Did you know that the art of adorning palms and feet with mehndi originated in South East Asia, India, and Pakistan about 600 years ago? Mehndi can actually be applied on any part of your body using a toothpick, cone, or stencil.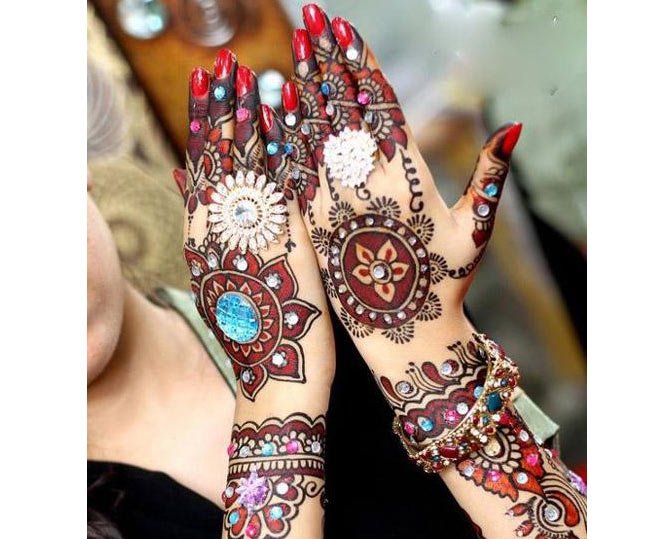 How do Mehndi designs work on our skin?
The botanical name of this flowering plant is Lawsonia inermis, and it contains a red-orange pigment, lawsone, also known as hennotannic acid. This pigment is released by crushing the henna leaves in an acidic medium and this mixture has the ability to stain. This is how mehndi works. This form of 'temporary tattooing' is not just hassle-free and completely natural, it actually has some benefits for the body. So much so that not just in the tropical countries, but also in relatively cooler countries, henna and other forms of dyeing skin art has been increasingly becoming popular.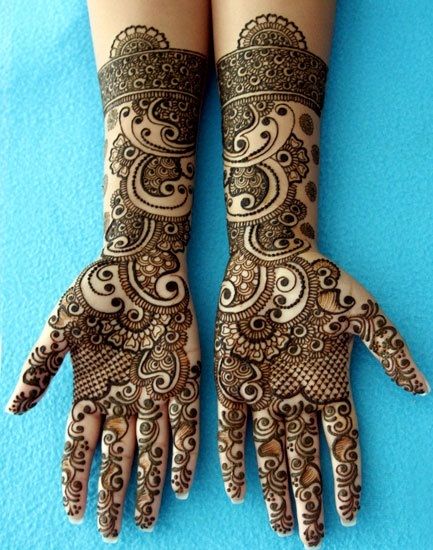 Mehndi and rituals:
Natural mehndi has a soothing, calming, and cooling effect. Some of the other most surprising health benefits of henna include its ability to relieve headaches, detoxify the body, improve nail health and texture, protect the skin against UV rays and insect bites, boost hair health, cool the body, reduce inflammation, and speed healing. The Persian royals even used it as a body scrub. When Buddhism was flourishing, Henna was believed to bring about success and victory and was used during religious rituals.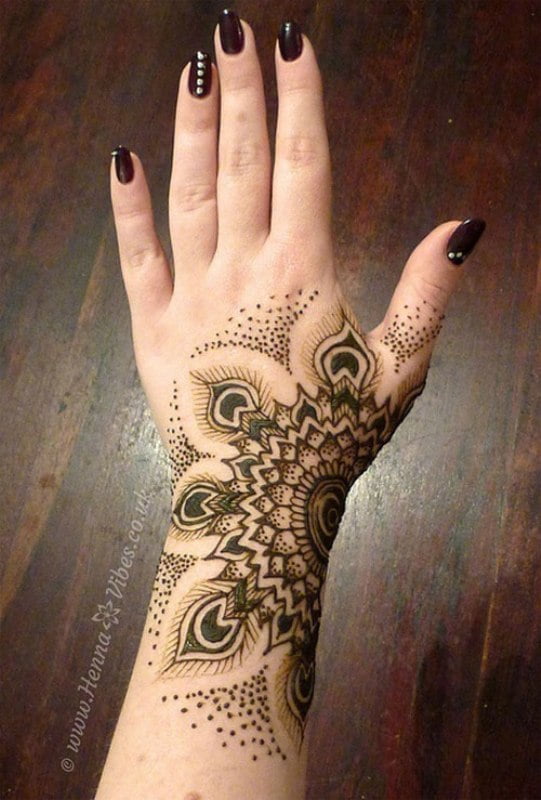 Mehndi and colors:
Over the last few decades, applying trendy and unusual mehndi designs on festivals such as Eid, Teej, Rakhi, and Karwachauth has become rather the in-thing to do. And with the growing popularity of full hand mehndi designs, people are no longer afraid to experiment with various color variants of henna such as brown, russet, black, dark orange, bright red, and so on.
Mehndi design video by AmreetaHenna
Mehndi designs and creativity:
Be creative this season. You could either choose to interpret existing trends or doodle your own designs. Reserve the bling and glitter for the weddings though. Being the monsoon, it is the time to celebrate the bird that is associated with the romance of the rains – the peacock. Whether its beautiful feathers, or its crown as a flourish motif, or shapes inspired by it, peacock motifs look really alluring in mehndi designs.
Designs that emulate 'hathphools' or hand harnesses are also back in vogue all over again. Talking of flowers, blooming lotuses are very much in vogue. Roses, the eternal symbol of romance also look really beautiful.
Mehndi patterns that rely on the simplicity and elegance of the paisley patterns (aka ambiyan in Hindi) shall always stay evergreen. Your fingers can be as good canvas so as your palm with these easy front hand mehndi designs. Isolate the fingers and let there be some blank space on the palms to highlight the patterns on the fingers. Look at the pictures below to draw your inspiration for easy back hand mehndi designs.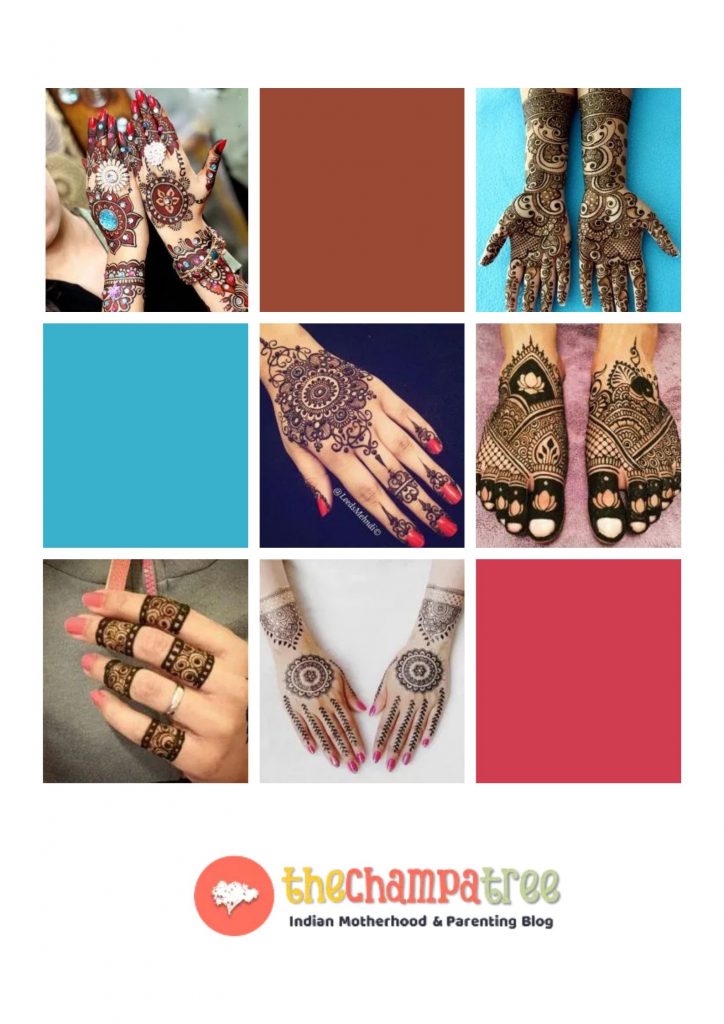 Take a look at these Arabic and Indian mehndi designs. Simple and easy to create at home (with zero to little help) using nothing but a mehndi cone. Check these mehndi designs for girls. These are also popular engagement mehndi designs for front and back hand.
Image source: 01, 02, 03, 04, 05, 06, 07, 08, 09, 10, 11, 12, 13, 14, 15, 16, 17, 18
Subscribe to Blog via Email