Parents are often cribbing about why their children do not keep their rooms neat or clean. How about solving the problem once and for all by creating a unique space for your child that she or he will be motivated to maintain and you'll be proud to show off? Kid room accessories that are trending now and forever can be re-created easily. Check them out now!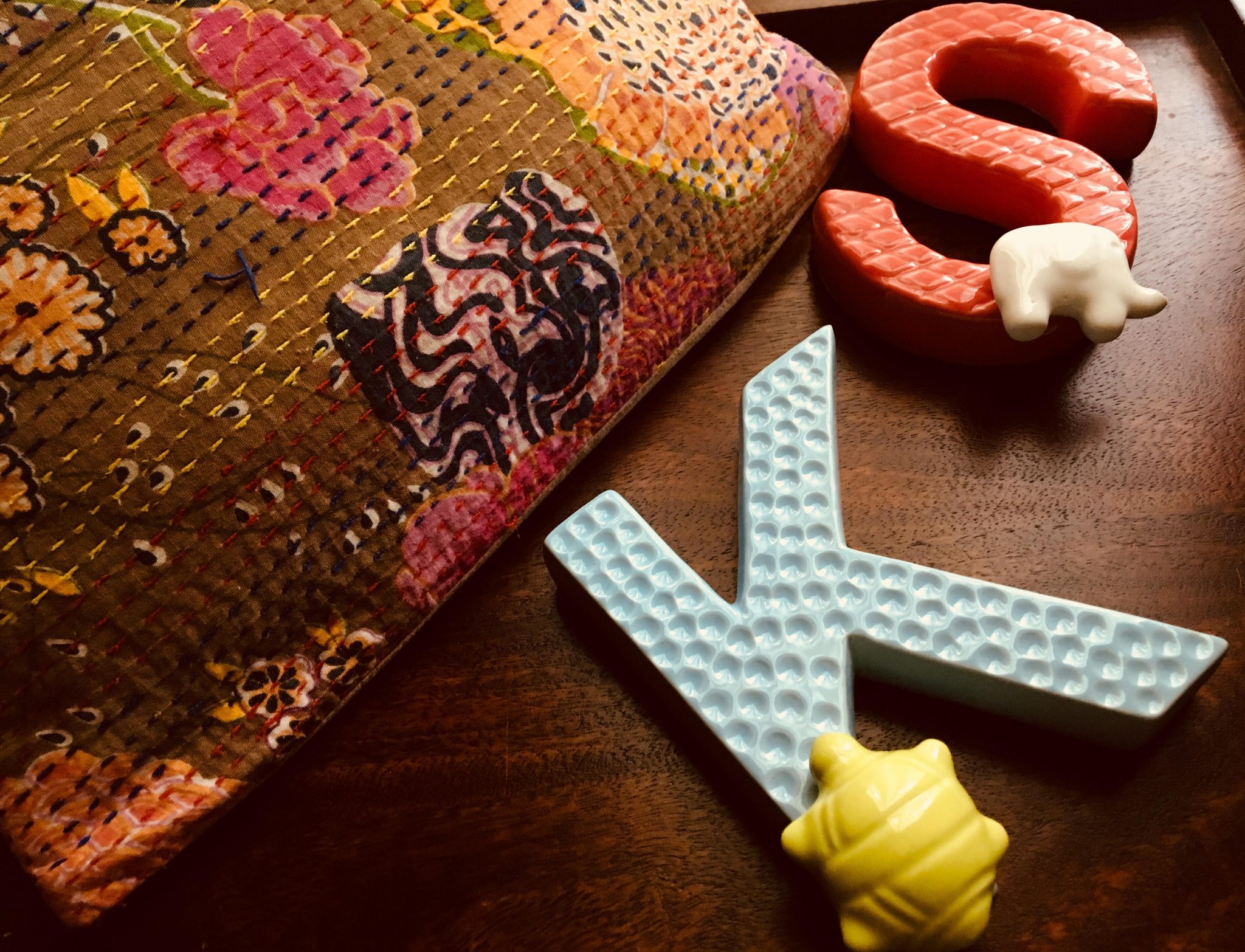 It's time to roll up your sleeves and get creative with your kid's room! The good news? Modern design trends are moving in a minimalist way, so the long-term upkeep (and transition for when your kid grows up into a teen) will be so easy.
When you're decorating a child's room or nursery, everything from shelving to storage solutions can help enliven the room. Decorative and adorable, you can use accessories to take the character of the room from blah to brilliant. In 2018, the focus is on subtle, and in 2020, the focus is on elegant décor with some pops of color, because we want to cheer ourselves up. Our kids are looking for positive energy which can be radiated by their own rooms.
Here is our selection of the top 5 kid room accessories:
1. Spell it out
For a smaller child, ceramic letters floating around in the room – whether as monograms on chairs or pillows, accents on furniture, or whimsical wall art look really cute. They are also a great way of introducing alphabet recognition through visual memory. If in bright and vivid colors, these accents could be used to pick up a neutral room and if monochrome, they could reduce the loudness of a vibrantly colored room by enhancing the playful whimsy-ness. For older kids, you could make cheery slogans using a collection of alphabets for wall art as well.
2. Minimalist picture frames
The mistake most of us make with picture frames is to choose showy, flashy, or ostentatious ones. This always takes the focus away from pictures. Choose basic-looking frames that highlight the picture and don't steal its thunder. Also, it is a great idea to have themes running – either black-and-white pictures adorned within colored frames, or colored pictures within black or brown-rimmed frames.
3. Mirrors in interesting shapes
Introducing glass or mirrors is an idea that instantly adds a semblance of expansiveness to any space. If it is a small child's room, perhaps you could have a looking mirror in an interesting shape – a butterfly, a cloud, or a car. For older kids, you could have larger-sized mirrors and also have glass cases for teenage girls in which to store their trinkets and cute baubles.
One tip: If you want to follow this interior design trend is to start by de-cluttering and minimizing the room down to the essentials – so that it is the glass or mirror that shows. The best thing about this trend is that it is timeless and encourages de-cluttering over time. Mirrors and glass accents are accessories that are simple enough to swap at a minute's notice, and that's so important with kids' spaces specifically because their taste changes so dramatically as the years go on.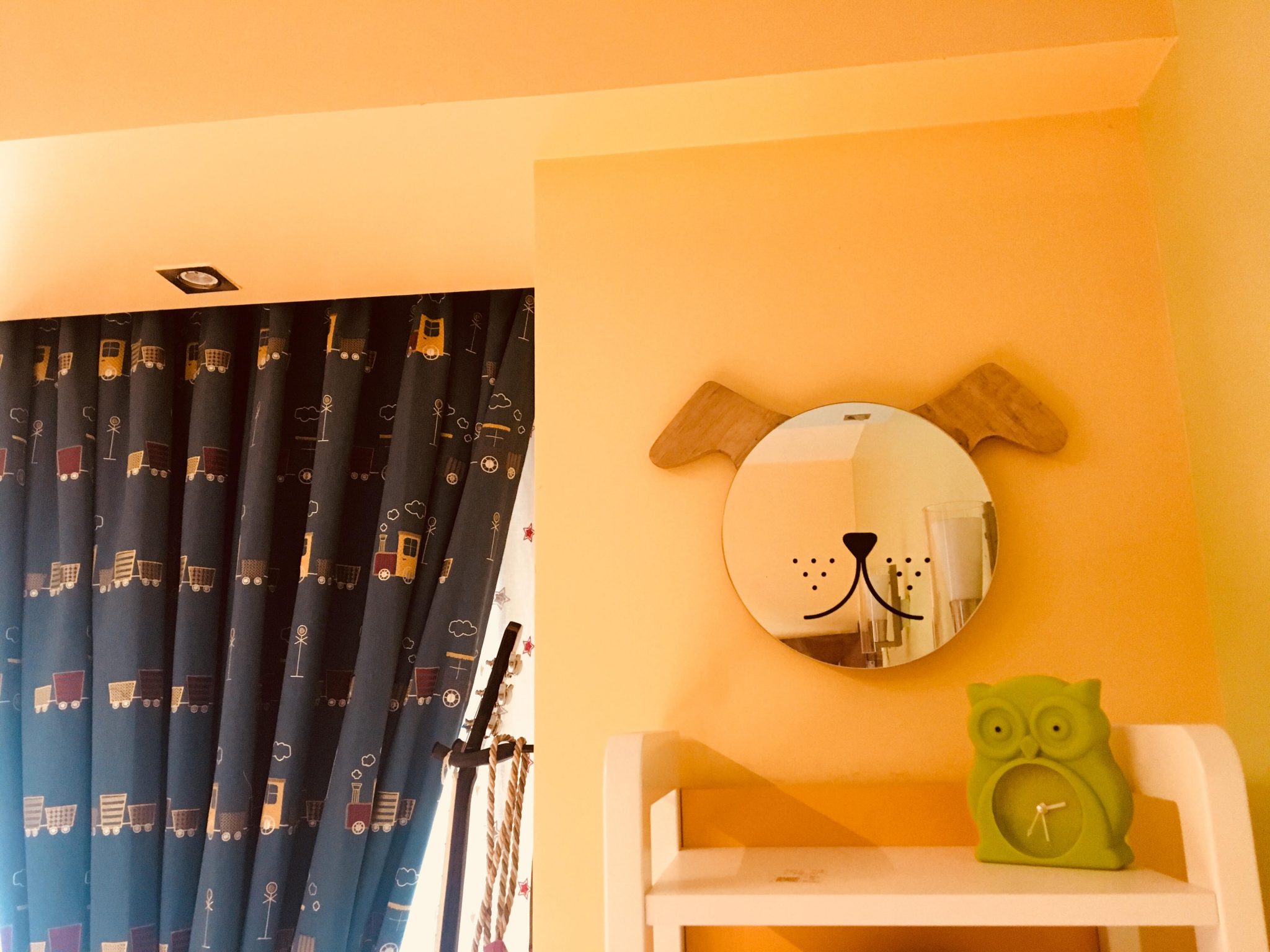 4. Nature-themed accents
In 2018, designing kids' bedrooms is all about minimalist modern magic and incorporating elements of the earth into the room, whether that means adding a bohemian flair or including visuals that depict nature scenes. So it could be stuffed animals, wall decals, trays, soft furnishings, lamps, wall art, and canvas paintings or accents on furniture. Before slapping that bright-colored wall paint (or paper) on the walls, you might want to consider painting the room a more neutral tone – something that brings the colorful accents out. The neutral wall color will also help create a calm atmosphere for your kid, and you can easily add some spunk to the room with the pieces of furniture and home accents you choose to bring in.
5. Shapely pinboards
Pinboards in interesting shapes are a great idea if you have busy wallpaper on the walls. A solid pinboard in a quirky shape will tone down the focus. Need I say that pinboards are just so handy – whether your child wants to display her latest artwork or you want to put it on a to-do list?
Hot Tips:
Find a neutral quilt with a bright pattern to drape over your kiddo's bed.
Have fun with floor accents like rugs, ottomans, meditation pillows, or stuffed animals

Add a statement plant

Use pompom and tassel garlands to drape where a pop of color is needed to create dimension.

Paint the walls a neutral color, or add an accent jewel-toned wall for a bold look

Add bohemian wall art

Incorporate gold accents into the room
Visit Pinch of Pretty NOW! They will be your stalwarts of sprinkling happiness and pioneers of spreading love.
by Aarti Kapur Singh