Winters have finally engulfed the major part of Northern India. Winters are synonymous with a mug of hot chocolate, reading books and snuggling into cosy warm blankets. With kids, it is a different ball game altogether, because, with Christmas approaching, their energy levels are at an all-time high. There are a lot of activities which you can plan for your little one. One of them is – how to grow indoor plants. Winter months are a great time for a lot of crops or flowers, and thus investing your time in this particular activity could be a great idea too! These indoor plants will not only add a little zing to your living room décor but will enable your child to know a lot about indoor winter plants and pretty much everything else about germination.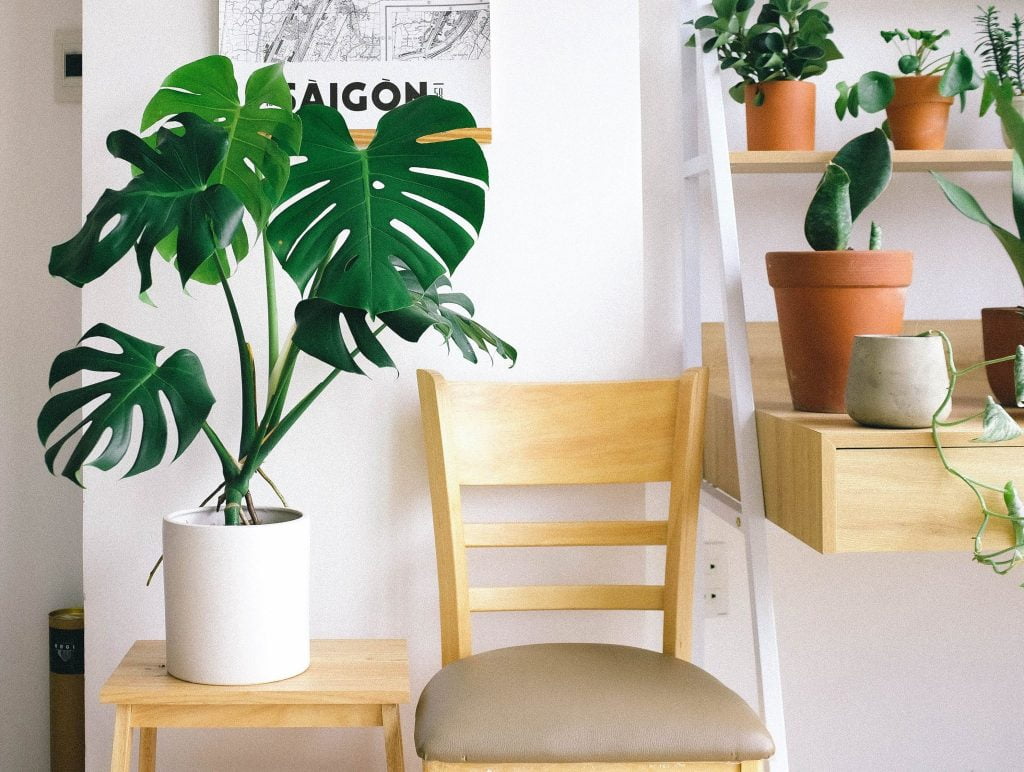 Still wondering, if gardening is possible in urban home set-ups? Our answer is a 'BIG YES'. Personally, I have grown tomatoes and coriander from seeds, and it's so exciting to see those seeds grow into new plants! Urbane gardening with kids is surely fun. They love playing in the mud, and when you will ask them to air dry the mud before potting the plants and sowing the seeds, they might as well enjoy it. Grab some cute and colourful gardening tools and look at your little one's eyes glisten with joy! Indoor plants are trending these days. Some of these also happen to be the best air-cleaning houseplants.
Here's my list of 8 indoor winter plants which you can also and easily grow indoors this season:
1. Tomatoes
Even though tomato might not qualify as a complete winter indoor plant owing to its edible nature, you can easily grow it in a place with little light as well.
Tomato is by far one of the easiest to grow if you are looking for houseplants in winters. We call it the easiest, as it sprouts very quickly and does not require a lot of care initially when the seeds are sown. Seeds mature into indoor plants very quickly. Even when you don't have time to go to a local nursery, just scoop out seeds from a tomato. Dry them completely for a day. After they have dried, ask your child to place these seeds into a pot and wait for the saps to sprout.
2. Coriander
Another easy indoor plant that you can grow right from scratch is your humble coriander. Coriander seeds are easily available in your kitchen. A key tip to be followed here is to split the coriander seeds before you sow them in the pot. Remember to split them and not crush them. A very nice trick to do is to roll the seeds on a plain surface. Soak them in water for one day. For sowing them, strain the seeds off the water and put them in a container. Once potted, add a wee bit of water. We know your little ones are excited to water, but since coriander seeds are on the surface the watering must be gentle.
3. Petunia
Moving from crop plants to household indoor plants. One of the best indoor plants to propagate in winters the ones that flower. Initially while growing from scratch the saps require adequate to a minimum, thus they might be the perfect choice for house plants in winters. Petunia seeds are easily available at your nearest nursery. Sow them in a pot, remember to add suitable amounts of cocopeat to this. See them flower.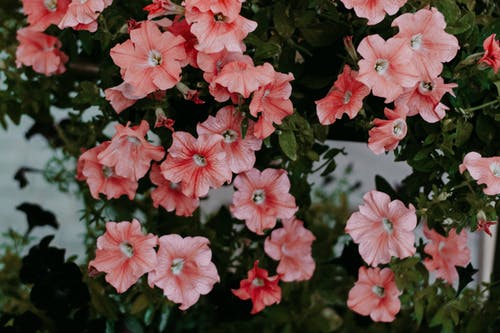 4. Snake Plant
If you have just developed a newfound love for plants, then a snake plant can be your best bet. It is one of those indoor winter plants which is hard to kill!! Yes, you heard it right. It flourishes well with little to zero care and can survive with water which can be once in as long as 6 days. Search google and snake plant might be the first result in your search for indoor plants.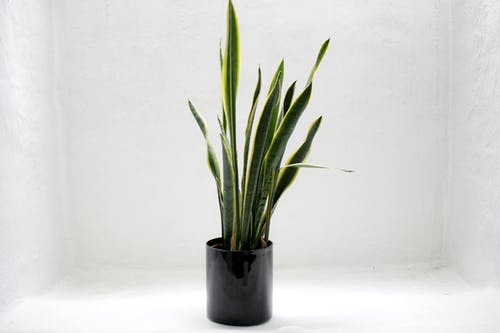 5. Jade Plant
Jade plants are very easy to grow. In fact, you can easily propagate new stems from existing jade stems. They require a very less quantity of water. They thrive in medium light; hence they are one of the easiest to grow indoor plants.
6. Zebra Plant
One of the most eye-catching, and beautiful indoor plants is the zebra plant. It has very gorgeous foliage with bright yellow/ white stripes on the leaves. Since it's a tropical plant and thrives best in humidity, so it is not only a great houseplant for winters but survives easily throughout the year if kept in a moist humid place. For this, you can keep it in your washroom and enhance its aesthetics.
7. Aloe Vera
Aloe Vera is also one of those indoor plants which are quite low on maintenance and survive easily without much care. It is a tropical plant and just like a snake plant can go without water for many days and doesn't show any signs of wilting even after that. Involve your little one in your gardening practice daily by allowing them to water the plants. My little one has even given different names to all the indoor plants at our home!
8. Marigold
Looking to add a dash of colour in your home interiors? Well then, your search should end at marigold. Marigold is a great winter household plant and requires adequate care. Just make sure you don't overwater the plant as that might lead to root rotting.
In our next post on indoor winter plants, we will share a few tips on how to grow indoor plants.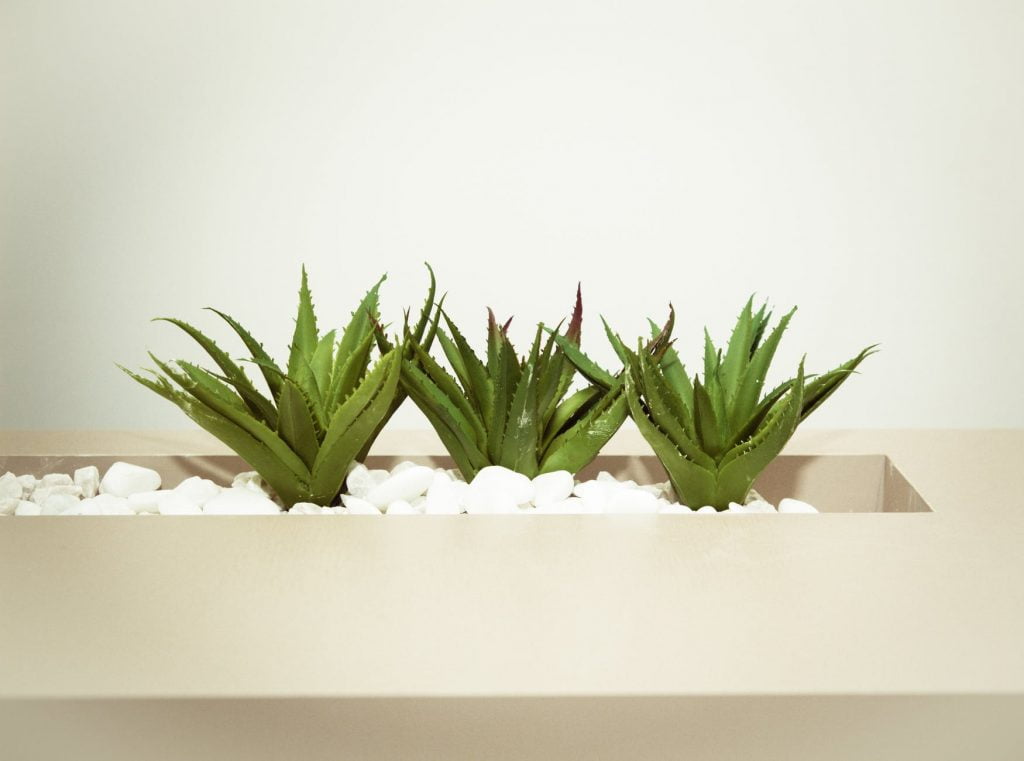 by Udita Saklani