We have reached almost the mid of November, and can now happily declare that winters are finally here. The winter season is a wonderful time of the year. It is all about Christmas, New Year, and about those yummy dishes which can keep you warm on those cold nights. So, to all you sassy and not so sassy moms, we bring to you the top 20 winter fashion styling tips for moms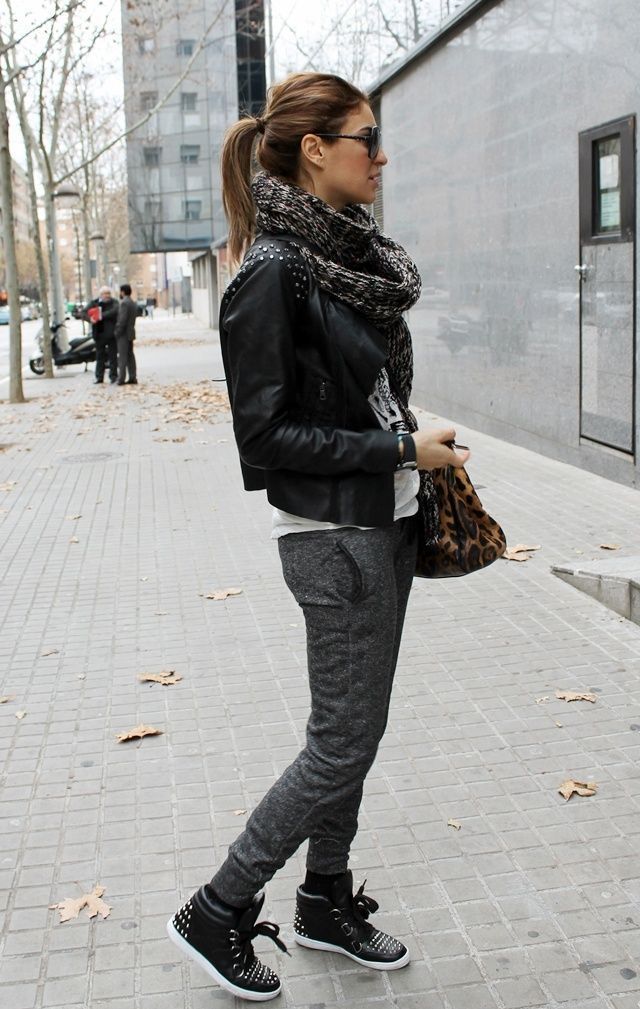 It is finally time to dunk in those shorts because they must make way for cozy snuggly vacation pajamas as well. While a lot of women don't like winters, because it's mostly about browns, black and beige as far as colors are concerned. To them, it also means that layering can be kind of boring and does not add the quirky factor their look, which otherwise would have been possible with cool summer and pastel colors.
We bring to you some styling tips which are quite a show stealer and easy to adorn with your existing wardrobe:
1. Don't ditch the black
Yes yes, we know how much you love your florals and pastels, but please don't ditch our all-time favorite black. Agreed black can look boring if you wear it too often, but it sure does the trick when nothing is looking good on you. You can add black color to your winter look in many ways. These can be in the form of a black leather jacket, or a black stole – both of which will add the X-factor to your personality. A long black coat can never go wrong as far as style is concerned when stepping out on cold wintery nights.
2. Layer it up
Winter is all about those multiple layers. Be it multiple layers of blankets warm enough for a movie, or those endless layers in which our moms used to dress up in for those cold winter mornings before we headed out to school. Layering is one of the latest fashion trends of winters. So, layer up in at least two layers to show your style and get rid of the winter chill. You can wear a thin t-shirt and the layer it with a shrug or a long open sweater.
3. Wrap it in style
We are sure, no one hates mufflers and those scarves which add that extra zing to even a boring top or a dress. Scarves used in summers can be used as an added accessory on top of your pullover or a jacket. While a muffler's first duty as an article of clothing is to protect from the harsh winds, it also adds up as a prominent fashion accessory these days.
Check out winter fashion styling tips for kids!
4. Of florals and abstract prints
Before you pack off and think that florals and abstract prints are just for the summers, you need to do a reality check. Yes, florals beneath the jacket look uber stylish if paired in the correct way. Also, abstract prints on shirts, tops are also making a comeback this winter season. You can team pastel-colored tops with black lowers for an evening out. Floral sweatshirts are another rage, which both men and women are sporting these days.
Subscribe to Blog via Email
Image source:  01, 02, 03, 04, 05, 06, 07, 08, 09, 10, 11, 12, 13, 14, 15, 16, 17, 18, 19, 20