Are you expecting a baby? Wow! What wonderful news it is. But, have you been fretting a lot about dressing your brand-new body? Want to look presentably stylish, yet not go overboard with the growing belly? Want to avoid being a victim of maternity fashion faux pas? Well! Now that can be a challenge! I know a lot of women who tend to either go hiding during their pregnancy (just so they can avoid the world) or they take the OTT route. A lot of women try and do silly things to flaunt their baby bumps. At times, it looks ghastly!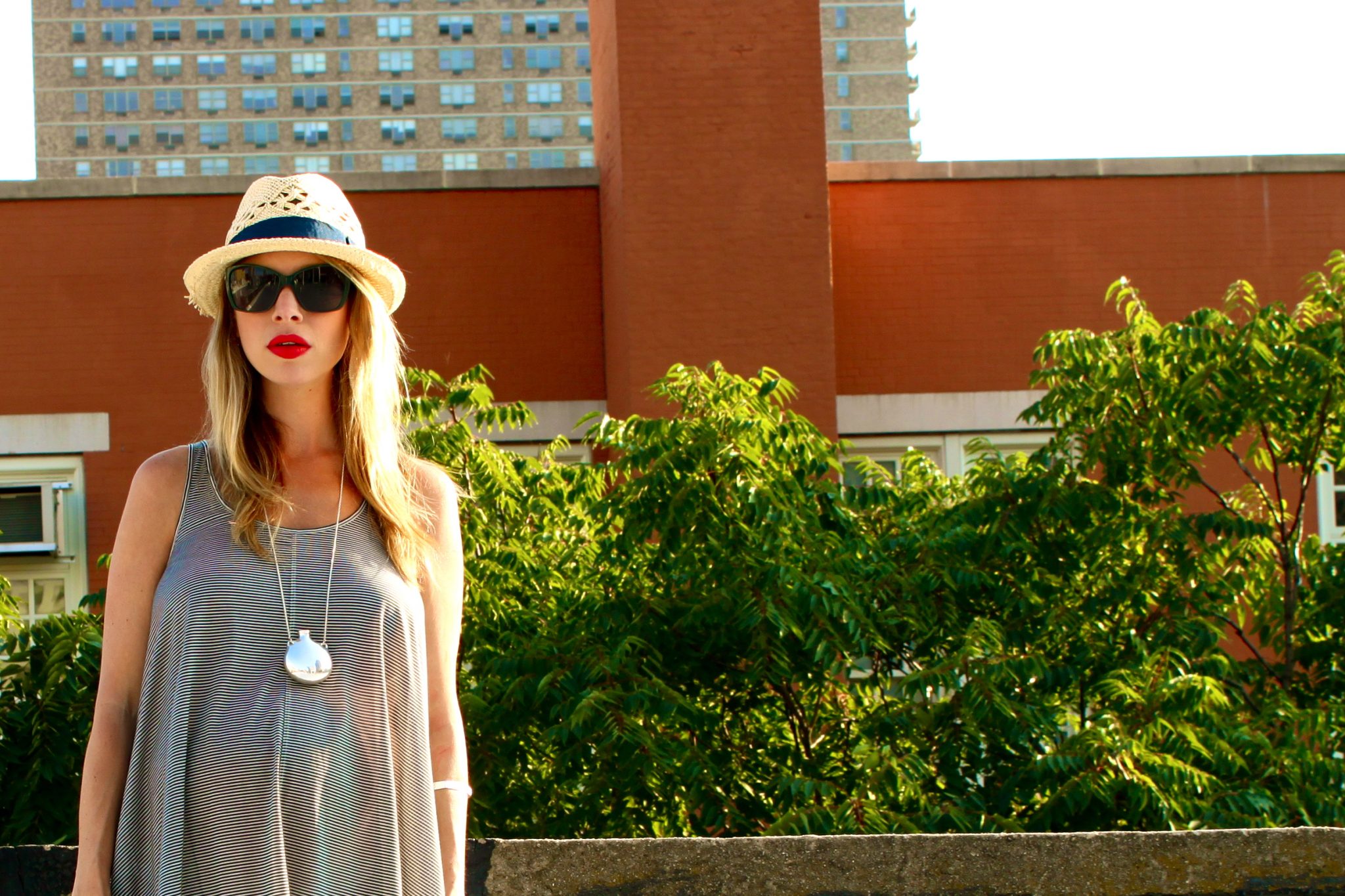 When you are pregnant and all the pregnancy hormones are acting up. When you don't feel like eating anything or the social life has been bid adieu (for a while) to. At that point – what you really should be doing is- to feel good about yourself. Which means, you must not jump into a huge pajama or a frumpy frock? That surely won't do any good for you.
In fact, don't even brood while looking at your pre-pregnancy size. There are women out there who would love to be in your shoes. Really! Pregnancy is a wonderful thing to happen to any woman. So, just stay happy, dress smart, and beat the morning sickness in style.
The idea here isn't to hide anything, but rather to highlight the beauty of the bumps and curves that show your body is doing exactly what it's supposed to be doing! It's creating a new life. If you work with your body instead of against it, you'll be the hottest mama-to-be on the block in no time.
Here are some of the disgusting fashion styling tips most pregnant women end up following. I would love to share these maternity fashion faux pas, so you know that you know that you got to avoid them at any cost! I am also suggesting a few alternatives that you should try instead for a stylish looking you!
1. Wearing tight clothes
Tight is not only uncomfortable, it's unflattering too. Pre-pregnancy blouses with straining buttons, exposed belly panels, and whale tails are a no-no! One of the most common maternity fashion faux pas. Stay clear of such sort of outfit shopping during your pregnancy.
TCT recommends: Loose tees and tank tops with stylized shoulders, hides the long belly panels – designed specially keeping your growing tummy in mind. Morph Maternity has some exclusive and amazing tops for a pregnant mom, which can be worn throughout pregnancy as well as post-pregnancy. You just need to team them well with a pair of comfortable leggings.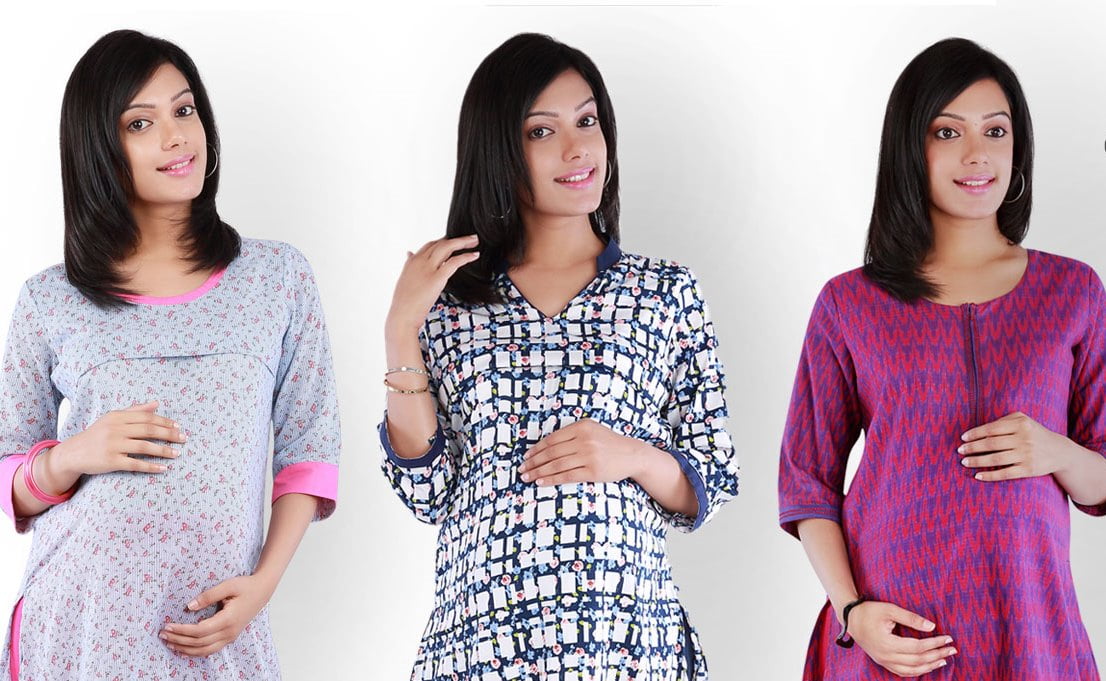 2. Black outfits
It's not the time to mourn and black doesn't always conceal the growing tummy! And, if you haven't ever worn black ever in your life, but suddenly all your outfits are black these days, people will be really suspicious! But, if you love blacks, then add another color or neutral to break it up. You do not want to look like you are trying to hide your body or worse…in mourning.
TCT recommends: Add adding hints of bold colors to break the dullness of a complete-black outfit. It could be in the form of an accessory, or layer it up with a jacket, shrug, scarf maybe? Click on the image to purchase online!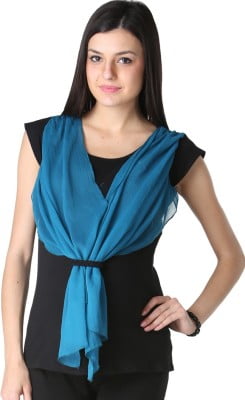 3. Showing off your belly
Oh! No. This isn't quite the best time to show off your pregnant belly or that tattoo on the lower back which your mummy wasn't aware of. So, no way should you wear low-waist pajamas, pants, skirts, or shorts. You should also steer clear of crop tops!
TCT recommends: How about wearing a sexy dress with a good cut instead? Be it Friday dressing at work or wanting to flaunt your tummy, a good maternity wrap dress can be a stunner. Check out these amazing maternity dresses and get your inspiration from some of these best outfit ideas for a growing bump and backside 😉 Click on the image to purchase online!

4. Hiding the belly with a stole/ long scarf/ shawl or dupatta
Long gone are the days when women would camouflage their bulging bellies behind bolts and bolts of fabric. Why pretend not to be pregnant? It's one of the best times of your life so go all out and look elegant with your baby bump! With no shortage of cute maternity clothing available these days, you may as well play it up.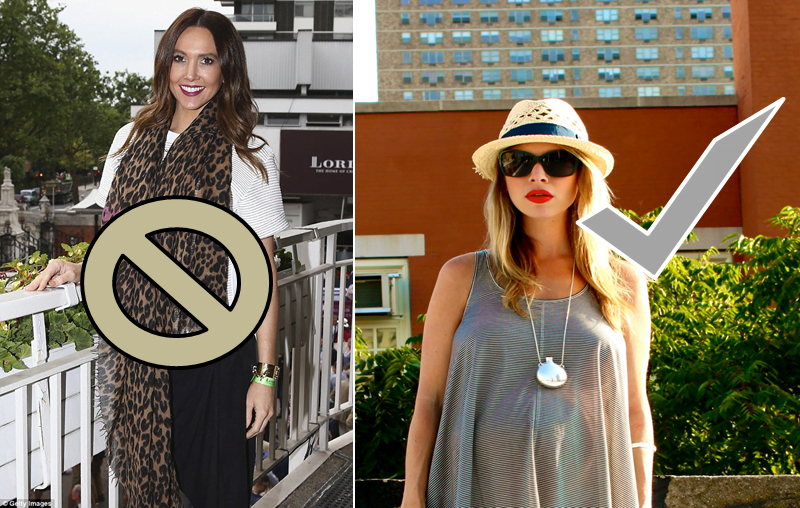 So, you there, with that cute little baby bump, enjoy this beautiful phase of your life and don't turn yourself into a living nightmare. Dress up well, feel good, and prepare yourself to undertake a journey full of fun, frolic, and heaps of love.