Maybe it is just psychological, or a mental block, but I just cannot feel warm in readymade woolens – except for fleece jackets. It has always been so ever since I was a kid myself – enveloped in the warmth of hand-knitted sweaters done by my mom or Nani or someone else. I continue to do that for my son or for friends' children. A hand-knitted sweater is not just personal but also makes children look cuddlier. Trust me, it is not difficult at all. Here are 5 easy sweater knitting patterns for your kid…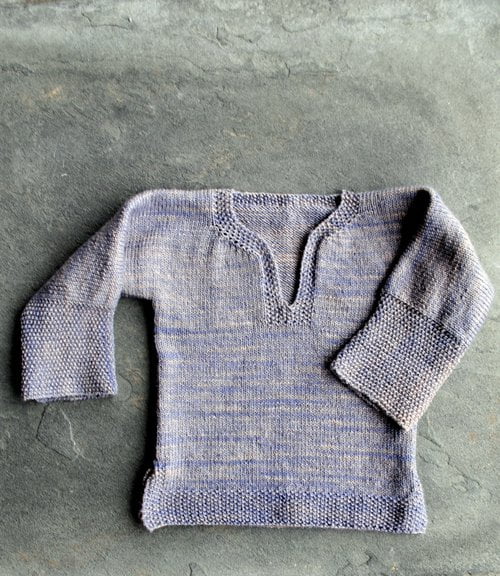 5 Easy sweater knitting patterns for your kid:
1. Basic unisex pullover
The best bit about this design is that it is really simple – you will be able to finish this in a maximum of 10 days – depending on the size you are making. If you already know how to knit, you can increase the stitches to make a matching one for yourself too – so mom and baby look picture perfect. Here is where you can read the pattern and method.
2. Girls sailor dress
This dress may look complicated but it is super simple because it is done in garter stitch – the easiest and also the quickest stitch ever! The yoke is worked back and forth with raglan sleeves. Pair it with white tights and a matching satin ribbon in her hair and your princess is all set to sail! Follow the instructions here!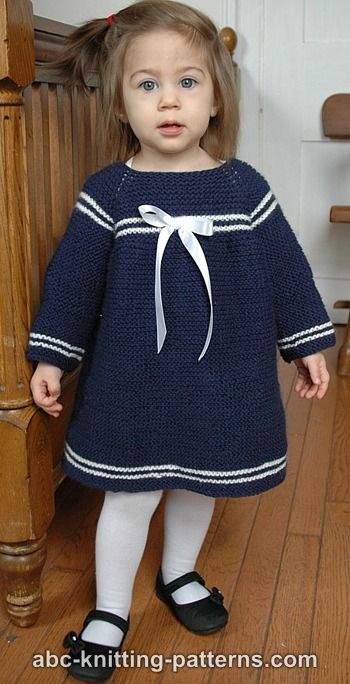 3. Harvest cardigan
This easy seamless cardigan is perfect for a first sweater project. What's more, the tutorial can be downloaded from here and can be adapted for baby, child, and adult from newborn to 4XL. Make one for everyone in the family! Download the pattern by clicking here!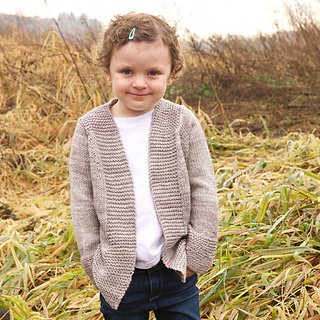 4. Toddler kimono sweater
The problem with getting active toddlers to wear a sweater is that they just don't want anything to come in the way of their 'active lifestyle'. This tie-up kimono sweater provides warmth for just such kinda babies. I made one in two days flat – simply because there is hardly any stitching involved. It's all one piece! There's no sleeve shaping or sewing a bunch of pieces together, and since it closes with ties there's no buttonhole shaping or sewing zippers in. Get the pattern here!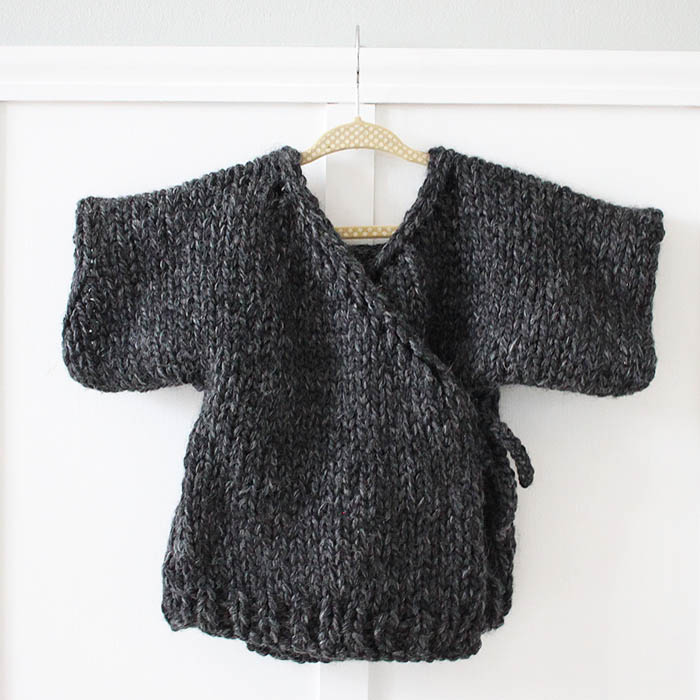 5. Middy jumper
Garter stitch is a hit with me. I can just go on and on with a garter stitch. So much so that I carry my knitting in my car (when I am not driving) to keep at it. This has helped me finish knitting projects in a matter of days!. This classic pattern features a sailor collar and wonderfully easy construction. If you're a beginning knitter with a child, the Child's Middy Jumper is the pattern for you. There are no increases or decreases and only two seams in this cute knit sweater pattern. With the help of this vintage knitting pattern, you'll boost your confidence as a knitter and create a charming garment that is sure to be a favorite. Take a print out of the pattern chart by clicking here!