Choosing the right underwear for men, especially for dads who are always on the move, is not just about style; it's also about ensuring all-day comfort. The right underwear material can play a pivotal role in enhancing your daily comfort and overall well-being. Whether you're chasing after little ones or managing a hectic schedule, the choice of materials is crucial. In this blog, we recommend the best underwear materials that provide maximum comfort throughout the day, tailored for dads who are constantly in motion.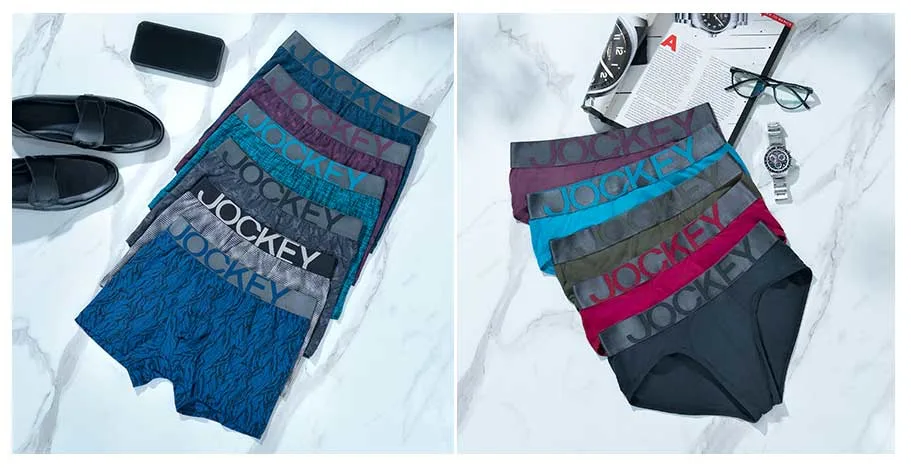 These top 5 choices include Tactel, Microfiber, Micro Modal, Supima Cotton, and Lycell.
1. Tactel – Feather-light comfort
Tactel is a synthetic material known for its exceptional softness and lightweight feel. It's perfect for dads who need underwear that feels like a second skin, providing all-day comfort without any irritation. Tactel underwear is breathable, moisture-wicking, and quick-drying, making it an excellent choice for those with active lifestyles. Whether you are running errands or hustling through your daily life, briefs with tactel will keep you feeling comfortable and dry throughout the day.
2. Microfiber – Silky smoothness
Microfiber in men's underwear is engineered to be ultra-soft and smooth against the skin. It offers superior moisture-wicking capabilities, making it an ideal choice for those who need to stay fresh and dry, even during the busiest days. Microfiber briefs are known for their durability and resistance to wrinkles, ensuring that they retain their shape and comfort over time.
3. Micro Modal – Heavenly softness
Micro Modal is a premium fabric derived from beech tree pulp. It is renowned for its luxurious softness and exceptional breathability. This material feels like a gentle caress against your skin, making it perfect for dads who value comfort above all else. Underwear with micro-modal is also highly absorbent and resistant to shrinking, ensuring that it maintains its silky softness through countless washes. Jockey's Micro Modal briefs are designed to provide a luxurious feel that lasts all day.
4. Supima Cotton – The pinnacle of cotton comfort
Supima cotton is a high-quality variant of cotton known for its exceptional softness and durability. Jockey's Supima cotton briefs offer a level of comfort that's hard to match. It's a natural choice for those who prefer the traditional feel of cotton but want something even softer and more comfortable. Supima cotton is breathable, hypoallergenic, and resistant to pilling, making it an excellent choice for everyday wear. It provides a sense of freshness and comfort that lasts all day long.
5. Lyocell – Eco-friendly comfort
Lyocell is a sustainable and eco-friendly material that is also a great choice for men's underwear. It is made from wood pulp, which gives it a smooth and soft texture. Lyocell briefs offer excellent moisture-wicking properties, ensuring that you stay dry and comfortable throughout the day. Plus, it's eco-conscious so you will appreciate its environmentally friendly production process.
Choosing the right style:
In addition to selecting the right material, choosing the right underwear like Jockey underwear for men is essential for maximum comfort. For dads, briefs are often a preferred choice due to their supportive design and minimalistic cut. Briefs provide excellent support and coverage without excess fabric, making them comfortable for all-day wear.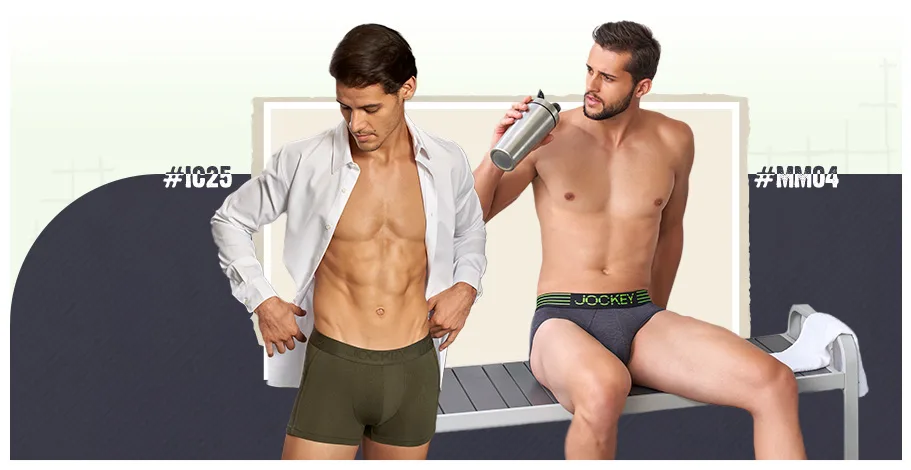 Maintaining Comfort
To maintain the maximum comfort of your underwear, follow these tips:
1. Size matters: Ensure you choose the right size to prevent chafing or discomfort caused by tight or loose underwear.
2. Regular washing: Wash your underwear regularly to maintain hygiene and freshness.
3. Avoid harsh detergents: Use mild detergents to prevent skin irritation and preserve the fabric's softness.
4. Replace old underwear: Over time, underwear may lose its elasticity and comfort. Replace them as needed to ensure you always have the best comfort possible.
When it comes to choosing the best underwear material for all-day maximum comfort, Jockey has you covered. With a range of options including Tactel, Microfiber, Micro Modal, Supima Cotton, and Lyocell, there is something for every dad's preference and lifestyle. Whether you are a dad on the go, a fitness enthusiast, or simply someone who values comfort throughout the day, Jockey's lineup of materials ensures you can find the perfect fit.
Conclusion
In the world of men's underwear, comfort is king. The choice of material can make or break your all-day comfort. Each of the materials mentioned in this blog – Tactel, Microfiber, Micro Modal, Supima Cotton, and Lycell – has its unique qualities that cater to different needs and preferences. Whether you're a fan of silky luxury, eco-consciousness, or durability, there's an ideal material for everyone. So, take the time to explore these options and find the perfect briefs that will keep you comfortable from morning to night. Your daily comfort depends on it.