Birthday parties are all about cakes, dancing, and extravaganza but Indian birthday parties? But, what's so special about Indian birthday parties? Well, they are different; they are an amazing unique blend of Hindu rituals and western practices. Indians have their unique way of doing everything, and it applies to something as universal as birthday celebrations as well. Here are some unusual things you will exclusively see in an Indian birthday party and nowhere else!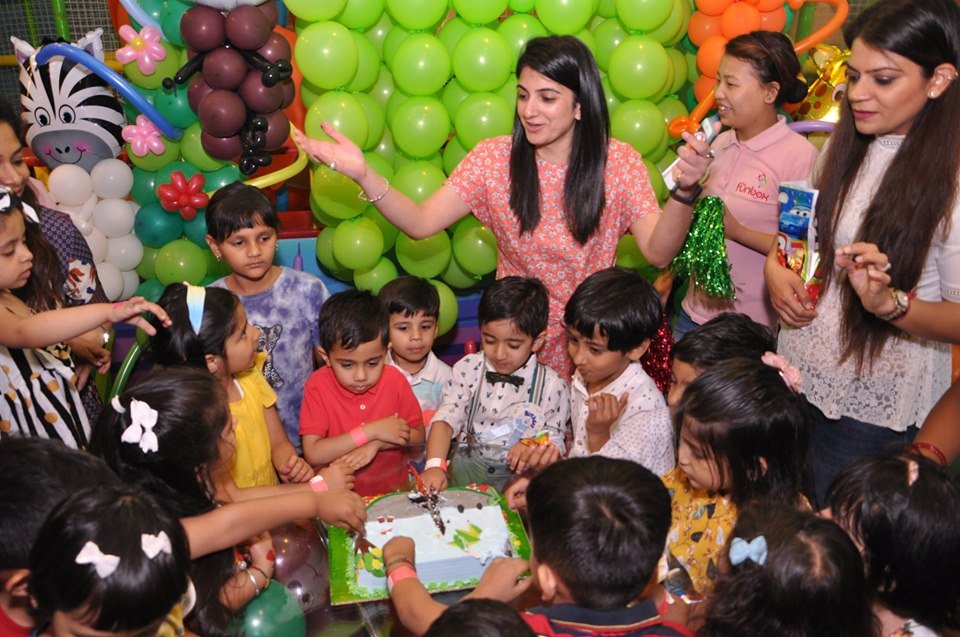 What's so special about Indian birthday parties?
1. The perpetual presence of 'God'
On Birthday
Indians are extremely religious. Be it an occasion, good or bad, remembering one's God is a prerequisite. Even if it is an event like a birthday party, Indians don't forget to take the blessings of their God. An Indian birthday morning begins with visiting the temple. Prayers are offered and blessings are received by the priests of the temple. They bless you for good fortune and health in the coming year.
In some families, the birthday party is followed by a pooja. The elders of the family organize a pooja in the morning for the long and prosperous life of their child. During this pooja, a priest is invited in the house and he performs an Aarati . If the pooja is an elaborate one, a hawan is added to this event as well. This is how the birthday party becomes a full-day event consisting of two diverse things, the pooja, and the party.
In the Birthday Party
At some birthday parties, religious customs are at the forefront. Before the cake cutting ceremony takes place, the birthday boy/girl has to undergo a religious tradition. A tika of rice, vermilion, and turmeric are put on their foreheads. This is often done by an elderly female member of the family.
During the cake cutting ceremony, the birthday girl/boy is not supposed to blow all the candles. One candle is saved from blowing off and kept in the mini temple that every household has.
2. A Birthday Party is a Family Get Together in Disguise
Family engagement in Indian Families is immense. People look forward to occasions like these and Birthdays become the best way to meet and greet. There is no better way to meet families than a birthday party where uncles discuss politics, aunts gossip, and kids saunter around. So, a birthday party is not just about the birthday girl/boy, but a perfect excuse to socialize.
3. Cake Feeding
This may be common, but Indians do it more elaborate. As soon as the special person of the day cuts the cake, he/she cuts a small piece of cake and feeds it to the entire family. It usually starts with the eldest family members, moving to the rest of the members of the family. Every member is supposed to take a bite and feed a tiny piece to the birthday girl/boy. Sometimes if the family is really fun-loving and do not mind wasting of food, they smother the cake on each other's face. After this, the party is put on a pause because all the attendees rush to remove the cream on their faces and clean themselves. This process is time-consuming but really fun to look at. The usual slicing and distribution of the birthday cake take place later.
At times, it gets very chaotic and an insufficient amount of cake is left for everyone to eat. Therefore, to avoid such an issue, it better to one can quickly place an online order at India Cakes on time.
4. Wearing New Clothes at School
The uniform culture is followed in Indian Schools. Students on their birthdays are exempted from wearing the regular uniform and wear casual new clothes. They get to wear some brightly colored outfits and become the center of attention on their birthday. These are usually the clothes they are wearing are the presents they got for their birthday.
Note: Most Indian Parents prefer to opt for the safest and conventional present on a child's birthday, which is a pair of new clothes.
5. No End to Sweets
Indians excel in the art of overindulgence when it comes to sweets. Any gathering is incomplete without indulging in the desserts. There is always a variety of sweets at a birthday party. The dessert is a snack that is not only served after dinner. By any chance, if you think the cake is the dessert, you are totally undermining an Indian Birthday party.
6. Feet Touching
Feet touching is one important thing in Indian culture. It's a sign of respect shown to the elders. Younger ones bow down to touch the feet of the elders to seek blessings (ashirwaad) from them. In some families, girls are made to abstain from this act, but for the boys it's mandatory.
No matter if it's your special day, you will have to bow down multiple times. The number will be decided by the number of elder people present at the party.
Disclaimer: This article doesn't entirely conform to Indian culture. India is a country of diversity and it's almost impossible to generalize. This article is an attempt to reflect some common practices that are followed, specifically in the northern part of the country. We hope you enjoyed reading it!