The two day family extravaganza was one of the best family day celebration ideas of the year!
Krackerjack Karnival concludes with an astounding response from the capital!
Staying true to its theme of Shop. Play. Learn.; 6th Krackerjack Karnival showcased two days of non- stop magic, mayhem and excitement over its "winter weekend getaway." Winter holidays have been so much!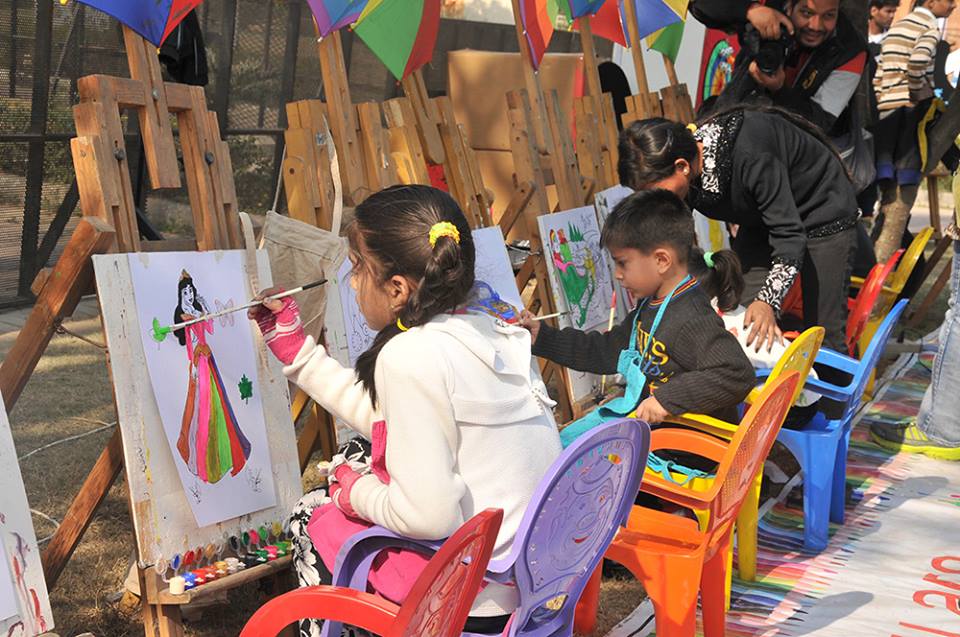 Organised by India's finest trade promotion organization Exhibitions India Group, the family extravaganza was hosted right in the heart of the capital at the Jawaharlal Nehru Stadium between 19th and 20th December, 2015.

The various interactive engagements spread across the venue gave kids a chance to experience things they haven't seen before like educative zones, innovative workshops, science for kids, thrilling rides, adventure and fun activities and delightful performances in a carnival like ambiance with kids party entertainers such as magicians, jugglers, and stilt walkers. Boy! It was magical 🙂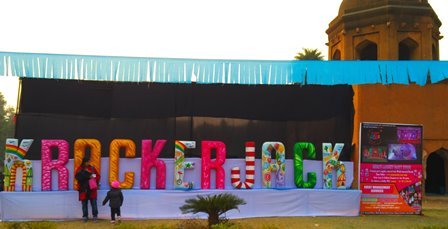 The highlight of the show, the Krackerjack stage will bring to the forefront exciting and cool science experiment sessions, story telling, theatre, and dance routines and not to forget meet & greet your favorite cartoon characters: Chhota Bheem and friends, Gizmo from Superbook, Shiva, Motu Patlu, Oggy from Nickelodean and lots more….
I and my family have become regular visitors at the festival and we feel that it's a party for kids. Really! Never seen little ones having so much fun at any other event/ birthday party or the sorts. What we liked the most:
Informative yet fun workshops: Interactive workshops on science, photography, paper plane making, story telling, creative art and robotics etc! Check out Be cre8v; ShipraAmit.com; Prath Art Centre and Your Story Bag!
Baby Products: Online kids shopping brands offering funky, cool and stylish baby and kids clothing at affordable prices. Our personal favorite- Zeezeezoo
Meet & Greet sessions with Cartoon Characters: Chhota Bheem and friends, Gizmo from Superbook, Shiva, Motu Patlu, Oggy from Nickelodean delighted parents and children alike. Brat H's favorite seems to be Chhota Bheem for now 😉
'A walk with the Dinosaurs': It was much to the admiration of kids and families. Don't believe me? Take a look at the pictures 🙂
Special Kids Entertainment: Krackerjack stage featured enthralling segments like Christmas concert, kid's ballet, zumba dance with parents, magic show and much more!
With each show witnessing incredible attendance of over 30,000+ families and children, Krackerjack Karnival, is all set to go PAN India in 2016. After New Delhi, the 7th Krackerjack Karnival is scheduled for 6th and 7th February, 2016 in Bengaluru. So, all my friends in Bangalore, I highly recommend you take your save the date and attend the carnival!
The Champa Tree is the official online partner of the 6th Edition of Krackerjack Karnival. Like their Facebook page by clicking on this.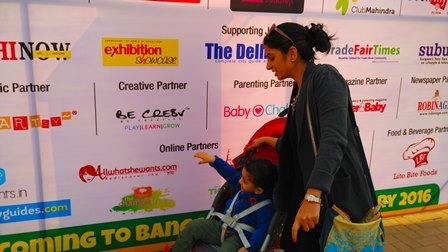 You might also like: [display-posts tag="kids-activity-ideas" image_size="thumbnail" posts_per_page="5″ wrapper="div" orderby="rand"]