TCT brings to you a comprehensive list of super fun activities that your kids can attend this summer. So, take a look at some of the most interesting and unique summer camps and workshops happening in and around Delhi!
Summertime is here!! Kids love their holidays and seasonal vacations. They eagerly wait for these months of the year. Although they wouldn't mind spending time watching television or staying indoors, busy with their gaming consoles, but you can't let them actually waste it! This summer vacations help your kids make the most of this time. How? Check out the following upcoming activities and workshops across Delhi-NCR that go beyond the typical dance, music and craft stuff. Offbeat, creative and interactive at the same time, these activities and workshops are unique and packed with loads of fun.So, folks, take a look at them and enrol your kids today 🙂
DELHI
1. Hamleys: The finest toy shop from UK is organizing short creative theme-based workshops. Kids would love to spend a day with a room full of toys! Various interesting activities like Origami Sea World (create your own sea world), World of Flying (learn the science behind flying), Sand and Shells Art, Pop Art Style of Drawing, Be a Puppeteer will be a part of this workshop. Registrations are free, on a first-come, first-serve basis, for a maximum of 25 kids per workshop.
When: May 9 to 24 (Sundays)
Where: Vasant Kunj– Shop UG-28 & F-130, upper ground floor and first floor, ambience mall, Phase –II, and Saket- Anchor-H, DLF Place Mall, Plot No. A-4, District Centre
Time: 3 pm to 4 pm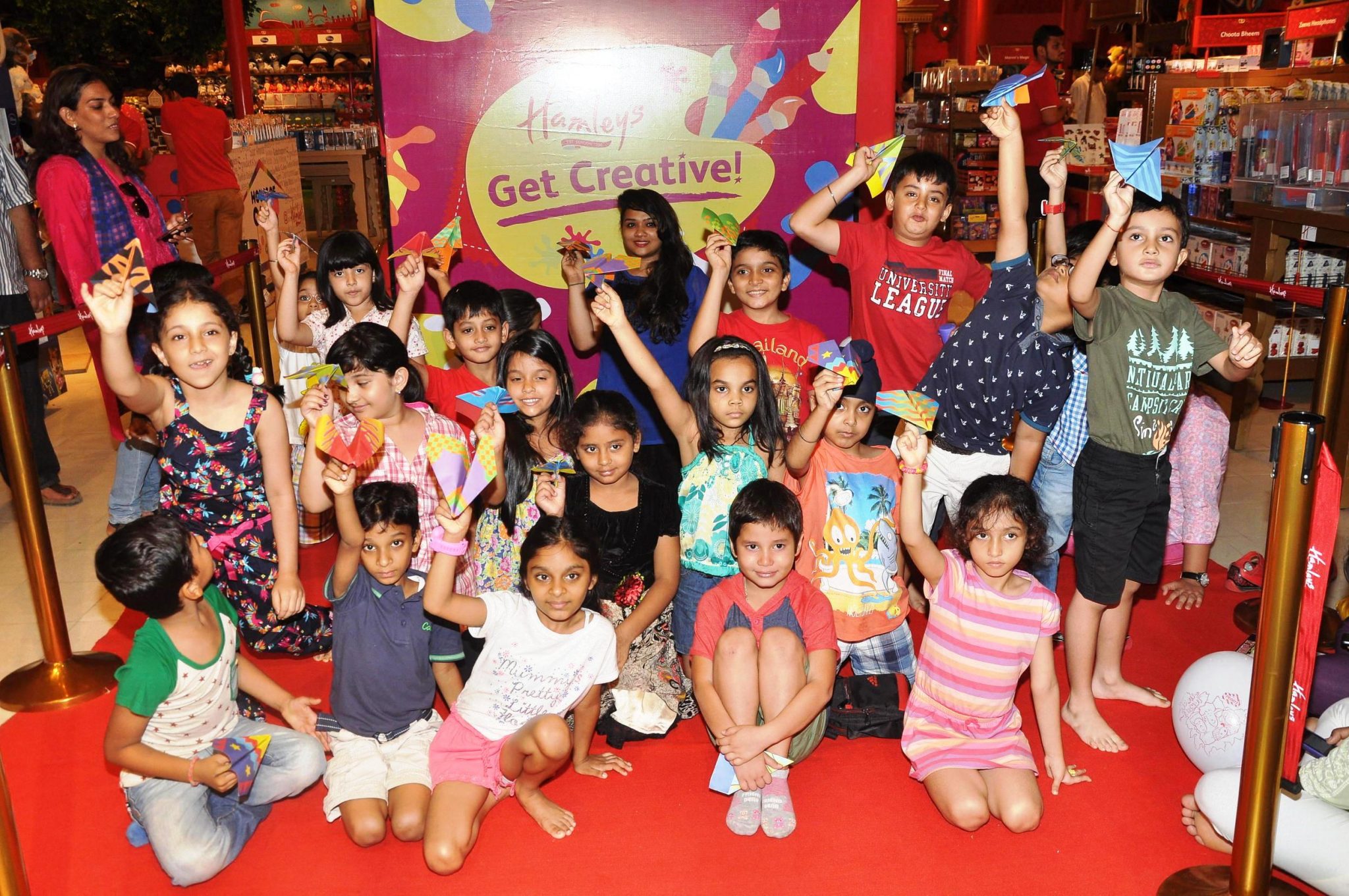 Contact Number: 011-40870184/011-41086040
2. Genius Mind Academy: A special brain enrichment workshop is being organized by Genius Mind Academy through the use of advanced brain wave frequency and modern technology. Kids will be involved in activities such as reading, writing, painting with their eyes closed. The aim is to boost the brain's potential by activating a child's midbrain.
When: May and June
Where: F-14/11, 2nd Floor, Model Town, Delhi – 110009
Time: 10:00 am to 6:00 pm
Contact Number: +91-9999611160
3. Young Chefs Academy: Kids between 3 to 15 years of age will get an opportunity to learn the basics of safe and healthy cooking. To make it fun and interesting, a variety of summer recipes will be taught such as Fruity Popsicles, Coco Crunchies, Sunrise Slush, Mango Cream Cupcakes, Coconut Macaroons, Pinacolada Muffins etc.
When: 18 to 22 May and 25 to 29 May
Where: 37 Link Road, Lajpat Nagar
Time: 12.30 pm to 2.30 pm
Contact Number: +91-8800661381
4. Little Cheflings: Kids above 3 years can attend a summer camp totally devoted to cooking. Themes such as- fun with cooking, art of cooking, and chef's creative lab will be a part of this camp.
When: May 18 to 29
Where: K-21 Green Park Main 2nd Floor, Green Park Extension
Time: 10.30 am to 12.30 pm
Contact Number: +91-9910010024
5. Barry John Acting Studio: Kids between 8 to 15 years of age can get themselves enrolled for a summer acting workshop. The workshop aims to teach the basics of theatre to your little one and boost their confidence.
When: May 25 to June 19
Where: BJAS Studio, Lajpat Nagar; Select Citywalk; Club Patio, Gurgaon; Nirvana Patio, Gurgaon; India Habitat Centre; Sri Sri Ravishankar Vidya Mandir, Noida; Cambridge School, Noida; Blooming Tree, Janakpuri
Time: 9 am to 12.30 pm
Contact Number: +91-9716114466
GURGAON

6. Magic Creations: Kids between 5 to 16 years of age can learn various kinds of arts and crafts in a summer camp dedicated solely to performing arts. Kids will get to try their hands on activities such as painting, photography, western dance, puppetry, theatre, lego robotics, story writing and clay crafting. The organizers, Magic Creations also provide transport facility dropping and picking your child.
When: May 18 to June 12
Where: 167-A (Basement), S Block, Uppal's Southend, Sohna Road, Gurgaon
Time: 10.30 am to 1 pm
Contact: Geetika at +91-9582845000, +91-9711748170
7. Bubbles n Blossoms: For kids aged between 3 to 10 years, this weekly themed summer camp will offer a variety of sessions such as Earth's Bounty (pottery and photography), Flavor Fest (cold cooking), Shades 'n' Strokes (forms of art), Theatre Troupe and likes.
When: May 18 to June 12
Where: D-1202, Park View City-1, Sohna Road, Gurgaon
Time: 9:30 am to 1 pm
Contact Number: +91-9910062109
8. Grooming Champions: This summer camp will offer various themed learning opportunities such as- Call Of the Wild, Aqua & Marine Life, Global Festivals and My House My CubbyHole. Other attractions include confidence building exercises, English storytelling and enactment, art & craft, science experiment learning, rhyme singing and dancing.
When: May and June
Where: House 1224, First Floor, Sec-15, Part 2, Gurgaon
Time: 9:00 AM to 2:00 PM
Contact Number: +91-9999611160
9. My Club Spark: As one-stop kid workshop, the list of activities include dance, music, art, puppetry, splash pool, field trip, speech and drama, science, special workshops on design lab pottery, robotics and much more. Kids between 2 to 15 years of age can attend this workshop.
When: May 18 to May 30, June 1 to June 13 and June 15 to June 27
Where: Epicentre, apparel house, Sector 44, Gurgaon
Time: 10 am onwards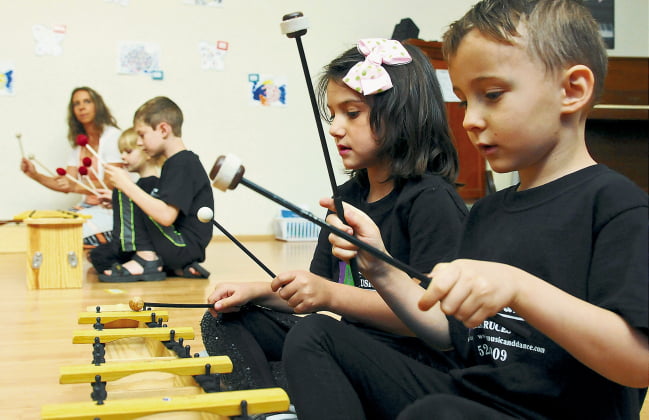 Contact Number: +91-9910558654
10. Morning Glorie: Kids from the age group of 4-7 years of age can participate in this interesting workshop organized by Morning Glorie which will focus on lessons related to a greener planet. It will have different themes every week like nuts and bolts, needle work, best out of waste, kitchen skills etc.
When: May 11 to June 19
Where: K-6, South City 1, Gurgaon
Time: 10 am to 12 pm
Contact Number: +91-9868034951
NOIDA
11. Kathashala: Kids between the age group of 8 to 10 years can participate in an interesting story based summer camp with loads of activities like creative writing, film making, storybook making, theatre and role playing, cooking and baking and dining etiquettes.
When: May 11 to June 12
Where: A 56/1, Sector 50, Noida
Time: 9:30 am to 12:30 pm
Contact Number: +91-9818885554
12. The Smiling Stars: The summer camp offers various activities like Zumba and Bollywood dancing, art and craft, splash pool, Taekwondo, English fun, movie magic, general awareness, story time and no fire cooking. It is for kids in the age group of 3 to 8 years.
When: May 18 to June 12
Where: A-205, Near Omaxe Forest Apts, Sector 92, Noida
Time: 10 am to 01:30 pm
Contact Number: +91-7533008235
Image source: 01 & 02 (Provided by Hamleys India, 03, 04, 05