Christmas celebrations are in full swing! Aren't they? Have you set up the Christmas tree yet? And what about all the Christmas tree decorations? Candy cane, tree ornaments, stockings, garlands, lights, stars, jingle bells, shimmer, and glitter? Because Brat H loves to play with them all, so this time, our Christmas tree is a miniature version of what we had in the past few years. However, as per the Christmas traditions around the world, the family is going to indulge in the decorations, singing carols, giving out Christmas presents (probably playing Secret Santa too), and of course, stepping out for some fun activities at the nearby Christmas carnivals.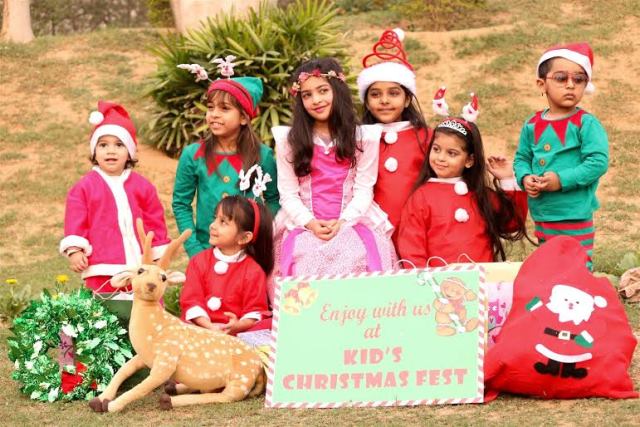 Christmas carnivals and events for kids in Delhi:
So, this winter holidays, why don't you too get inspired by the best family day celebration ideas. Go and visit the most interesting Christmas events in Delhi. Let the kids get involved in art and craft, encourage them to create handcrafted homemade Christmas gifts. Inspire them to also come up with their own creative Christmas ideas for greeting cards. Moreover, TCT also recommends you take them out to gorgeous Christmas carnivals and events in Delhi. Here are a few things to do this weekend and the entire week thereafter. Celebrate Christmas week with lots of fun and frolic.
1. Krackerjack Kids Karnival
When: 19th and 20th December 2015
Where: Jawahar Lal Nehru Stadium, New Delhi
Main Attraction: India's biggest event dedicated to kids and families- Krackerjack Karnival is back with its 6thedition, ending the anticipation of kids and families alike. Moreover, having completed five highly successful editions, the upcoming two-day mega expo will feature a multitude of exciting elements, outdoor and indoor activities for kids, all packaged together at a single platform to provide a memorable and magical carnival experience. Over 200 exhibitors showcasing the latest products and services for children; along with a range of exciting and fun activities focused on kids' health, science experiments for kids, arts and crafts ideas, nature, astronomy, magic, reading activities, shopping, and also theater.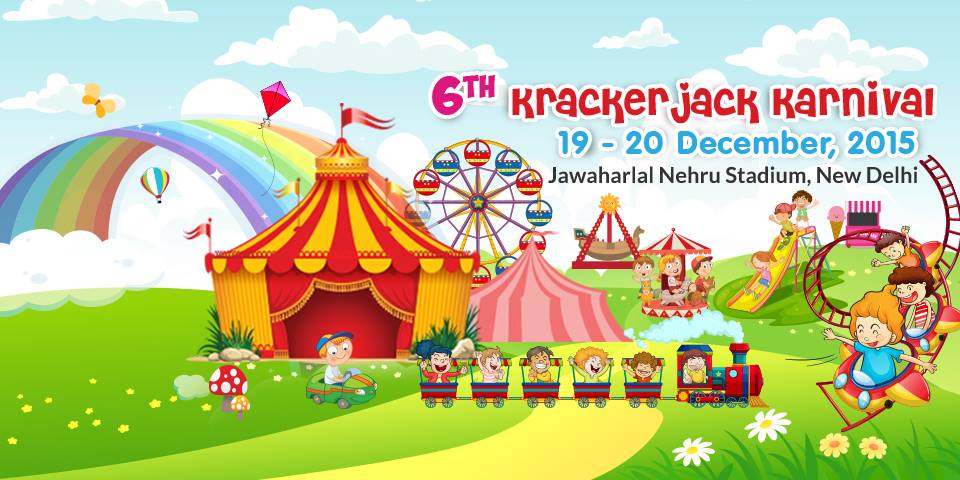 For more information: Click on the website
2. Tingaland
When: 25th, 26th, and 27th December 2015
Where: Major Dhyan Chand National Stadium, India Gate. New Delhi
Main Attraction: Meet Chota Bheem and his team; Arts and Crafts Workshops; Secret Houses; Confession Box; Dramawama; Live performances; Character PopUps; Dubsmashes; Fashion Show; Treasure Hunt; Puppet Show; Magic Shows; Karaoke Sessions; Toddler Zones; Theatre; Comedy Bombs and lots more!
For more information: Click on their website
3. Kids Christmas Fest
When: 12th and 13th December 2015
Where: Plaza, Select CITYWALK
Main Attraction: House of Secrets in association with Select CITYWALK presents the fourth edition of one of the best designer Christmas carnivals in town. A well-curated Santa's workshop arena has been created where kids are encouraged to participate in fun and recreational activities, and also meeting with their favorite cartoon characters live; interactive workshops; fun rides; various entertaining acts; Christmas crafts, science experiments, tattoo making, aeromodelling, etc. Not only this, Kids can now enjoy and be a part of the first-ever "Kids Moving Theatre" where we have a lot of shows, entertaining acts, dance shows, fun performances, and kids choir on the go. In short, they will create here two full days of magic and mayhem.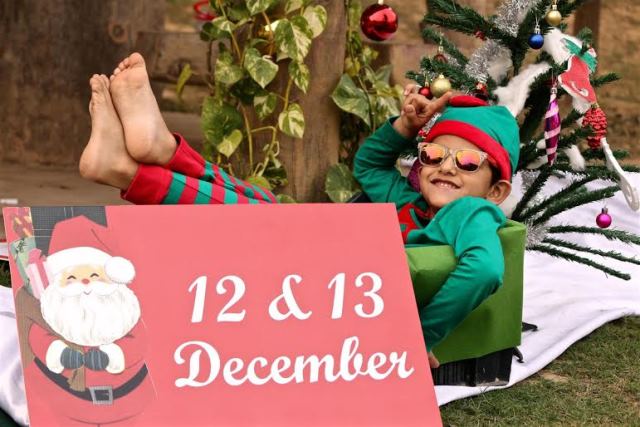 For more information: Click on the website
4. Disney's Beauty and the Beast
When: 19th December 2015; 20th December 2015; 25th December 2015; 26th December 2015; 27th December 2015 at 11:00 AM | 5:00 PM & 23rd December; 24th December 2015 at 7:00 PM
Where: Thyagaraj Sports Complex, INA Colony, New Delhi
Main Attraction: After a successful run of 10 sold-out shows in Mumbai, Disney India will bring the timeless classic Beauty and the Beast to Delhi in December 2015. Based on the Academy Award-winning animated feature film, this classic musical love story will be presented to Indian audiences on a much bigger scale than the mega-productions seen on New York's Broadway and on London's West End.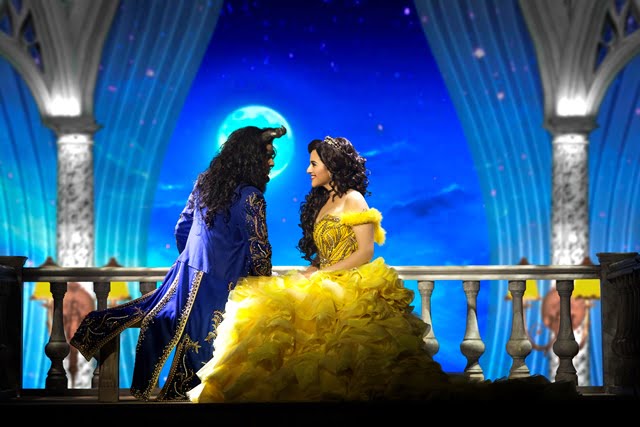 For more information: Log on to bookmyshow.com for details
These are the most noticed Christmas carnivals and events for kids in Delhi. There are more activities. Stay safe while you enjoy with your little ones.