When we were at school, there were those secret sessions organized by the school healthcare authorities. Girls were called in and shown a video about the OMG (menstrual) cycle! There were giggles and cries. Overall, we would come out shocked by those yearly sessions. A give-away reluctantly grabbed from the headmistress and tucked under our arms while we would carry with us as we walked down from the library to our class. That pack was carefully placed inside the school bag (boys should not see it) and the hand-out was read secretly in the bathrooms.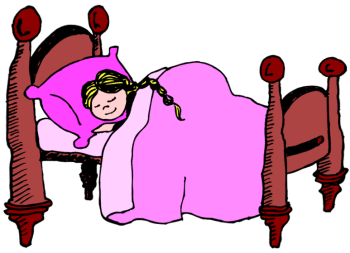 Now that I am no more a 14 year old, but rather a mother to a boy, aunt of three girls, I feel that it is extremely important to provide menstrual hygiene and education programs to both the genders. After all, it is about personal hygiene. In addition, maintaining personal hygiene is necessary for many reasons; personal, social, health, psychological, or simply as a way of life. Keeping a good standard of hygiene helps to prevent the development and spread of infections, illnesses, and bad odors.
Most important and good personal hygiene tips to help stay clean during periods:
1. Sanitary napkin- the best way of sanitation
Sanitary napkin is the best and cost-effective sanitation option. Easy to wear, easy to change, and most effective, sanitary napkin also keeps infections at bay.
2. Change regularly
Menstrual blood, once it has left the body, is contaminated with the body's innate organisms. That is why it is extremely important to change pads regularly. Most women have heavy flow on the second and third nights. Therefore, it is recommended to opt for night pads. One of the highly recommended sanitary napkins to use is Japan's No. 1 brand SOFY. This brand has SOFY Overnight which is especially for night time. It comes in 2 length's XXL (350 mm) & XXXL (420 mm). XXXL is the longest napkin in India.
These also come with a wider hip guard, which covers your panty from the back for extra coverage. Therefore, you can sleep peacefully all night long. Even when you are on the go, make sure to carry enough sanitary pads with you. They are lightweight and don't take much space in your carry bag. Store them in a clean pouch inside your carry bag. Click on the image to buy it online!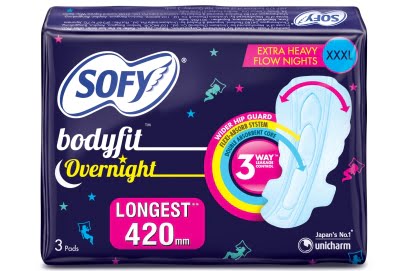 3. Wash your hands regularly
To avoid bacterial, fungal, or yeast infections, it is necessary to wash regularly. Use mild soap and if using vaginal hygiene products, make sure to read the pH value mentioned on the packaging.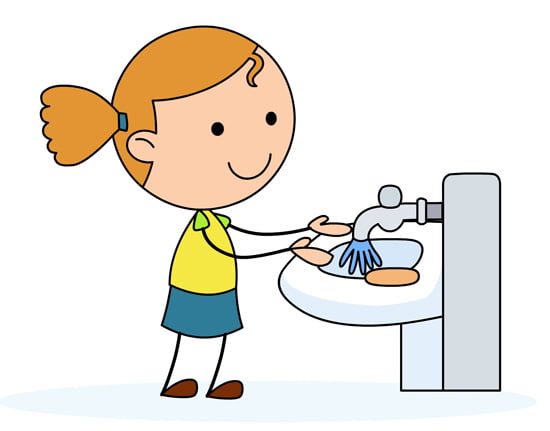 4. Use a compact toilet s

eat sanitizer
It is also a wise idea to invest in a good sanitizer which can be used almost anywhere be it any public washroom or at home. Toilet seas sanitizer is very effective. All you have to do is spray on the toilet seat and any other area that you want to sanitize. The anti-bacterial disinfectant spray starts to evaporate and sanitizes the area. The toilet seat becomes 99.9% germ-free and safe for use. Especially handy for girls and women. We recommend using Pee Safe. Click here to buy it online!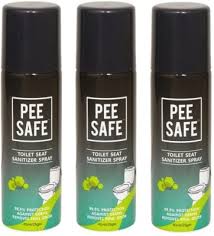 Therefore, all you mommies out there, these tips are not just for you, but for your daughters too. Make sure to educate them on the menstrual cycle as well as personal hygiene. Thanks to brands such as SOFY, now no more sleeping ugly or worrying about staining the bed!
Above all, I feel that boys too should be taught about menstrual hygiene and should be enrolled in imperative education programs.