Bollywood celebrities – diet plans? Yes! You heard us right. In the Indian film industry, Bollywood celebrities are worshipped for their talents and look as well. The fans emulate the stars and have faith in whatever he or she says or does. This is why celebrities have to be careful, responsible, and have to work really hard to maintain their health and figure. Workout and eating healthy is a must for Bollywood celebrities. Bollywood muscleman John Abraham's diet consists of a hefty dose of protein from eggs and lean meat. Egg whites, chicken, and tuna along with stir-fried and steamed vegetables is part of Hrithik Roshan, the most handsome man's daily meals. Most Bollywood celebrities have fruit juices for breakfast to get the necessary antioxidants. But, we are taking diet plans a notch up. In this blog post we are sharing diet plans for mom celebrities.
Bollywood celebrities diet plan – These 4 celeb moms:
Let's have a look at 4 Bollywood celebrities' diet plans to get inspired and start eating healthy ourselves.
1. Shilpa Shetty's diet plan
Shilpa Shetty maintains a toned figure with flawless skin, slender waistline, and added to it her lustrous hair. She believes that her healthy eating habit and regular workouts have helped. She starts her day with two dates, 8 black raisins and protein shake. Her breakfast includes aloe vera or amla juice followed by porridge and tea with brown sugar. Lunch is Chapati/ brown rice, chicken curry/ turkey/ salmon, and fresh veggies. Her evening snack is brown bread toast, egg white, and green tea. Dinner includes soups, salads, and chicken at 8 pm.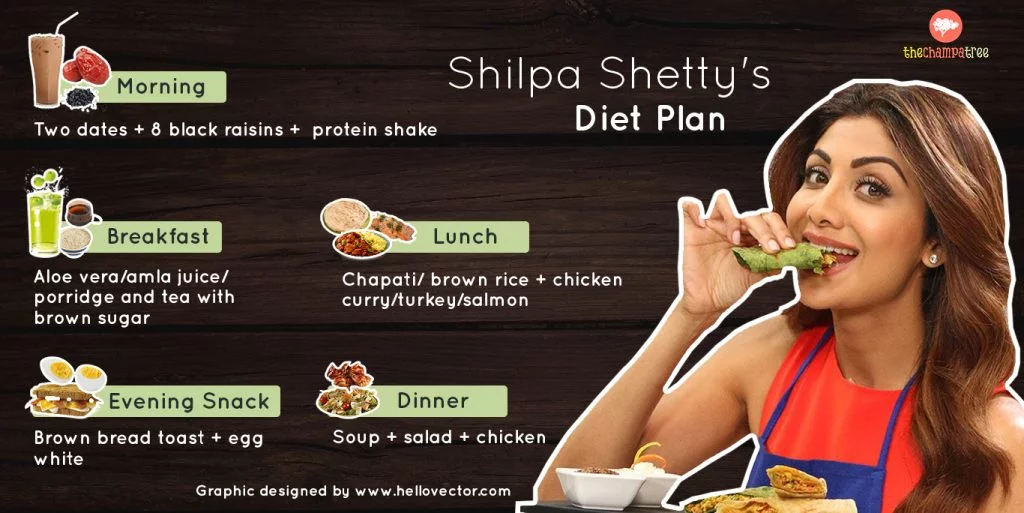 2. Kareena Kapoor's diet plan
Bebo's diet is the secret behind her stunning figure after son Taimur's birth. She starts her breakfast with Muesli, cheese, bread slices, or parathas with milk. Lunch includes chapati, dal, lots of green salads, and soup. Fruits and protein shake are taken as snacks to keep her energetic throughout the day. Dinner is simple dal and chapatis.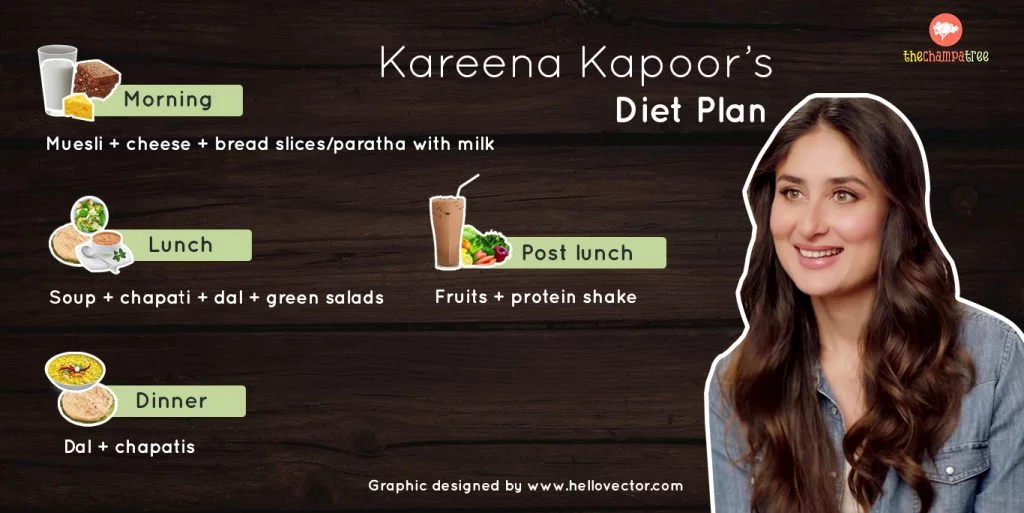 3. Malaika Arora's diet plan
Malaika believes in eating right and workouts. At 43 and a mother to a kid, she is going as strong as any 20- year old girl. She follows a five- meal plan diet plan. Her day starts with warm lemon- honey water followed by a liter of water to eliminate toxins. However, her breakfast includes a bowl of fresh fruits with upma, idli, or multigrain toast with egg white. She prefers fresh vegetable juices and peanut butter sandwiches as snacks. Lunch consists of a balanced meal of two chapatis, rice, veggies, chicken and sprouts for salads. Dinner is light with a bowl of soup and steamed veggies.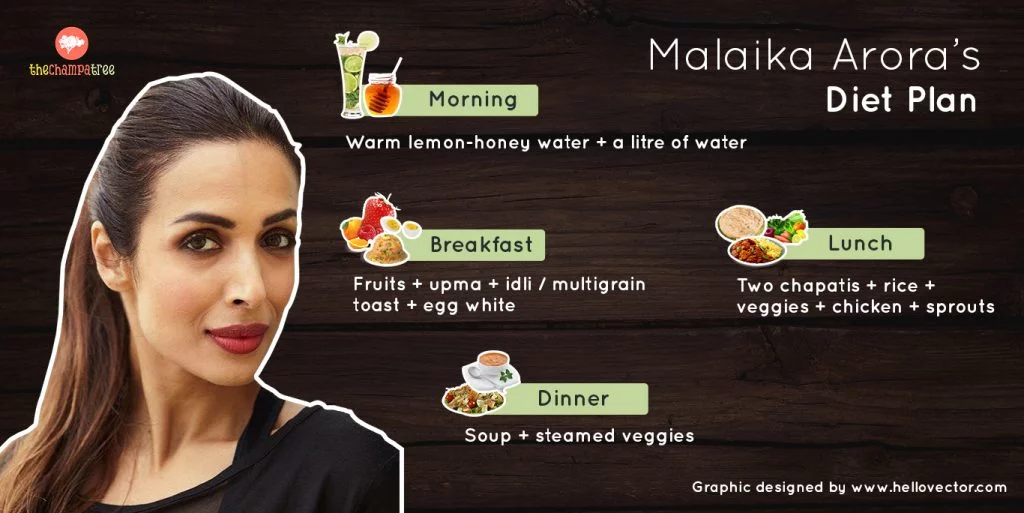 4. Aishwarya Rai Bachchan's diet plan
Aish has been under the media scanner constantly from Miss World to post-pregnancy days. She had gotten back her figure through a gradual and healthy approach. Her day starts with warm water with honey and lemon added. Brown bread toast or oats is her breakfast. Lunch is boiled veggies, dal, and chapatis. Dinner comprises grilled fish and brown rice. Seasonal fruits or nuts are for snacks in-between.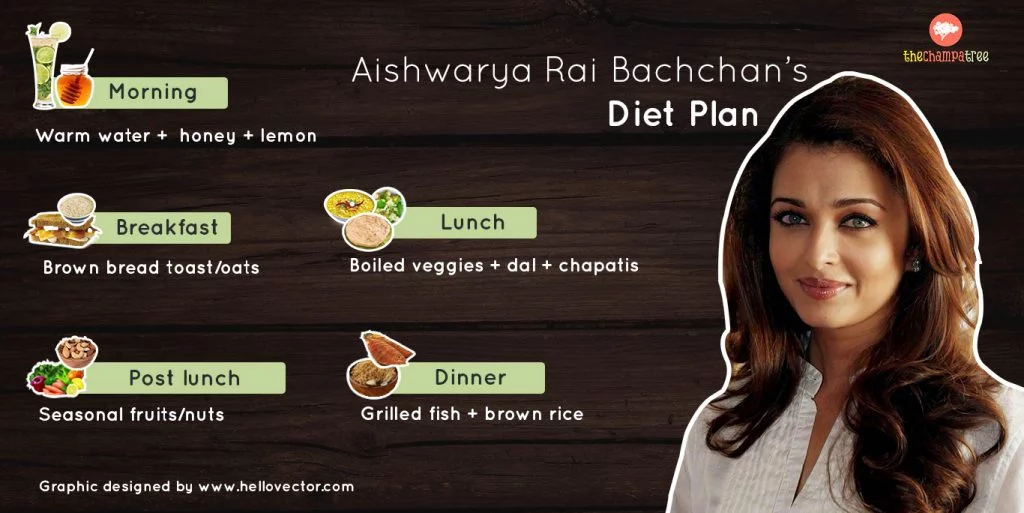 by C.Radhika
Information source: bollywoodshaadis.com, Timesofindia.indiatimes.com, Indiawest.com