'If Covid-19 is Anywhere, It's Everywhere,' the COVID-19 pandemic is like a beast. It is fatal! But, the repercussions of staying at home during a stressful period can be worse.  Especially because social media seems to be actively making things worse. While it's not magnanimous like any other huge mythological creature, it's a new virus strain that is suddenly spreading like wildfire and already has thousands of people suffering from it. As the day progresses, if not anything else, more and more people are suffering from anxiety due to this growing pandemic. Thus taking care of one's mental health, as well as diet, are two crucial factors that can keep anxiety at bay. Eating right is the key; hence we present to you a 7-day diet plan for weight loss.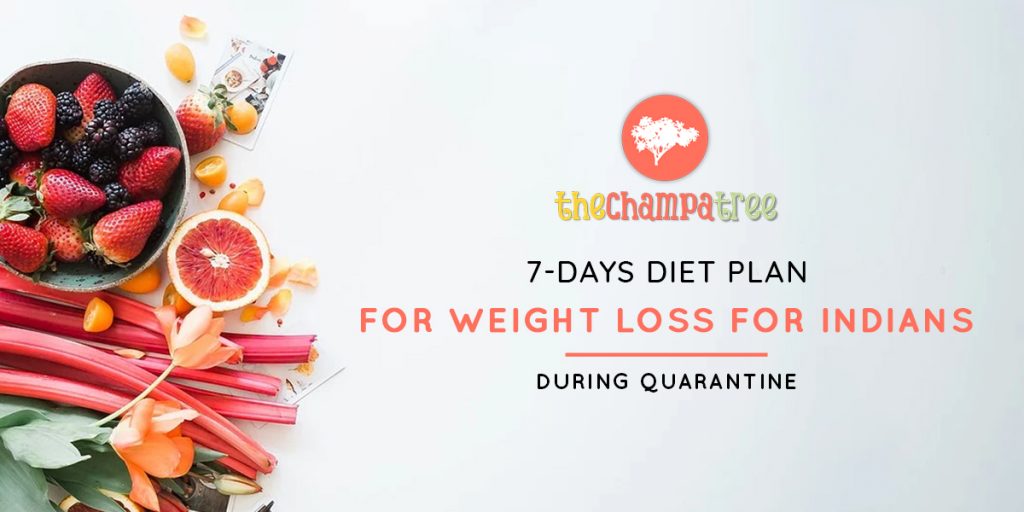 The feeling of nervousness can lead to an anxious mind, which in turn can lead to overeating. Putting on weight could be the last thing you might want to end up at this moment. Hence following a diet plan for weight loss could be your best bet possible. A healthy diet not only aids in a fit body but also contributes to a healthy mind. Who would mind a hearty, thriving, and robust mind and body?
7 Day diet plan – Curated for the Indian in you:
A 7-day diet plan for weight loss might seem a bit overwhelming for some. That is because most of us come under an emotional strain, whenever they think about calorie deficit or eating less amount of food. This is particularly due to the habit of consuming large portion sizes in one go. We are now sharing the diet plan by well-known nutritionist cum diabetic educator Harshita Dilawari. This diet plan is specially designed to keep the quintessential Indian diet in mind. The exceptional part about such a plan is that most of the items are off the counter in your kitchen.
In her diet chart, Harshita stresses more on ingredients like besan, suji/rava (semolina), whole grains, dairy products, and seasonal vegetables. She further elaborates that having seasonal veggies and locally produced sources is good for the producer as well as the consumer.
7 Day diet plan chart for healthy weight-loss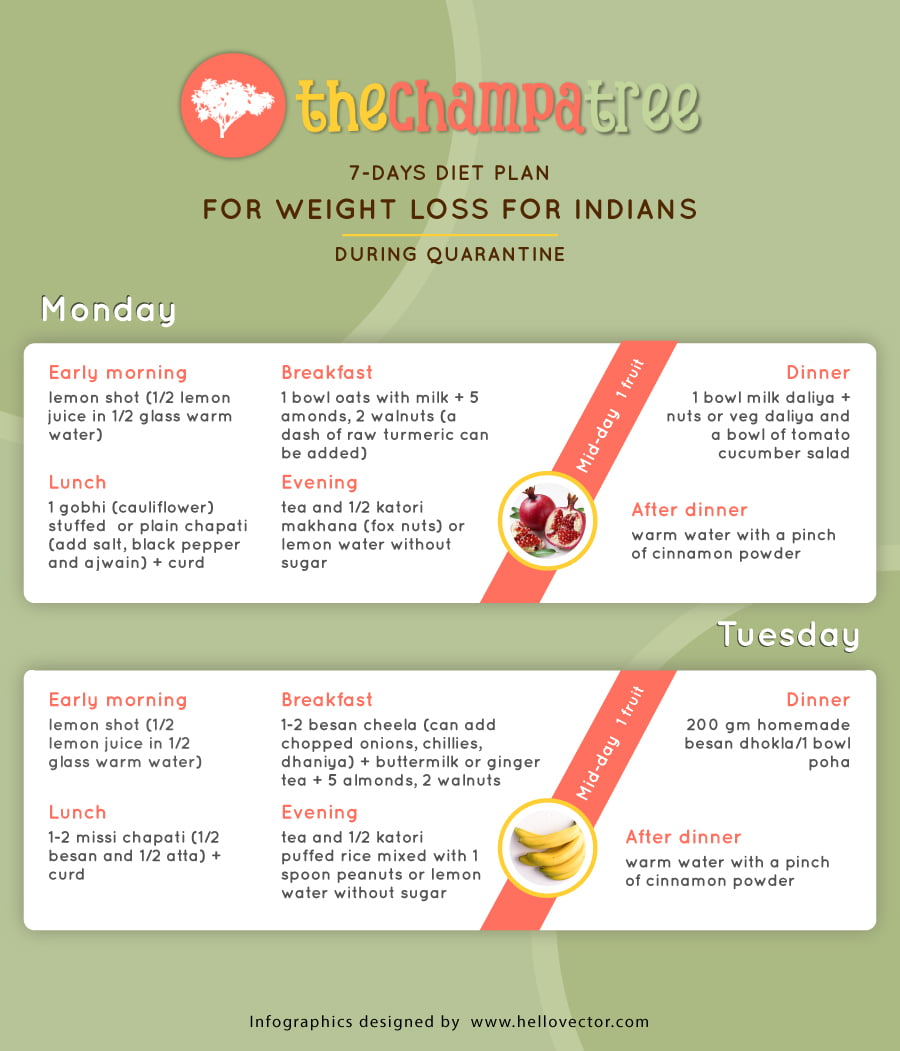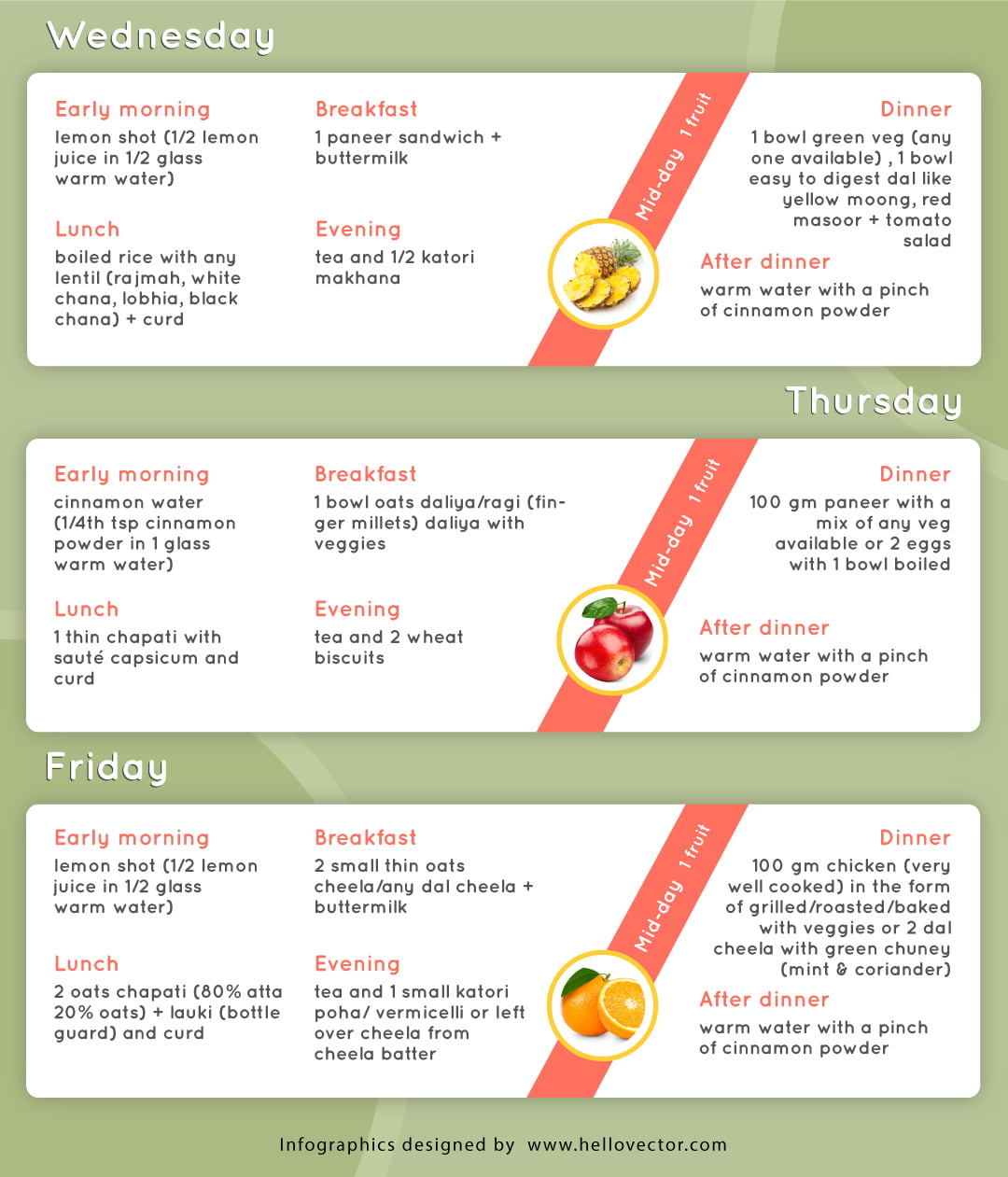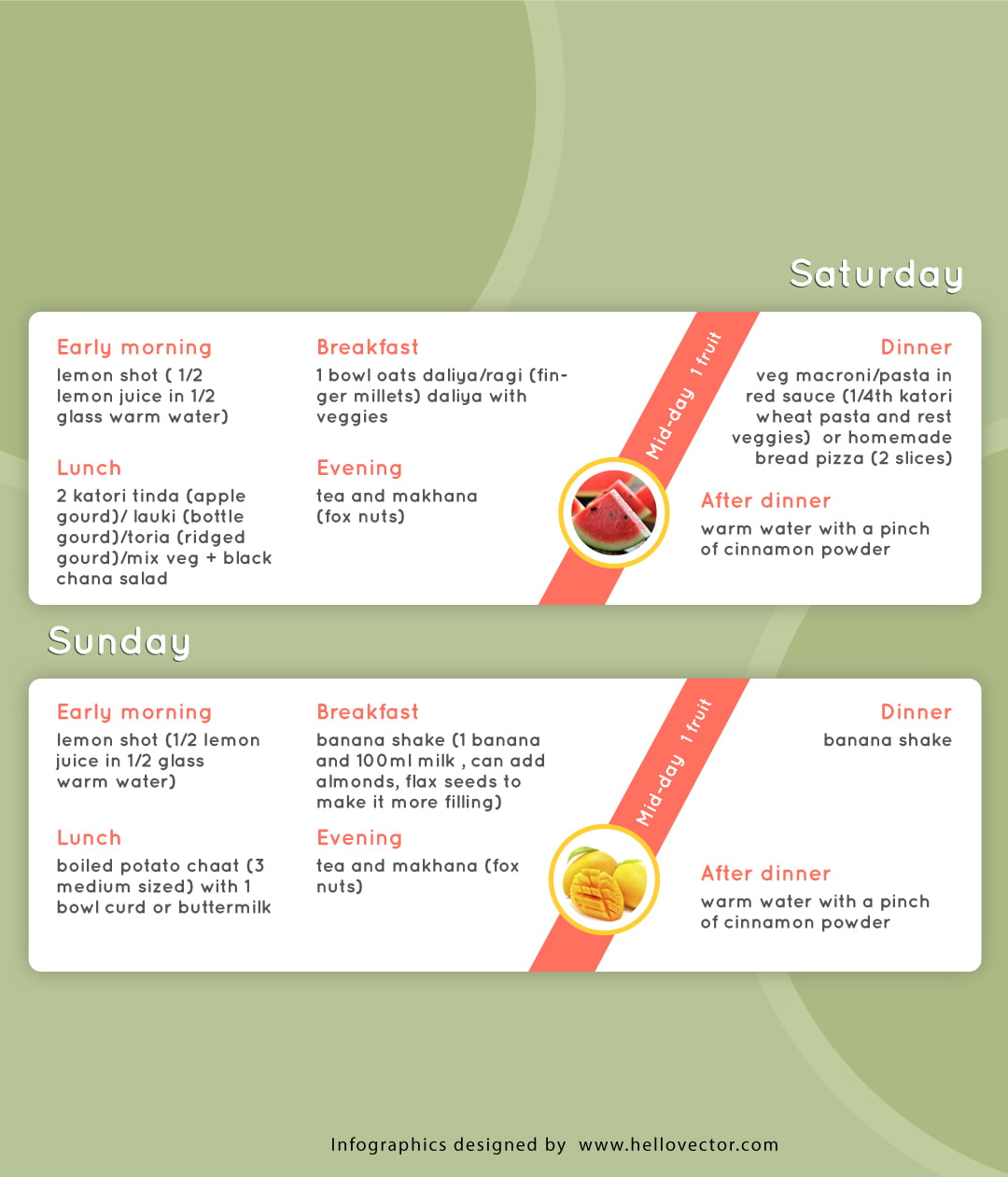 Even if the COVID-19 strain isn't affecting people physically, but it is leading to various forms of depression and anxiety. Helplines have been launched to help in shrinking the effect this disease is causing to people's minds. Thus it is important to take care of a few things:
1. Make the most of this time
The lockdown situation has forced us to stay indoors. Instead of being negative and critical all the time we should look at this as a blessing in disguise. Spend time with your immediate family. Play games, cook together and cherish the time spend with your loved ones.
2. Stay active even while indoors
Being at home 24/7 can surely be depressing and also make a person sluggish and tired. The 7-day diet plan as suggested above is all about having small portions in a day. This, in turn, keeps you energetic and agile throughout the day. Remember- large meal sizes make you lethargic. Make the most of your smart TV, turn on your favorite Zumba cum dance workout and get started.
3. Eat a balanced diet which has a variety of ingredients- follow the 7-day diet plan
Consume a diet rich in colored fruit and vegetables and increase the intake of antioxidants to support immune function. Vitamin C rich foods like amla, guava, oranges, strawberries, kiwi can be included in the diet but this tough viral season calls for supplements too.
4. Reduce toxins
Ayurveda says that toxins make your immune system go haywire. Thus preventive measures should be taken to keep your body clean and toxin-free, even before you get the disease. Ensure your immune system is balanced and functioning optimally by reducing toxins. Drinking more water, reducing salt and sugar intake are the key factors that can help in lowering body toxins.
by Udita Saklani