"My baby, my heart
You came to me,
with stars in your eyes,
a smile that could heal,
and a heart that could melt,
My baby, my heart…
Why you should not go for cornstarch or talc based baby powder and go for arrowroot powder:
40 Weeks for safe-keeping and a lifetime of love and hugs. What wouldn't we do for those 10 little fingers, 10 little toes? Does that include questioning everything? Is it safe for the baby? Do we really need it? – Yes we will. Every single time!
It is the number one question we ask every time when it comes to our baby. Especially baby powders now as the summers are starting to roll in. Baby powders keep our little ones comfortable and soak in moisture especially during these uncomfortable nappy days.
A majority of baby powders available in the market are made up of one key ingredient namely Talcum, hence giving it the name Talcum Powder. Preferred by all new mothers, talc has been in use for as long as we can remember. We apply it directly on the baby's skin to help soak the moisture and leave them feeling fresh and comfortable and help avoid diaper rashes and soothe their skin.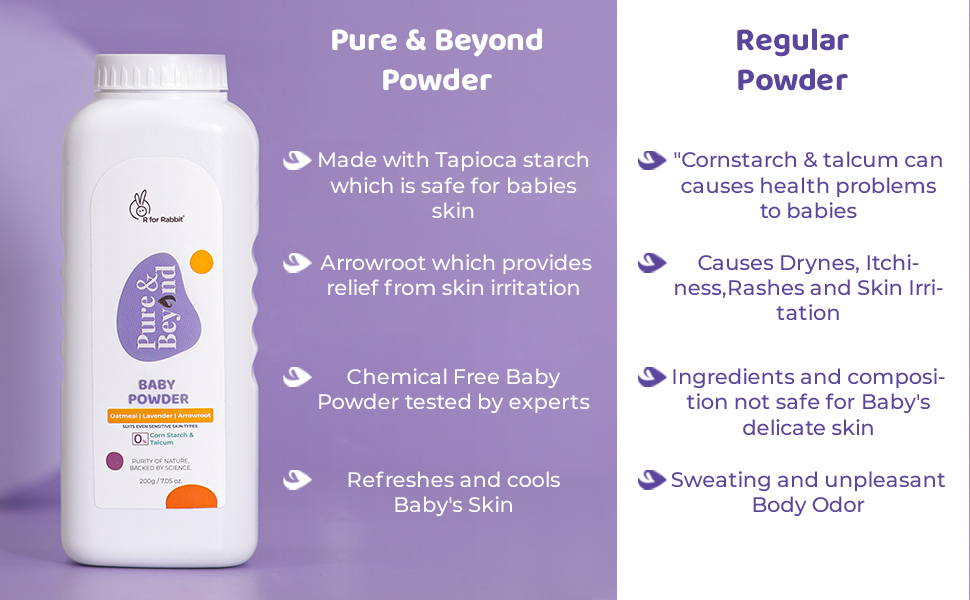 But did you know how Talcum powder can actually be hazardous? Have you ever considered reading the ingredients that go into making these powders?
Although baby powders are generally considered safe and approved/certified by all relevant authorities, it is best to make sure your baby powder does not have any harmful ingredients in them. The markets nowadays have safer alternatives like those made from corn starch available but even these have a significant amount of particles that are large enough to get inhaled by babies, causing irritation in their delicate lungs.
So if you are using baby powder, here's what you should be considering while choosing it the next time:
1. Skin type: Babies do not need baby powder all over the body, all the time but during the initial months your best friend (the diaper) is more likely than not going to cause diaper rashes on the new born's sensitive skin.
2. Safety: A number of baby powder brands are currently in the market, including some of the original and trusted brands, but how do you decide which one is the safest and best option for your little one?
3. Brand's intent: Choose from a trusted and reputed brand that guarantees usage of excellent quality ingredients like R for Rabbit – Pure & Beyond Baby Powder which is free from harmful chemicals like talc and cornstarch; made with goodness of oatmeal, lavender and arrowroot. Arrowroot keeps the baby's skin free from irritation, rashes, acne, skin sores etc, oatmeal gives deep nourishment and lavender calms and relaxes the baby senses.
4.Ingredients: Plant-based Tapioca Starch and Arrowroot Starch absorb excess moisture from your baby's skin to keep the baby skin dry and free of rashes.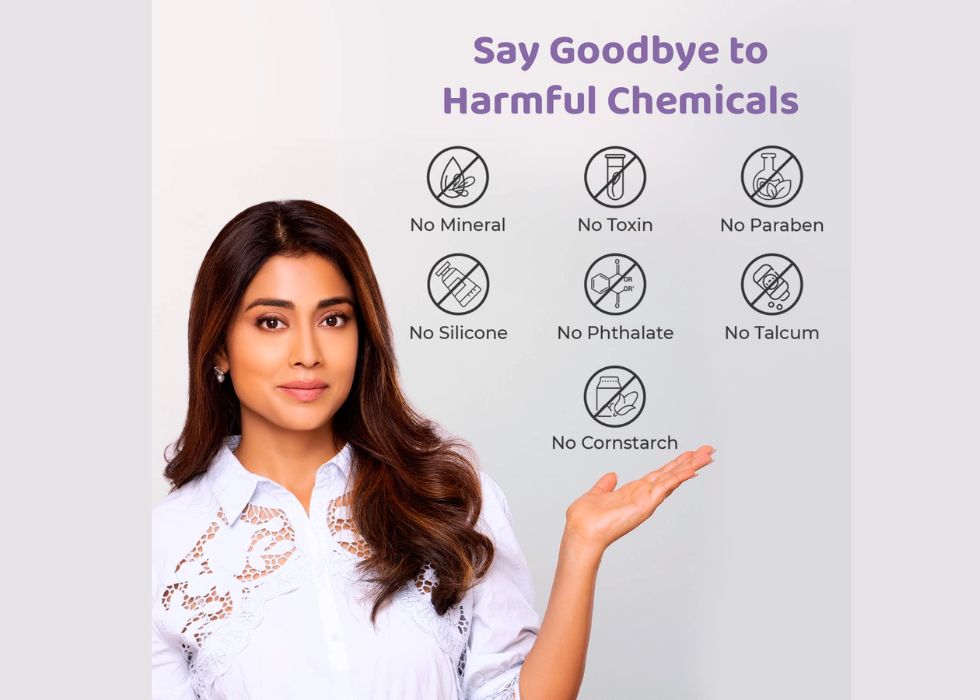 While using baby powder, here is the correct way to be applying it:
Take the powder on your palm and pat the baby's skin gently with it instead of sprinkling it directly on the baby.
While sprinkling, keep the container away from your little one. This will ensure that the baby does not breathe some of it directly or indirectly.
Do not use the powder on a baby's face, as it can lead to breathing issues and can also cause lung complications.
Clean any residual powder that accumulates in the skin folds of your baby with a soft cloth to avoid skin infections.
Conclusion:
R for Rabbit makes sure that each and every ingredient that goes on your little one is free from harmful chemicals.
And as such the baby powder created helps in absorption of moisture, a fresh feeling and making babies feel comfortable without using Talc and cornstarch. All the Pure & Beyond products are Paediatrician and Dermatologically tested which makes it absolutely safe and nourishing.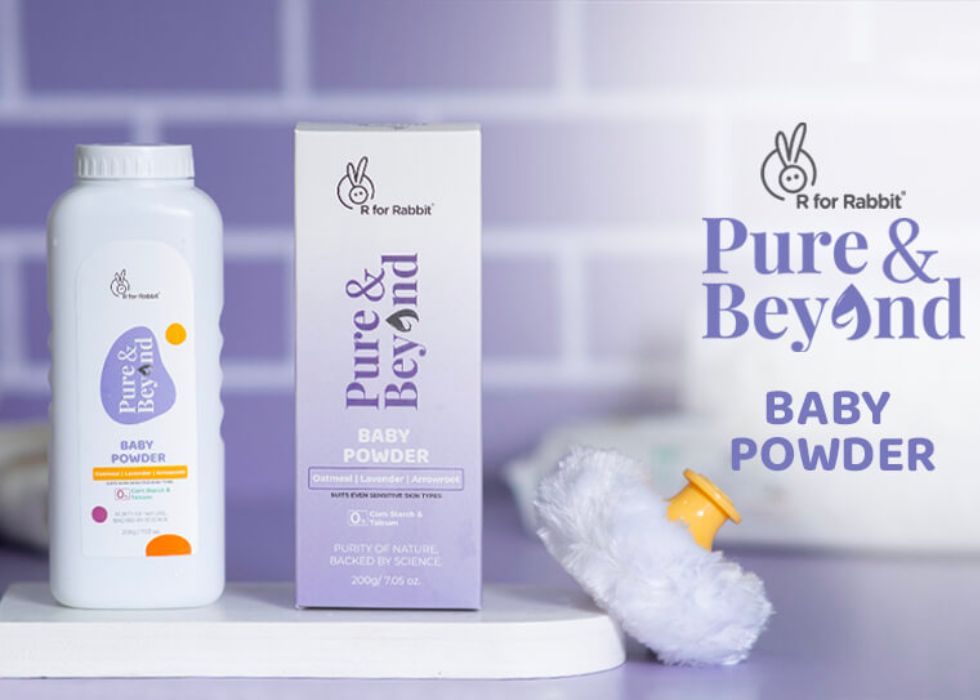 So welcome your little one with arms wide open and forget your worries with R for Rabbit.