The mundan or head-shaving has been a part of Indian tradition for so many years. It is one of the Indian rituals which, as per Hindu culture, has various unseen references about its existence. The "Mundan Ceremony" is considered the very crucial part of a child's growing years and therefore, it is done with the utmost care using different.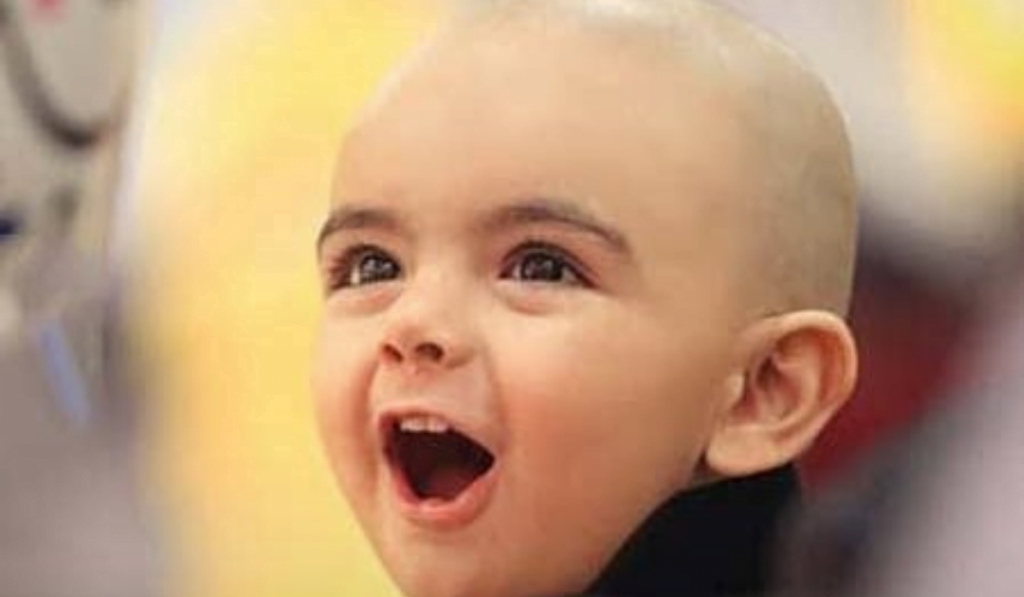 Mundan ceremony
The Hindu mundan ceremony is a tradition in which a child's hair is fully chopped off and given as a contribution to the god. As per the Hindu beliefs, shaving a child's first full-grown hair refines the child and purifies him or her from any evil eye or existence of evil. There are various other faiths following this ritual as follows.
It helps in keeping the child's body and head chill, mostly in the summer season.
It clears the soul and the body of the child.
When baby teeth start coming in, they are prone to suffer from headaches. The shaving of the hair helps in reducing the pain.
Beliefs are such that the hair growth of the child enhances after baldness which leads to stronger and healthier hair.
It blesses the kid with a long life and better health.
For the mundan ceremony, the child's age should be between 1-3 years. Bald heads are advantageous for curing some hair diseases such as piedra and pediculosis. So, if you are thinking of holding a mundan ceremony for your child, below are some of the tips which will advise you on your first time.
1. Hire a professional with the sterilized equipment
A baby mundan is normally performed in the first year. Your child's head is still in the process of the development during this course of time. It is delicate and hence susceptible to cuts and wounds. To keep away from making the event painful for your child or causing them any kind of discomfort, make sure that you hire someone skillful in their work. Also, make sure that your barber must use sterilized equipment for performing the mundane. This is because many of the blood infections spread through unsterile blades.
2. Dress your child comfortably, and not for the occasion
As a parent, baby mundan ceremonies may be exciting as loved ones come to extend wishes for mundan ceremony of your child. So, you have decided to dress your child in fancy outfits. But, it may not be comfortable for your little one. Kids mostly feel irritated during these special occasions and get togethers with your loved one, as they will not feel comfortable around many new faces. And not so comfortable dressing may annoy them. Hence, ensure that whatever you decide to dress up your child in, is quite comfy and it will allow them to move freely while receiving mundan ceremony wishes.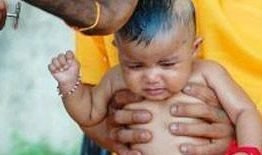 3. Post mundan
After the mundane is over, give your little one a bath. Make sure that the water is neither too cold nor too hot, as it may lead to quick discomfort. Wash and remove all the random hair and wipe their head clean. Then, softly massage your baby's head with coconut oil. In many divisions of India, sandalwood paste is used as the most mundane as it is naturally medicated. Nevertheless, coconut oil mostly remains a better way of finishing the mundan ceremonies. It is a good anti-inflammatory and works well on wounds and cuts, and is acceptable for your little one.
4. Allow your child to rest well
The child mundan is an overwhelming experience for your child, so expect a lot of crying, annoyance, and restlessness, even if your child is not often like that. The better thing to do is to feed them and allow them to rest.
Conclusion:
The mundan ceremony has a lot of worth and interpretation connected to it, that is why many Indian families continue to make it a part of Indian traditions and their culture. Mundan ceremony wishes are considered auspicious for the child. Just make sure to follow the above-mentioned steps which will guide you to make the mundan ceremony safe and memorable for your loved ones and for yourself too.
Image source : 1