Aarthi Sethuraman of Purple Bee brings to us easy craft ideas for kids who are inspired by Christmas-themed colors and patterns! One of the most important parts of Christmas traditions around the world includes greeting and gifting. This winter holidays, get your kids involved in arts and crafts inspired by Christmas-themed color and pattern matching activities. This also includes simple steps to teach kids colors. Besides, this happens to be one of the best kids' activity ideas that improve their fine motor skills. It's easy to assemble and can be made into a busy bag. Making your own DIY Christmas card using color and pattern matching activity techniques can be so much fun! Let's check out this Amazing DIY Christmas card idea for kids.
DIY Christmas card idea:
Your child doesn't have to stick to colors green and red for these DIY color and pattern matching activities. Kids can choose from their favorite colors and patterns to create their own version of this DIY Christmas card idea!

A. Materials required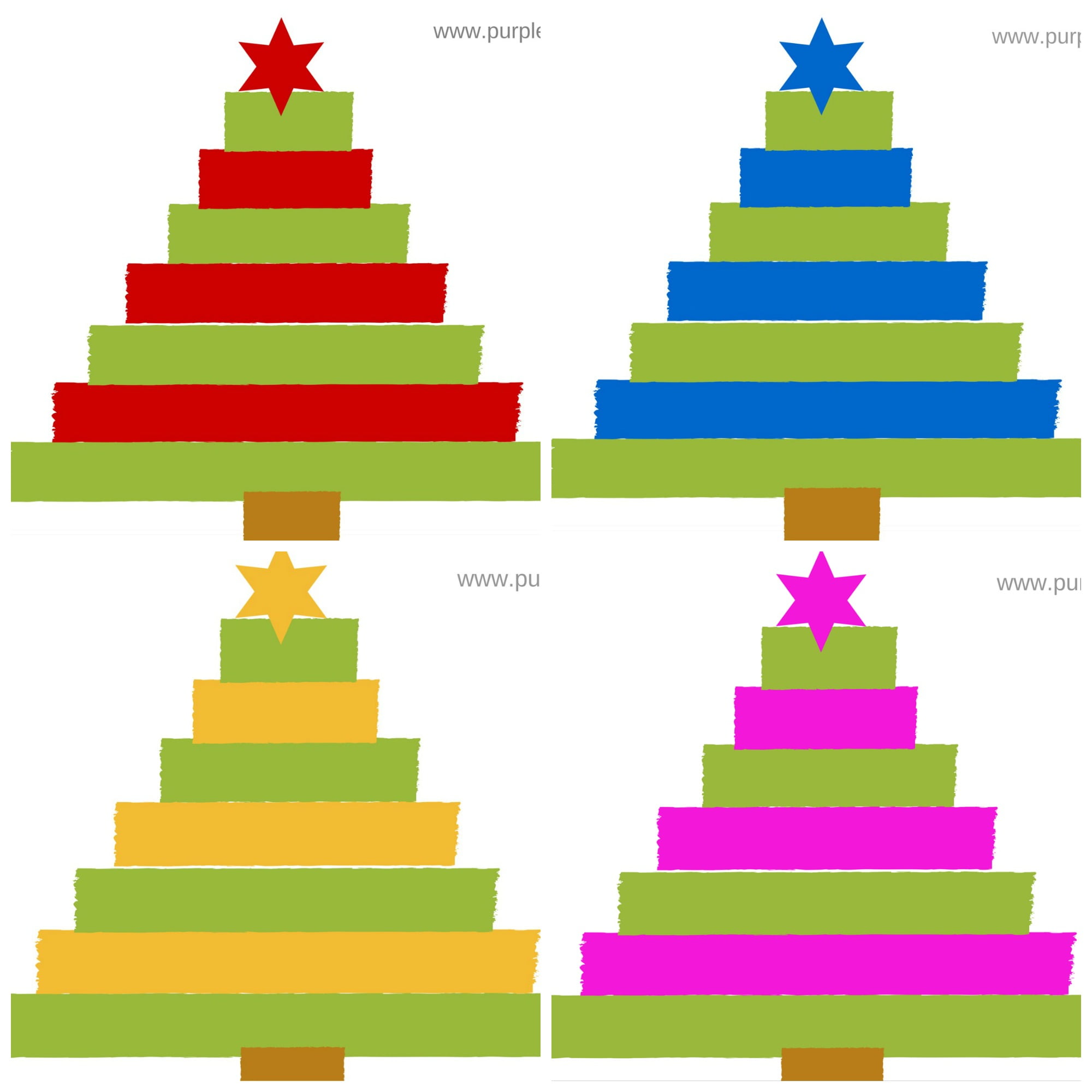 Pattern cards (as seen below)
2. Colored tape
3. Plain white cards
4. Glue
5. Scissors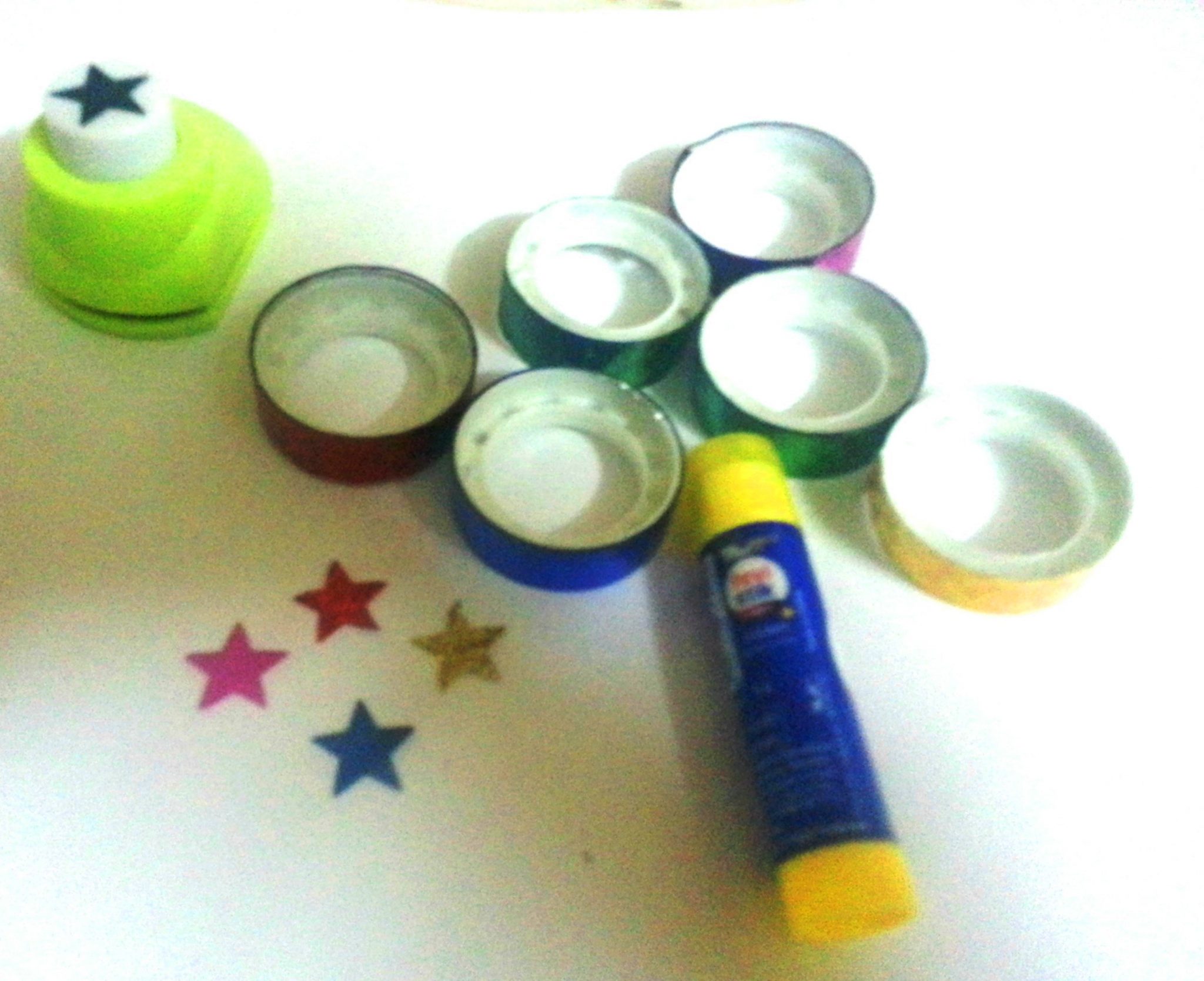 6. Star cutouts (I used a star punch)
B. How to create the Christmas themed, color and pattern

matching

busy bags?
1. Click here to download.
2. Print them on cardstock and laminate them if you want them to last long.
3. Cut along the line to get four cards.
4. Punch or cut out some star shapes in the colors shown on the cards.
5. Put the cards, colored tapes and colored star cutouts, some plain white cards, a glue stick, and a scissor in a ziplock bag. That is it! The busy bag is ready!
C. How to

p

lay?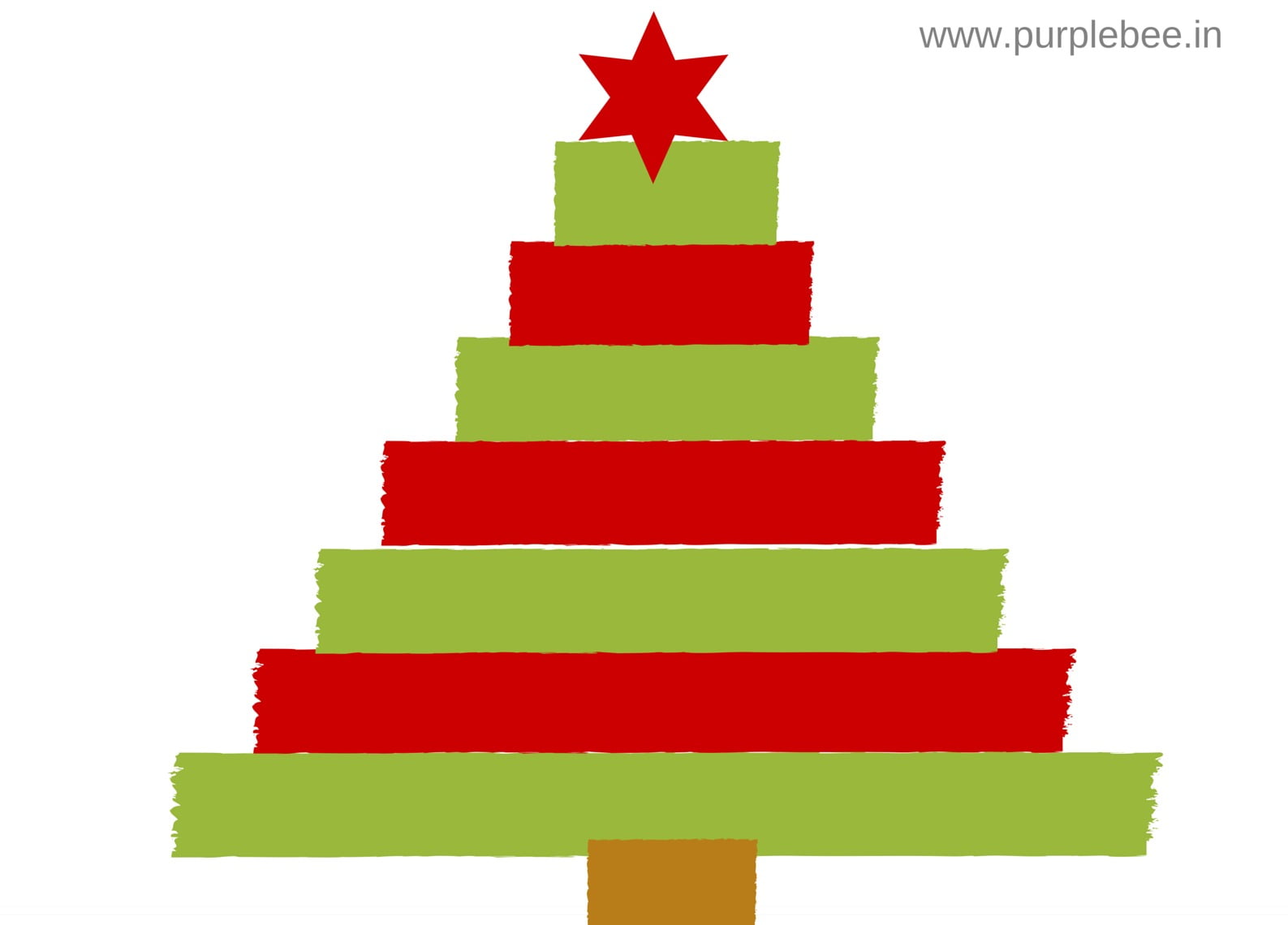 1. Pick a printed card.
2. Using scissors, cut the colored tape and stick it on the plain white card. Follow the pattern shown in the card to create your Christmas Tree.
3. Stick a star on top. You could even use it as a greeting card. Add a Merry Christmas Greeting and send it to your loved ones.
This Christmas card idea is the second from the art and craft series produced in collaboration with Purple Bee, an online store selling hands-on activity kits for children, an initiative by Aarthi Sethuraman. For more craft ideas for kids, you can reach her at [email protected]. You can Follow Purple Bee on Facebook!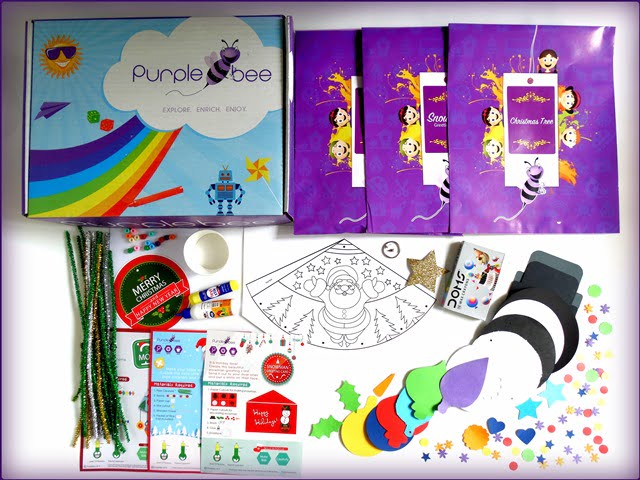 Purple Bee has come up with a special box for Christmas containing 3 wonderful Christmas-themed activities.
Disclaimer: Some items used in this art and craft may be dangerous for kids below a certain age, e.g. use of sharp scissors, etc. It is advised not to leave your child unattended at any of our recommended sessions of art and craft for kids.