From stylish accessories for babies to comfortable kids fashion, snuggly baby winter clothes to pure organic onesies for babies upto 12 months, now online shopping for kids clothes gets SIMPLIFIED! This winter holidays, if you are hunting for creative gift ideas and haven't got much time for the most awaited annual retail therapy, then check out this REALLY cool online store for kids fashion. Today, we bring to you our own version of cute, funky and super awesome Christmas gift ideas. Take a look at our handpicked festive selection from Zeezeezoo that will spread joy and bring smile on your little one's face on Christmas morning!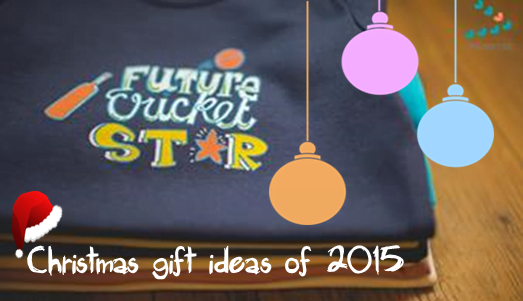 The brand offers a range of baby and kids accessories/clothing items. From a fun collection of baby necessities such as organic bibs, blankets, and burp cloths to wall art and learning tools that are bound to enhance any space with their fun and vibrant prints, perfect for framing, hanging, or gifting. Our personal favorite is their range of funky, uber-cool tees for boys, girls and those really little ones. They are pure organic cotton tee-shirts that have something to say. Fun and comfortable apparel is available for kids up to age. Zeezeezoo also offers an exciting selection of gift sets for all budgets.
Our picks for ideal Christmas gifting:
This Christmas, gift your child something which is environment friendly, stylish and ultra-cool. Take a look at the coolest Christmas gift ideas of 2021 for kids!
1. Papa Kehte Hai bib and burp set
Two of the filmiest necessities for new babies: reversible bibs and soft burping cloths for bollywood lovers come together in this set. Beautifully tied with twill ribbon, this is a great go-to gift. The bibs are designed to allow for two neck size options. Click here for the sizing chart. Priced at Rs. 599/- Isn't it one of the most practical Christmas gift ideas.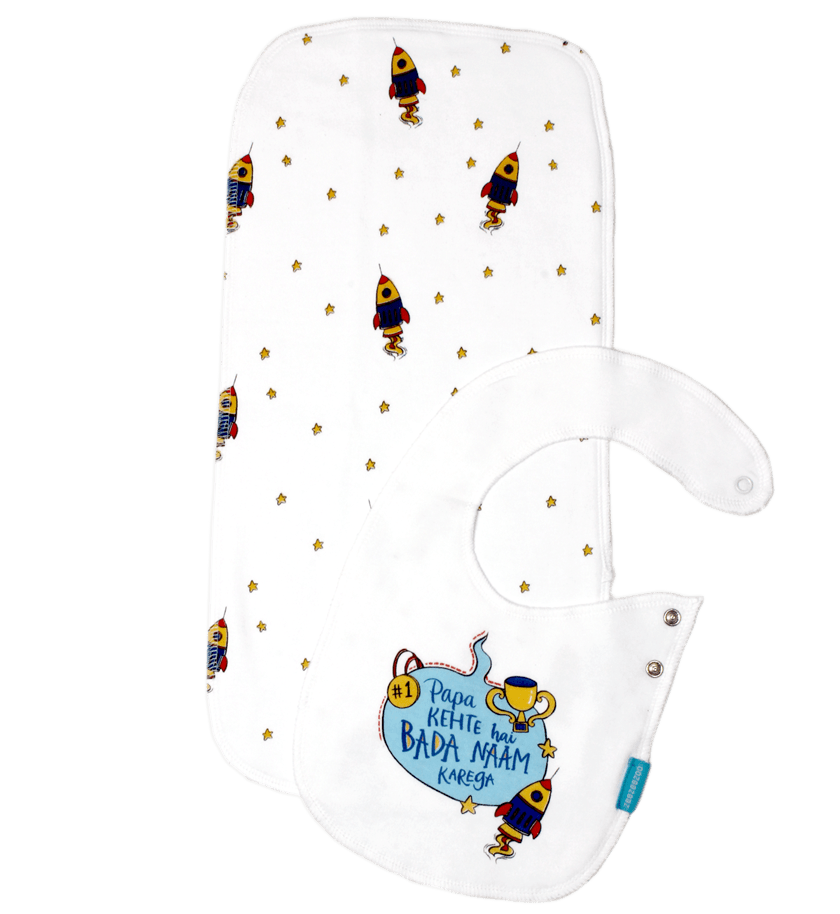 2. Bachna Ae Haseeno wall print
Inspired by the Bollywood number, give your kids room a stylish (and desi) twist with these prints that can be framed and hung on a wall or just about placed anywhere in the room. Each artwork is an A4 size, and has been printed on 300 gsm high quality textured matte paper. Please note: Size may vary slightly based on the print. Priced at Rs. 225/-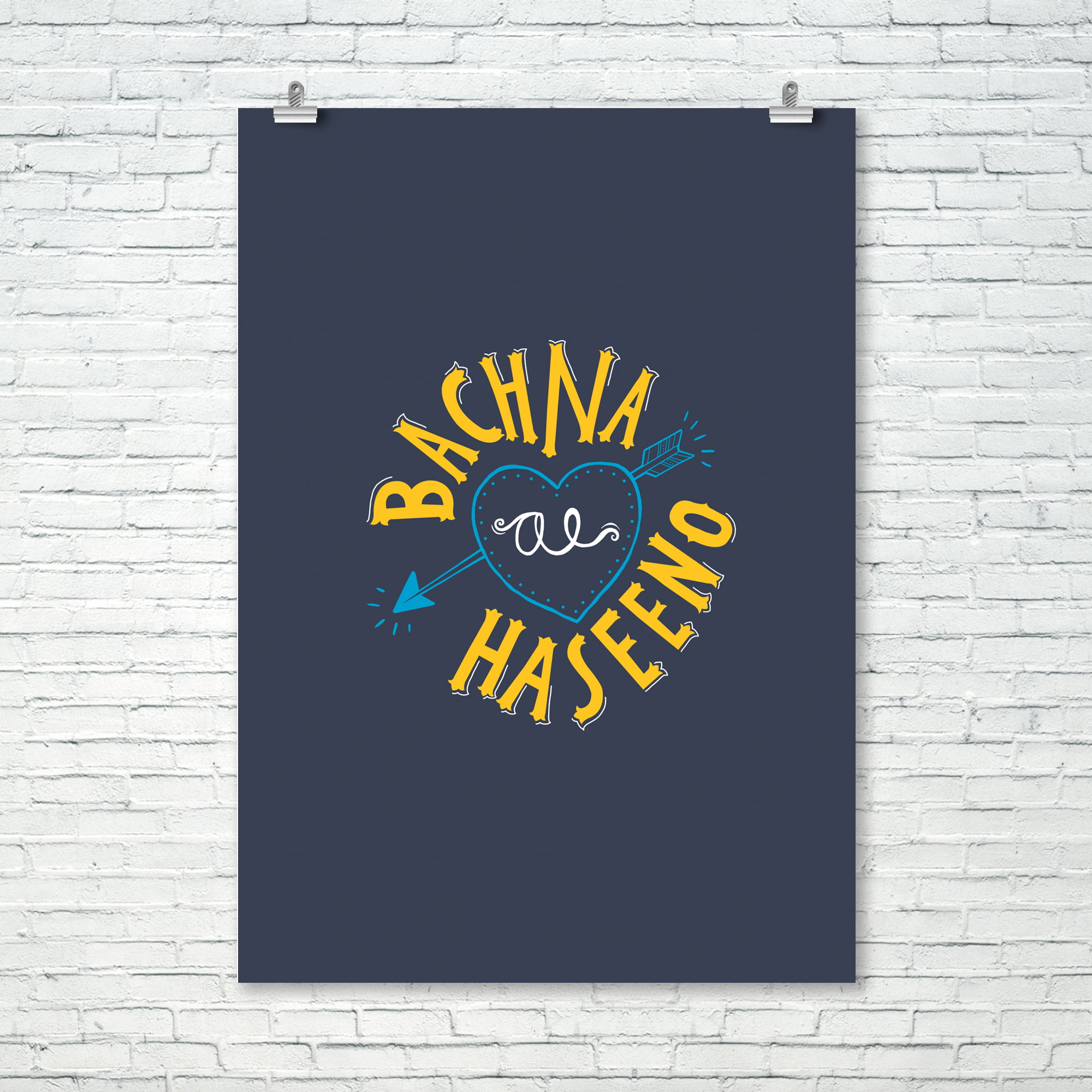 3. Future Cricket Star tee
What Indian parent doesn't have a little tiny hidden hope that their child will become the next Sachin? Hide no more! Until he/she is strong enough to hold a cricket bat, a tee-shirt will do 🙂 The tees have a button closure at the neck, for easy wearing. Priced at Rs. 499/-
4. Haathi Mere Saathi tee
Who doesn't love elephants! This adorable tee-shirt brings to life the old saying Haathi mere Saathi, or Elephant, my friend. Size 1-2 years has a button closure at the neck, for easy wearing. Priced at Rs. 599/-
5. English + Hindi flashcards
If you are raising children as bilingual, this two-set pack is ideal. Zeezeezoo's First Fun Flashcards makes learning the English and Hindi Alphabets an enjoyable and interactive experience for young children. This set of double-sided cards feature colourful hand-drawn illustrations on the front, and an informative back side with upper + lower case letters, and examples of words beginning with each letter. The use of hand-drawn illustrations in vibrant colours is intentional. Many studies have shown the importance of colour in learning. It is a powerful stimulus and enables greater and easier learning and remembering. The cards follow a 3-stage learning process, which is found on the instruction card inside the pack. Priced at Rs. 785/-
Why Zeezeezoo?
Multicultural Influences: The stunning collection truly celebrates beautiful cultures from around the world!
Hand-drawn Designs: Whether you have a little one in your lap or on the way, or are looking for a unique gift, their collection offers hand illustrated and beautifully crafted designs.
Natural Organic Cotton: Socially responsible, comfortable, and pure, their organic Indian cotton is brought to life through rich and light-hearted references from around the world.
You are contributing to a cause: Additionally,

 for all sales from their site, Zeezeezoo donates Rs.100 from each tee (Haathi Mere Saathi range) to WWF India's Elephant Conservation program! The funds collected go

towards restoring and securing forest connectivity, as well as better managing Human-Elephant conflict across WWF-India's elephant landscapes.