Spending sleepless nights, and simultaneously, taking care of your baby, can be quite a delicate yet strenuous task, especially in the winter season and more so if you are a new mom. Having walked that path myself, a few years back, I know, how demanding and challenging it is, but thanks a ton to the baby care tips, which I strictly obeyed, it made my baby's winter quite safe.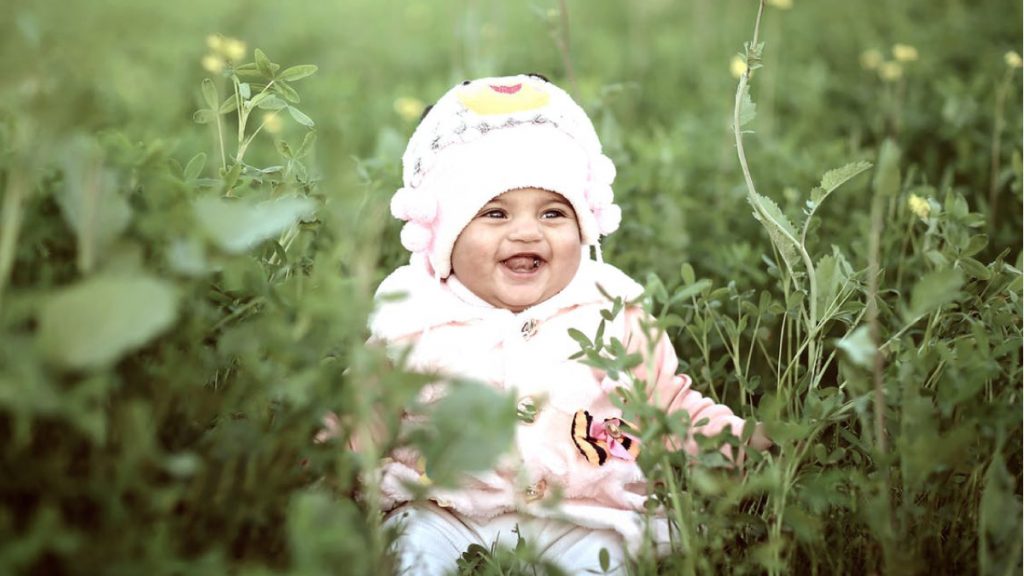 Sharing 8 Critical Baby Care Tips For Your Little One's First Winter:
1. Dress your Baby in Layers
Always dress your baby in layers:-this is the foremost important newborn baby care tips. The rule of thumb is, babies should have one additional layer more than you do. I used to dress up my baby in a snugly fitted thermal vest, then a full sleeves front buttoned flannel shirt, alternatively, you can also use onesies, and a full sleeve cardigan sweater. For bottoms:- diaper and thermal pants, and for hands, feet, and head-mittens, socks and a well-fitted woolen cap, respectively. Swaddle your baby comfortably in a blanket.
Precaution: Excessive layering causes overheating, which leads to SIDS
2. Follow the Vaccination Schedule
This is one of the most vital baby care tips for new moms.
Due to undeveloped immune system, infants are susceptible to diseases, like Influenza, Bronchiolitis, Croup, Rhinovirus and various other respiratory viruses, leading to cough and severe breathing problems, hence it is highly crucial, to give duly dosage of vaccination, at the right time for a healthy future. Stay inside and avoid any trips. Protect your baby from the cold winter winds.
3. Maintain the Correct Room Temperature
Using of room heaters, become mandatory since temperature during winter often plummets, but it also has a side effect, it robs the atmosphere of its moisture, thereby, making it dry. Thus, usage of humidifier along with the heater is a must.
4. Massaging and Moisturizing the Baby
Massaging and moisturizing the baby is an essential baby care tips for new moms. Massage your baby twice daily. It not only strengthens the bones and muscles but is also beneficial for the overall growth and development and also increases immunity. Likewise, moisturizing helps to retain the moisture making it smooth and supple.
5. Comfortable Bed
Babies love to cuddle up and stay warm. The best way to keep them warm during winter is to make a cozy bed. Sleeping bag, blanket, and a quick-dry bed protector to prevent leakage is all you need for a comfortable bed. Dress your baby properly and use a light blanket to cover him. Keep the room temperature optimal. Follow this newborn baby care tips and keep your baby warm during wintertime.
6. BreastFeeding
One of the most valuable baby care tips for new moms. Breastfeeding your baby is a must, especially if your baby is a premature one. Breastmilk is irreplaceable because of its intricate composition. It has all the nutrients properties in just apt proportions. It helps in brain development, fighting diseases, allergies, diarrhea and many more.
7. Maintaining Basic Hygiene
The initial days right after the childbirth is vulnerable for the mother as well as for the child. They can be easily affected by diseases because of their low immunity. Maintaining basic hygiene, therefore, is mandatory, stick to this fundamental newborn baby care tips. Always, wash your hands and sanitize them properly, before handling the baby. If you have any visitors just politely ask them to sanitize their hands first, before, touching the baby. Though it may sound rude, try to keep the contact between your baby and outsiders minimal. Keep changing the diapers at regular intervals. Follow a routine for bathing and basking your baby in the sun. Stay away from infected people. In case, you happen to contact cold wear a breathable mask while breastfeeding your child. Clean your baby's nose of any blockage.
8. Checking Warning Signs
In case your baby's feet, hands, and face have turned red, cold, hard or pale with bluish lips, if he is non-responsive and lethargic then immediately call the doctor. Likewise, if your baby has any of these symptoms like fever, cough and cold, runny nose, wheezing then he needs medical attention. Consequently, if your baby starts sweating and his head and ears are wet then its time to take off one layer. Overheating is equally dangerous. The correct way to detect the body temperature of your baby is to check the stomach(which should be on the cooler side) and the toes which should be slightly warm. Identifying and recognizing the warning signs form an imperative part of the newborn baby care tips regime.
The baby care tips for new moms are quite informative, effective and helpful. Incorporate these baby health tips and have a safe and joyful winter with your little one. This is an experience of a lifetime. Learn and enjoy your journey as a parent. Happy Parenthood.