As a part of the initiative to support Indian and homegrown brands, in The Champa Tree's Vocal for Local series, we speak to Almitra Karnik, Founder of Fhynix. Mastering parental balance could never be THIS easy! Fhynix helps parents as it empowers prioritization and personalization.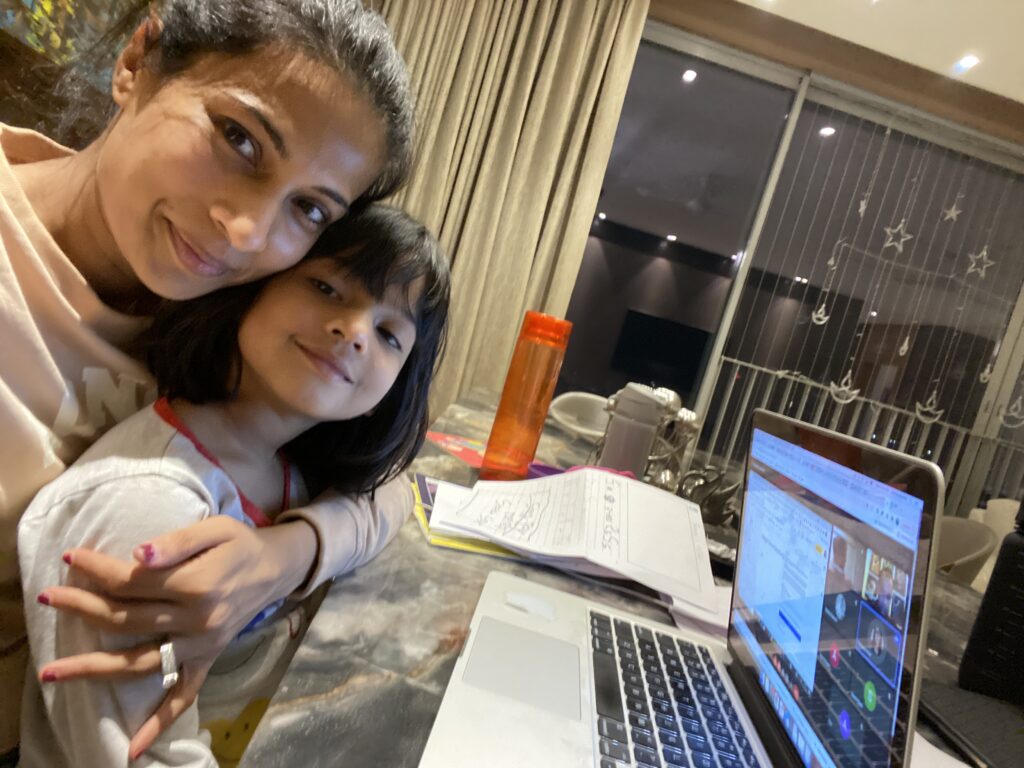 Karnik, the visionary behind Fhynix, boasts over a decade of expertise in product marketing, revenue-focused strategies, SaaS ecosystem, and more. She has navigated the landscapes of big players like Cisco, EMC, as well as startups including Splunk, Twilio, and CleverTap, shining in roles spanning sales, branding, business development, and go-to-market planning.
Having spent 14 years in the US before relocating to India six years ago, Almitra finds excitement in embracing two continents as her home. Following her bachelor's degree in India, she pursued a master's in computer science from the University of Massachusetts, coupled with an MBA. Her professional journey has seen her lead both technology and marketing initiatives at corporate giants like Cisco and dynamic startups like Twilio and CleverTap.
A pivotal moment arrived when Almitra transitioned from a working professional to a dedicated working parent, a role that demanded an intricate balancing act involving children's schedules, work commitments, personal well-being, familial duties, and more. Recognizing the absence of productivity tools tailored for parents, she conceived Fhynix.
The phoenix, symbolizing hope, renewal, and transformation, mirrors the essence of Fhynix's mission. Just as this mythical bird inspires mankind to evolve and strive for better, parents too constantly adapt, growing into their roles with resilience and grace, day by day.
Almitra's journey has been nothing short of incredible, working with brilliant minds and assembling teams to drive unprecedented growth.
Conception of Fhynix
Founded in 2023, Fhynix has garnered an impressive user base of 200+ spanning India, the US, EU, Australia, and Dubai. A user's testimonial sheds light on how Fhynix empowers individuals to maintain control and cultivate a more comprehensive lifestyle amidst the storm of chaos.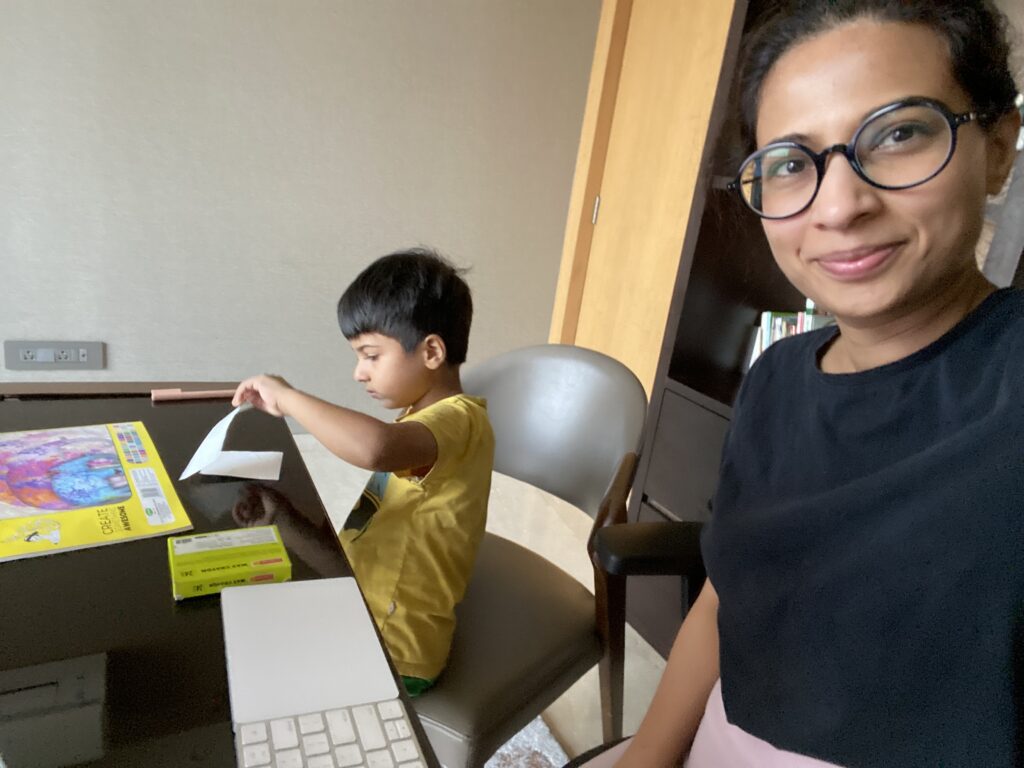 Almitra Karnik, the visionary Founder, articulates the mission succinctly: enhancing the parental quality of life through a blend of productivity, discovery, and community engagement. The American Parenting Association's data echoes the modern challenges of parenting—69% of parents believe the journey is more demanding today than years past. With multifarious responsibilities across self-care, domestic upkeep, childcare, professional commitments, social engagements, and support for aging parents, time is scarce and the strain of juggling these aspects leads to a perpetual sense of stress and overwhelm.
With Fhynix, you can:
Seamlessly organize schedules: From work commitments to kids' activities, Fhynix has you covered.
Boost time management: Receive actionable suggestions to master your daily tasks effectively.
Personalized recommendations: Discover local insights and global trends for activities, products, and more.
Connect with your tribe: Find like-minded parents nearby who share your interests.
Say goodbye to missed school events, PTM meetings, and birthday celebrations. No more feeling overwhelmed trying to juggle it all!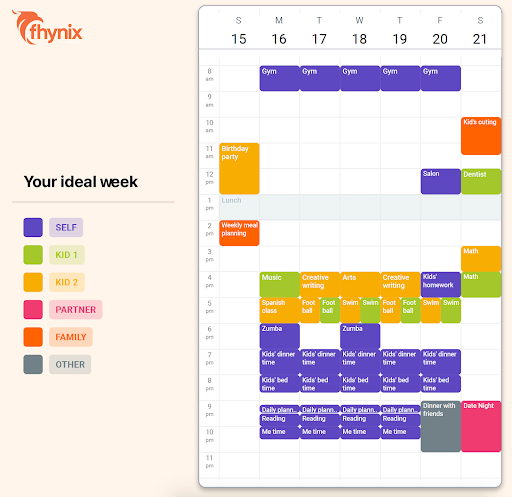 A Week in the life of a Parent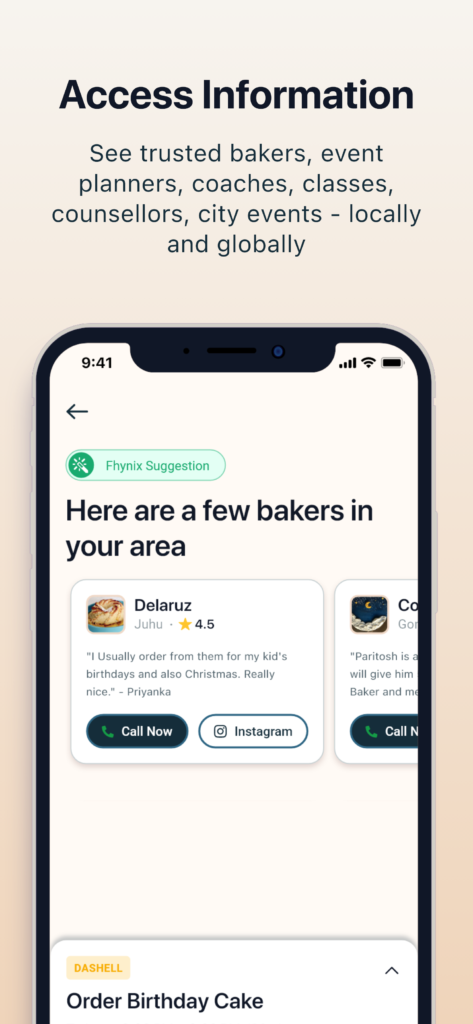 Best bakers suggestions in the city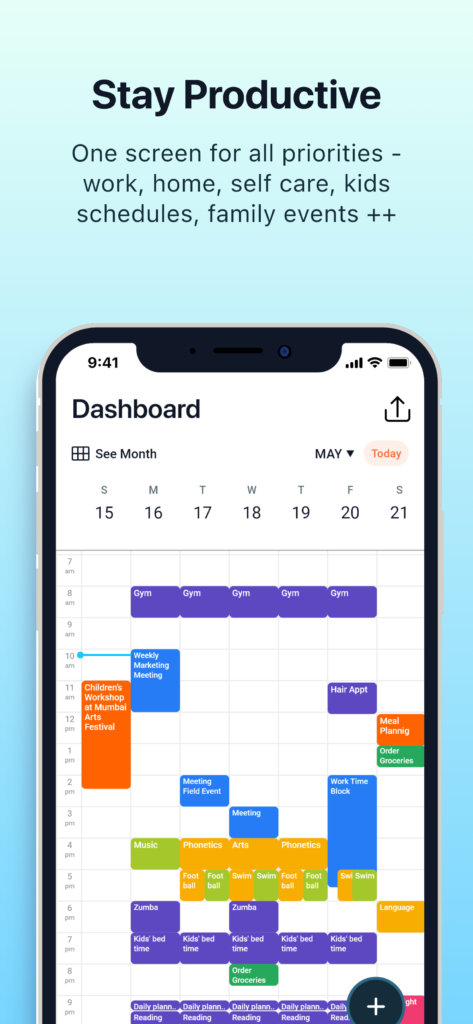 Events happening around the city
What did the pandemic teach me?
The pandemic posed considerable challenges for numerous households, marked by the transition to online classes for children, the simultaneous employment of one or both parents, corporate downsizing, mounting pressure on both affected and retained employees, unexpected medical emergencies, meal organization, the erratic availability of caregivers and daycares, and an array of other stressors. While parents' lives were already influenced, the pandemic intensified these impacts and underscored the topic, rendering it impossible to overlook any longer.
According to Cleo, only 60% of parents return to work after parental leave and this number was heavily impacted after the pandemic. In addition, 65% of fathers feel they can get more involved with parenting if there are better family productivity apps.
One piece of advice I would give to budding local businesses/initiatives
"It's hard to beat a person who never gives up." – Babe Ruth, Baseball Legend. I love this quote as it resonates with this famous line by Naval Ravikant – Startups don't die when they run out of cash, they die when the founders run out of energy. It has been 2 years since we have been working on this and every day is different. When you are working on a problem that you hope will help real people live happier, healthier, and content lives, you just cannot give up!
Fhynix is on an absolute mission to improve the quality of life of parents with organization and information discovery
Fhynix isn't just an app; it's your parenting ally. Designed to align with your values and priorities, Fhynix walks alongside you on your unique parenting journey.