The pandemic has restricted how kids evolve in these years. Being confined to home with the online classes ruling their lives, kids are lacking their active time. With no exercise, no playing outside with friends, the situation might take on toll on their health in the long run. This is where Sportz Village comes to our rescue. It was established in 2003, with the focus on improving the health and fitness of children and getting everyone to experience the magic of kids' fitness classes. Over the past 17 years, they have associated with 7,00,000 children, 16000+ schools and colleges, 200+ academies, and 100+ brands. Today, Saumil Majumdar, the CEO of Sportz Village shares the journey of Active Club towards the health and fitness of kids.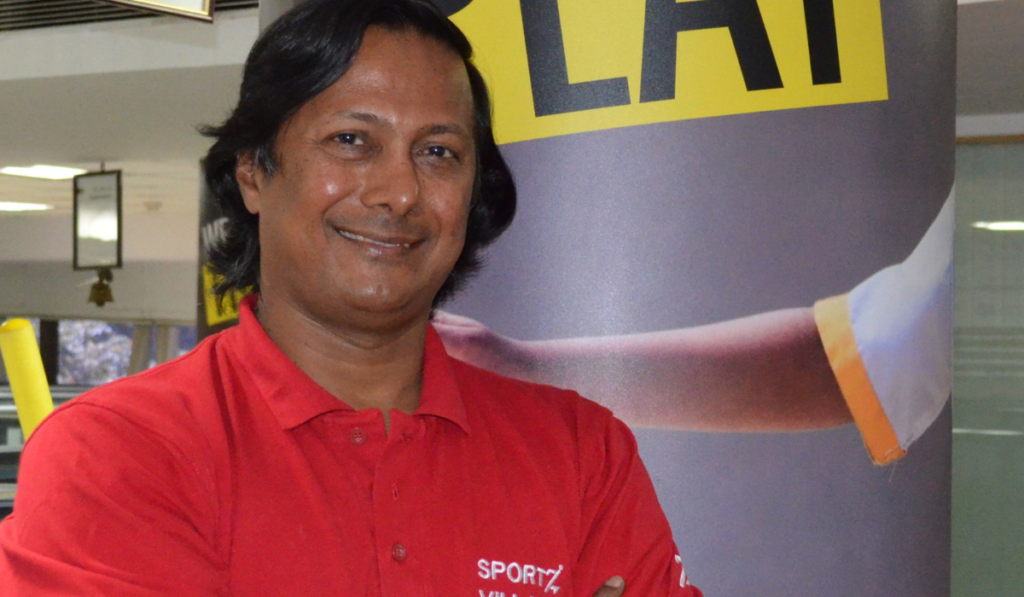 Sportz Village – Kids fitness class for improved health
How has COVID-19 prompted you to change your strategy?
As an organization, our focus has always been on getting children fit and healthy. When COVID-19 forced the shutdowns of schools, we knew that we had to relook at the way we are reaching out to children.
With no physical classes happening during the lockdown, we knew that we had to shift to online education. So that children get to be physically active, fit, and healthy, within the safety of their home through our kids' fitness class. We had to relook into the execution model to meet the online requirement.
Our digital programs ensured that every home becomes a playground for children to enjoy their physical activities and sports with their friends. So, we launched Active Club, an online platform for children to enjoy physical activities from the safety and comfort of their homes.
What have you learned from the pandemic (professional or personal front)?
One of our learnings was that online learning is going to stay for some time to come. There is a market out there for online sports and physical activity sessions. The flexibility and convenience of online learning will only make more parents choose this option for their children to keep them active after school hours.
Online sessions for Yoga, Martial Arts, and certain sports received a good response. They may not replace on-ground sessions, but kids' fitness classes will be part of a child's life.
A little bit about your inspiration behind starting the business/venture?
As our country's economy grew and cities grew bigger, the opportunity for children to play reduced. Open areas and grounds started becoming difficult to access. Play got restricted to small spaces in residential complexes, parking areas of apartments, and indoor play spaces.
At Sportz Village, we primarily wanted to make 'PLAY' a part of every child's life. This is the inspiration for the birth of Sportz Village – to create a fit and healthy generation. Today, we are looking to build the world's largest youth sports platform and to get 100 million people to PLAY and make sports and physical activities a part of their daily life. We want people to experience the magic of sports, for recreation, for competition, for character building, and to keep themselves fit and healthy.
How has COVID-19 affected your business and what do you think lies for your brand in the future?
Like many other organizations in the education space, we also faced challenges during the lockdown over the past 18 months. Pre-Covid our focus was on on-ground sports and physical education programs, which came to a complete halt.
We had to redesign our curriculum so that kids could be taught through digital media. As schools slowly re-open, we got our curriculum and programs updated and redesigned keeping in mind COVID-19 safety protocols. We are also focusing on Phygital programs, a hybrid model of physical and digital sessions for all ages. This will ensure that we will be able to get more children to play.
What's one piece of advice you would give to budding local businesses?
What the pandemic has taught us is that for a business to succeed it is very important to adapt quickly to changing market scenarios and conditions. While a lot of businesses have suffered during the pandemic, a few have thrived. Those that have thrived have done so because they reacted to the new normal quickly and changed their business models so that they continued to provide value to their customers.
Any additional tip/information for our readers?
PLAY should be a part of everyone's life. Age is never a barrier to start something new. Physical activities not only keep you fit and healthy but also helps people to connect. Recreational sports and physical activities can be a great option for family bonding and fun time.
Online kids' fitness class is a topic that would never have come to our mind. But Sportz Village envision this revolutionary idea and executed it with utmost professionalism. Isn't that what we mean by the term innovation? Do you have a business that is innovative, eco-friendly, or contributing to the betterment of society? If so, reach out to become a part of our Vocal for Local initiative.