One of the most important milestones is when a child can begin moving from one place to another on his own. I can never forget the time my son first sat up on the bed, unaided, or stood up, in a wobbly attempt to take his first step to me. That is when I knew my little explorer was all set to take on the world – one step at a time. I had started looking for the best baby stroller buying guide!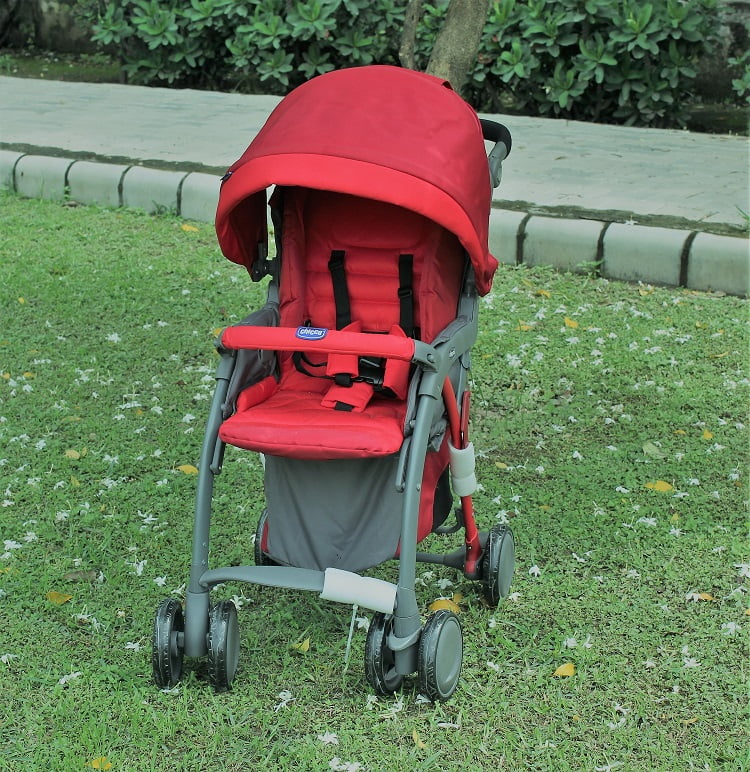 It was also the time I realized that no longer can I restrict him to my arms. Considering his first word, at eight months, was "CAR", I also knew he would need wheels of his own. And so, came his first-ever 'vehicle' that he used for a good four years – his stroller.
And thanks to the stroller, I got a whole new life. Because my movements were not restricted anymore! I could even go shopping with my little explorer, comfortable in his sturdy stroller, in tow.
Thanks to the stroller, my life, and some sort of a routine. We are back on track – a walk in the park, chores around the house, my yoga sessions – I could do it all again! My baby loved his time in the park – sitting in his stroller – taking in the sights and sounds.
Since a stroller is a vital thing to have with a baby or young child, it is important to choose it really carefully. The three key aspects to consider are safety, convenience, and comfort.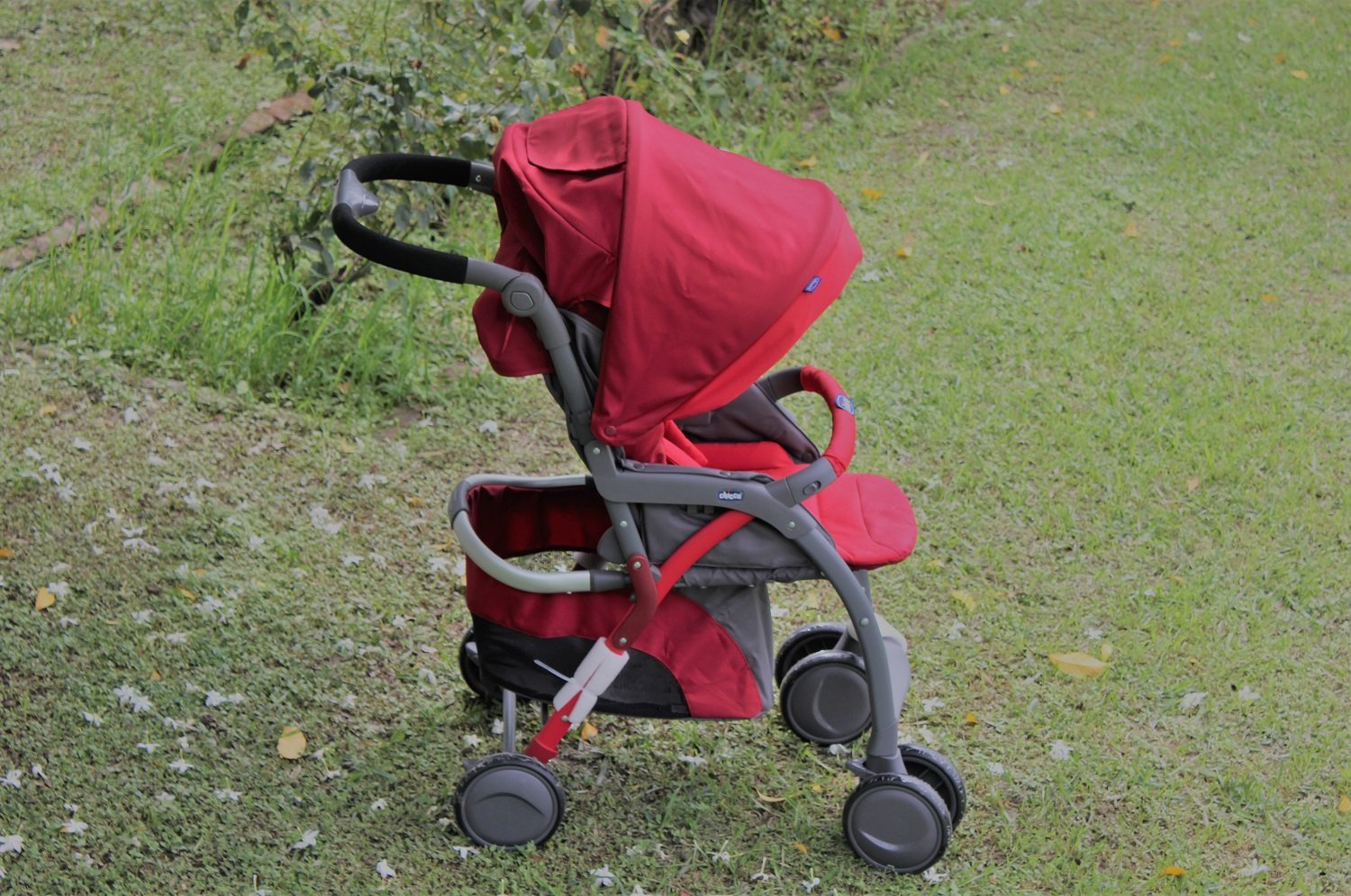 Pram versus stroller:
There are various products with wheels that can be used to 'hold' babies on the go. But you need to select one that suits your needs.
Choose well:
Choosing an appropriate stroller can ensure that you and your baby can have a great time together.
After they are a year old, they can sit up (sometimes with support) and this is when strollers with reclining seats or bassinets are best. These also work when they grow a little old and you are walking quite a lot.
My basic suggestion (from personal experience) would be to buy a stroller that grows with baby. This means one where the baby can ride lying down and can be folded to convert it into a seat so the baby can sit upright as he grows. You should go to a store to do test runs. Nowadays there are strollers such as those in the Chicco range which can be used right from day 1 till 4-6 years age.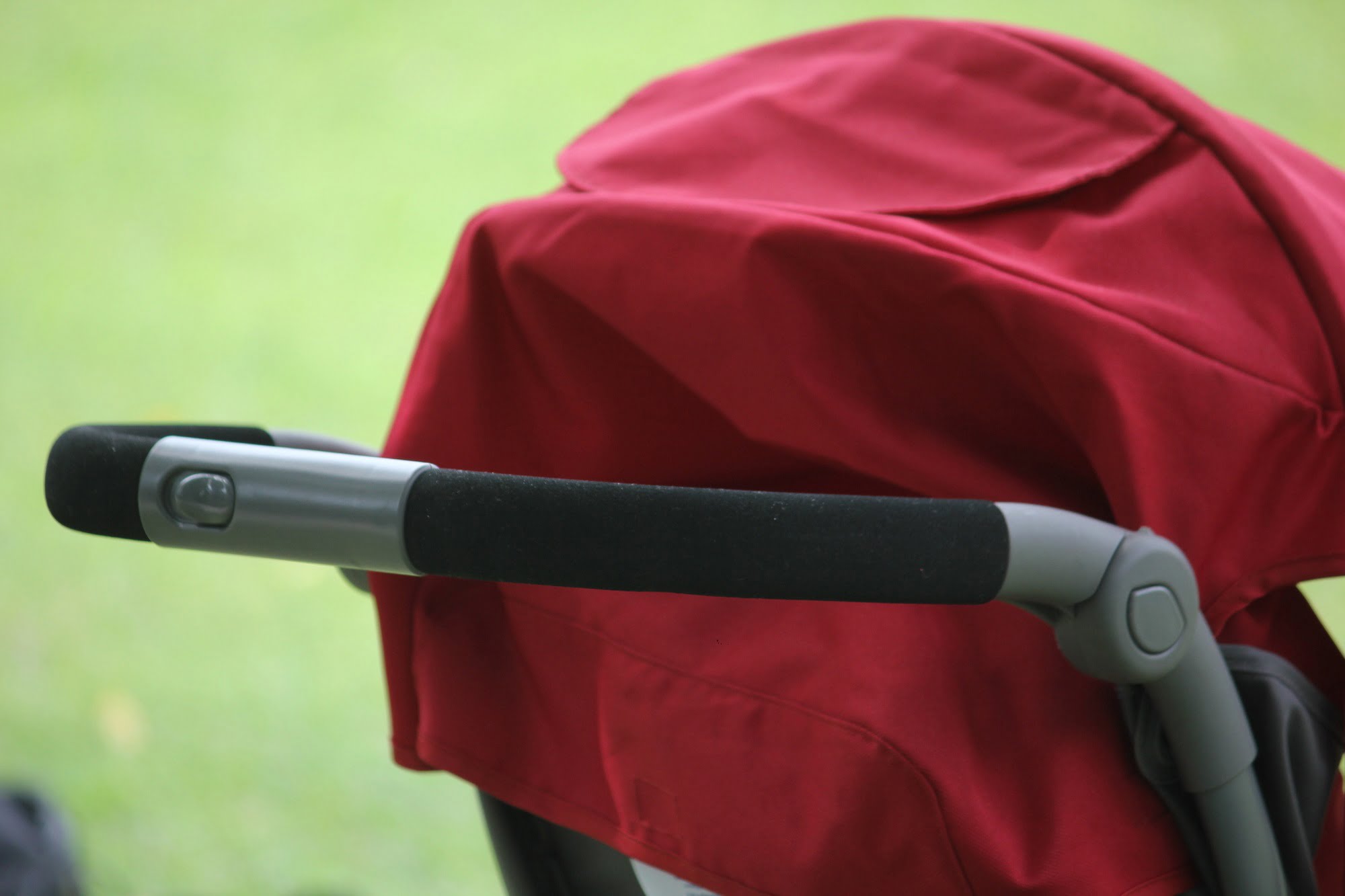 The ideal stroller – Baby stroller buying guide:
Here are some parameters that you should keep in mind when choosing the perfect set of wheels for your little one:
1. Sturdiness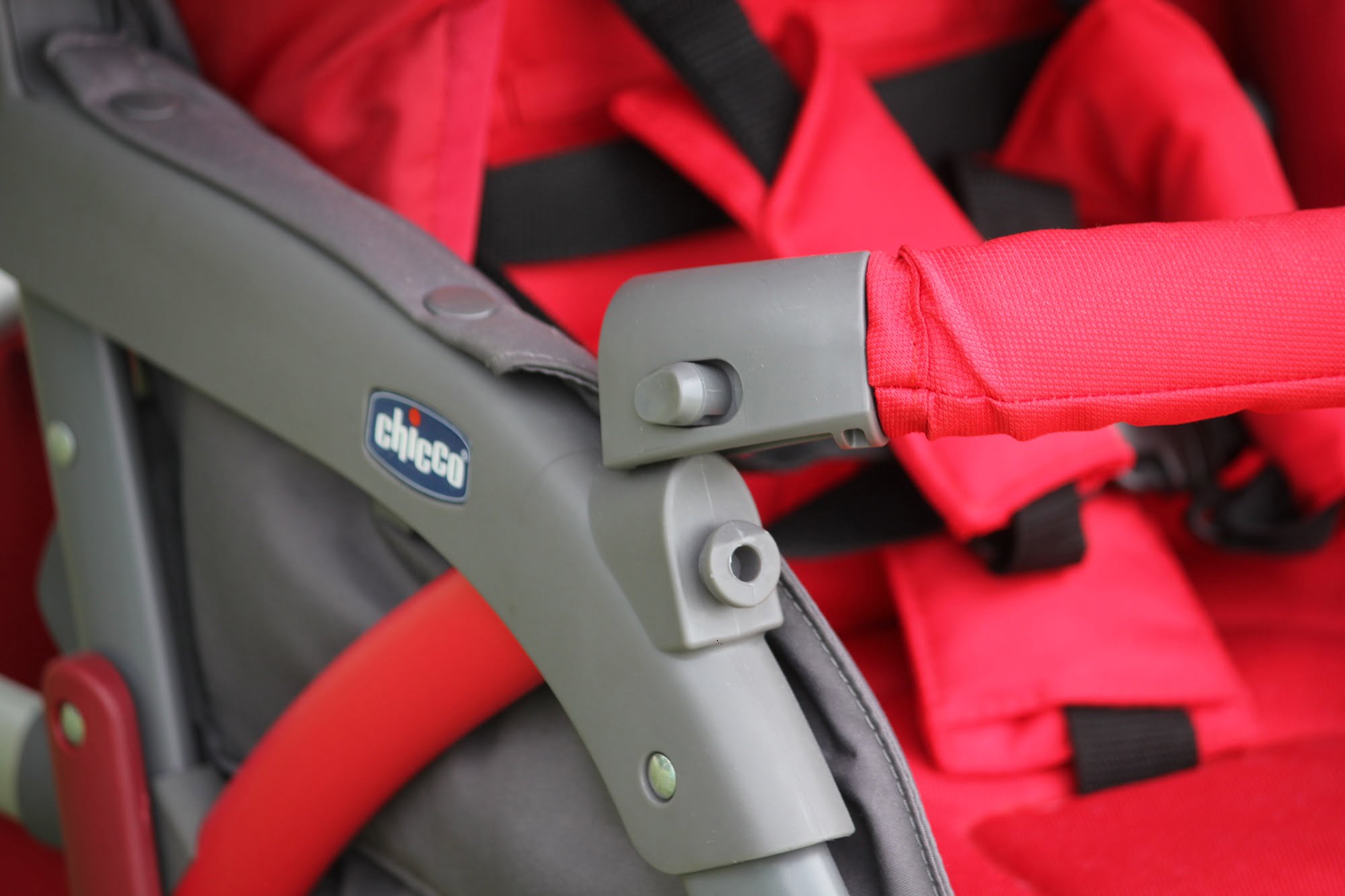 This hardly needs to be explained. If you plan to take your child on the move with you, you'll need a stroller that's sturdy but easy to maneuver over curbs, in and out of shops and markets. The frame should be light and manageable for you to handle, yet strong enough for you to trust that it will hold the weight of your child. There are plenty of light-weight yet sturdy-framed carriers available in the market to handle the combined weight of the baby and the contents of the storage basket. Chicco strollers are light-weight, with tremendous ease of operation, and also sturdy.
2. Safety
Safety is paramount for something that holds your bundle of joy! A reliable safety harness system is a must. The safest system is a 5-point harness that wraps around the waist, between the legs, and comes down over the shoulders. Check for a buckle that's easy to unhook, but secure for the child. A safety harness helps secure babies in the stroller seat, even as they try to turn to their sides and peek out at the world. While the harness should be easy to unhook, it should also be comfortable and secure for the child.
Some harnesses come with extra padding for added comfort. My favorite is Chicco's Simplicity Stroller with its ergonomic design and super-soft padded harnesses that don't have any jagged edges. It also has lockable front swivel wheels – again something you must ensure so that if you take your hands off the handle, you can lock the wheels and be sure that your baby won't roll away.
Most importantly, the frame of a stroller must firmly lock into position, with a mechanism that's easy to use; to keep it from collapsing accidentally while carrying a child. Check the frame for sharp edges or protrusions; small fingers and toes can get caught between metal parts or pinched by uncovered springs.
Once your child is old enough, it's nice to have a removable safety bar on the front of the stroller swing open and shut so he can climb in by himself.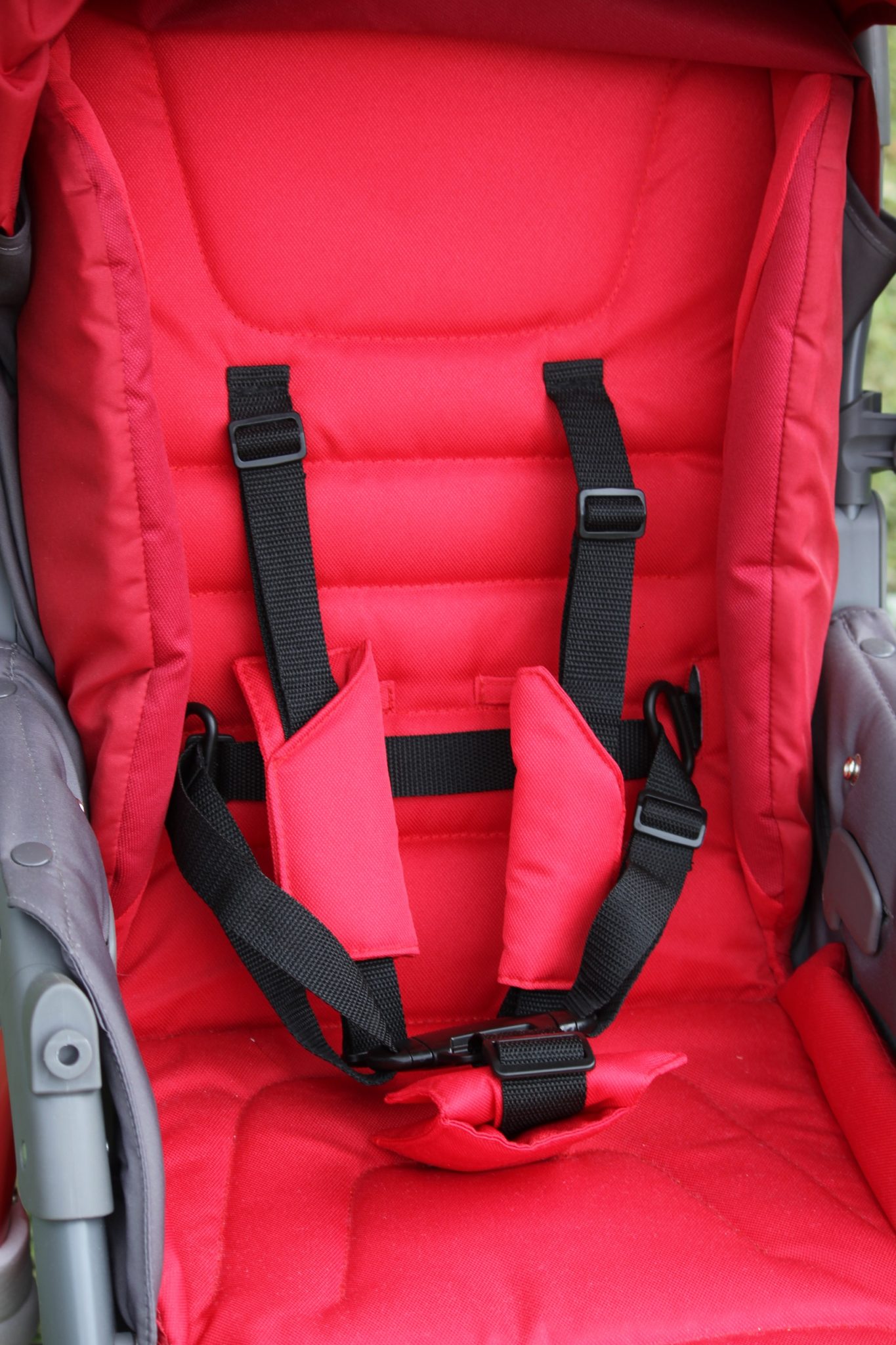 3. Comfort and convenience
It's inconvenient to push a stroller with low handles that make you stoop. Look for handles that fit your height and your gait. Handles should be at the pusher's waist level or slightly below. Most strollers are built for the average-size woman. You may want a stroller with adjustable handles or one with higher handles. An adjustable shade or canopy will protect your child from the sun, rain, and wind. If there is no safety bar in the stroller, there's probably a snack tray, and those are very functional. Also check for soft, breathable fabric seat like Chicco Cortina Cx stroller.
4. Handling
Can you fold the stroller easily? With one hand? The lighter the stroller, the easier it is to push, travel with, pack in the car, carry upstairs, etc. It is a myth that if a stroller is lightweight, it won't be safe. Take, for example, OHlalà by Chicco – it weighs only 3.8 kgs! I wish they had this when I was struggling with my mammoth contraption!
You should be able to push a stroller in a straight line and turn it with one hand. Having wheels that can swivel in the front and rear will make a stroller easier to turn. Always test-push a stroller. Can it turn corners? Maneuver through tight spaces? Imagine baby just tossed his toy cup on the sidewalk and you must spin around 180 degrees. Does the stroller shift easily? Test before you buy and choose one that's easy. Are the brakes easy to operate, even with open-toed shoes? The wheels should lock as soon as you engage the brake. Also consider whether you want brakes that lock both back wheels at once, or do so individually.
Also, the storage of the stroller is a point to consider. You will need to fold them to get them into the car, if not into the house. If you must wrestle the stroller to the floor, the purpose is lost. If the stroller doesn't lock in its folded position, but instead springs back open easily, chuck that too! Stroller should also be convenient to push around once folded.
5. Practical features – best baby strollers have this!
Ask any multitasking mommy and she will tell you that a stroller is not just for strolling. It comes in handy when running errands or visiting friends with an evening's worth of supplies. A basket under the seat is important. Less important, but certainly functional, are cup holders and spaces on the handlebar to place a pacifier or a beaker of water and what have you. Where will you put the diaper bag and groceries? Additional storage space at the bottom makes a stroller an ideal shopping companion while giving your child a safe, comfortable ride. You can keep water for yourself, pacifiers for baby, and other things in easy reach.
Wherever your baby goes, messes are sure to follow. Look for stain proof against drool fabric, a removable seat cushion for easy washing.
Subscribe to Blog via Email