by Manali Desai
Are smartphones and tablets ruining our mealtimes? Are these gizmos and gadgets killing our precious family moments? Let's find out!
I would like to start by sharing this famous quote…

I fear the day when the technology overlaps with our humanity. The world will only have a generation of idiots. These were wise words spoken ages ago by none other than the Father of Science, Albert Einstein.
And how can we prove his words wrong, right?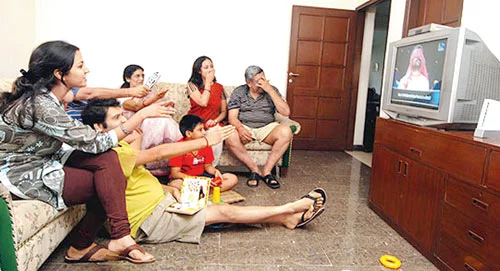 I, too, am charged as guilty for being part of the tech slaved world! We hear about shocking accidents, we see people around us (or not actually, because we're busy looking down into our phones, browsing through the social media applications) looking at various memes (on smartphones and gadgets, ironically), and all this because we are enslaved to our technology and cursed by the negative impact of social media. I remember a time when watching TV used to be a family activity, and everyone was forced to watch that one serial our senior-most person in the family liked or chose to watch. Nobody could argue with the grandfather. Though we may not have liked what he watched, but watching TV was always something the family bonded over. Cut to today's family where each room has it's own TV, so if your child doesn't like what you are watching, he/she will just go to their room and watch what they like. Is this independence? Or just loss of family time and human interaction? And what about family relationships?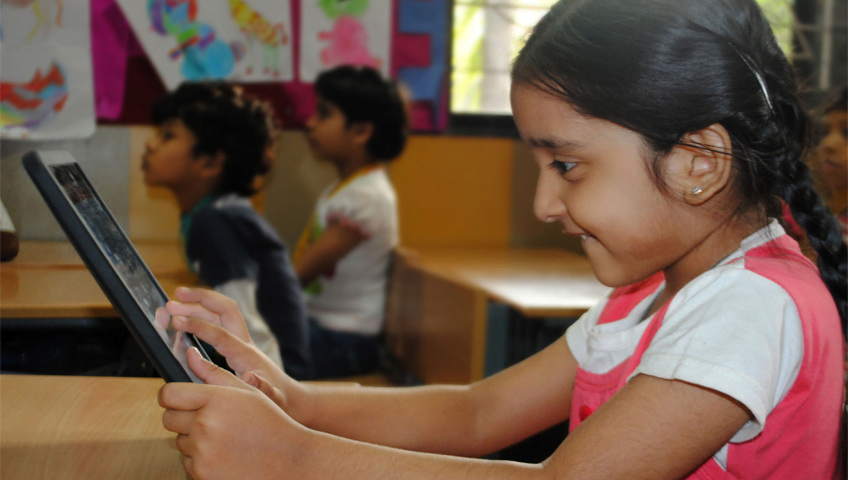 A healthy relationship between family members can only exist if they actually talk to each other. Agreed that we need to change with the changing times but we should evaluate the impact of technology on our lives. I don't remember ever asking for an iPad or cellphone as a gift. Leave that aside, even if that doesn't happen, the schools these days provide tabs instead of notebooks and textbooks as study guides. How will you avoid that? How to have a good relationship free from the shackles of these gadgets? Simple! Get rid of them or avoid them during family activities like lunch, dinner, TV, play time, story telling and so on. Frankly this would be the only way to answer the burning question of "how to save your relationship". But what makes this a good relationship?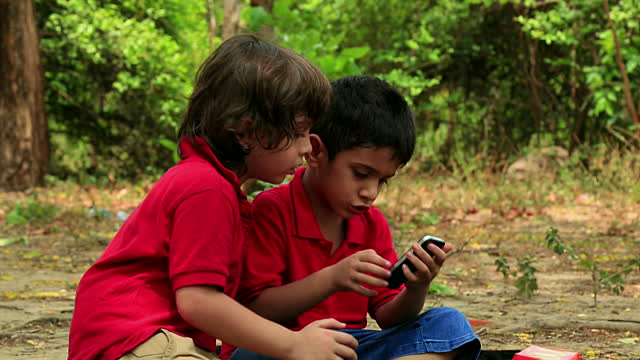 Well, if in a day, say you're able to spend more time with your family than with your gadget, you're there! Check out the below graph which shows a research undertaken by The Washington Post on parents interaction with their kids in hours per week.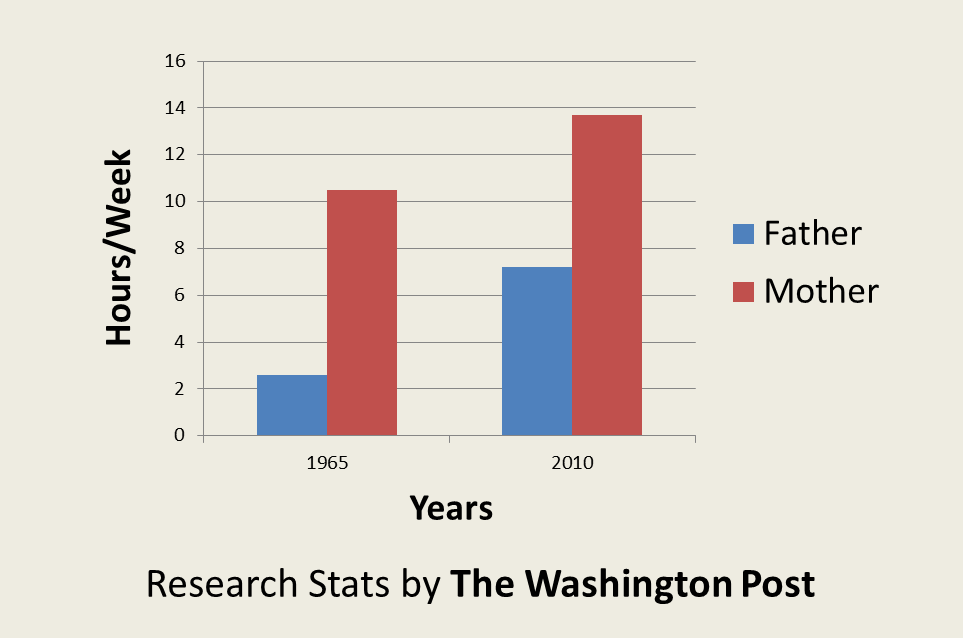 Although there is a rise in time spent but, is this quantity equating to quality time? Apparently not. May be then we should pick a time when the children are most likely to be active. Interestingly, there is a solution to this problem. A work at home mom shared her experience in an article on the Forbes, an American magazine saying that her children prefer to play outdoor during the afternoon time. So this could be a good time to play along with them and bond. Another way could be having the meals together as a family, including the breakfast, lunch and dinner. If not all, then at least the dinners should be together so that everyone gets to share their day's experiences.
We were happy playing house with our cousins and friends. Didn't that warm your heart? Did it not make you want to join them too? When was the last time you saw that or felt this way about children?
Apart from kids on phones, even adults for that matter, we are so busy being in touch virtually that we have forgotten talking to humans actually sitting next to us.
Agreed that these smartphones, gizmos and gadgets have made our lives easier, but in a way they have handicapped us too. Not only at a physical level but even at a social level. We rely on these gizmos and gadgets to maintain our relations too. Is the gadget going to take care of your child? Will it be able to answer all his/her questions? (it may, but it could very well be misleading and unreliable).
The story telling time, play time, watching TV and everything has gone out the window and will soon vanish entirely from our families.
According to a report in the UK Mirror, parents are only spending 34 minutes on an average per day with their children. But this is due to work pressures. Now imagine, even in that time, if your child is busy playing with the iPad and your eyes are constantly averting to your laptop or phone, will that be fair to your child? or you for that matter? Of course a child will love the gadget more if he/she spends more time with it than with any member of the family. Give it a thought!
Yes, we have come to the point where the gadgets are controlling us and not the other way around. 
Family time is supposed to be;
1. Time to build a strong bond
2. Time to share our joys and sorrows
3. Time to create a lifetime worth of memories
When was the last time you made a memory with your family members? Don't remember? Maybe you should ask that smartphone of yours.
About Manali Desai in her own words: A preserver of my thoughts and a nurturer of self-happiness, I am Manali, a believer in all's well that ends well. Just waiting for mine to hit me sooner. A writer by profession as well as passion, I've hopped from being a PR to a teacher. I want to share my experiences of it all, be it of the corporate world or the academics, but mainly of the joys of teacher-hood. I swing between moods based on my hunger pangs. I follow my heart, make my own rules and tend to put my heart into the whatever task is at hand.