Sometimes it all changes suddenly. The pandemic will be marked in our memories for the rest of our lives, I am convinced. So, dear son, instead of getting scared, I'd rather request for you to be strong, alone, but strong! I'd say you look at the positive side of the coronavirus. A mother of 58 writes a heartwarming letter to her son who is not in the same city as her. Give 'During COVID-19 Lockdown – A Letter To My Son' a gentle read.
My dear Sonnu,
How are you doing? I know these are difficult times with the fear of coronavirus hanging on everyone's mind. During COVID-19 lockdown, you are on your own in a distant land studying for your final semester and at the same time searching for a job. As a mother, it is but natural to me that I worry about your safety from the virus. But I am also confident that you are aware of all the facts related to the coronavirus and the preventive measures you have to take.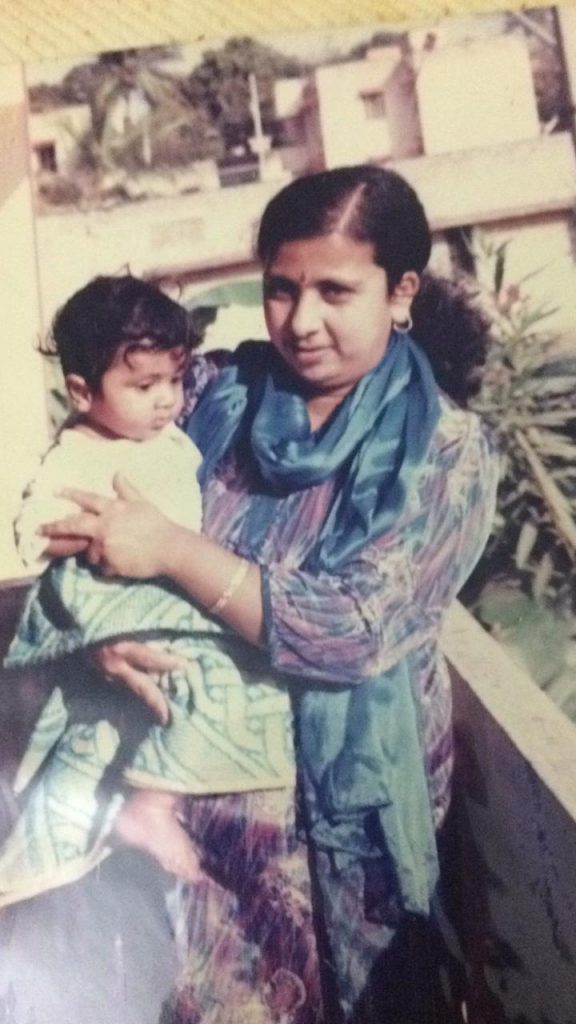 Ways to relax. I wonder how you will relax cooped up in your apartment with no company during COVID-19 lockdown. You are such a sportsperson, never missing a game of football on the weekends and your daily gym workout that has to be put on a hold. Remember once you had attended a yoga camp when you were in school and how much enthusiasm you have shown. Now you can compensate for your gym workout with yoga. You can do yoga within your apartment. In addition to physical activity, yoga will help you to concentrate and that will help you in your preparation for the semester exam.
Ways to engage mentally. Son, you are also a very social person who is always surrounded by friends and love attending parties. With COVID-19 lockdown, instead of physical presence, you can interact with your friends on social media. It may not be the same but it's okay in the present times. Your mobile and laptop come handy to share your thoughts with the very same friends or engage in a creative activity.
Steer clear of internet addiction: When you get bored with social media, there are always books to give company to you. Just remember that you were an avid reader in your childhood. You can reactivate your reading habit and pass your free time without stirring out of the room. You can order some of the bestsellers online. When you are socially isolated, playing online games can also give you fun and relaxation. But then you have to take care and see to it that playing online games doesn't become an addiction to you.
Opportunity to test your culinary skills. Every difficult situation gives us an opportunity to bring out our talents or learn something new. Given the situation, during this COVID-19 lockdown which I feel will extend (for sure), you will not be able to go out to cafes or eating joints. Ordering food from outside can have its own health hazards. The best option is to cook your own food which can be healthy, tasty and fulfilling. I can send you some simple recipes and you can also try out interesting recipes from the net. Your culinary skills will help you survive in any part of the world.
Communication with the family. In addition to your parents and friends, communicate with your grandparents, uncles, aunts, and cousins whenever you feel lonely. They will be delighted if you call them once in a while and tell them how you are doing. Also, you get to know what is happening in their lives. This will keep you in touch with your family and sometimes these interactions are great life lessons. Once the situation becomes normal and you start working, you may be too busy for such interactions.
Ability to pass through these testing times. So dear son, instead of getting scared and depressed because of the COVID-19, look at the positive side of the coronavirus. It is giving you a great opportunity to explore your hidden talents, focus on your academics and renewing your relationship with the family. In addition to this be on the safe side taking all the precautions. I am very certain that you will come out of these testing times unscathed and achieve your dreams.
Love, Ma
This letter was sent by C. Radhika via Indian post (date: 20th March 2020). Her son reads this letter every single day. He says it gives him strength and hope to carry on amidst all the chaos.
If you find this letter worth-sharing, please do so without hesitation. Share with your children and loved ones.
by C Radhika