A bride wants to feel loved, accepted, and appreciated by her new family! But, often she is judged and most often- turned down. Here's a letter to moms with married sons, from a daughter-in-law who is tired of criticism, of cutting remarks, of never feeling good enough.
Dear Mothers of married sons,
When your son gets married, why do you feel you lose a son?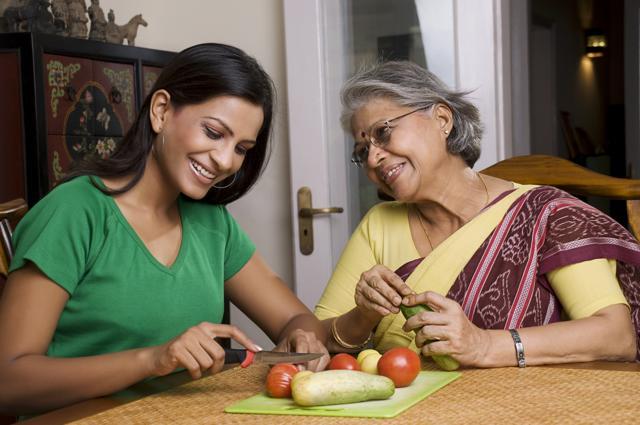 Your daughter-in-law has to spend her life with your son
When a bride enters a new house, many times the relationship with her MIL (mother-in-law) takes over the focus away from her relationship with her husband, which actually should be the priority. After all, she married your son, not you. She has to spend her life with your son, her equation with him should be more important than anybody else in the house. As a mother, you can add to build up the relationship, become a pillar of support, guide her, and motivate her. She left her past-life, her parents, her siblings, friends, and everything else behind. Yes! She has left it all behind. Some parts of it she may be carrying along, but those are in bits and pieces! She is in an unfamiliar zone. What she needs the most at this time is some encouragement, love, and support.
Go down the memory lane, please, Ma?
Can you recall your days as a new bride in a new house? Can you remember how you felt when every step that you took was analyzed? Can you go down the memory lane and see yourself in the same shoes, when you desperately wanted your MIL to like you, acknowledge you, compliment and encourage you? If you were lucky enough to have an understanding MIL, then become one for your DIL (daughter-in-law). And if you weren't, then treat your DIL the same way that you wished your MIL would have treated you.
Your son belongs to you, and so you have the ability to build them up or cause friction
You truly love your son and want him to have the best of life, then treat his better half with respect. Your son will always belong to you. And if you really want him to always belong to you, then treating his wife well will bring him closer and will increase his love and respect for you. If it is a love marriage, then don't think your son has replaced your love with another woman. You will always remain his mother. If you will keep your place as an elder and a mother in the house, you will be loved more for it.
You have a lot more experience, but your daughter-in-law is probably trying her very hardest
Your behavior and treatment towards your DIL will have a huge impact on the relationship between your son and DIL. Don't become the cause of friction between both of them. Instead, you can be an elder who can guide them in becoming more close to each other if it is an arranged marriage. If you can strike a good friendship with your son's wife, you will be doing him a very big favor, as this is what he wants, and will prefer not getting sandwiched between the two of you.
Encourage her, compliment her, tell her – she's doing a fab job
As any woman, rest assured your DIL is trying her best in her own way to take care of her house, support her husband, raising children. It might not be similar to the way you have been doing, but it is not the wrong way either. Give her, her space, and let her build her world on her own. Be there as support. Let the relationship be such then she can freely come and seek advice from you, share her struggles, and learn from your experience. And for God's sake, don't start with 'this is how we used to be as DILs', or 'this used to happen like this in our time'. Let go of your cutting remarks. Embrace her with love and you will surely have a daughter, a friend, and a confidante for a lifetime.
There are two sides to every story, and I know that you want the best for your son, but please, give me some grace and respect! I'll love you for it, and it would mean a lot to him too. After all, he picked me because he loves me, and he wants you to love me too.