There is nothing more that I look forward to in the horrid winter months than Lohri! For me, the day is a harbinger of the good news that the cold days are around only for a short while. To prepare for the day, I have a few healthy recipes for kids to enjoy the Lohri celebration.
What is a Lohri celebration?
Lohri celebration is a harvest festival dedicated to the Sun. After this day the days start getting longer and the nights start getting shorter. It is believed that on this day the Sun starts its northward journey (Uttarayan), marking the end of Winter and the beginning of new Spring and harvest season. Hence, Lohri or Pongal or Makar Sankranti is a festival that is celebrated all over India in myriad ways. There are several activities to do on a Lohri day.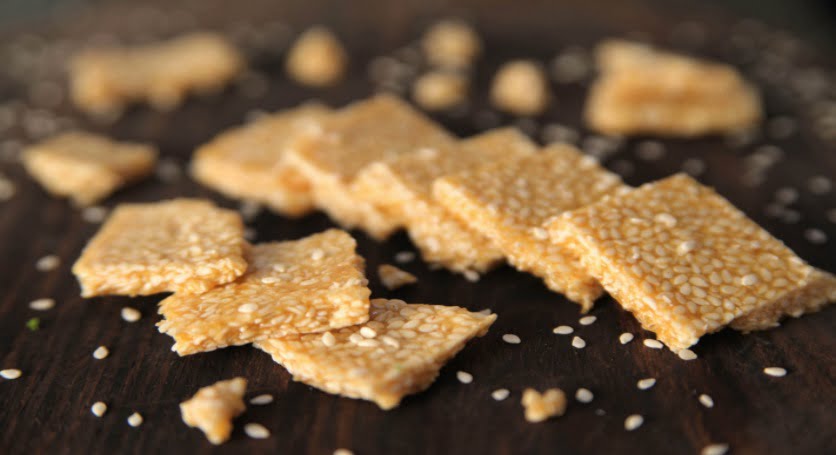 Nonetheless, the one thing that remains constant is the fervor over cooking sweets that are not only delicious but also very nutritious. Sugarcane, jaggery, sesame, peanuts are the common ingredients one will find in any Lohri celebration-specific healthy recipes for kids.
Lohri special healthy recipes for kids
Try these healthy recipes for kids and make this Lohri celebration special for you and your family.
1. Apple Jalebi
Servings = 12
Time = 15 mins
Difficulty Level = easy
Ingredients:
A. For Jalebis:
2 Medium-soft apples, cored and sliced into 1/2cm-thick circular slices

1 cup all-purpose flour

2 tbsp cornflour

1 tbsp ghee

1 tbsp powdered sugar

1 pinch salt

Oil to deep-fry

Pistachios (crushed)

Enough water to make the batter
B. For Sugar syrup
1 cup of sugar

1 cup of water

1-inch piece of cinnamon

3-4 Strands of saffron

1/2 Tbsp lemon juice
Preparation:
In a mixing bowl, add all-purpose flour, cornflour, sugar, and salt. Mix and let it sit overnight at no more than 25 degrees Celcius room temperature. If this is not possible, simply add 1/2 a teaspoon of yeast to the batter. (But I avoid yeast for children). To this mixture, add ghee and more water to make a thick batter. Adjust water quantity as per the consistency of the batter – the batter should not be too runny. However, it should be thick enough to coat the apples.
Cover it and keep aside for an hour. After an hour, mix well to get a smooth batter. Next, boil water and add sugar, cinnamon, and saffron to it. Boil for at least 8-10 minutes approx. Once one string consistency is reached, add 1/2 tsp lemon juice. This prevents the crystallization of sugar syrup.
Slice the apples into thin slices. Remove the seeds part and discard it. Heat oil in a kadhai. Once hot, put the flame to medium. Dip the sliced apples in the batter to coat it evenly everywhere. Carefully drop in the oil. Pour the hot oil over while it gets cooked. Flip and cook another side too until crispy and golden. Immediately, soak it in warm sugar syrup. Let it soak until you add the next one. Flip the jalebi in the syrup between. Drain over the wire rack to let the excess syrup drain. Once it is drained, garnish with pistachio slivers and serve immediately. This dish tops the list of healthy recipes for kids along with your little ones.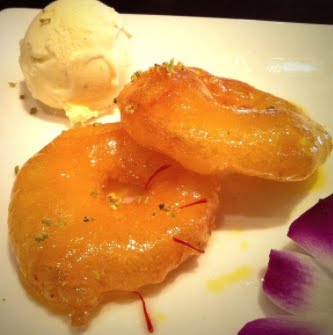 2. Oats-Sesame Ladoo
Servings= 12
Time= 10 mins
Difficulty= easy
Ingredients:
1 cup oats

1 cup sesame – I prefer white, but you can even use black, just take care to taste them because black sesame can be bitter as well

4-5 Pods of green cardamom (Elaichi)

2 cups jaggery
Preparation:
Dry roast the oats and sesame seeds separately on medium heat until they become a light golden color. Set aside to cool. Once cooled, powder the oats and sesame together in a blender. Add the jaggery and mix well. Roll into balls and store in an airtight container for up to a week. Isn't this the easiest of the healthy recipes for kids?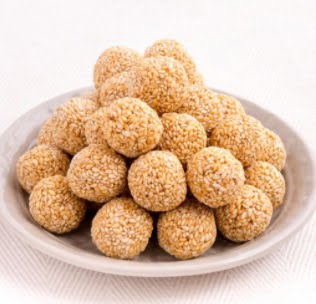 3. Sugarcane Kheer
Servings= 6
Time= 75 mins
Difficulty= Medium
Ingredients:
1.5 Litres fresh sugarcane juice

2 cups basmati rice, soaked overnight in water

1 tbsp baking soda

4-5 cardamom pods, crushed
Preparation

:
Start by heating the juice on a medium flame. You don't want it to boil, but it should be nice and warm. Once you've warmed the juice, add a teaspoon of baking soda and mix well. The baking soda will cause all the foam in the sugarcane juice to rise to the surface and then you can skim it off. Once you've skimmed all the foam add your rice to the pot. Add a few crushed cardamoms to the mixture. Reduce the flame to low and let everything simmer together for 45 – 60 min.
You want the rice to be nice and soft but not mushy, and the juice should reduce by about 75 percent. Serve warm, though the kheer can be refrigerated for up to two days. But trust me, it tastes best when warm and the most suitable of the healthy recipes for kids in this weather.
Try these easy and scrumptious healthy recipes for kids and share the experience. Have a funfilled and safe Lohri celebration 2022 If you liked the recipes let us know in the comment section.
by Aarti Kapur Singh