It's not just the heat that is making you hot and bothered. With summers in full swing, it is also your child's fussy outlook towards food that is pushing you into a corner as well. There are many ways that kids can be made to get interested in food and eating. If you think out-of-the-box, creative cuisine for kids using ingredients easily available at home, then your search ends here. What's more, you can even get the older kids to participate in rustling up a spread yummy enough to gobble up before it reaches the table. These easy summer recipes for kids can be most enjoyed during the quarantine period.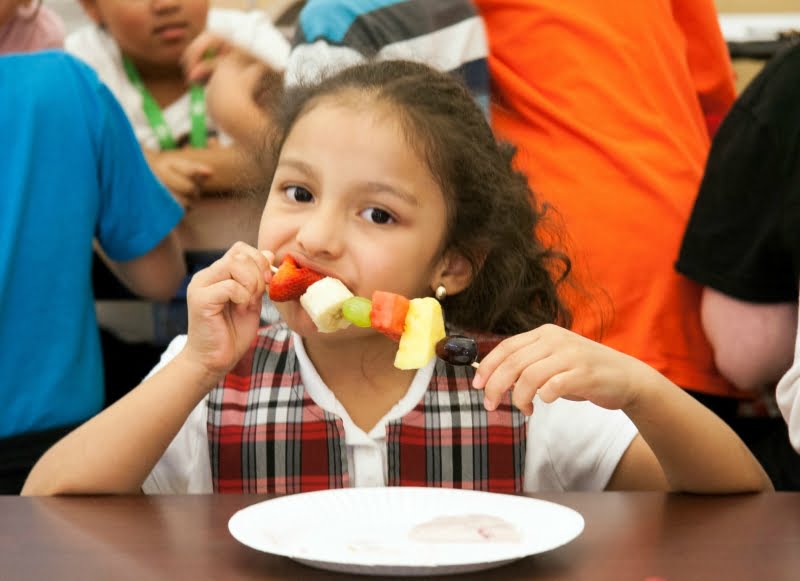 Here are a few recipes that can be put together with minimal time and effort and yet produce maximum results (read empty tiffins or plates). All set to be Masterchef Mommy?
Three easy summer recipes for kids:
1. Window Sandwiches
This recipe actually made me wonder why I didn't think of this before! Take 8 bread slices and remove crusts from bread slices. Spread four slices of bread with spreads of choice – the more colorful, the better. You can also use sprinkles on butter for more impact. Using cookie cutters, cut shapes from the centre of the remaining four slices of bread and place on top. Voila! Beautiful to look at, even better to eat.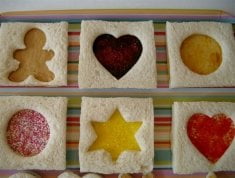 2. Overnight Oatmeal
Pudding is something that always wins kids over. What if you let them have their way and have pudding for breakfast. Only you know the secret that healthy oats and fruit go into this breakfast that disguises itself as a pudding!
Combine 2 cups oats (not instant, but rolled), 2 cups milk, a few drops of vanilla essence in a bowl. Cover and refrigerate overnight. In the morning, add castor sugar or honey to taste and give it a good mix. Scoop into individual pudding cups and top with cubed fruits of your choice and a pinch of nuts or raisins. Drizzle with a little honey or maple syrup.
No more whining before going to school and so much time saved in the morning!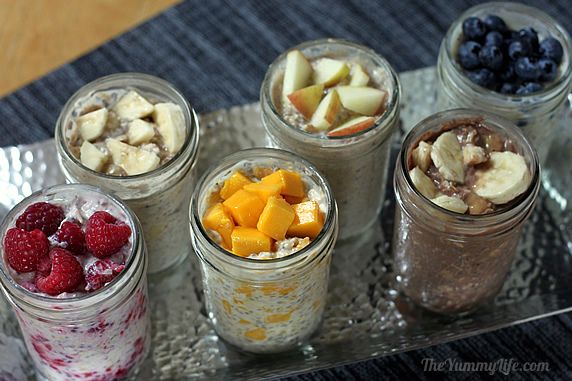 3. Crispy Lemon Chicken
In my house, if all else fails, there is always chicken. But too much of the same thing can make the novelty fizzle out. So I have to keep innovating with chicken too. This crispy lemon chicken is best on its own but also goes well with toasts, tortillas, even besan chillas (gram flour pancakes) and chapatis. It may take time to make, but is a sure-shot hit!
Take three chicken breasts – about 1/2 inch thick and rub a pinch of salt on both. Microwave for ten minutes. In a shallow bowl, combine two eggs, grated Parmesan cheese, and dried oregano and basil seasoning. Dip in the egg mixture and roll the chicken in hand-crushed cornflakes. In a large kadhai (frying pot), fry the chicken until tender. Saute half a cup of finely chopped onion with a teaspoon of garlic. Add half a cup of fresh cream and six teaspoons of lemon juice and cook over medium heat until liquid thickens. Stir in butter and serve with the chicken.