"I am a talented mother. Oldest among the 3 siblings, I'm a strong-headed lady who does no compromises in life. I am a mother to twin boys (age 5+) and that somehow makes me feel like I was destined. What a phenomenal roller coaster ride! My husband is my power and my weakness, I am nothing without his love and support," says Prisha Lalwani, a real mom.
How do you plan your day? How does your day span out?
Contrary to most family structures, my husband is the one who wakes the rest 3 of us. We somehow slog and wake up at about 6:30 AM and then school and office preps begin. They all leave by 8ish and then I start my day with breakfast and tea, and my laptop and headphones. I work from home part-time. I am a full-time blogger and invest most of my day's work on Mummasaurus.com.
I take freelance work from home opportunities in between. Work at home mom = no work hours. I usually think about a quick to-do before I sleep. So, when 8 AM happens, I quickly get on to it. My kids usually come back late afternoon. I look after them and wanting to be with them is one of the reasons why I never looked for a full-time work opportunity. I have a helper for most parts of the day so it's better when she is around.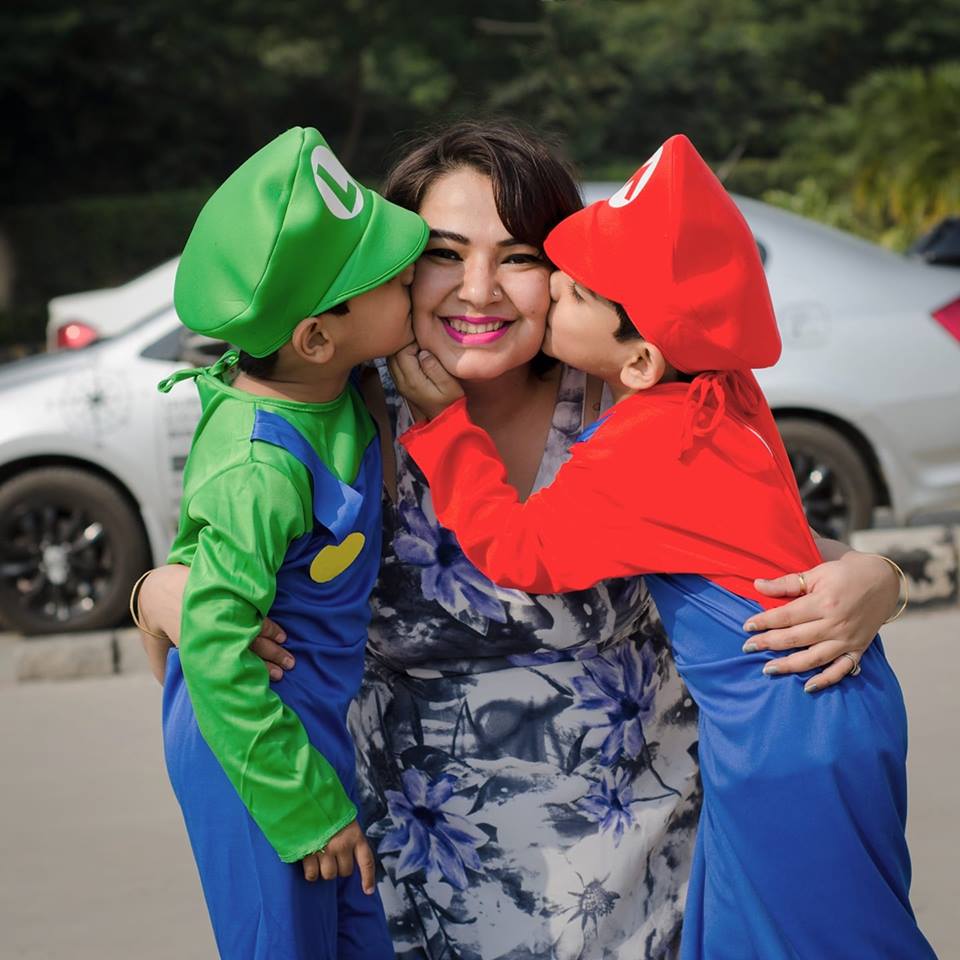 What do you think about our Indian education system? 
One of my sons is moving in the direction of Sensory Processing Disorder. He is a very bright cognitively and seems to be "smarter" than most of his peers. But he faces difficulties with other everyday activities like interacting or narrating what happened or what's bothering him. That is a major challenge pertaining to how our educational system works.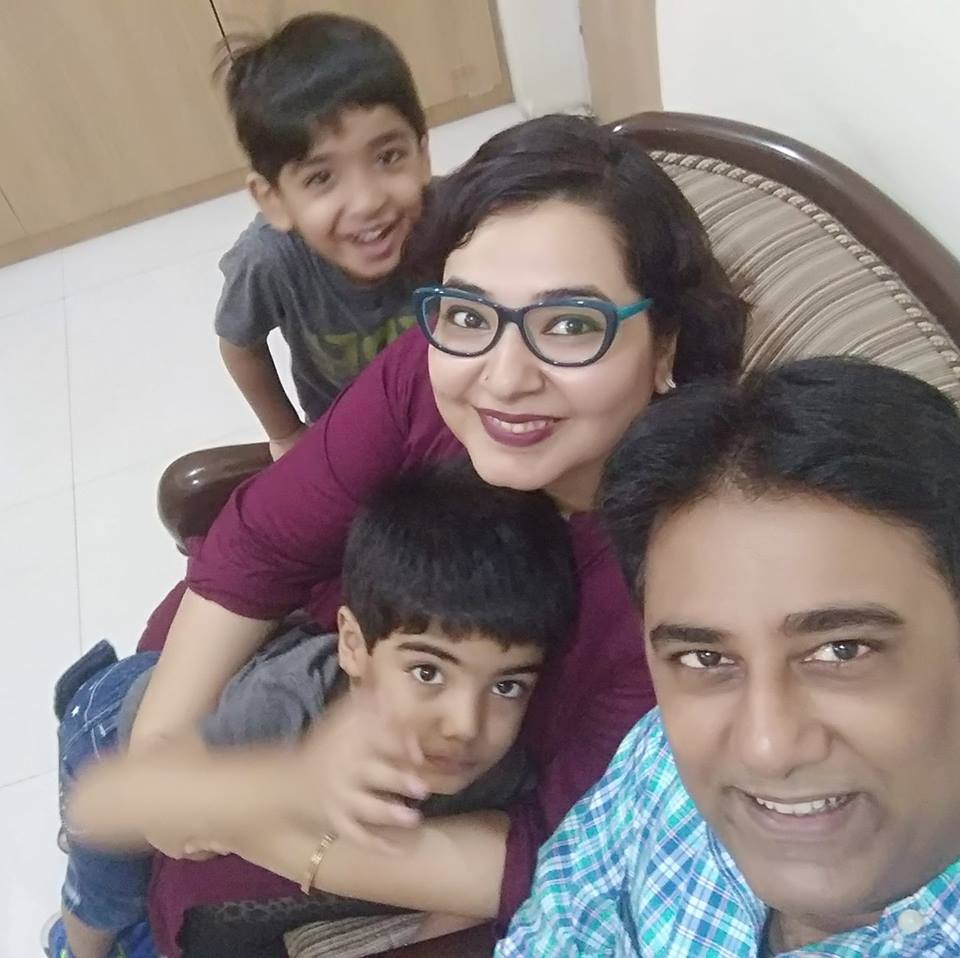 We do not have a yardstick of normal – we cannot have a single methodology to treat all kinds of children because all children are unique and have varying strengths. If we could, I wish we could make various kinds of school patterns yet affordable to the common man. 
Your key to juggling and creating a balance with your work and kids?
The key to juggling between work and kids is to set your priorities right. We mostly have a choice. I'm blessed to have worked with clients who understand a mom's life and have excused me if I have had a delay. In those ways I'm always focused on how my child is doing. I cannot leave a wailing child to finish a deadline. 
On the other hand, I try my best to never delay work or miss deadlines, so that someday if I really have to miss, the client would understand. 
What is the most challenging part of being a mother? 
Raising twins is the most challenging part. I feel so overwhelmed most of the days, I sometimes feel like want to run away. So, I run away to the living room as I let them sit in the bedroom. That's only as far as I can run from them. Every day there is a new problem and a new coping strategy. I just tell myself that some days are far more difficult and on the tough days, just sail through it…Slowly, keeping in mind that this is temporary. That's my ultimate coping mechanism – do what it takes to fix yourself, and no matter how hot the soup, it gets better.
How do you spend time with your kids on weekends? 
We usually go out on weekends. So, a grocery store visit is promised every Sunday and they can buy one item of their choice. We often engage in games and play as a family on weekends. We often also have our meals together. I usually try to make a dessert, jelly being their favorite and the whole family enjoys it together. On a daily basis, my kids like to tell me about their day just when I put them to bed, so I put them to bed 10-15 minutes early so I can listen to their stories and ask them questions about their well-being.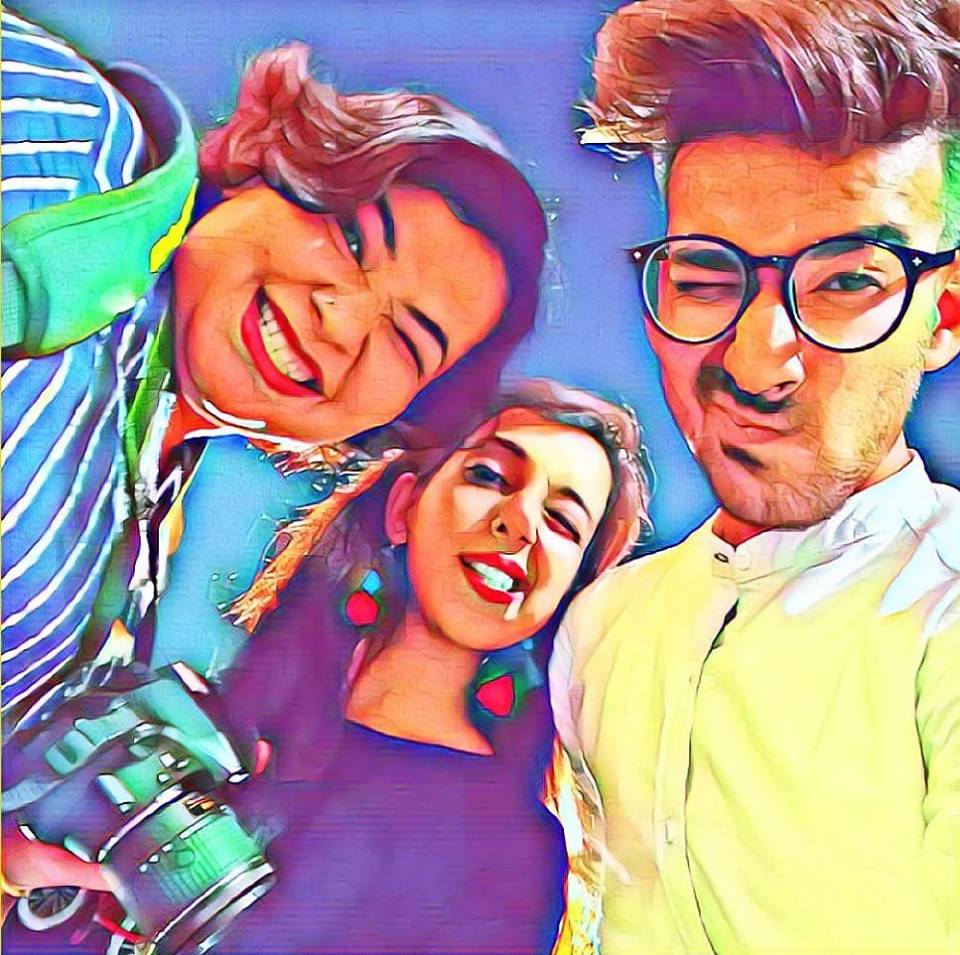 Everyone loves personal time but I'm a workaholic – even when I have time for myself, I barely know what to do with it. Recently, I have managed to sneak out on some days with my friends, some days I just lie down, eat chocolate and watch whatever I want to. On an everyday basis, I give myself Netflix time during lunch and at the time of dinner.
What tips would you like to give to mothers (of twins)?
Moms of twins:
Dear Moms of twins, truth be told, it is never going to get EASY! Don't believe people who give you the 2-year threshold that once they are 2 years old it is fine… no, it's not!
It does get a bit manageable starting 3.5 years. Some kids (like mine) hit that stage at 4.5-5 years. But it does get manageable. But then newer things will begin to happen. They will learn to say I don't love you and it will cut like hell. But remember we are moms, we are bound to be strong and rigid and we have to shape them up better for their life ahead. When they say mean things, they don't really mean it. Enjoy every moment of life you have, because they grow up so soon!!
I am a friendly mom who can really kick some bum. My kids know that. I am their comfort zone and the one with the power to get things done with one stare. Well – on most days!! They also know how to work around me and sometimes I have to introduce their father in the equation to build in some threat. Lol, we manage somehow.
Any special parenting tips?
I got advice from the kilo. But I chose to use my instinct over lame advice. In these 6 years of parenting I have learned:
1. That there is no one way of parenting. There are many ways and it is all correct
2. The first person who needs to be fixed is You-yourself. If you are doing well, the whole family will do well. So, do whatever it takes and fix yourself – fix yourself when you are hurt, fix your pain, fix your stress, fix your aches – fix it
3. Be polite to another parent, even when joking. You have no idea what they are going through. Everyone's problems are titanic
If there was one thing you could change about yourself at this point in life, what would that be?
My weight, otherwise, I feel pretty awesome lol!