Meet this week, our real mom, Swati Gupta who was born and brought up in Uttar Pradesh. She had to shift her base to different cities every 4 years, thanks to her dad's transferrable job. At 20, she joined a Delhi-based MBA school and since then, has spent almost 18 years here. She met her husband in college.
Kavita has always been an ambitious girl and worked for almost 12 years in the corporate world where she learned a lot about work and handling people (and their egos). When her son was 3.5 years of age, she had to take the toughest decision of her life. Kavita took a break from her 12-year long successful career. She didn't look back and saw this as an opportunity. This helped her son's settling down in his formal school and life.
Recently, we shifted her base to Mumbai and embarked on yet another journey- of self-exploration!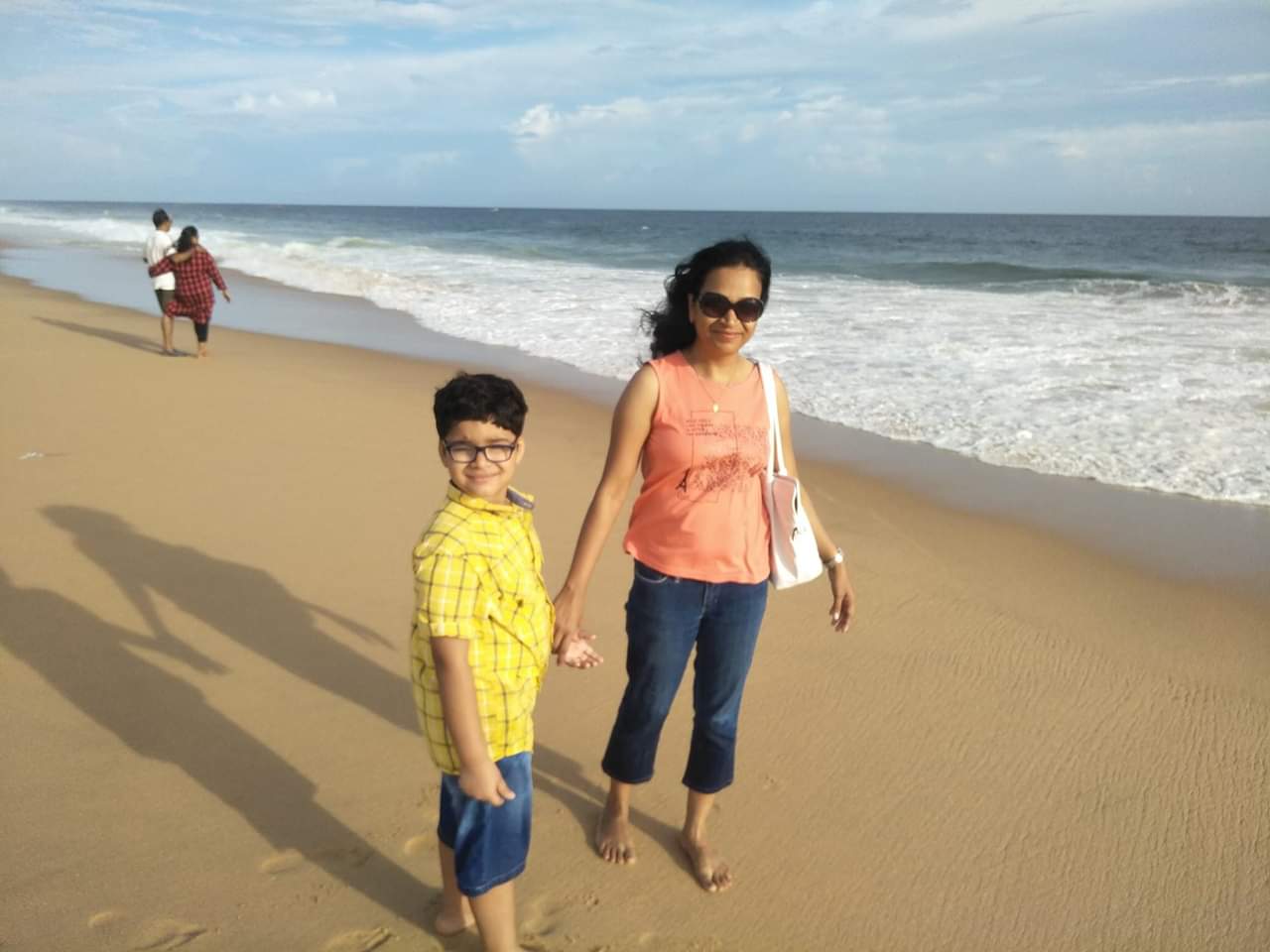 How does your day start?
I wake up at 6:30 AM, prepare breakfast and lunch for my son's tiffin. At 7:00 AM, my son wakes up and gets ready on his own now which is a big support. After dropping him off at the bus stop by 7:50 AM, I sit with a cup of tea in the balcony with my plants, watching rains as its monsoon time.
How do you plan your day?
The day is quite relaxing as breakfast and lunch is prepared in the morning itself. So, till about noontime, I have enough me-time. I spend this time watching TV, sometimes trying new recipes or writing. Once my son returns from school, it is back to the same morning chaos! In the evening, I spend one-hour tuition/coaching to my helper's children. Gradually, I would want to add more kids from a similar background. This is one of the ways to teach my son how to give back and be selfless.
What do you think about our Indian education system?
Most Indian schools are still following the traditional methodology. However, a few schools are now coming up with experiential and innovative teaching methodology, which involves and engages them in an interactive way.
I still feel that our education system should be inclusive of new ways of teaching the subject. Apart from studies, they should also share live examples/stories to nurture the kids in becoming a good human being.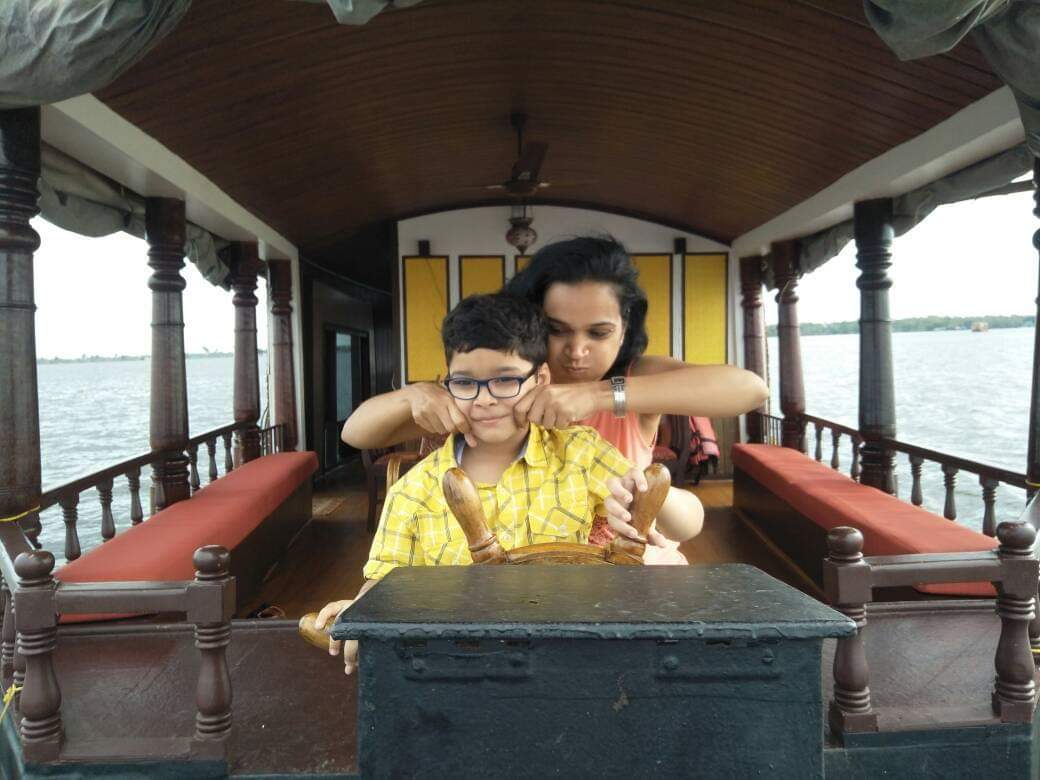 Your key to juggling and creating a balance with your work and kids?
Since I am a stay-at-home mom, it works out very well. Household works are planned well when the child is in school.
What is the most challenging part of being a mother?
The most challenging part I feel is to expect from a child. Getting angry about small things, yelling, etc. This can have a huge impact on the fragile mind of your child and hamper his/her emotions. These are a few challenges each and every parent has been facing. For example in front of our child. I think that's why there is a saying – we learn a lot from our children…
Weekends are our family time. Our child spends maximum time with both of the parents. We try to make it a memorable one for our son. We go out for a long drive, or watch a movie at home or in a theater, or go to a shopping mall. If nothing, then play indoor games.
What tips would you like to give to mothers, in general?
Though, I am still learning and trying my best. However, just one tip to all the moms reading this- make your child your best friend, share your thoughts, your day spent and you will gradually see the results that your child will also start sharing his/her feelings. Do not be judgmental and most importantly- have trust in them.
What is important to you- being a real mom or a perfect mom and why?
Be a real mom. Any mom-child relationship doesn't need to be 'perfect'. This one relationship in the world is based on instinct, love, and trust. We fall, we get up and we learn, that's what a mom-son relationship undergoes at each and every level.
Any special parenting tips that have worked for you or those which were advised to you but didn't work?
Parenting comes with experience. Few tips that I would like to share from my personal experience are:
1. Be friendly with your child. He/she should feel safe and be comfortable sharing his/her feelings. They should be made to realize that their mom-dad are the ones who love and trust them the most!
2. Bring the change in yourself that we want to see in our kids. Set an example in front of them
3. Involve your kids in daily household work. Start with small things first. This would help them in becoming an independent person particularly in the case of a boy. Our sons should not have this feeling that their male-dominated society. Both girls and boys are equal and should share responsibilities equally.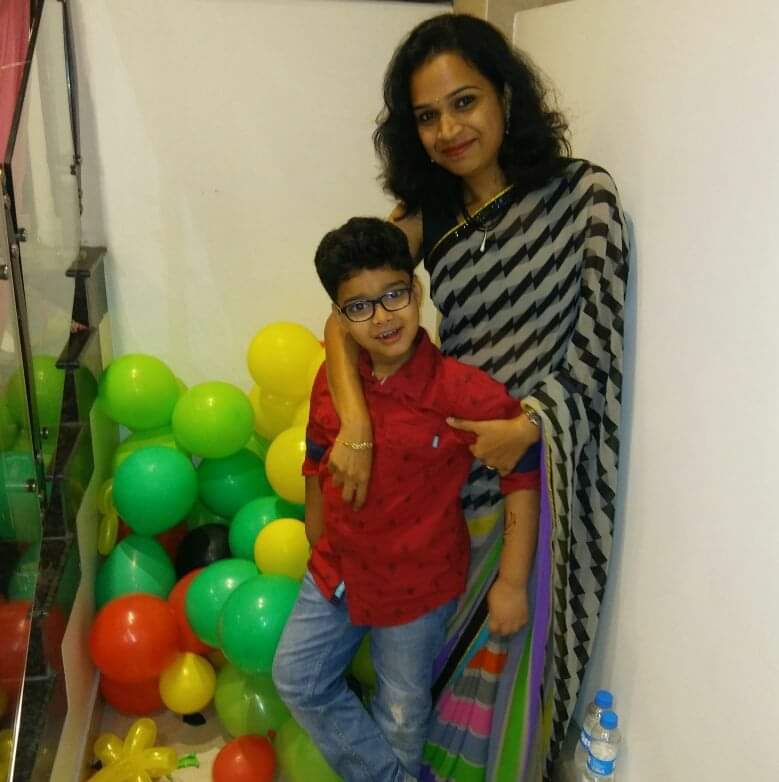 If there was anyone thing you could change about you at this point in life, what would that be?
One thing that I am definitely wanting to change in myself is to not have high expectations from my son. I would want to let him be what he is and not force him to be what I want him to be!