This week in our Real Moms Real Stories series, let's meet expat real mom Sushmita Chatterjee. Born and raised in Mumbai, both her parents had a full-time job. Her mother was a teacher and her father was in security services. Her dad died when she was only 14 years old, which was a shock to her family. She started working at the age of 16 years old as a content writer whilst finishing her graduation. Her mum single-handedly managed to send her to the UK when she was 20 years to finish her master's in Journalism where her life took an adventurous turn.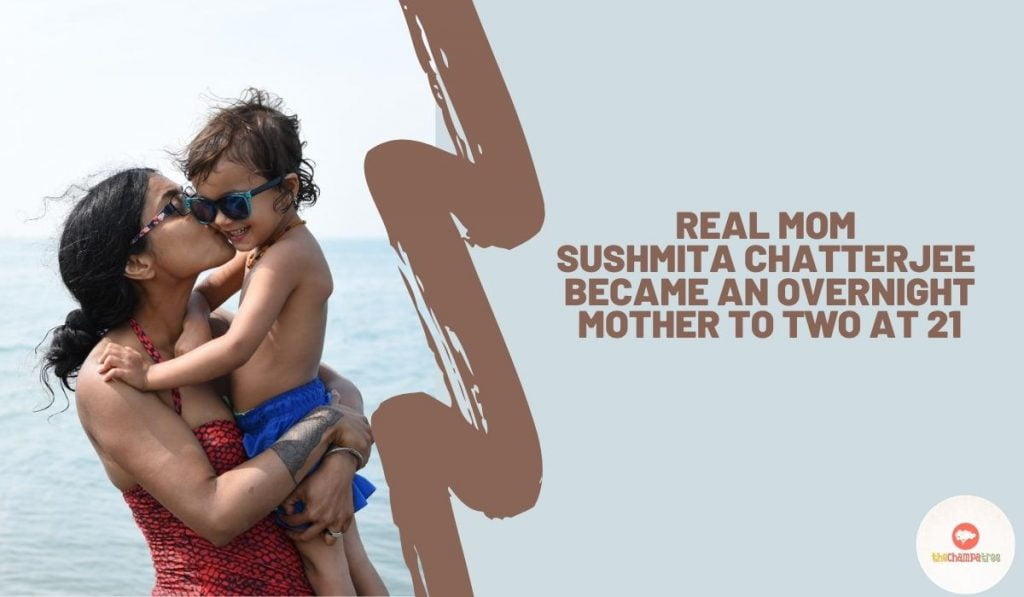 She met her husband.
She has three children. The oldest two are her step kids. She became an over night mother to them at the tail end of masters dissertation.
It's been over a decade and now we also have a rambunctious 4-year-old, who ties us all together by blood, making our family even stronger. I homeschool/unschool all my children and enjoy living by the countryside in the historic city of Canterbury; wild swimming in the rivers and lakes in summer and collecting acorns and counting pine cones by the log fire with some hot chocolate in winter.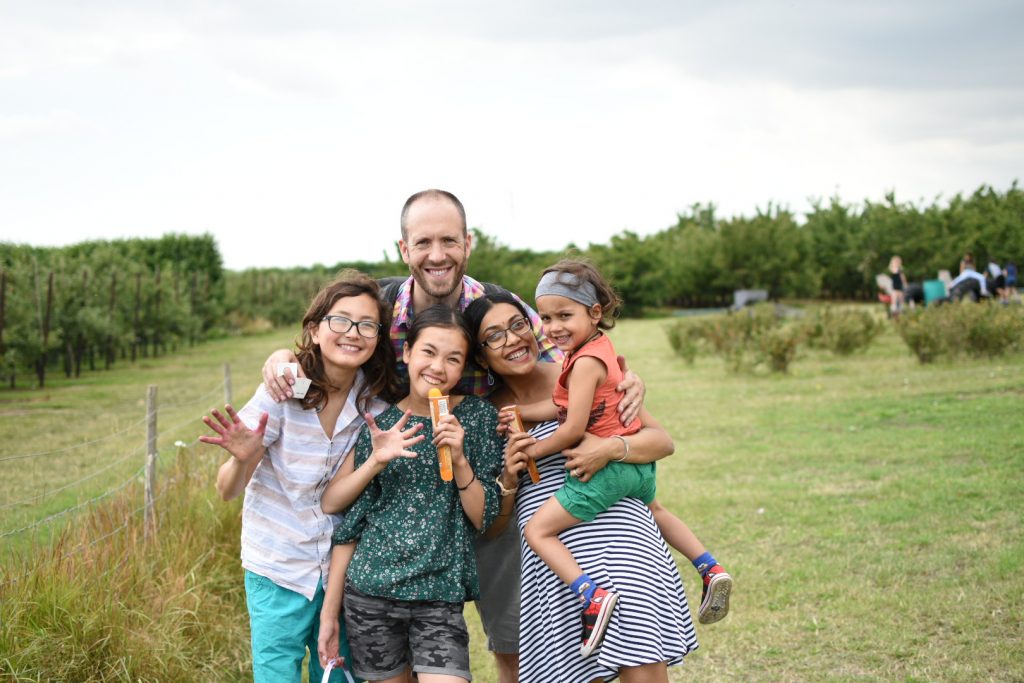 To be me to be mindful and conscious of our environment. I practice slow living with a touch of sustainability. I am an advocate of social justice at heart. My kids and I are vegan, which means we do not consume or use animal meat or byproducts like dairy, leather or silk. Having said that, we combine our value with the school of ahimsa, meaning non-violence towards humans and non-human beings making our entire journey pretty intersectional.
To be me also involves a lot of good food, great walks in the nature and a lot of cultural nostalgia at play.
Classic rule or saying:
I don't have one rule but I have to work extra hard to constantly remind myself that children are children and that its not their job to meet my expectations. To see that children are whole human beings and coercive parenting promotes conditional love.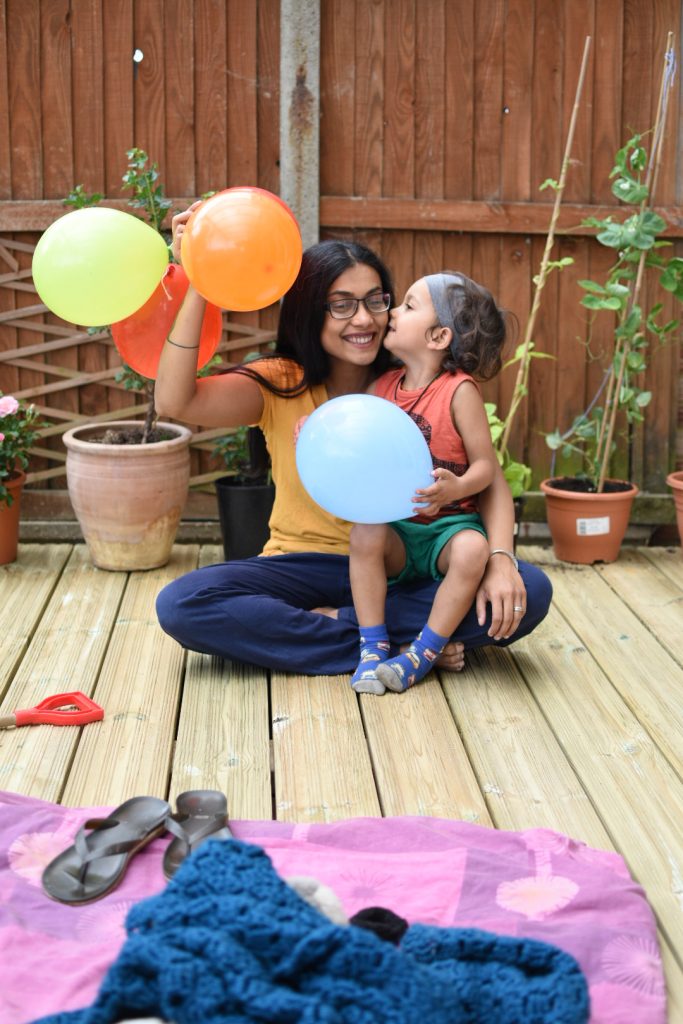 On glorification of motherhood:
Whilst some would say that motherhood is over-glorified, I am of the opinion that it is equally underrated. It takes a village to raise a child, yet these days as the world is moving more and more into a neutral family system, we expect so much out of a mother that a village was supposed to provide. So yes it does put a lot of pressure on mothers, but the problem isn't in over glorification of motherhood alone but in the lack of understanding of what "motherhood" entails at an institutional level. We do not feature anywhere in the policymaking process, a lot of women lose jobs because of motherhood, there is no recognition of the fact that without a mother's unpaid job that goes beyond caring for the kids our economy would crumble. The problem is in the system as much as within our mindsets.
Speaking of village:
My village is quite literally my family. I raised the elder two with no village whatsoever. My husband and I managed it all alone. It wasn't so much that we didn't have friend who could support us, it was just that our family system was so unique with its unique challenges, we were just living one day at a time. It was overwhelming, without a doubt but now my big two are old enough to become my village and our youngest is the one who is being raised in our little village of his own made of mama, daddy, dida and dada and his two furry siblings.
What are the schools like?
The older kids went to school for a few years. I was only 21 and I didn't know any better. Soon I realised that I have a problem with the whole education system, not just in the UK but everywhere. I do not agree with regular testing, exams and a system that thrives on making children prove their worth based on scores. I want them to trust themselves and learn where their curiosity leads them rather than what we think they should learn. The whole education system is old and very white imperialist according to me, and I'd much rather they learn about different cultures, histories and achievements from multiple dimensions than white british perspective alone.
One thing you wanted to…
I always wanted to be a journalist and a photographer. But I also wanted to be a mummy, preferably not a working mom. But now my children are older and my youngest is very co-operating, so I have recently started writing again and taking up photography professionally too.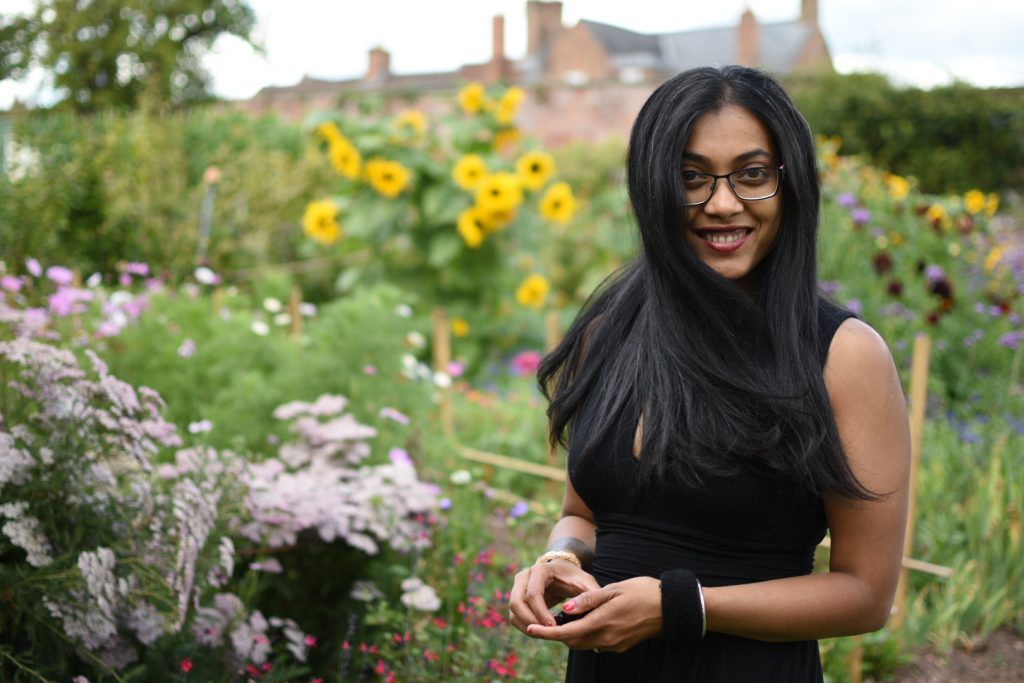 What do I enjoy the most about this place?
The countryside, the greenary, the way Britain has maintained and conserved its nature. The beaches, the rivers, the lakes and how multi-cultural it can be. I do love the libraries, the museums, the cold, the rain…despite its challenges, I am pretty besotted.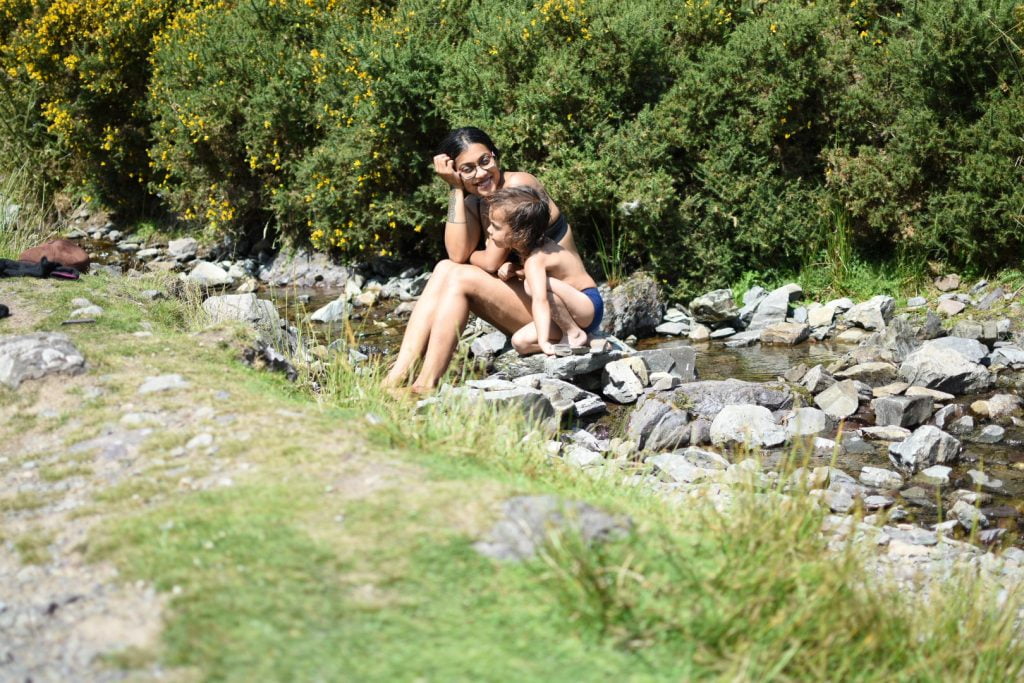 What do I miss about my country?
Oh so much…family , friends, and food. I miss how my city of Mumbai comes alive in the night with street stalls, little juice bars and chai stalls everywhere.
Advice to new expats:
Be yourself, don't be ashamed of who you are. Be open-minded, experience things fully and practice self-love/care more than ever before.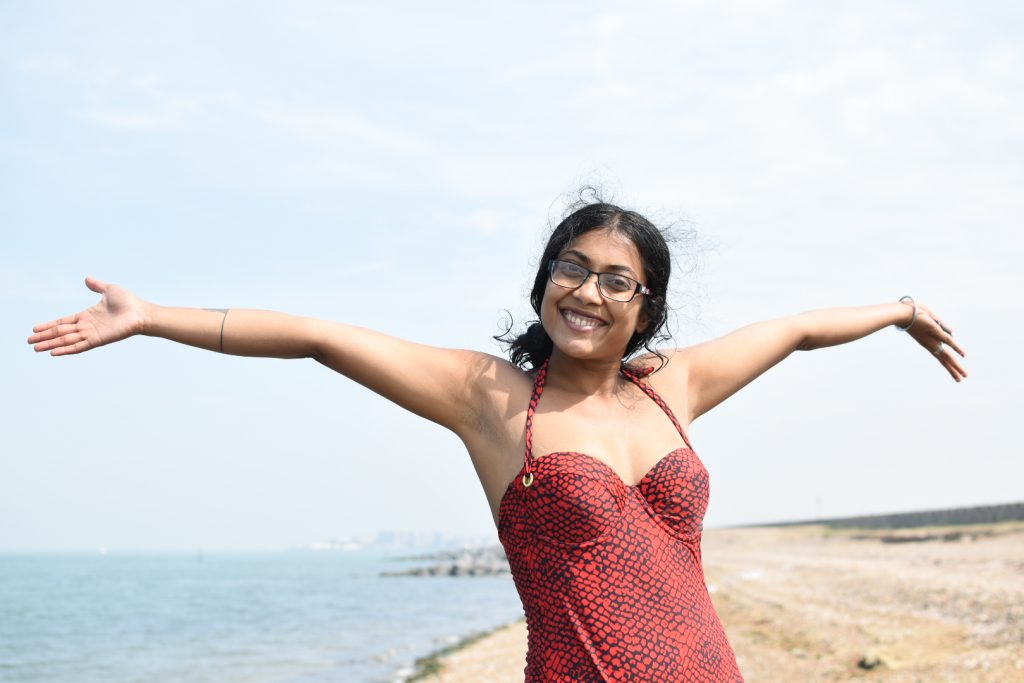 Follow her Instagram page and blog for inspiration: