This week we meet real mom Simran Oberoi Multani, founder of a healthy baking social enterprise. She talks about the real struggle of a real mom, of surviving the first year as a mother so that she thrives as one in the years to come…
Simran was born and raised in Calcutta; has worked, traveled, and lived in several cities, as well as countries. A mother to a 7½ year boy, a 3-year-old girl, and 2 canine girls (pets), Simran is now settled in Bangalore.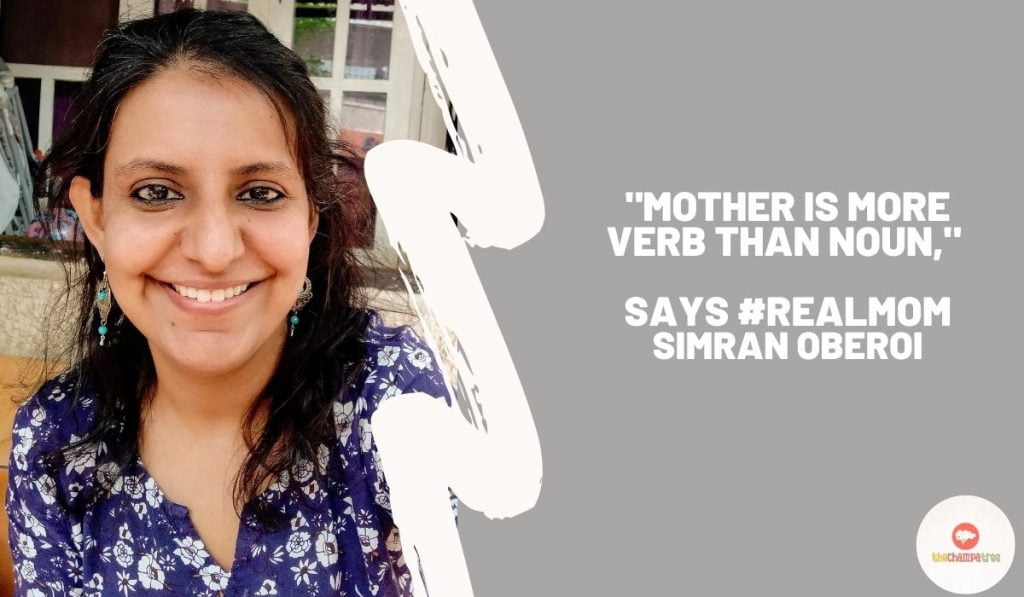 I did my MBA in HR, from Goa Institute of Management and schooling from La Martiniere for Girls in Calcutta. Before making the shift to working independently, I have had close to 12 years of corporate experience with large global organizations in Human Resources Advisory Services, Asia Pac, such as Hewitt Associates, PricewaterhouseCoopers (PWC) and Hay Group.
Simran is the founder of Ovenderful, a healthy baking social enterprise, and Ovenderful Mom Bakers Community, healthy baking globally recognized community.
Her husband is working as a Senior Manager in a global IT / Consulting organization and loves working in animal rescue and welfare. Her parents are now settled in Gurgaon and so are both her sisters.
Tell us a bit about the real story behind this 'real mom'?
My real story as a 'real mom' is somewhat similar and a little different from most other mothers. Motherhood is a life-altering experience but you don't get that sense just when you have the baby. For me too the real story was mainly about the foggy sense of pain and fatigue first, and then the slow realization of the fact that I was a mother. And then it was an endless cycle of wondering how to manage a zillion things that got added to one's life suddenly due to a new tiny being.
The real story is about how I struggled to survive in the first year as a mother so that I can thrive as one in the years to come.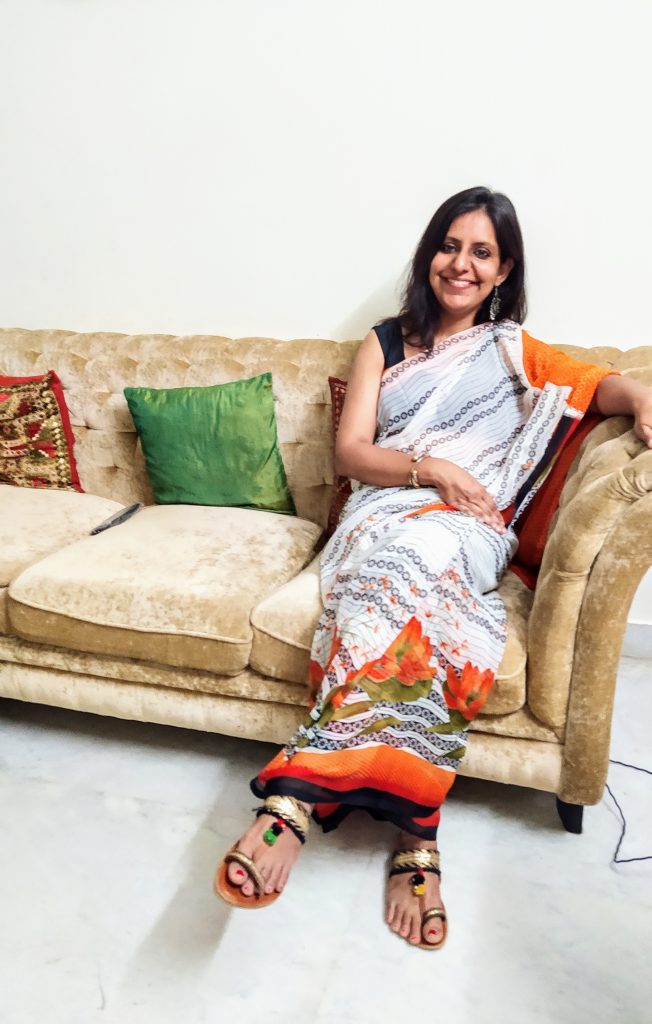 What it's like to be you?
Sometimes good and sometimes not so much! I love the way I am as a person as well as in my relationships. However, my workaholism is an area that I don't like too much. So being me could mean a relaxed day when I simply switch off all my electronic gadgets and spend time writing or reading. Or it could be a day when I don't get up from my workspace for hours at a stretch and continue to go back to it after the breaks. I think as a mother of two small children, this has made it more difficult for me to form routines that most children thrive on – But one amazing quality it has taught my children is to remain for sudden changes in a day or unplanned and unscheduled activities.   
What's that one classic saying /rule you swear by in this journey of motherhood
I let children be who they are. I think that is the rule I have consciously followed and it has always worked – children are different from their parents. To expect them to have our qualities and interests is somewhat stifling. I will give you an example. My son was not an avid reader when he was younger. I read a lot and it is the one thing I make time for even on busy days.
I would read about how parents are reading to their children or how their children would spend hours with books and wonder about what to do. But I followed my rule of letting him be who he is – He loved making things with his hands, with bits and pieces of broken toys and so on.
He also enjoyed baking and cooking a lot – and so I let him help me. The good part was that he started developing those skills early. And now, he enjoys reading as and when he wants to, without the pressure. My daughter has been different – she loves her books. So she needs to listen to stories every night. She wants to go through books for hours. And that is her.
Do we tend to glorify motherhood a lot and that tends to put additional pressure/mental load of motherhood on a mum?
Yes, I agree completely. Not only do we glorify it and add stress for women, but we also emphasize on supermoms and highlight them as examples. The best examples in my opinion are women who have the courage to share their stories of struggle, challenges, trauma, and depression. Those are the real moms because they are able to truly embrace motherhood with all its good and not-so-good aspects.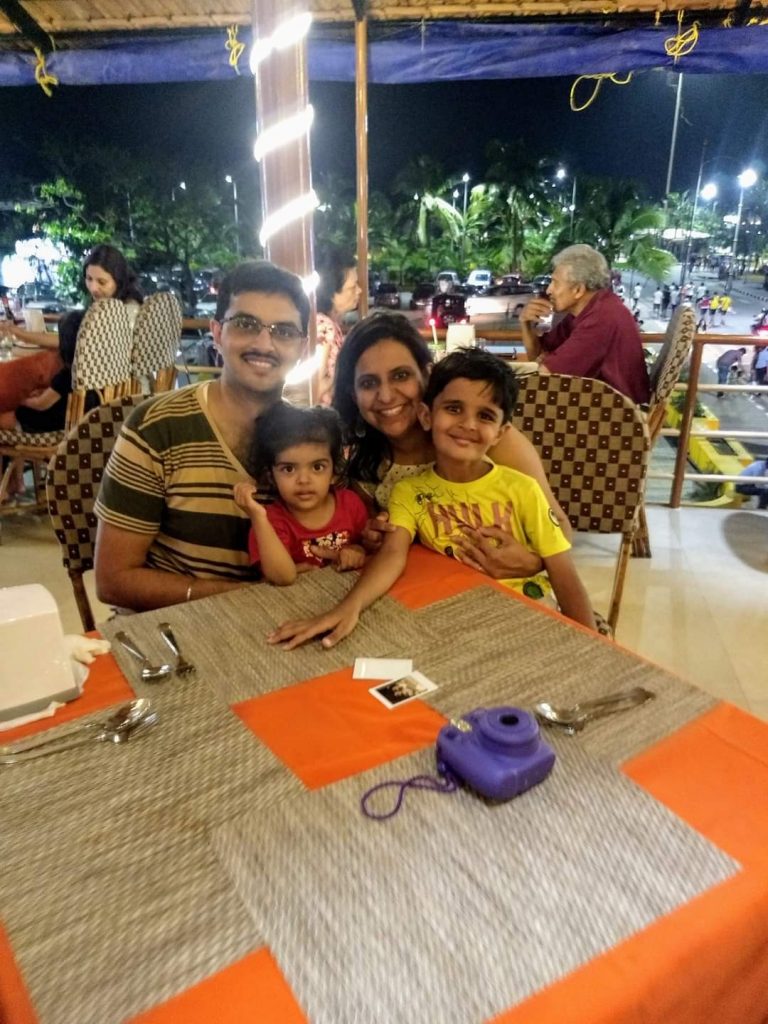 If motherhood needs to be glorified it should be in entirety. Also, I believe that motherhood is so driven by its application to human beings or when children are born directly to their parents – it does not broaden up to include parents who have heart-babies that they adopted, pet-parents, single moms, single-parents, same-gender parents and so on.
So it's time to probably emphasize also on the verb of mothering – it is what one does, not what one is.
They say it takes a village to raise a baby- Tell us something about your village?
I have not had any permanent village for raising my babies from my immediate family since my parents and in-laws stay in other cities. The village for my first baby was just us – My husband and me.
We had parents and siblings coming in to help from time to time in the first year. My house help who came to do the chores at home, since I had joined back work (though from home) when my son was 4 months old, and again when my daughter was 2 months old, helped out a lot with small things. Staying away from your parents makes you grow into the village you need for your child's upbringing.
What's something you always wanted to do but didn't ― And why didn't you?
Nothing really – I have made an effort to do everything that you want. So no regrets there.
What is it like being a working mom? What would you change?
Yes, I am a working mom. It is not an easy choice to make to follow one's career when one has children. But it is an important choice for me – my work keeps me mentally excited and engaged. That in turn makes me happier as a person, and a mother. So I love working even when it makes me bone-tired on most days. The good part is that I have the option to work from home which I personally enjoy, despite the distractions!
Have you ever done something really impulsive? How did it go?
Yes, suddenly deciding to switch streams when I shifted to college from school, from one functional area to another in MBA, and also in a couple of cases my job changes. To my good luck, all those decisions were right and helped me to continue my journey better.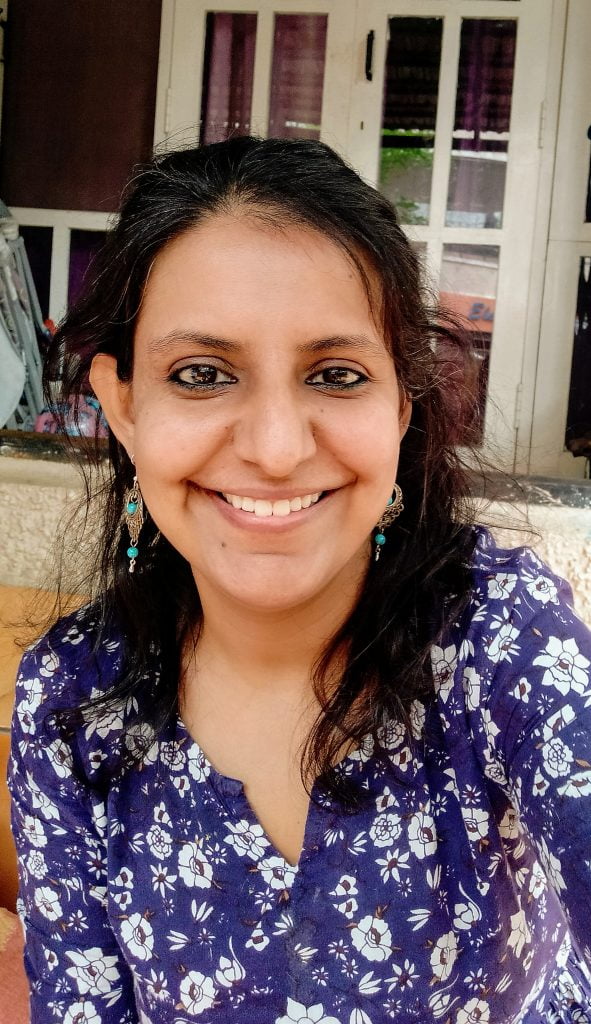 What do you want or wish most for your kids?
I want them to find themselves and to be compassionate. What I wish for them, is entirely in their hands, so they can choose to be kind and they can choose to take paths that help them find themselves.
To know more about Simran's venture on healthy baking with alternative flours and natural sweeteners.