This week we meet our real real mom Rakhi Jayashankar from Kochi. She never knew that her love for travel would bring ACTUAL love to her life. She and her now-husband did graduation also together from St. Peters College. An MBA from IGNOU, Rakhi is a writer. She also works from home in handling the tenders of their family business.
This real mom's story…
I have always been a mother material. Even while at school, I used to have a baby with me, often a doll or someone else's child tagging along. I was called a baby magnet. When I got pregnant a month after marriage I was on cloud 9 but little did I know what I was signing up for. I never had any pregnancy-related symptoms ever. No nausea, fatigue, nothing, and hence I didn't realize it when I had the spotting on the first month and misunderstood it as periods. I had severe headaches and the physician whom I consulted diagnosed as migraine. Thus, in the first month of my pregnancy, unknowingly I took migraine medicine which is a taboo for pregnant ladies. By the time I knew I was pregnant, I was two and a half months into it, already. I took progesterone tablets thereafter.
Baby #1: Was it just spotting or something else?
I had to wait till the seventh month's check-up for the answer. My uterus was all ready to eject the fetus. Had it not been for the timely intervention of the Gynecologist, my little girl wouldn't have seen the light. I was immediately taken to the OT and underwent cervical encirclage. The discharge summary said that I had an incompetent cervix. I remained completely on bed rest with the foot end of the bed raised.
I didn't have to endure the trauma much because a month later, the labor pain resulted in the removal of the stitches. Then came a weird being – It didn't look human. At first, I thought it was my placenta but upon suction of body fluid, it started creaming. Then I realized that it was my baby. I expected a cute little baby with pink cheeks as seen in the movies. But the sight in front of me was beyond my wildest imaginations. 'Does a newborn look so scary?' was the first thought in my mind.
After an hour they brought my princess wrapped and cleaned. She looked like an angel. She was so tiny -2 kilo and pre-term. I felt guilty for thinking of her as a scary being. Wait!
Being a pre-term, her sucking reflexes weren't developed. Her sleep pattern was quite unusual. She never slept for even an hour on a stretch. She used to reject the formula immediately. Finally, as per the doctor's advice, we started solids when she was 3 months old.
I felt guilty of not feeding her exclusively till 6 months. But my baby started sleeping since we started solids. Her development was fast though her weight was less. She kept up with a normal baby in reaching the milestones. A year passed by in a jiffy. We celebrated her birthday in grandeur- The princess theme birthday. Somehow I was hell-bent on knowing the reason behind my incompetent cervix. They did an ultrasound and diagnosed that I was having a unicorn uterus. It is the reason why I had complications. The doctor said that I will have to undergo encirclage and go for bed rest for my next pregnancy as well.
Pregnant again…
A month and a half later, I missed my periods. My urine test came negative but I knew I was pregnant as my headache was back. We did five more urine tests and two blood tests. All negative. And then came a feeble positive on my sixth test. I was pregnant again, and my baby was 13 months old (only). Maybe because of the change in the taste of breast milk, my girl weaned herself completely. The third month of my pregnancy I had spotting again and underwent encirclage again.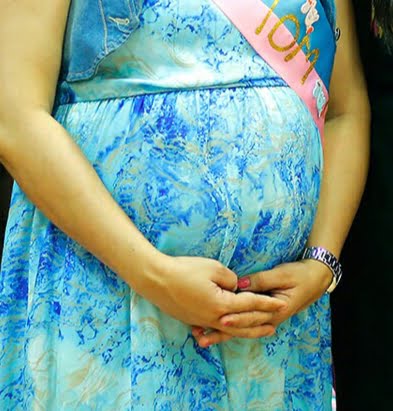 Baby #2: He came entangled in an umbilical cord:
My guilt trip came hounding me. Bedrest in the third month, not able to do anything for her, not able to carry her. As expected, pre-term labor pain also came uninvited. This time it was a boy. He entangled himself in my umbilical cord and we went into CS. Nonetheless, he was healthier than my daughter. He was 2.3 kilos, with much developed sucking reflexes for he came in the 35th month. His growth was comparatively trouble-free for me until the day he started walking. The siblings grew up together along with their cousin, my Sis-in-laws' daughter who was my daughter's age. My son was late in reaching his milestones. But he did fine with his body weight. Being more confident about my body and decided to have one more.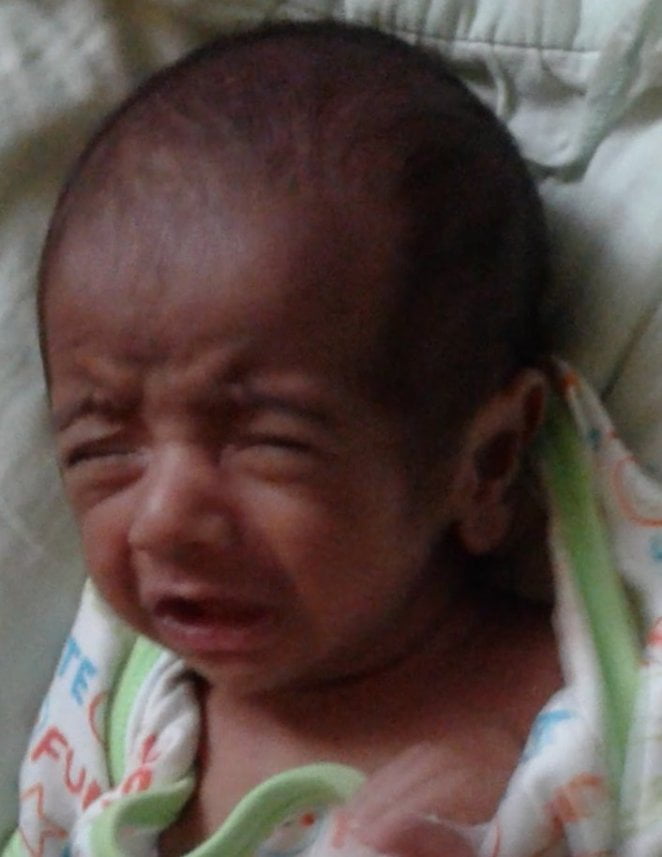 The third pregnancy happened when my daughter was four and my son was two. I decided not to take bed rest but underwent encirclage.
My guilt trip of not caring for my daughter alleviated
I was taking care of my both kids despite being pregnant. Somehow I pushed through till the seventh month. On the 31st week, I had labor pain. My longest guilt trip ever, for not taking bed rest seriously. I had a severe cold and cough. The doctor gave me a magnesium sulfate infusion to check if my pain would go but nothing worked. I underwent a cesarean.
Baby #3: He opened his eyes after 8 days:
My baby, my little came out blue, with only 40% saturation. He was immediately taken into the ICU. Three days later he nearly succumbed and they intubated him. Eight longest days of my life. I didn't shed a tear lest my baby would have the negativity of my tears. After eight days he opened his eyes. A week later, I held him, fed him. We got him after 35 days. Next six months, my life, I dedicated to my son, bedroom, hospital, and sanitizer. Now he is four- all grown up, naughty and smart.
When the three fight, I get frustrated. I used to tell myself that I should never have had babies. I used to say that I just want to sit alone. But you know that I don't mean any of it. They also know it.
One glorification of motherhood:
We glorify motherhood and its sacrifice. I have written a quote on this earlier. That motherhood is not a sacrifice but a choice. We should respect a mother for the choice she makes. Also, every mother should love herself and care for herself. Children should be a part of your universe not the center of your universe. It will be detrimental for both the mother and child if their lives revolve around each other. We need not entertain them all the time. They need to deal with their boredom. While it is imperative that we spend quality time with them, we should have some 'me time' as well.
I had missed this point during my first pregnancy but it started taking a toll on me. After I had my second one, I decided to balance everything including prioritizing myself and it had an unbelievable result on my emotional, physical, and mental health as well as relations, be it with my husband or my kids. And I must add to it that fathers are underrated. They also make several difficult choices but never been given due recognition.
To be a stay-at-home mom:
The society has always been empathetic towards working mothers. How tough her life is? How does she manage everything? Yes, it is true. It is difficult to manage the home and work. But it is equally difficult to be confined to home. We can have quality time with our kids, we get to see all our milestones but we are also human beings. Stay-at-home mothers get more frustrated as they don't get to see anyone in the outside world and moreover get judged for having nothing much to do. It is sad to see working mothers showing the I-am-the-smartest-but-you-are-simply-sitting-at-home attitude. If we women don't understand, who would?
But I must tell you that the lockdown has been a blessing in disguise for me. Now, my contribution as a stay at home mother and the difficulty of sitting at home has been recognized.
I want/wish most for my kids:
I want them to have a vision about their future. Let them become what they want to become. I also want them to grow up as good human beings. When I get my kids' report card I immediately scroll down to the bottom because it's there that the grading for their behavior. If I see a low grade there, I become upset. Let them have a dream and vision and have the wings to fly.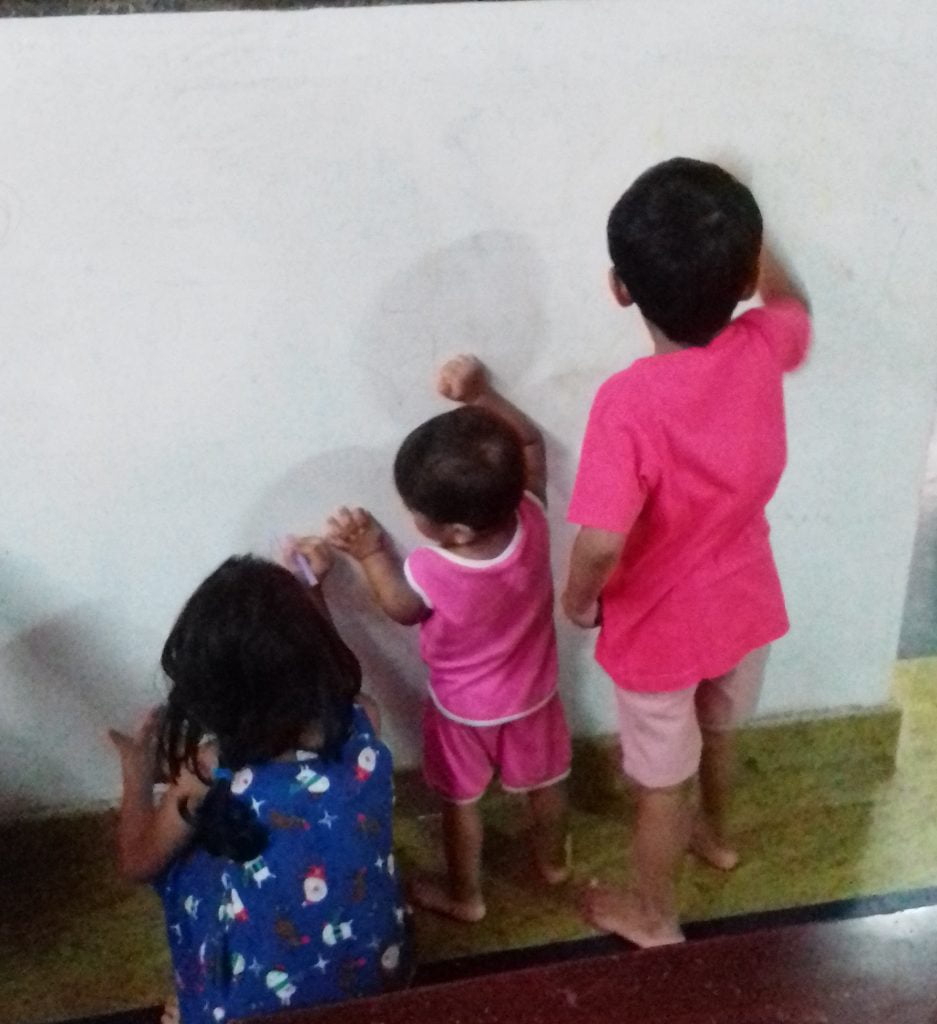 This is how impulsive I'm:
I and my husband decided to go on a North Indian trip with our kids. The moment we took the decision, we started packing and set out with three kids age 7, 5, and 2. We didn't even book the hotels. We searched for the hotels on the way and took a room in the city we would reach. It was dangerous, with three kids but it was an intoxicating experience. My third one had a fever on the way back. We took him to the clinic nearby, bought a nebulizer, nebulized him, and continued the trip.
Know more about this real mom. Follow her on Instagram!