This is 2021 – An era when the world, pandemic aside, looks forward to robots taking over our lives. Shuttling between the moon and the earth is going to be a norm in a few years to come. But are we, as a society, equipped enough to grow at the same pace? Swati Jagdish asked herself this question when she decided to educate everyone about sexual preferences, safety, and perversion. Swati dons numerous hats – A location counselor, sex educator, trainee, and much more. But now, we know her primarily as Mayas_amma. Let's hear from her about shaping the chariot of the profession to pave the path to her passion. "Sex education is not mere knowledge about sex, it is knowing what not to do rather than what to," Swati says.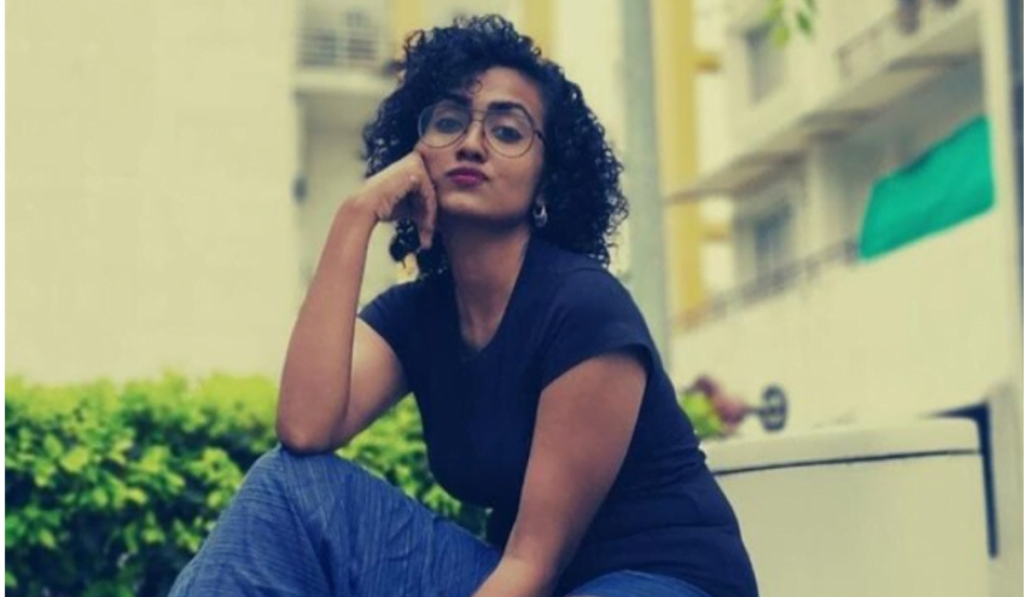 Swati Jagdish aka Mayas Amma:
You are vocal about parents giving sex education to kids. What was your childhood like in that sense?
I always believed that parents should not shy away from discussing sexuality with their children. Not because I grew up in an unconventional household. My rearing was traditional and hence I was unaware of several facts that I educate others about these days. What shaped my sexuality and knowledge about sex is my experiences as well as the reading and learning process once I was pregnant with Maya.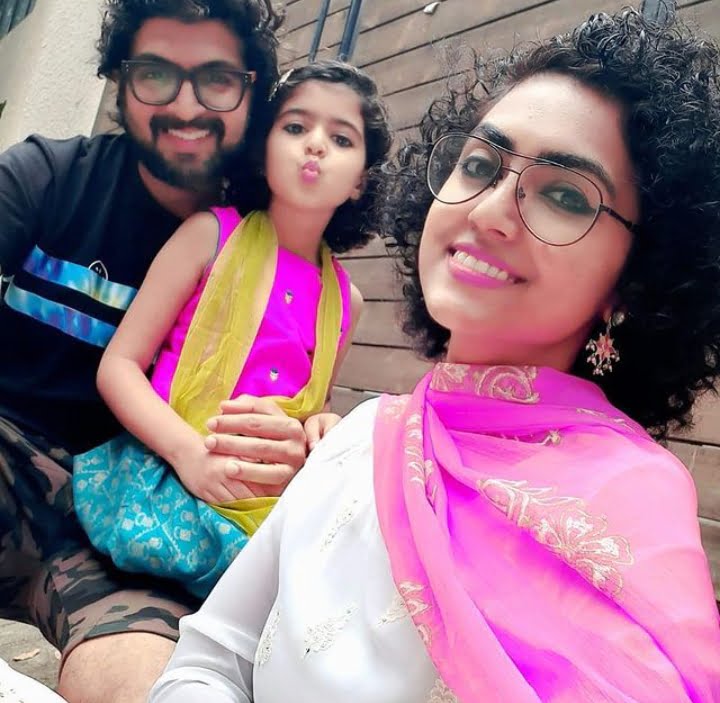 How did your perspective evolve?
When I was pregnant with Maya, I started reading about pregnancy. It was like I was handheld into a fantasy world of water birth, and natural birth, and a cascade of information fell down on me. My foray into the different birthing techniques took me to the birth village. It was an enlightening experience for me. As fate would have it, I met many like-minded mothers in a Facebook community where I was a part. I was not alone, practically none of them knew about natural birth. That's when I decided to take it upon myself to learn and create awareness.
As I always say, my present self evolved slowly, steadily, and handheld by a bunch of supportive women. When Maya was an infant, I lost my parents. I had to fill the void created by the bereft state of mind. I read and tried to learn, in the process also passed on the information to my fellow mothers.
A friendly meetup to an NGO
My journey practically took off with a get-together of 5-6 mothers at my place when an all-inclusive discussion brought other mothers to us. Inspired by the feedback of our otherwise informal meet-up, the meeting recurred every month as the participation grew leaps and bounds. Further, we conducted breastfeeding campaigns, menstrual cup awareness classes, and seminars about natural birth and our initiative soared into the sky, and we registered it as an NGO.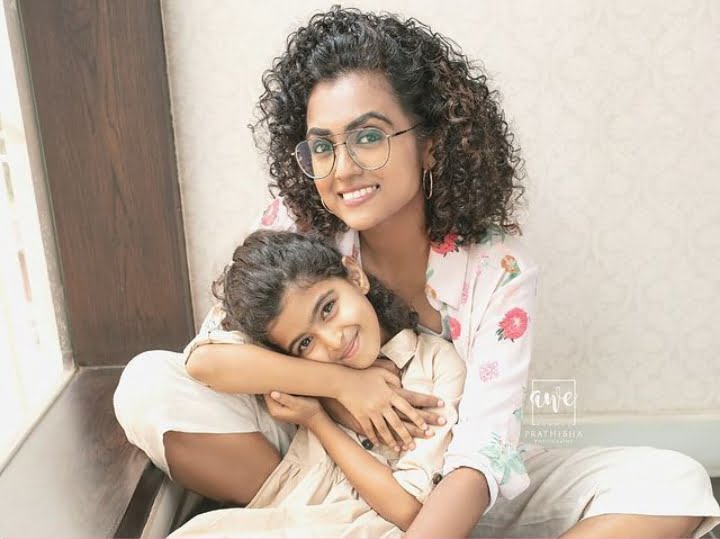 While I was at it, I wanted to be professionally equipped to counsel others. With my experience in training and development, I wanted to explore more. Becoming a lactation counselor was the first step into it. Spending time exchanging thoughts with people whose thoughts were in harmony with mine, landed me at a point of realization that we have little knowledge about sex and sexual preferences. That is where my journey took a detour.
What defines sex education according to you?
When I started the sex education workshops and classes in colleges, the sessions were exclusively for girls.
'Would it serve the purpose?' NO!
We insisted on having a combined audience. The request was welcomed by many institutions while the others snubbed us. Nonetheless, the results of the former encouraged the others to change their stance, hoping the change to see the light of day – next year. It's a revolutionary change. So, if you ask me to define the target audience for sex education, I would say that it should not be limited to one gender only.
Initially, when I started the page, I used to panic while reading the messages from young boys who thought sex educators were available for sex talks and 'sexting'. It was a gradual realization that there is a small percentage of people who have a stringent perspective and that won't change come what may. Their knowledge of sex is unbelievably skewed.
As with the followers, yes, there have been heartbreaking stories; unbelievable and painful glimpses of their lives simultaneously weakened and encouraged me in many ways.
It might sound like an oxymoron but that's how it was. On one hand, I felt honored to be counted as someone close with whom they could share their deep and dark secrets. On the other hand, the gravity of what they went through shook me to the core. As the saying goes, sometimes the truth is stranger than fiction.
How do you find time for family, especially Maya in this tight schedule?
I always mindfully set my schedule in such a way that Maya is not missing out on our quality time. Yes, there are days when she did not see me and missed me but that's the part of the game. I also took deliberate screen-time breaks when I realized that my eye power is going downhill. It is never easy but not impossible also. I believe in gentle parenting that is crafted with a set of boundaries.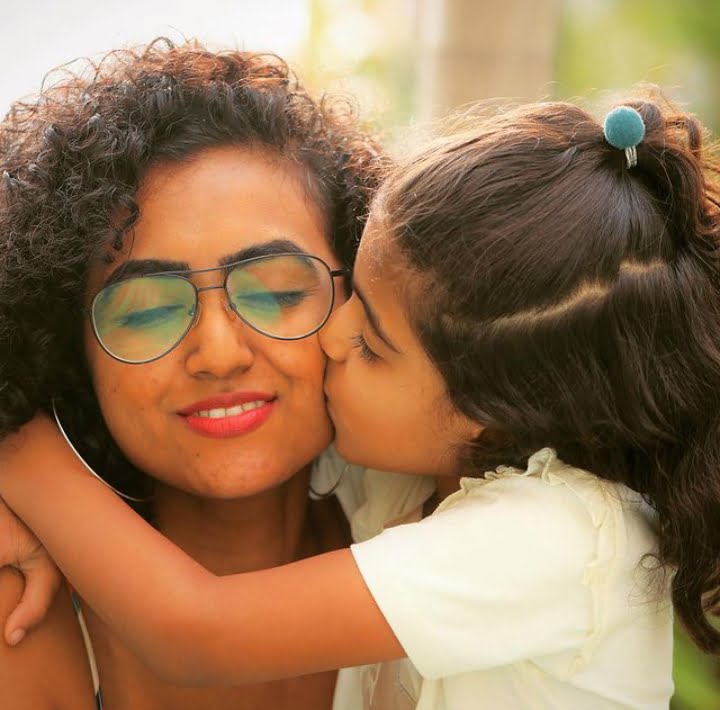 Swati Jagdish was a corporate child once. Invested with ideas that she imbibed during and post-pregnancy, she developed an incomparable arena for herself. Today, Mayas Amma is a sensation and so is the face behind the page. She not only spreads the knowledge of sex, and sexual preferences but also is an advocate of gentle parenting. TCT has always tried to identify unique personalities through #RealMoms. Swati would invariably be one of the most unique achievers among them. If you wish to be featured in our Real mom series, fill the sign-up form.