"Gone are the days when people frowned at single mothers, or rather the days when women cared about frowns," says Real mom Ritu G – an extraordinarily talented, undeterred woman, with impeccable leadership qualities. After fighting PPD and a failed relationship/marriage, she built up a network that grew nationally and received international acclaim. Ritu opens her heart with The Champa Tree in a candid #RealMom conversation.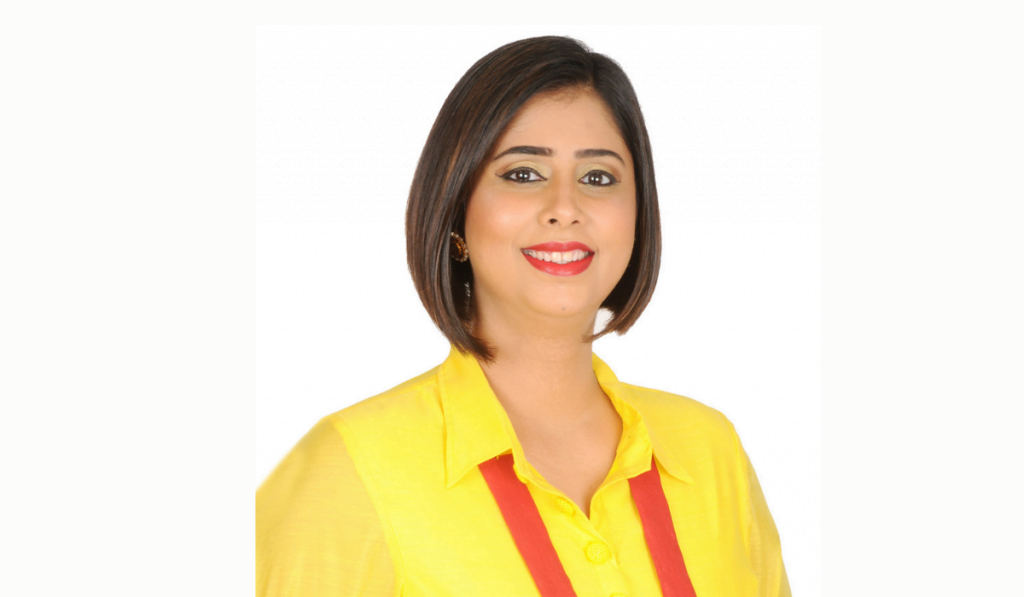 Real Mom Ritu:
My parents were working, both Engineers, and I grew up as an independent child, unlike the red carpet treatment we see now. To walk to school would be an unbelievable scenario now but my childhood was characterized by independence. I had a grounded upbringing without flamboyance. I was an average child and the only extracurricular activity for me was the Bharatnatyam classes which my mother enrolled me (for which I didn't have much interest). However, the participation and victory in inter-school competitions changed my track because they helped me bloom. Since then, there was no looking back. I became a permanent participant in every competition. Further, I joined Shiamak Davar's classes and was an active member of his troupe. It was the happiest time in my teenage life.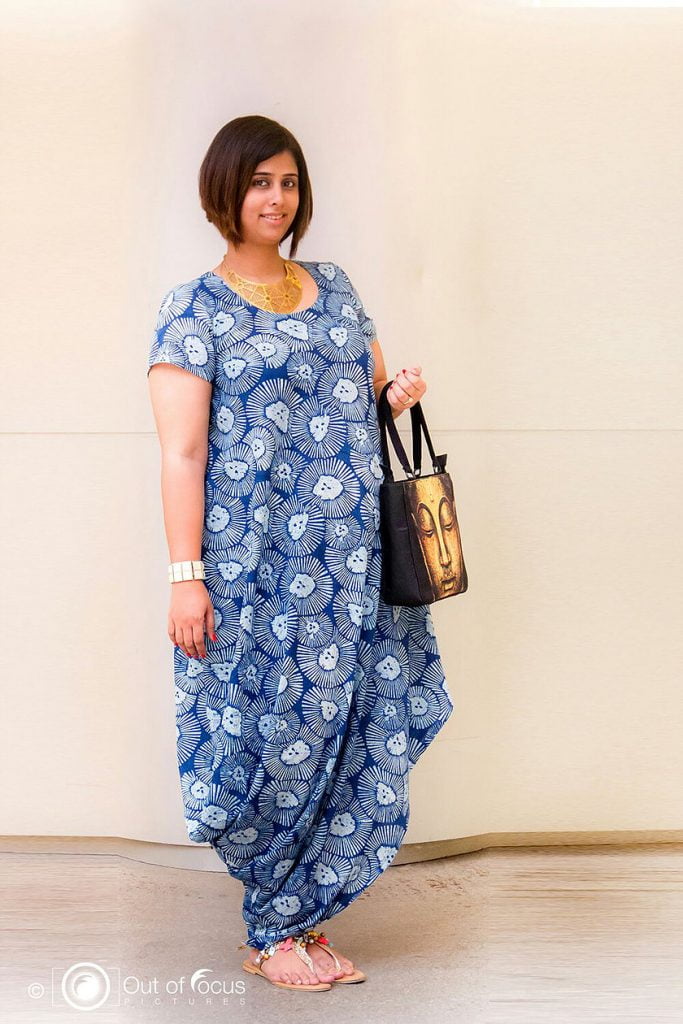 The detour in my journey:
I was born and brought up in Mumbai and lived there for 24 years. After marriage, I shifted to Delhi and later to Australia. Adaptability has always been my most powerful trait. On our return, I started working as a freelance trainer. In fact, I donned many caps during that period, of which, working as a mystery shopper for quality assessment was the most exciting role. While I was immersing myself in the work, the next detour in my life happened. The most tumultuous privilege bestowed upon me – Pregnancy
When I was pregnant, I quit the job because parenting, for me, is an honour and not a responsibility. Sara came to my life fulfilling the deepest desire to have a baby girl. But was I able to immerse myself in the paraphernalia of motherhood? NO!
I was feeling low, with constant negative thoughts and crying spells. There were days when I didn't want to hold my child. Postpartum depression was staring at me. Lack of sleep and no support whatsoever could also be attributable to this.

Ritu G gets candid about dealing with PPD
 It is said that it takes a village to raise a child and I became the village for myself. I have always been a winner, the centre of attraction wherever I go. But an exuberant self of mine was hidden behind PPD, which got fuelled further with a failed relationship or rather a marriage. After separation, I came back to Mumbai. Frankly, I was not socializing as I was hands-on with my daughter and not because I cared about what others would say.
I set my destination and destiny:
I didn't tell anybody about separation because I didn't find the need to. Mainly because I was a confident, inquisitive person who wants to know what is happening in the country and the world at large. Notwithstanding my courage and perseverance, the transition was tough but it wasn't a challenge that seemed impossible because I have always been a working woman. There were times when I was negative and even breeding suicidal thoughts. I was slipping into depression again and I knew I had to get myself back because I couldn't fail in my life because of a failed relationship. Thus, I took the much-needed step for resurrection through hypnotherapy.
Slowly and steadily, I was coming out. It was then I started the Whatsapp group with 20 women. What commenced as a space to share information, grew leaps and bounds. Being featured in Newyork times was never even in my dreams. Hosting complimentary workshops, social initiatives and crowdfunding campaigns, campaigns for LGBTQ, self-defence initiatives by Akshay Kumar and Aditya Thackeray – my JAMMs (Journey About Mast Moms) became a sensation.
My take home parenting lessons:
I have always been there for my daughter. Yes, there did come a point of time when I told her about our separation and she's okay with that. I learned that with the right choice of words we can tell anything to kids. Mine is a Bohemian parenting style. I am not a friend to my child but I am a friendly parent who never compares my daughter with anyone and lets her learn to accept failure. My style of parenting would be weird for many people. These days everything is compartmentalized with undue peer pressure, lack of exposure, and unhealthy competition. Boredom is treated in an unhealthy way providing the kids with instant gratification. But on the other hand, I am happy to also see the mothers teaching their boys household chores.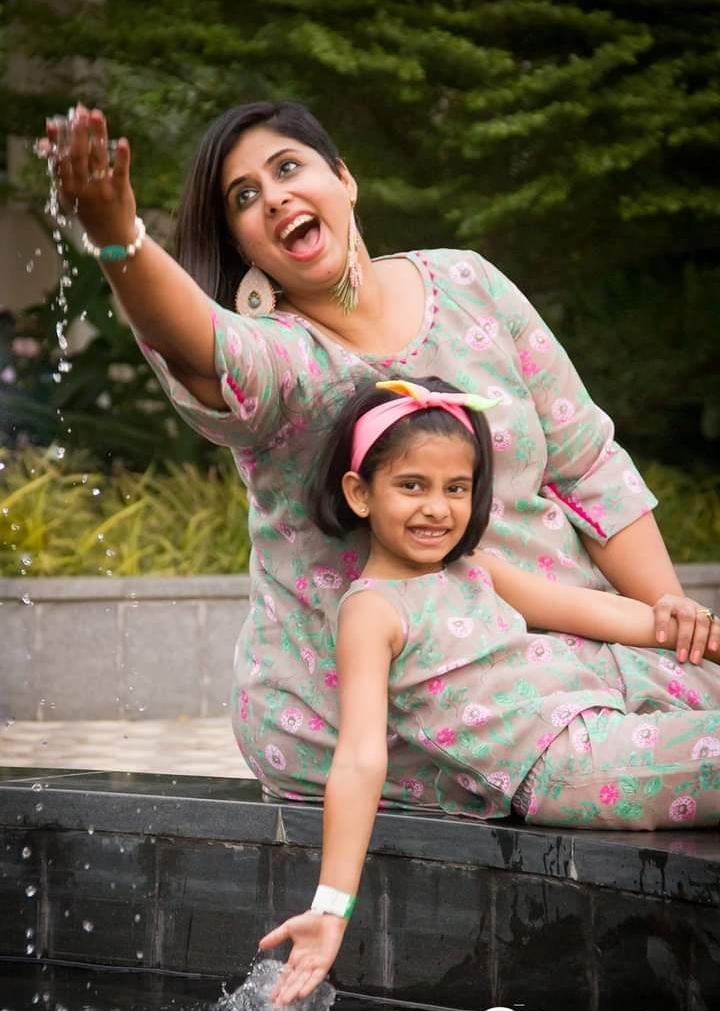 My pre-covid time was about travelling every month with my daughter. For me that is education.  I let her walk in the rain, jump in the puddles because I think our kids have a nature deficiency disorder.  I am a travel enthusiast, I love nature, music and my daughter inherited these traits.
Being a single mother
I didn't have any other option than to be a father also. It materialized as a real pain when my daughter's friends used to play with their fathers amidst festivals. But we outgrew it. Initially, my family tried reconciliation as any family would after a failed relationship that we tied up with the marital knot. But eventually, they realized that it would not work. My radical views would not resonate with traditional families. Hence, I decided to make myself independent. I was in denial because I have been a perfectionist and always tasted success. I couldn't believe that I could fail in anything let alone marriage. That's why I want to prepare my daughter to face failure also.
I am looking forward to moving on this year.

Ritu
Advice to women
As per Indian cultural upbringing, compromise and suppression are the qualities imposed on women. I would say that women should learn survival skills- cooking, cleaning, driving, education, and financial independence (be it passive or active income) so that if you reach the crossroads you have to be independent.
Learn to delegate! Motherhood is unfairly glorified and multi-tasking gets you nowhere but affects your quality. To accept change and take that leap of faith is the most challenging aspect. Any transition is tough, challenging, and confusing but once you take that leap of faith nothing can break you. Keep your chin up, be self-motivated, and make sure to have time to rejuvenate yourself. Don't end up in the vicious trap of keeping others happy at the cost of yours. This realization came to me very late but once it did, I embraced it. Master the art of ignorance. Get out of 'what people think and find a good companion. Find love and prosper in your life. Don't think that your life ends with divorce or a failed relationship. As the last note – This year I am looking forward to moving on.