When I was expecting there was only one thought that would run on my mind (constantly). It used to pretty much haunt me. The idea of having to spend SLEEPLESS nights when the baby is born, how would I ever cope with sleep deprivation? How am I going to survive the first three months?! I was told all sorts of things, for instance, 'just wait until the baby arrives', 'the baby will wake up after regular intervals', 'excessive co-sleeping is a bad habit, it will lead to sleep problems', 'baby isn't safe sleeping on your bed', etcetera etcetera. So, we were kind of prepared for the worst. I and my husband tossed out all thoughts of establishing good sleep habits early on, in favor of getting a few hours of uninterrupted zzz's. But we were not sure of our baby's bedding. Then, one day, a new mother came to my rescue. She recommended Wudplay, a brand synonymous with baby cribs and wooden cots. I figured they were selling online since 2006!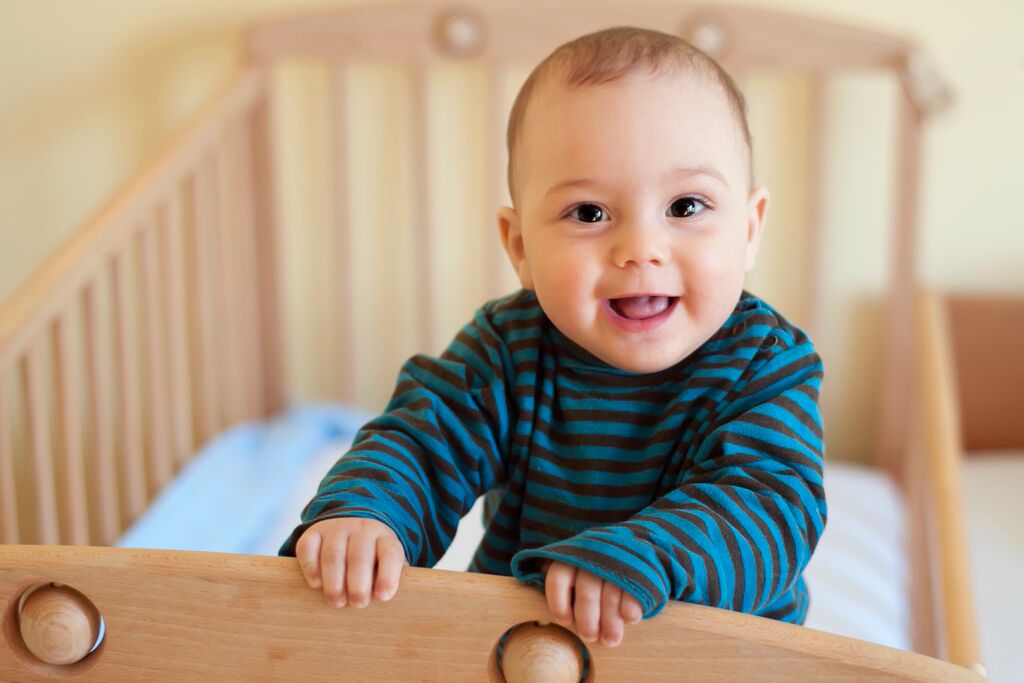 Wudplay, an Indian brand (based in Hyderabad) is known to deal in quality kids furniture, catering to moms and dads like us who are always on a look out for a safe and comfortable platform for their little ones (read newborns/infants/toddlers).
And.. THAT's IT! I got my answer: A perfect baby crib or a wooden cots for baby that fits in your budget, and ensures your little one is safe, wakes up feeling fresh is what each and every parent longs for.. Isn't it? If it happens to be a convertible type, then please assume – you have hit the jackpot! It can actually be passed on from one generation to another 😉
So, all you mummies and daddies, check out this awesome range of high quality, durable, elegant and extremely comfortable baby wooden cots and cribs for your little ones.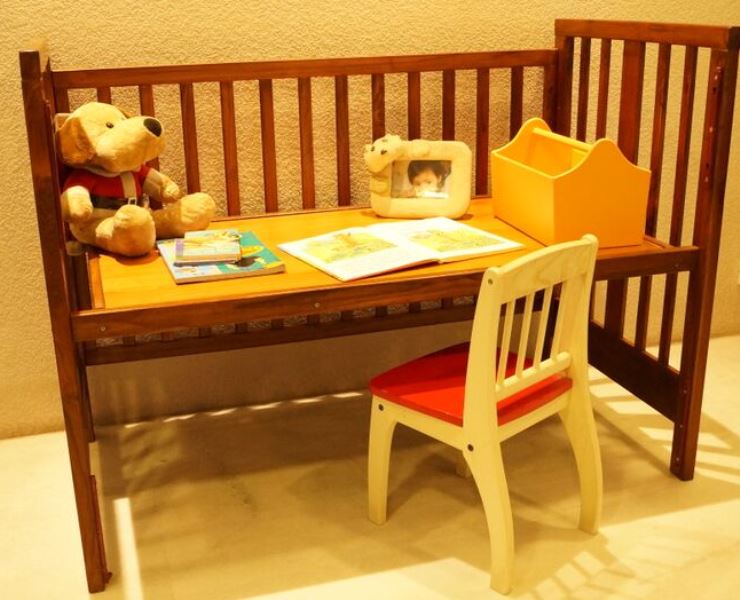 Why Wudplay?: Finding a baby cot or a crib that looks great can be a task. However, what is even more important is to hunt for a crib that is safe for the baby to sleep in. There are several topographies from the safety point of view that parents should be mindful of before purchasing a kids cot online or otherwise. Just because a crib has never been taken out of the box does not mean that it is safe and meets all the guidelines. But, Wudplay is a unique brand that takes care of all the issues. Their cots and cribs come in simple designs (clean, simple lines) that make them super safe, besides, they use Teakwood (and NOT mango wood). Yes! You heard me right. It is by far, the best wood for furniture and the non-toxic finish makes this brand stand out. It also happens to be the safest option for teething babies who become little woodchucks, gnawing away at the side of their crib for comfort.
I have handpicked a few pieces for you to choose and shop from: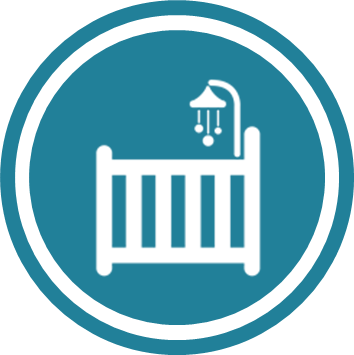 Aster (Sliding Rail Crib): Comes with a sliding rail mechanism; Can be converted into a Sofa/Cot without rail; Can be converted into a study table for kids/adults and activity table for toddlers; Additionally, can be used as a bed for kids up to 3 to 4 years of age. Priced at 16,200.00 (INR). Click here to explore/purchase the product.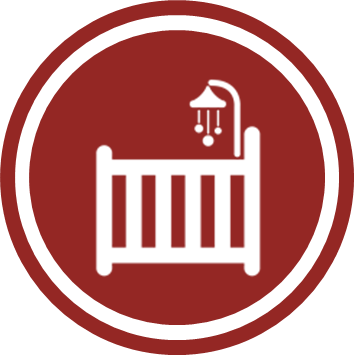 Buttercup (Crib-Cot-Adult Seating): Compact and easy to use for children up to 7 years of age; Converts into a Sofa and a Deewan (for adult seating) without rails; Highly recommended from safety point of view for it has sliding rail with spring mechanism with locking for safety purpose. Priced at 21,500 (INR). Click here to explore/purchase the product.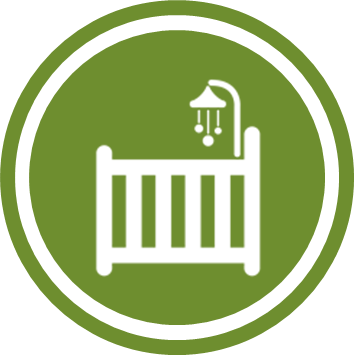 Clover (Econo Sliding Rail Crib) with Lockable Wheels: Has sliding rail mechanism; comes with wheels; Converts into a sofa with rail as well as into a toddler bed with rail; Can be used as a bed up to 2 to 3 years of age. Priced at 10,150 (INR). Click here to explore/purchase the product.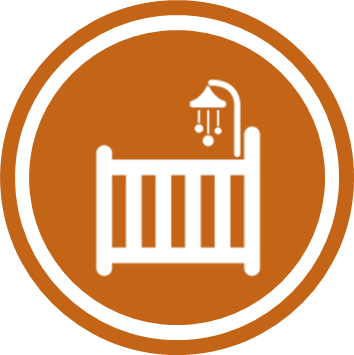 Gloriosa (Storage Crib Converted to Big Size Cot): Crib with under bed storage drawers, changing table and shelves; Comes in various natural wood finish options; Compact and easy to use for children as a crib up to 3 to 4 years of age and later as a bed for up to 12 years of age; Can seat an adult on it comfortably. Priced at 49,900 (INR). Click here to explore/purchase the product.
According to Udisha Alok, a mother to a 5 year old and a newborn baby. "Wudplay product conforms to the International safety standards, is sturdy and very flexible in its design. The quality of the product was the first thing that made us think of going for it. A visit to their showroom and the attention to detail that we saw in each product was what made us go for it. My daughter loves the wooden cots. She has seamlessly transitioned from our bed to hers and sleeps peacefully in her bed. My 18 months old nephew loves it too and doesn't want to come out of it at all!"

Another happy customer – Siharsha (Bangalore) says, "It is certainly a value for money when compared to the other options that are available in the market."
Additionally, Wudplay simplifies your life as it provides customers with the DIY – Assembly Manual and Easy to Assemble Video at Home which is available online (means pretty handy).
Wudplay's special deals: The brand is currently running amazing baby-cribs-deals on their website. If you are planning to shop for your baby or thinking of gifting it as a baby-shower-present to your loved ones, then go on, pay them a visit and check out some fantastic offers (with mattress and fitted sheets options) too. You can get in touch with their team here.
So, folks! Happy Parenting and may you sleep like a baby 🙂
Stay tuned to learn more about Wudplay!
by Vaishali Sudan Sharma updated on July 2, 2015