Wintertime is in full effect. The dog deserves to have a warm and cozy spot where they can stretch out. Claim it safe as their very own. If you've been thinking "how to comfort my dog" or "how to design a safe space for dogs" read on!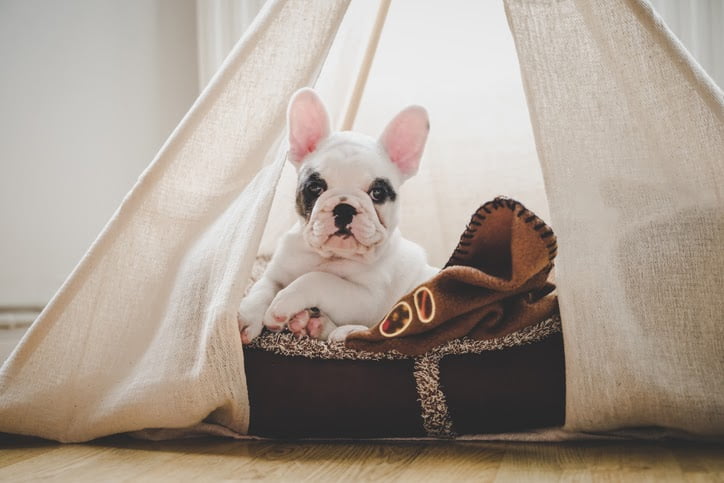 Designing a cozy and safe space for dogs
You might not be too surprised to know that creating a cozy and safe space for dogs is as much for you to enjoy as it's for them. You might think, " I did everything to comfort my dog". Your dog may not really have an appreciation for all of the artful touches you give their space. However, you can have the company over and show it off to them.
Your dog will enjoy the fact that you have created an area just for them. But don't expect them to care about what color you have painted their little nook. Nonetheless, the great thing is that you get to really be creative and have fun with it, tying it into the rest of your house design.
Selecting the space
When creating a safe space for dogs. Logically the first thing to think about is where is the perfect location to place it. If your dog enjoys being in the thick of it all, give him a prime corner of the living room. Or, maybe your dog likes to hibernate where it's calm and quiet. In that case, you could give him a special home in a corner of your office. If your dog likes to chill in the garage, you could fix him or her up a little apartment of their own out there!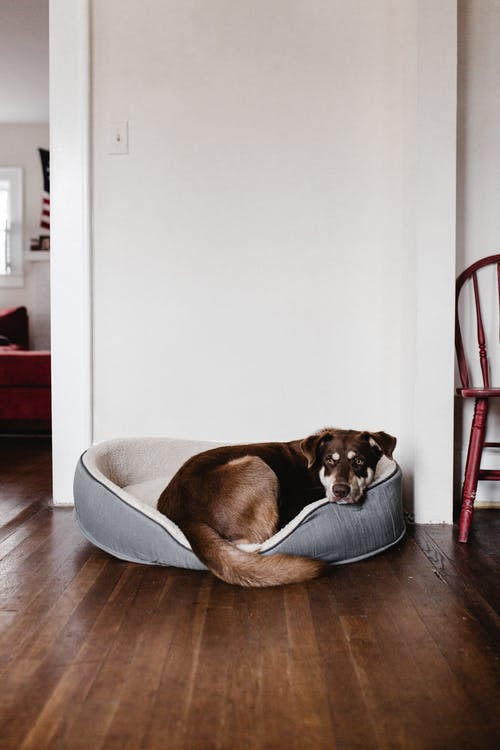 Wherever you select, be sure to do a bit of measuring beforehand, to make sure you can fit everything you have picked out within the area. If you have a small doggie, you won't need a lot of space, but if you have a Pit Bull, for example, you will need to set aside an ample amount of space for them. Ask yourself, " Will this comfort my dog?"
If you are thinking about bringing home a new dog, before you do, think about how much space in your house that you really have to dedicate to him or her. This should help you decide what breed would be a good match for your lifestyle. Remember that dogs need a lot of space to store items such as their crate, food, and toys.
Picking Out the Furniture
There is a myriad of different types of doggie beds on the market today. Nest-type beds are great for smaller dogs who enjoy curling up into a little ball. If your dog is a burrower, they may enjoy a cave-style bed that they can hide inside. If your dog enjoys sprawling out on your bed, they may enjoy a simple rectangular pillow bed. Dogs that enjoy leaning may enjoy a bolster-style bed or doggie couch.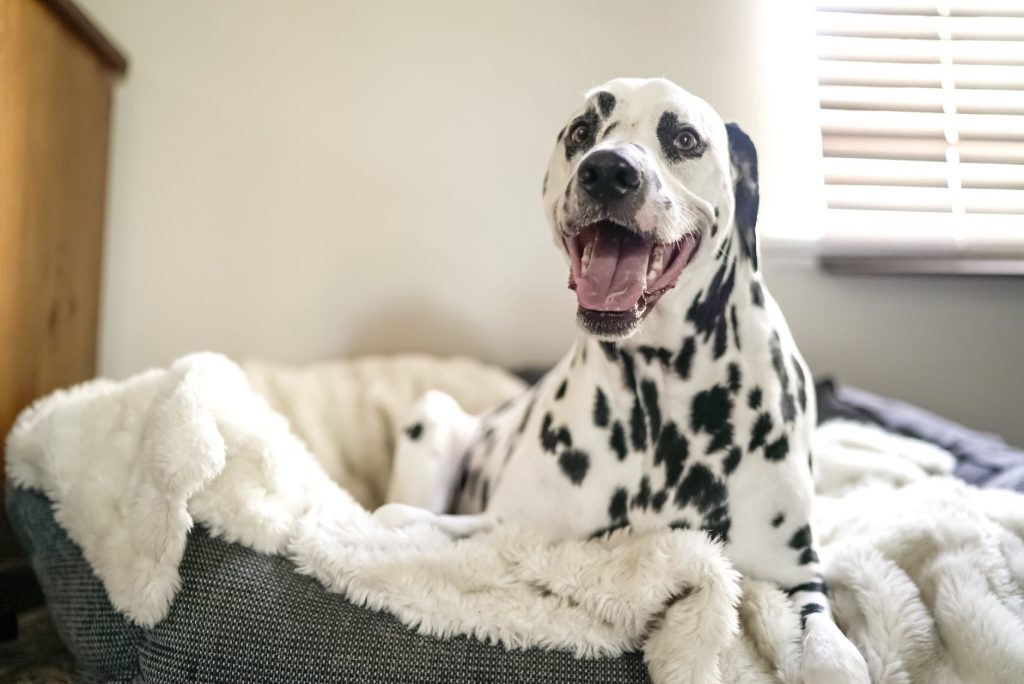 If you have a crate, remember that it is perfectly acceptable to use it as a doggie bed as well. You could always fold up some comfortable blankets and place them in there to make it extra nice for them. Your dog will feel safe and secure and will spend time relaxing in there, away from the cares of the world.
Selecting the Accessories
What type of toys does your dog like? Visit your local pet store with your dog and select fun and challenging items such as food puzzles that they can enjoy while in their special space.
Don't forget to make sure that your dog is sporting a new collar with updated ID tags with your name and current address while you are at it.
Why not get on the Internet and order cute items like personalized dog bowls and picture frames with their names etched on them to decorate their cozy nook? The options are endless when it comes to decorating their designated area and simultaneously providing a safe space for dogs.
Final Thought
Your dog is a part of your family, so give them a space that you can be proud of! Let your creativity shine through and enjoy the process of creating a warm, cozy, and safe space for dogs. Tell everyone, "hey I did everything to comfort my do, did you?"