Are you a new parent on the lookout for the perfect diaper for your little one? Look no further than R for Rabbit's Feather Soft diapers! R for Rabbit is a brand synonymous with quality and safety products for babies. It delivers adorable baby products to make parenting easy and joyful. And now, the brand has launched a "No Rash Challenge" to prove just how soft and rash-free their Feather Diapers are!

The "No Rash Challenge" – A real consumer-based test of Feather Soft Diapers
To conduct the challenge, R for Rabbit launched a survey where customers could experience Feather Diapers free of charge and share their experience. The survey was targeted at parents with babies in the age group of 0-3 years and had a sample size of 120 pan-India respondents. The criteria for participation included registering for the survey, and the brand reviewed the profile of each applicant to ensure they qualified for the challenge.
Survey Results: Proving that Feather Soft Diapers are Soft and Rash-free
Once the applicants were approved, they received a confirmation email and a free pack of R for Rabbit Feather Soft diapers. After a week of using the diapers, the applicants received a survey link to fill out. The results of the survey were astounding! Over 98% of respondents said that their child did not get rashes while using Feather Diapers, and 97.5% said that the diapers were super soft and lightweight.
Other benefits of Feather Soft Diapers – Absorbency, Leakage, Size, and Comfort
Additionally, 84.2% of respondents said that the absorbency level of Feather Diapers was high, with one diaper lasting up to 12 hours. Only 11.7% said that the diaper lasted up to 4 hours, and 4.2% had to change it after 1-2 hours. In terms of leakage, 96.7% of respondents did not face any issues. Furthermore, 97.5% of respondents thought that the diaper size was perfect, and 99.2% said they would recommend the brand to their near and dear ones.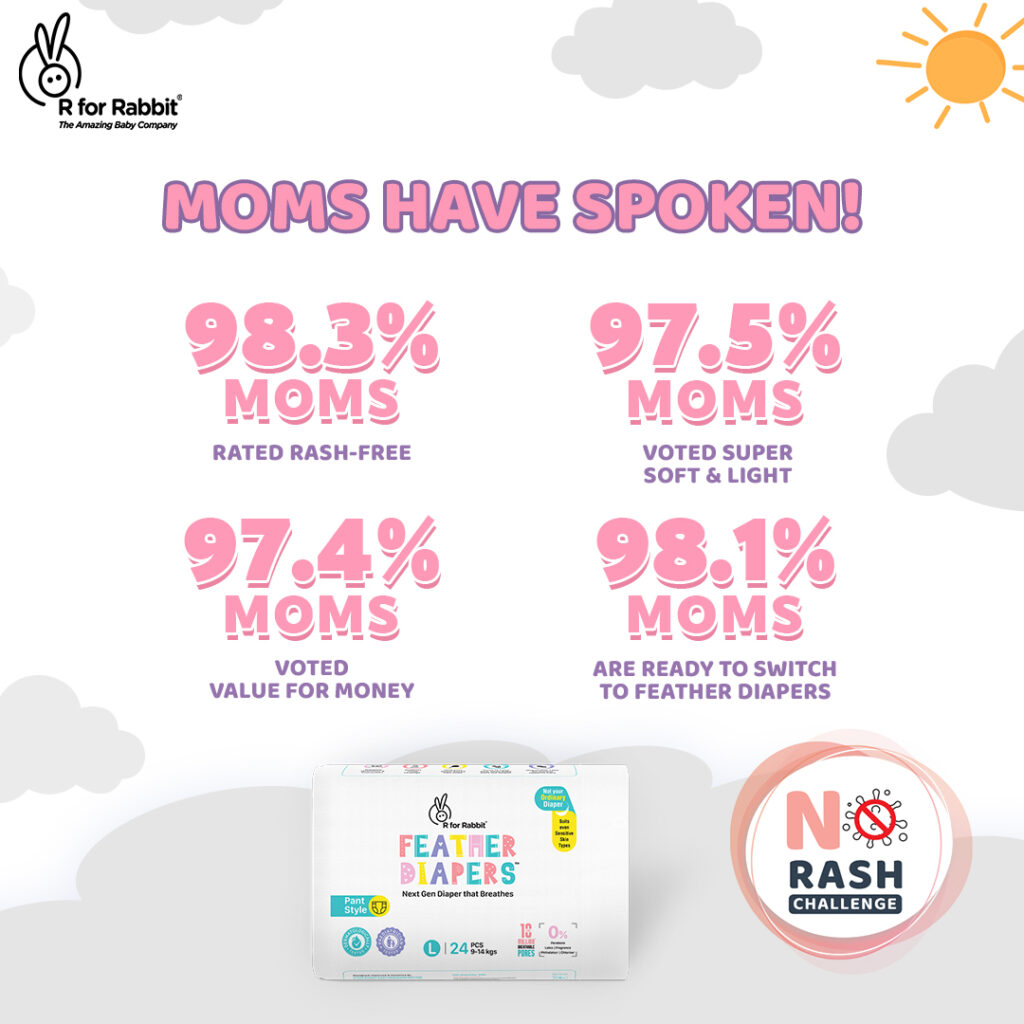 When asked if they would switch to R for Rabbit Feather Soft diapers, a whopping 98.1% of respondents said they would do so any day. And when asked about their diaper purchasing habits, 83.4% of these respondents said they buy diapers online, while 16.6% buy at retail stores.
Customers' Opinion on Feather Soft Diapers: Why R for Rabbit is the Go-to Choice
Over 100 respondents rated their happiness level with the diaper on a scale of 1 to 5, with 5 being the highest. An overwhelming 40% of respondents found the diaper to be rash-free with an instant moisture lock. 30% found it super soft and lightweight, 11% found it to be of supreme comfort with a flexi waistband, and 9% found it to have high absorbency. Finally, 97.4% of respondents thought the diapers were value for money.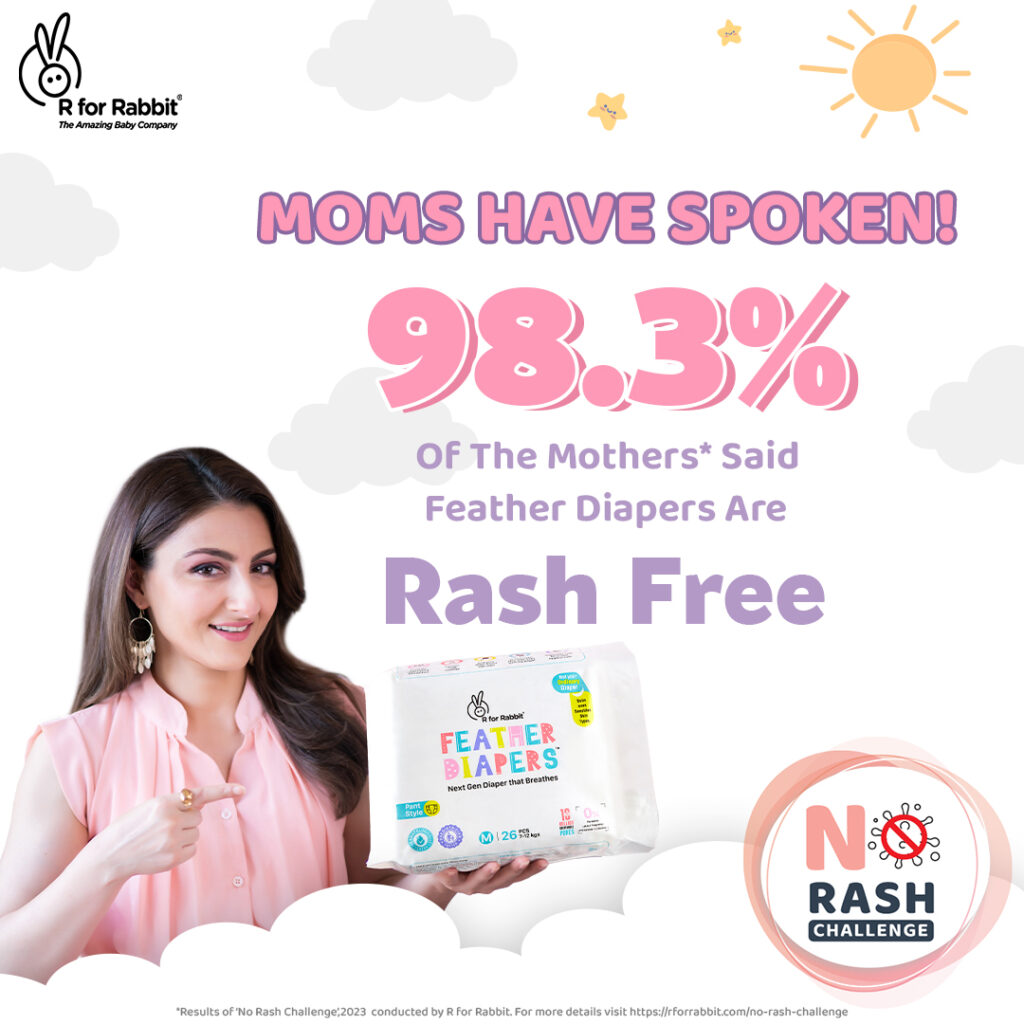 Conclusion: Why R for Rabbit's Feather Soft Diapers should be Your Go-to Choice too!
So, if you're looking for a diaper that is soft, rash-free, and value for money, R for Rabbit's Feather Soft diapers should be your go-to choice! With a proven track record of quality and safety, you can be assured that your little one is in good hands with R for Rabbit.