Kids love to play and COVID-19 lockdown times are no different! The entire family is confined in their home. Online games have now become a bigger source of engagement and entertainment for families. Most parents are concerned about the time spent by their kids on phone and what they browse; however, keeping kids busy is also on their mind. Games are not just for fun, studies have proven that they help reduce stress, depression, and increase focus, ability to multi-task, and make decisions. While we have a list of best apps for toddlers and kids, we also thought to compile a list of online games for girls (especially), all these games will help in the mental growth as they develop thinking to solve a plethora of mind-blowing puzzles, math questions, finance, and cooking related games. So, a little screen-time is okay!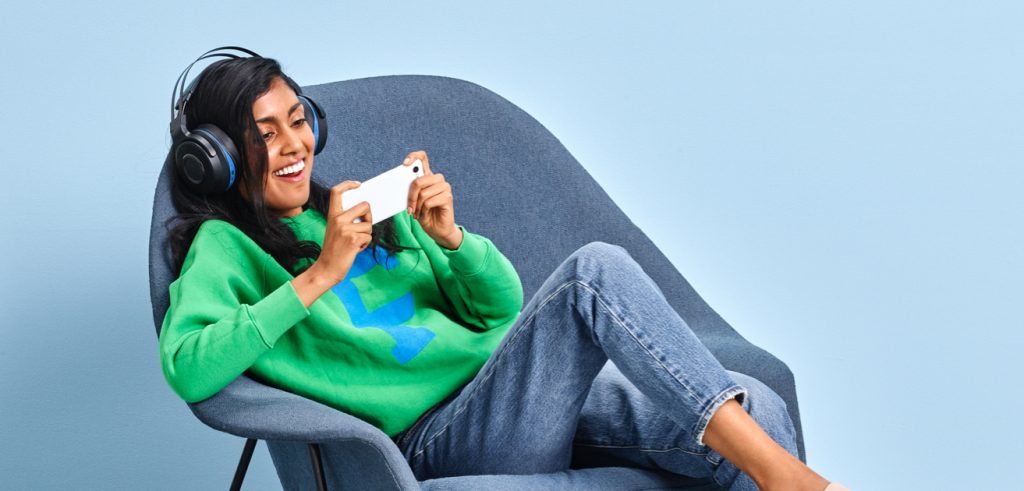 Online Games for Girls that are More Than Just Fun:
1. Pictoword
In this game, the player reads from two pictures to form a complete word. The puzzle is a combination of pictures and the kid has to guess what word will these two pictures form together. For example, a ring and an ear to form a complete word earring. This fun girl game online is a great way to learn new words and expressions. This game will keep the girls engaged and keep them waiting for more.
Download – Playstore | iStore
2. I Love Hue Too
A psychedelic journey into color, shape, and light. This includes around 30 geometric tiling patterns to create mind-bending challenges. This tests a player's color perception and logic. This game is not easy, the levels get progressively difficult. This online game for girls would help in building attention to detail and increase focus.
Download – Playstore | iStore
3. Math Game
A game to improve mathematical skills! It is a fun game with various challenges where the girl can be playing with the computer or other players and see real improvements in scores. The scores are up for comparison making it more competitive. This fun online game will help your girl get involved with maths, like it and increase their logical abilities. As the game allows competing with other players and has a leader board, it also helps in building competitive skills.
Download – Playstore | iStore
4. Cooking in the Kitchen
A cooking game with multiple recipes where one needs to cook three dishes. The player can choose what to bake or cook from donuts, soup, pizza, meatballs, cake, cocktails, etc. Most of the dishes have an option to add various decorative toppings or toys. It is one of the top games for girls in play store. This game nourishes the child's creative abilities.
Download – Playstore | iStore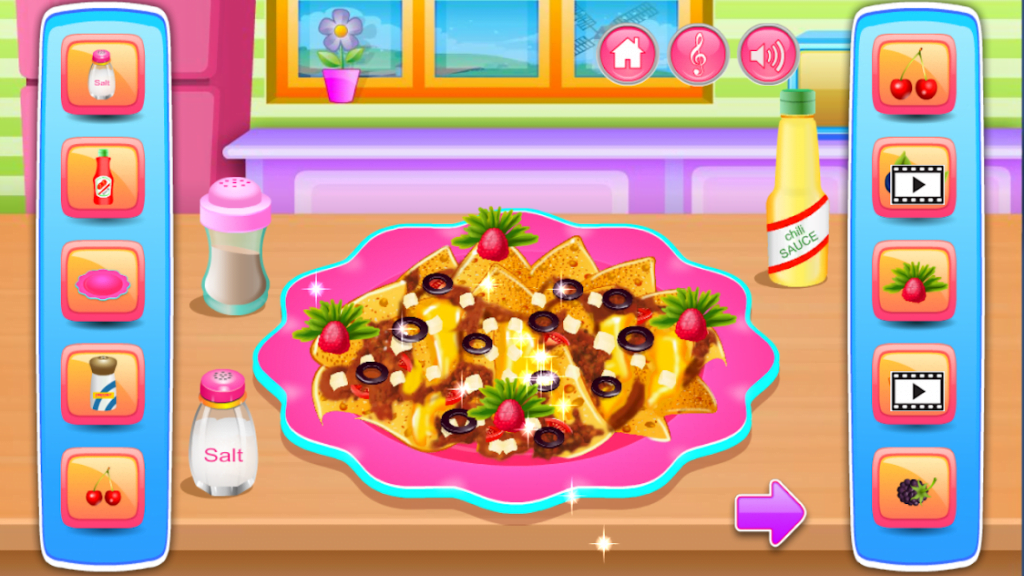 5. High School Cash Register Cashier
It's time to get behind the desk of the High School and manage it. This online game for girls makes her manage the school and also be the cashier. This high school game focused to improve your child's educational and time management skills. The game features student life, teachers and a perfect school set up. This is a good game to learn time management, cash register, lending, receiving, and expenses. This fun online game for girls helps them get good at mathematics and counting while having all the fun in their virtual school life.
Download – Playstore
6. House cleaning
A sweet house and adorable cleaning world with interesting house cleaning activities. This is one of the best houses clean up games for girls. Help the girl to clean up and tidy a messy house, wherein you are a cleaning princess. This encourages them to create and live in a dream house while making it tidy and arranging every aspect of the house. Teaching girls to manage a home, and how to get their home fixed when no one is around. A wide variety of flowers and fragrances are available to enhance the decoration and interior. This online game for girls offers various activities include cleaning a bedroom, bathroom (using various brushes and liquids), kitchen cleaning and arrangement, window cleaning, cleaning clothes, and drying them.
Download – Playstore | iStore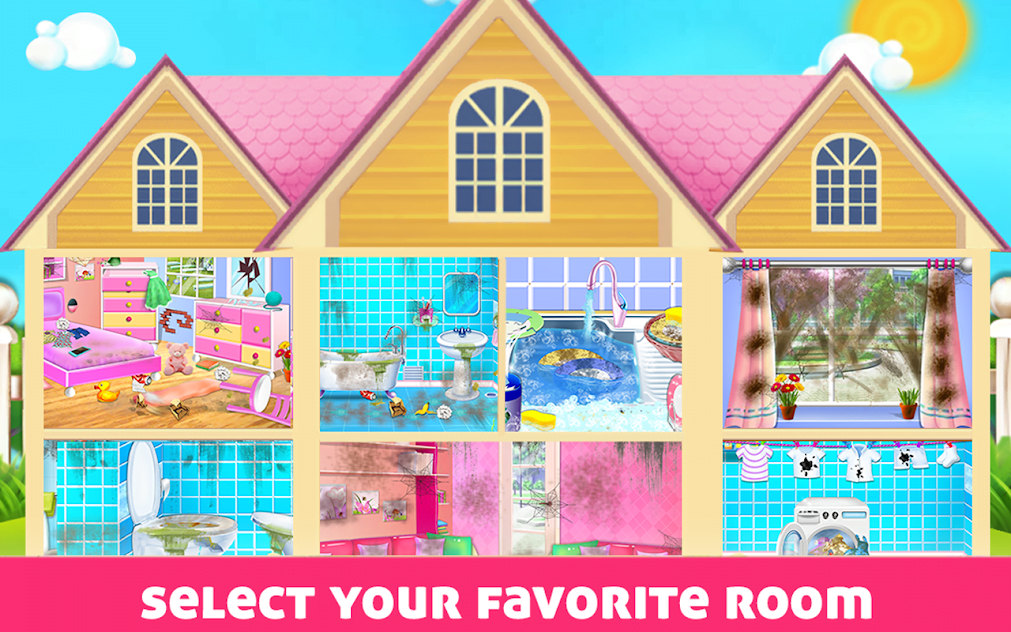 While there are a host of other games available on PlayStore from which one can choose; however, it is imperative to pick a game which is not only engaging but also offers an exercise to the highly energetic mind of a girl.
by Ankit Mohan