Having a bad hair day? Are you tormented by dandruff, dry and frizzy hair, or even hair fall? Are you burning a hole in your pocket, by trying out different hair products to remedy one or more problems plaguing your hair? It's about time you understand that there is no one-size-fits-all when it comes to hair care solutions. Seriously, just think about it, the products you buy are probably loaded with harmful chemicals. The ingredients that they contain inevitably do more damage than good, and it's likely that you will be far from the desired results. Voila! This is where custom hair products step in to save your hair and the day!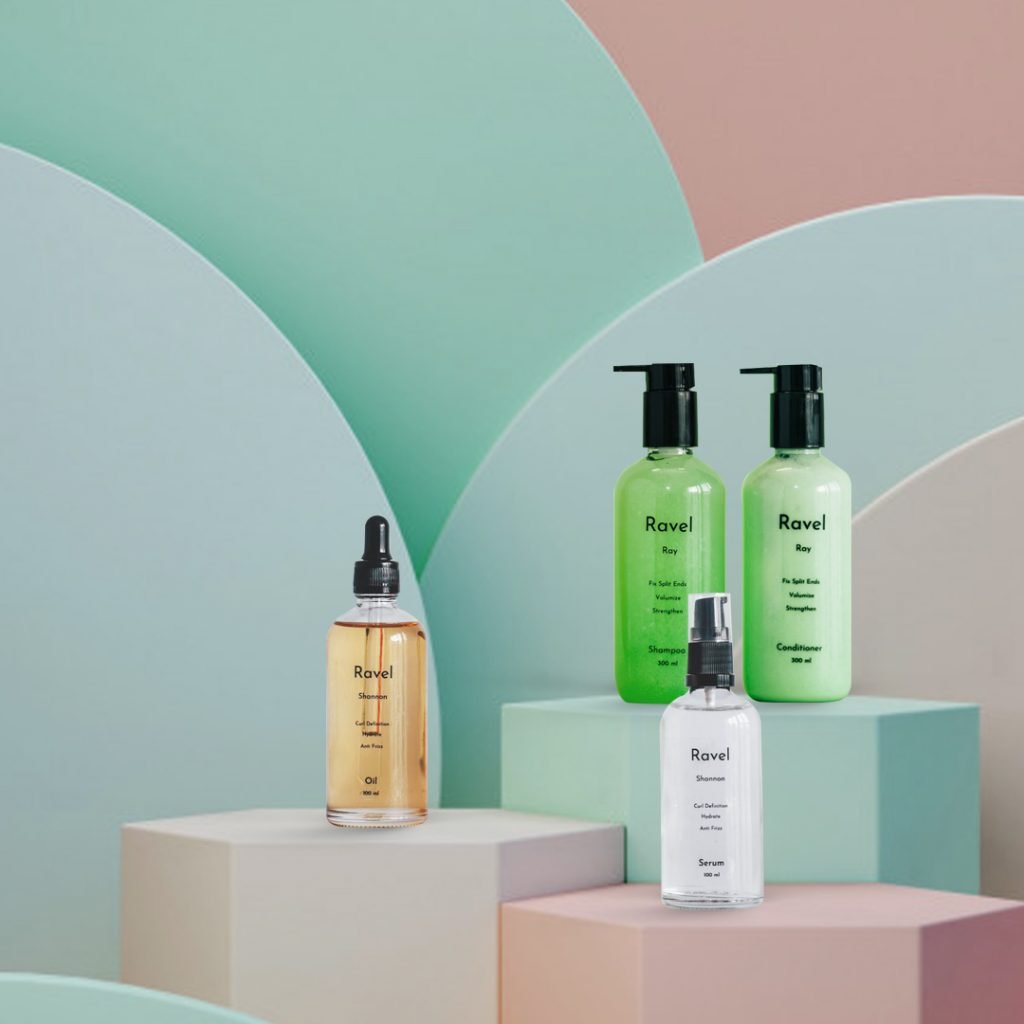 So, literally, stop scratching your head trying to figure out how to sort your hair troubles! Because you now have a reliable companion in Ravel Care custom hair care products to help you in your journey.
Why use custom hair care products?
Stress and worry are often among the primary reasons for various hair troubles, whether it's hair loss or premature greying. Let's also not forget the disastrous toll these factors take on your body. Therefore, all the more reason for you to choose carefully what you use for your hair. These products will help you revive dull hair, ensure that your tresses are shiny and healthy, and importantly help you meet all your hair maintenance requirements. After all, isn't your hair the crowning glory of your personality?
So, before it's too late, replace generic hair products, and instead try a custom hair products that's best-suited for you.
Why Ravel Care?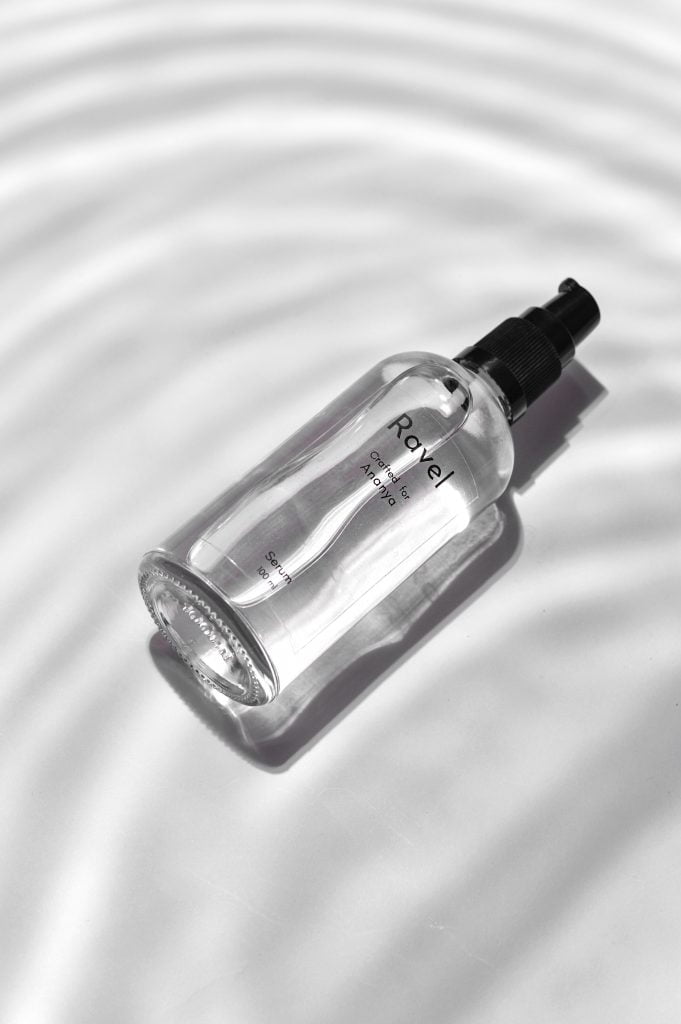 Ravel Care formulates customized hair products that will suit your unique hair maintenance needs and goals, thanks to the data-driven technology that they use and their advanced scientific research led by a team of experts. All you need to do is take a little quiz to figure out the best and most practical hair products for you. Select the right product by choosing the exact ingredients you want in your final product. These maintenance products are dermatologically tested and are safe to use since they are free of harsh chemicals such as parabens, sulfates, synthetic detergents, etc.
Benefits of Ravel Care custom hair care products:
Let's take a quick look at the advantages of custom hair products over the generic ones that are available.
1. Clean Ingredients sourced from all over the world
The single biggest plus of custom hair care products is that they do not contain chemicals such as GMOs, sulfates, and parabens, thus ensuring that your hair stays beautiful and healthy for the longest time.
2. Only natural/Vegan and cruelty-Free
Custom hair products are made from 100% natural, vegan, and cruelty-free ingredients. They contain natural oils, minerals, and herbal extracts that moisturize your hair and scalp, repair damaged hair, and leaves your hair looking glossy and healthy. Whatever your hair troubles are, remember Mother Earth has the remedy for it, which is truly amazing.
3. Zero allergens
The best hair products are made of all-natural ingredients suitable for every skin type and completely devoid of allergens. If you are sensitive to a particular chemical in your regular shampoo, there are chances that your hair and scalp may be affected. Choosing the right custom hair product can help get rid of these allergic reactions.
Your regular hair products may not be able to take care of all of your hair worries, but a customized hair product is created to target all your problem areas to give you softer, shinier, longer, or healthier hair; in fact, it can do all these and more.
5. Personalization all the way
Customized hair products by Ravel Care are custom-made for you and exclusively for you! It's this degree of personalization that is the brand's USP. The best part is that you get to choose the name, color, and fragrance you want for your hair product—personalized branding taken to the next level!
6. Complete transparency
With Ravel Care's custom hair products you can expect complete integrity and transparency—qualities that they are most recognized and well-known for. The brand has listed the ingredients clearly. So you know exactly what you are using and paying for.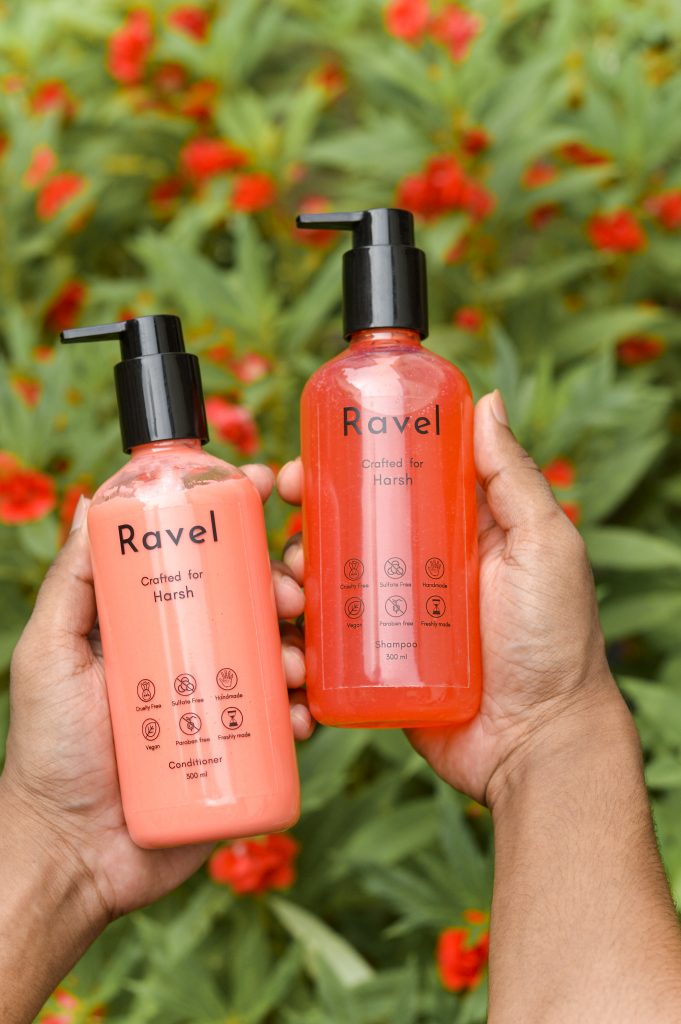 Custom hair care is a truly amazing concept, that helps you achieve your desired hair goals. Haircare experts work hard to create new formulations to offer a wide array of wonderful hair care products based on your needs, habits, lifestyle, etc. Not just that, they stay in touch to understand your hair treatment progress. Also, they answer any questions you may have about the product.
Last but not the least, if you are a new user, you can get a personalized trial pack (hair serum, shampoo, conditioner, and oil) delivered right at your doorstep. Try their products, and be on your way to getting super healthy hair in a matter of a few weeks!