A face mask has become a part of our lives just like a mobile phone. The COVID-19 has the world looking for masks and sanitizers as this is our "New Normal". These masks cover and protect our face mainly nose and mouth, but at the same time, they also hide our most unique features from the world. Who likes covering their face and when it becomes a compulsion, people tend to dislike it even more. Here is where our creative artists and designers come to our rescue. These designers have been making our lives much easier as the world has started to unlock.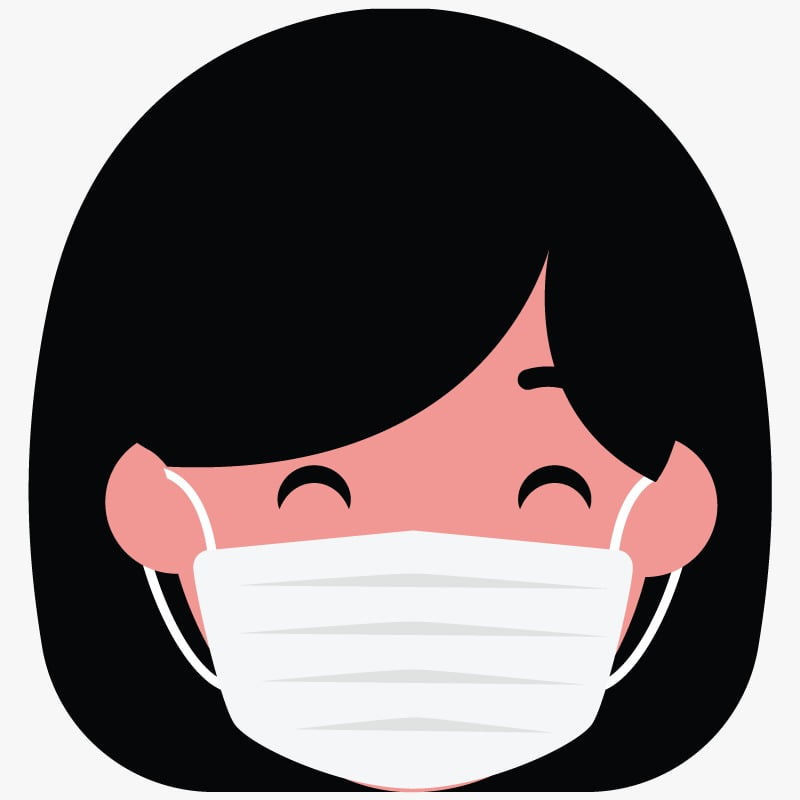 Quirky, stylish, and colourful masks are up for grabs! We finally can give up and call it truce with the surgical-grade, green, white, yellow masks; ruining our style and class, making us look subdued.
Beauty tips and quarantine hacks during COVID-19 lockdown
Some people have even gone over-the-board; getting gold masks for themselves, while some others prefer to team their masks according to their dress. Time to fashion our face with the all-new accessory especially for the COVID-19 times: the face masks.
8 Quirky face mask varieties for you and your little ones:
1. iShield – The COVID-19 killing mask
We found this mask not only working as a virus shield but also topping the quirk charts (the lining and padding makes it stylish). And it is India's first face mask that guarantees that is the certified active killer of COVID-19 virus particles. IShield, a Bengaluru-based Biotech company, has created the first made-in-India face mask that kills 99.99% COVID-19 Virus which has been tested and proven in the USA and Indian labs. It has developed a revolutionary technology that has the ability to link antiviral molecules to cotton fabric (and other surfaces) resulting in tekFABRIK TM which stops and kills viruses. The masks have spun bond and melt blown layers that create 6 levels of air filtration that protect you inside and out. The activated outermost and innermost layers are infused with IS 212 Molecule, proven to kill viruses and bacteria.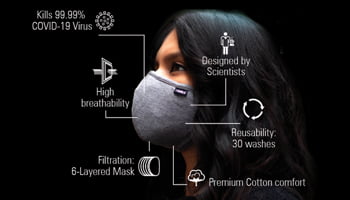 Instagram brand @AmMask2020 has face masks that have anyone's face printed to cover your lower part of the face. Angelina Jolie, Bradd Pitt, Varun Dhawan, Alia Bhatt, Virat Kohli, or anyone else you like. You can even try and get your own prints if you are your favorite. They have also added the double printed masks. You can also try the quirky graphic print mask that is not just funky but also stylish enough to flaunt your personality.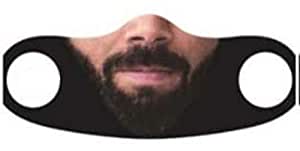 3. Mask-y face masks by SoxyToes
A binge-watcher! Is that you? So, yes this is the right website for you to look for masks ranging from Money Heist, Joker. All you need to do is just emerge from your den now!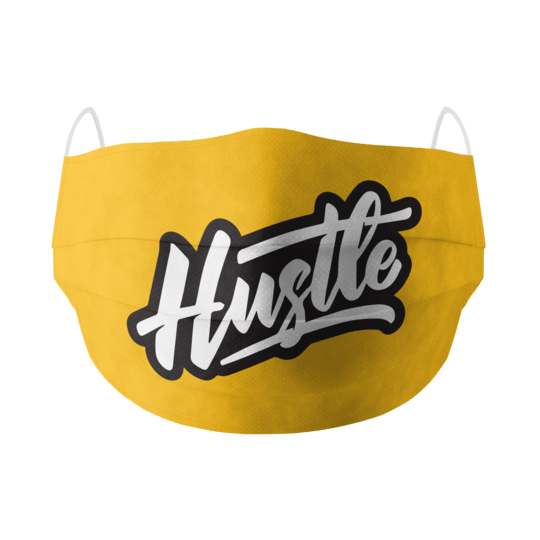 4. In no-rush kind of masks by ByKaveri
These masks are easy to pair with your everyday wardrobe. Sustainable and all-natural for all day, easy wear. The brand goes by the name "Linen wear brand By Kaveri" offers three-layer masks mostly in soft pastels with an outer linen cover decorated with delicate embroidery and contrast piping. They also provide slots to insert N95 filters too in case you need them. They have a wide range of abstract art face masks.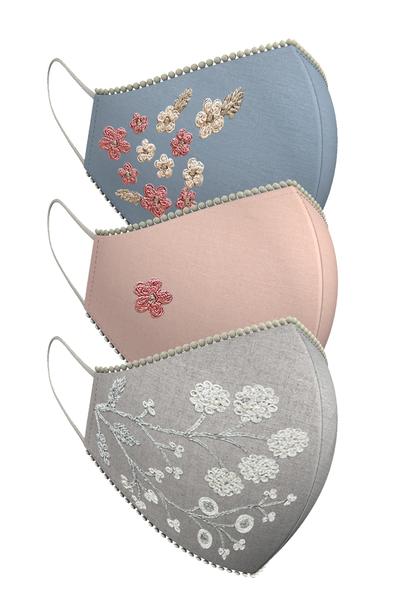 5. The office-wear masks by Bow&Sqaure
Yes, you read it right. Apart from office wear dressing and shoes or accessories, we now have a new addition of Boardroom or Office-Wear masks. Popular men's accessories brand Bow&Square has engaged with local craftsmen in Dehradun to design and produce bowties, neckties, cravats, and pocket squares. These masks sandwich fabric between cotton and suits you wear for the office. These are one of the best to carry when you mean business.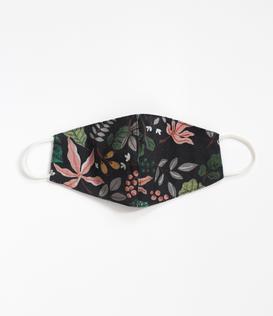 If clothes and jewelry were not enough, designers now have started luring the brides to be with mirror your party look kind of concepts. Indore-based Tahani Manaquib's, TamaraaByTahani, designs gowns and saris. The brand now also designs and creates hand-embroidered satin, silk, and handloom fabrics with ornamental designs suited best for Indian weddings.
7. The canvas masks by Face Armour
Online company Face Armour creates bright prints, florals, geometrics, camouflage, and sequins. They also allow users to custom design prints on face masks.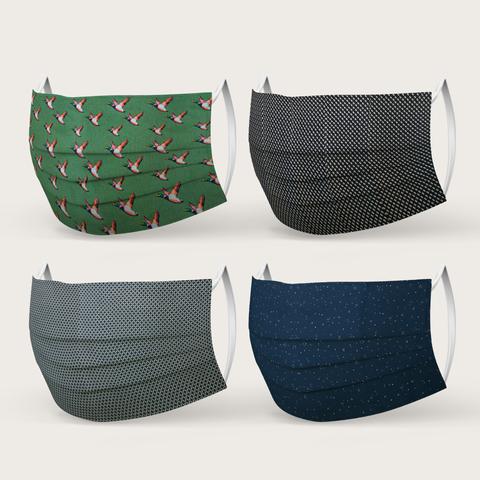 8. Kitch designer face masks by The Ink Bucket
A venture by Vidhi Khandelwal from Bangalore. She puts her signature hand-painted illustrations on home décor, stationery, accessories and now face masks. These masks look elegant and have been designed keeping in mind the classy Indian. They are double layered with happy, jovial, and relaxing prints. In case you, like all of us have missed your summer holidays, these masks are sure to give a peep and feel of the great Indian holiday season. At least enjoy the thought of a holiday, till the government allows you for real.
So, what's your type?