When a child is born, it marks a significant moment in life for everyone in the family. This happy moment reminds new parents of their challenges while raising this newborn child into a responsible adult. As a parent myself, I understand that every new parent needs to ensure that they are financially secure to face the upcoming challenges. So, your child can achieve all that they have dreamt of, but without quality education, your child would not be able to accomplish all that they have set out to do!
It goes without saying that child-rearing comes with a lot of financial planning, and trust me—the sooner it begins, the better is it is for you and your child. Managing expenses for regular schooling and other costs can be taken care of by utilizing your regular incomes; managing higher education costs is a different matter altogether. That's where a good child education insurance plan or educational loan comes into the picture!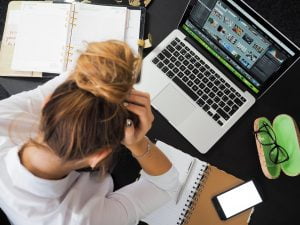 Secure your child's future, even when you are not around.
Make the right investments:
They help us secure our children's future by giving them all the financial support to accomplish their dreams without any hassles, even if we are not there to support them!
While many parents end up going for an education loan, others look to an education insurance plan as a means to meet their needs.
Education loan Vs. Education insurance plan: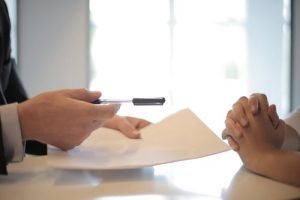 An education loan may be a good option, but it does not eliminate the need for investment that will take care of your child in the future, as your child may find themselves in need of more financial support in other areas as well.
Whereas, a child insurance plan is a blend of insurance and investment plans that ensure a financially secure future for your child. The sum assured is available as a lump sum payment at maturity, not just this, they also provide flexible payouts at some significant milestones of your child's life.
These plans also come with a premium waiver rider clause, in case the policyholder dies, contracts a severe illness, or gets injured. Simply put, acts as a safety net to support your child in the crucial years of their lives, even when you are not around!
The differences between an education loan and a child education insurance plan are as follows:
Education loans can aid in paying for your child's education at that time only. But an education insurance plan will save and invest your money carefully, so your child's education and other matters are taken care of.
Like all loans, an education loan is somewhat of a burden on your child and, by extension, yourself as you are expected to repay the loan in equated monthly installments (EMIs) as soon as your child finishes their studies and gets themselves a job. What if your child does not get a job and cannot pay the EMIs… hmm!
Education insurance plans support and protect your family, including your child. Protect your entire family by investing (and reinvesting in an insurance plan.
In case of unforeseen events, your family can get the sum assured amount as immediate death protection.
Child insurance policies have many tax benefits as opposed to education loans
Most of all, you can avoid the whole loan repayment hubbub in education insurance plans. You can also make partial withdrawals and invest the rest so they can be used at a later time.
My two cents…
My hunt for a good child education insurance plan began after the birth of my child, and that's when I came across child plans by ICICI prudential life insurance. These plans increase your savings and investments so that your child can get great returns even when you are not around for their support.
So, if you are a new parent and are planning on investing in a mutually beneficial plan that will allow you to save and reinvest so your baby can use it later… go for the child education insurance plan. However, if you are well to do and have no intention of "multiplying" your money, an education loan may be better for you.