The festival of lights is almost here and we can't keep calm. From cards party, making rangolis with kids, lighting diyas to eating yummy sweets; we like everything about Diwali. One of the best activities to do with kids is to actually decorate your house creatively! Yes, we are talking about making rangolis!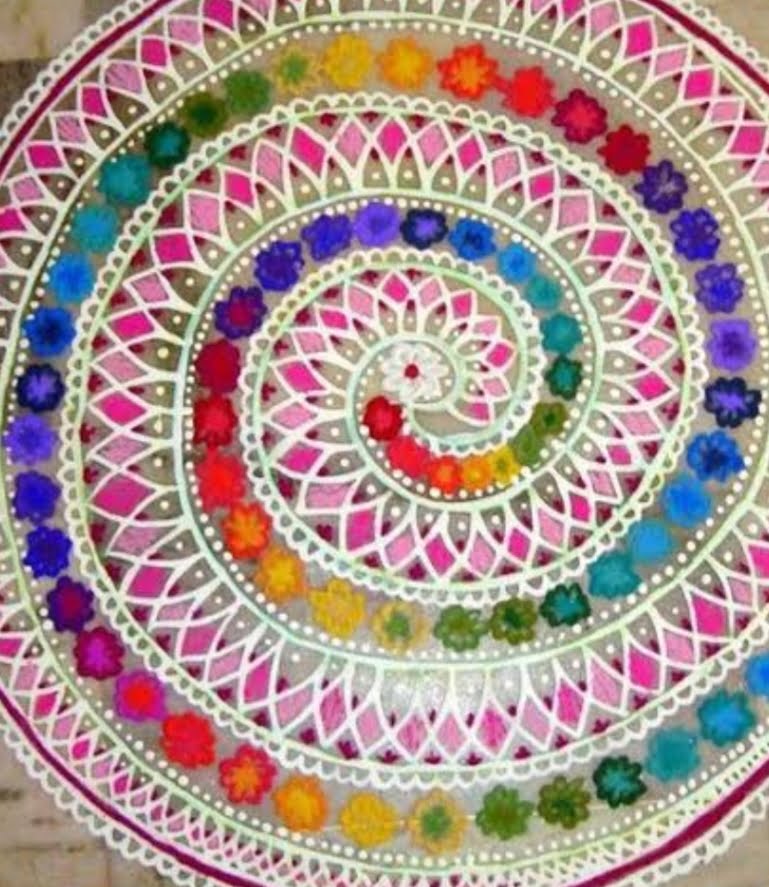 We at TCT have shortlisted 15 beautiful Diwali rangoli designs to make with kids:
1.

Spiral design
This rangoli pattern is super easy to make. Your child will just have to spread some powder and then make a spiral design by using their finger.
2.

Rangoli with playdough
All kids love playing with play dough. You can use the same playdough to make this rangoli design. The best thing about this design is that it is super easy to clean.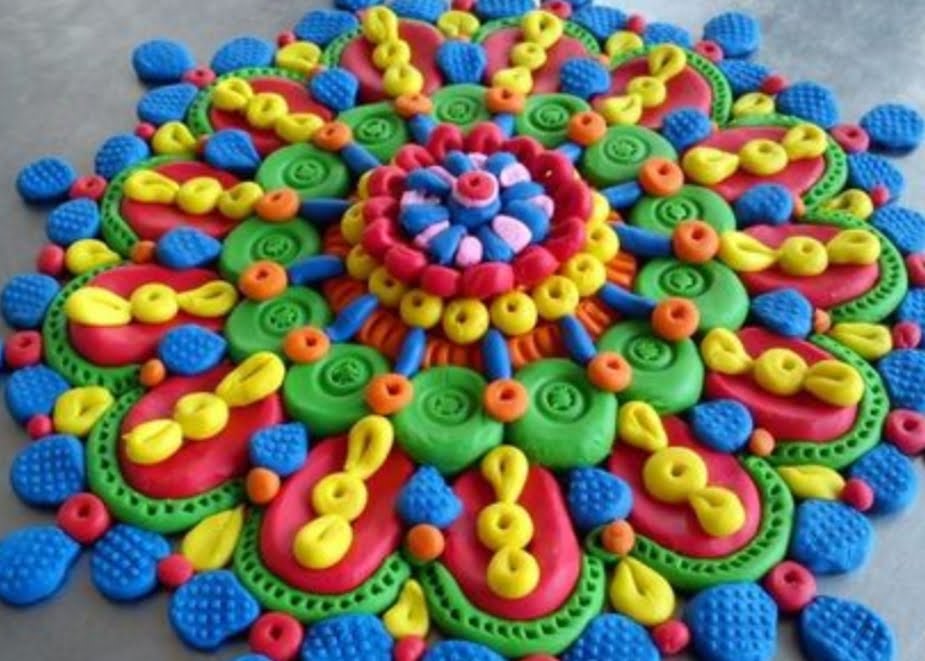 3.

Rangoli with pulses
If you want your child to do something different this Diwali, then let them make rangoli with pulses. All you would need is a cardboard piece and different types of pulses to make this rangoli design.
4.

Rice rangoli pattern
Colored rice looks really beautiful when used in a rangoli pattern. You can buy them from your local market or even make them at home. Your child will surely enjoy making this rangoli design.
5.

Tinfoil pattern
The overall look of this rangoli pattern is just amazing. You would need some foil paper, cardboard and paints to make this one.
6.

Rangoli with dry flowers
This one is apt for all those kids who want to finish their work quickly. Though this design takes less time to make but still looks very pretty.
7.

Rangoli around plate
We just love this mess-free rangoli design. You would need around plate and rangoli powder to make this one.
8.

Huge floor rangoli pattern
Always remember, the bigger the rangoli design, the easier it will be for your little one to fill it. This pattern will definitely add that extra edge to your Diwali celebration.
9.

Rangoli with chalks
Kids love scribbling with chalks. So why not make a rangoli with chalks this Diwali. You can draw the pattern either on the floor directly or on a black chart paper.
10.

Rangoli with a compact disc
If your child is fond of art and craft, then they will like this rangoli design. All you need is a compact disc, colorful stones, glitter powder, and glue to make this one.
11.

Geometrical rangoli design
Yet another rangoli pattern which is super easy to make. Your child will enjoy making different shapes using rangoli colors.
12.

Diya rangoli design
Diya is an integral part of Diwali celebrations. This diya rangoli design will surely fetch your child many compliments.
13.

Angry Bird rangoli design
We just love this one. Looks super cute and different too.
14.

Dotted pattern
This rangoli pattern looks really nice. You can make the basic dots for your little one. All they need to do is join the dots to create this masterpiece.
15.

Rangoli using bangles
Your child will definitely have a gala time making this rangoli pattern. All you would need are some bangles and rangoli colors to make this one.
by Urvashi Newar
Image source: 01, 02, 03, 04, 05, 06, 07, 08, 09, 10, 11, 12, 13, 14, 15