Karl Lagerfeld emphasized the importance of a Little Black Dress in every woman's wardrobe. Similarly, out of all women's kurtas online, we can't stress how important a back kurta is in a wardrobe. While many shy away from dressing in black, this classic color will never look out of place. You can rest assured that this perennial is not going out of fashion any time soon. You can find black women's kurtas online in hundreds of different styles.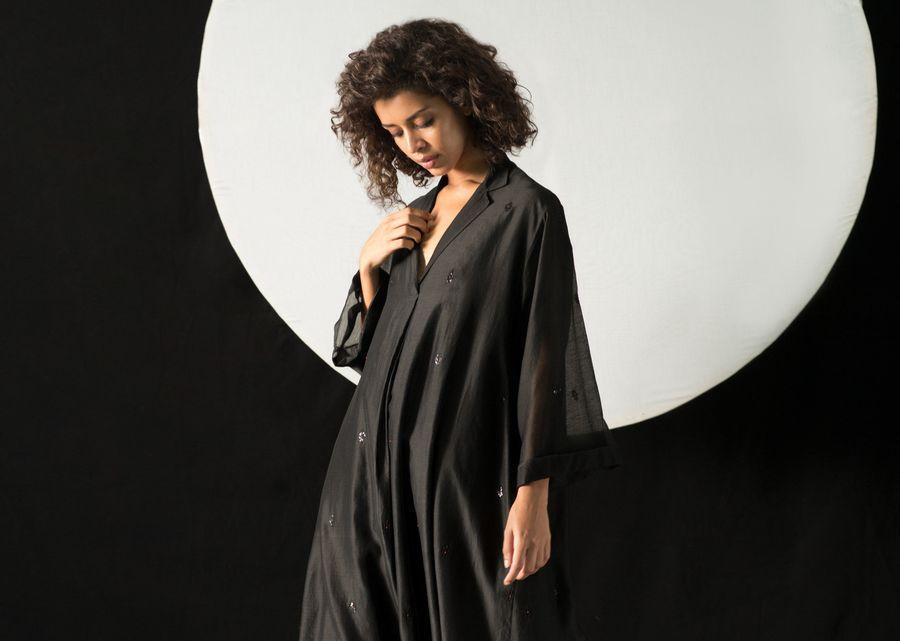 This highly versatile color has been long been an epitome of sophistication and classiness. This quality has given this hue a special place in the fashion industry and has long been irreplaceable. When it comes to black kurtas, styles have evolved over the years. Women's kurtas online are made to fit all body types and shapes, making fashion more inclusive.
You can shop for Women Kurta Online with ease and find various designs, cuts, and silhouettes, based on your taste. You don't have to worry about a thing because black is color that looks amazing on every skin tone. While shopping for women kurta online, you can consider some of these hand-picked designs and look more stylish than ever.
1. Get Knot-y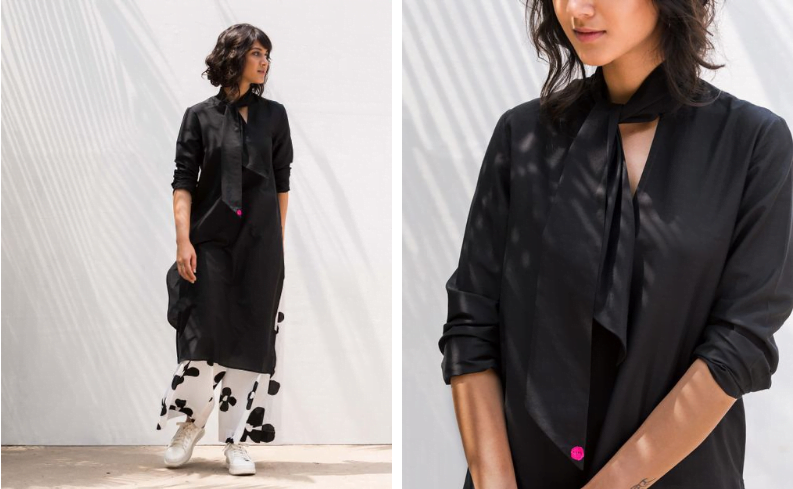 We all agree that the future is female; so, we've got to dress the part and switch to power dressing. This classy transitional piece has all the right details to make you look like the leader of tomorrow with a tie-up neck scarf to a tiny hint of pink at the right spot. The silk fabric gives you the freedom to move about in ease whether you are traveling (with kids, especially toddlers), working or headed out for a date night. Pair it with light blue pants or loose palazzos and you are good to go!
2. Twinkle and Shine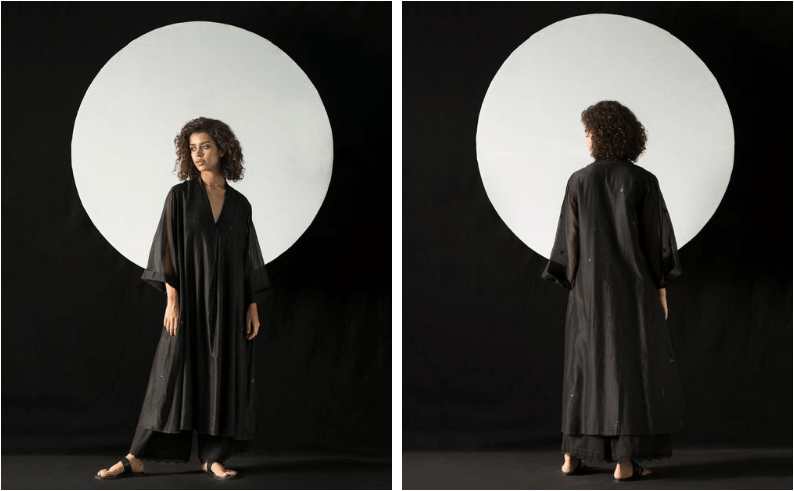 There's no denying that black is best paired with red. This exquisite women's black kurta has black sequins and tiny red beads which add to its fine details. The billowing sleeves give you plenty of freedom to move about with ease throughout the day. Pair this black beauty with a pair of chanderi palazzos and red lipstick to make a bold statement. You can accessorize it with chunky silver jewelry such as jhumkas and big rings.
3. Twirl in Style
Can't decide which black kurta to buy online? Inspired by the gypsies of Rajasthan, this chanderi kurta is nothing less than a work of art. With delicate sequin and embroidery work on the front and back yoke, this kurta is something to marvel at. We bet you won't be able to stop twirling and swirling in this one. The green onyx button is a perfect touch of luxury as it gleams and shines on the black chanderi fabric.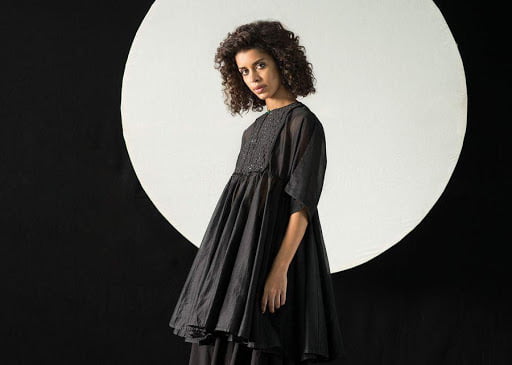 4. Watch Your Back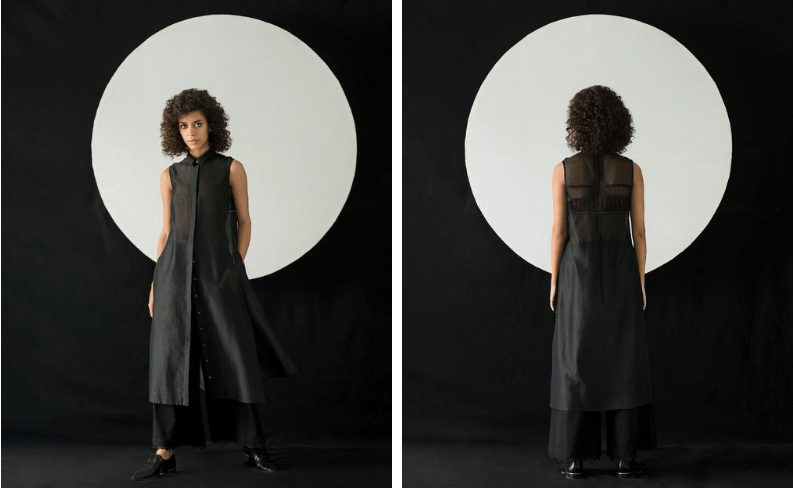 Make a statement with this button-down kurta made from exquisite chanderi fabric. The onyx and shell buttons with muga yoke in the front give it a sharp look for office wear. This kurta also features a sheer laced back to add drama to your look. Other elements like black palazzos and black oxfords will effortlessly elevate this black woman kurta.
You can also make a bold fashion statement by styling it as a jacket with a bralette underneath. Shop for striking black women's kurtas online with stylish brands like Nicobar. Turn heads wherever you go!