All you expecting parents out there looking for pregnancy announcement ideas, we've got you something really cool! The Champa Tree has handpicked 20 cute baby announcement images shot by renowned photographers or organised via home shoots. It's exciting for an expecting mom or dad to share their baby birth announcement with their loved ones. Afterall, a new baby announcement calls for celebrations, especially if done at the right time and also only once both the parents have mutually agreed to share it publicly. Once all sorted, baby arrival announcement or birth announcement is an amazing day and a perfect way to let your near and dear ones know about your yet-to-be-born-baby.
But finding the right words to express your excitement plays an equally important role in the scheme of things.
So, draw your inspiration for the 20 cute baby announcement images we are sharing here along with the baby arrival quotes, and pregnancy announcement quotes that can be fun, quirky, creative, maybe humorous too.
Pregnancy announcement:
The pregnancy announcement also means first time getting the bun in the oven to be photographed! However, what is really important during pregnancy is to know when exactly would you and your partner be ready to share this wonderful news with the world.
The 3 main questions that maybe running through your mind: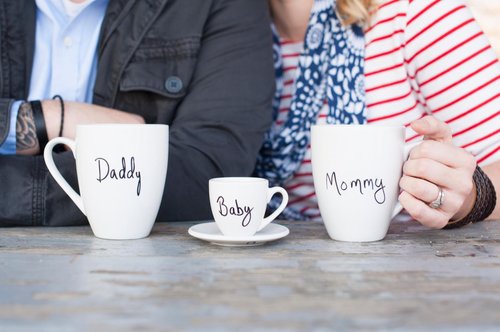 1. When is the right time for the baby birth announcement?
2. Who should share the pregnancy news with others?
3. How should I make the baby birth announcement?
So, we decided to ask a few expecting moms and dads as well as new parents. Here is what most of them said:
When should you make the new baby announcement?
One needs to be good at keeping their pregnancy under wraps. Some of them chose to only tell their respective families (parents) when they were 100% sure that the first sign of pregnancy was confirmed through the pregnancy test they took at home. This was followed by sharing the news with close friends and other family members at the onset of second trimester of pregnancy. Typically, by week 14, things become evident. You see, pregnancy facts can't be hidden for long. It becomes quite obvious that there's a baby on board. So, the answer is that it's safe to make a pregnancy or baby announcement (while you are pregnant) anytime after week 12. If you have your 12-week scan in the bag then it's the right time (when there is less risk of miscarriage)!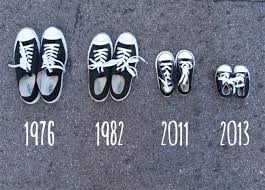 Giving the news to your husband or finding out together can be equally wonderful. However, when sharing the news of your first pregnancy, second/ third/ fourth baby or letting the world know that you are carrying twins, it's best to inform your parents first and that too in person. If they aren't in the same town, then a video chat or a phone call could be just as fine. And in the second or third trimester of pregnancy, you can go all out. The expecting couples should get-together for a fun photo-session and enjoy themselves while getting clicked. You can use social media platforms creatively to get the news out. Such cute announcements are best reserved for friends, near and dear ones. However, work is the one place where announcing creatively is probably not the way to go.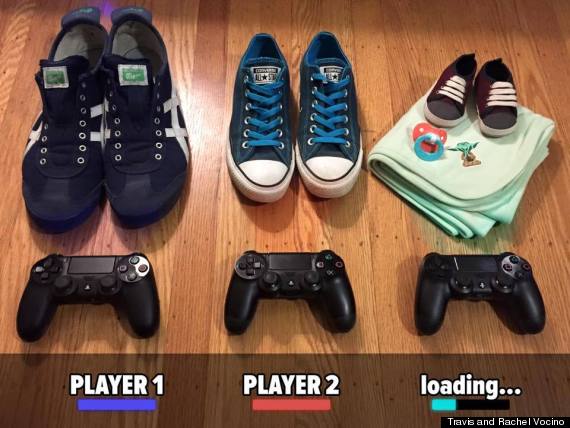 So, all you pregnant moms and dads, take a look at these cute baby announcement images:
In case if you're struggling to find the right way to announce your baby birth to the rest of your family, we're there to ensure the right words Blessed with baby girl or baby boy? Announcement of baby girl or boy can be done beautifully.
Here are 10 baby girl announcement wording/quotes:
Hey diddle, diddle with a laugh and a giggle, our baby has arrived, mom and Dad laughed and cried tears of joy and promised her the moon, introducing our princess.

Twinkle, twinkle, little star. Do you know how loved you are? Introducing our baby girl

We are busy soaking up the newborn snugs, smells and sounds while impatiently waiting to announce our little girl to the world!

It's true when they say a baby fills a place in your heart you never knew was empty. Welcoming our little lifeline, our doll.

We have wished, longed for and prayed for this little miracle baby, who already has her mommy and daddy wrapped around her finger. She's living proof that God answers prayers.

It's time for more dirty diapers, sleepless nights and endless love as we welcome our little girl!

Our hearts grow more full of love and happiness each day. We are tickled pink over the arrival of our new little angleface.

The heavens rejoiced and the angels sighed when this precious baby girl arrived. Say hello to our little angel!

Sugar and spice and everything nice that's how we welcome our little angel in disguise.

Mother's best friend and dad's little princess, adored and cared for by all. Making your smile grow wider and hearts bigger, we welcome our little bundle of joy.
Baby girl announcement template:
Announcement message for new born baby boy can be done creatively. You could do it through the pregnancy shoot, that said, in certain countries like India, the child gender prediction is not possible at the pregnancy stage, therefore, the gender reveal announcement typically happens 21 days post the baby birth.
"We are blessed with a baby boy"! And 10 other ways to say it:
Our little boy is as cute as a bug, he is one we can't help but hug! We are star struck by the arrival of our handsome neonate.

You are the symbol of the love we share, our every dream come true. You are our happiness, you are our little boy.

Congratulations in order as we welcome our little prince charming! Finally our family today has grown by two feet.

A star fell down from heaven and landed in our arms with all of mommy`s sweetness, and all of daddy`s charm. We are thrilled to welcome our little king!

Cupcake and biscuit favours celebrate the arrival of the baby boy with all your love and support.

Bottles and burps, bibs and more. We start the journey of parenthood as we welcome a little young man to love and adore.

A new little hand for us to hold, his love is grand and precious as gold. A wonderful gift, so precious and sweet. Our hearts are full, our lives complete feel complete as we hold him in our arms.

You are the symbol of the love we share, our every dream come true. You are our happiness, you are our little boy and we welcome you with immense joy.

We see those tiny fingers and tiny toes, Bright baby eyes, cute baby nose. Hear baby gurgles and baby sighs, As Mom and Dad, we sing lullabies to our little boy.

The little bunny is here and how. Yes our baby is just wow and he has arrived in this beautiful world, to make our life complete and fun!
Baby boy announcement template:
Subscribe to Blog via Email
Image source: 01, 02, 03, 04, 05, 06, 07, 08, 09, 10, 11, 12, 13, 14, 15, 16, 17, 18, 19, 20, Featured image