by Vaishali Sudan Sharma updated on May 29, 2015
A mother's musings on how her baby's growth spurt will soon make him an adult! Read on to know what she thinks about his wet lips..
Last night while you were sleeping I gently kissed on your lips. 
Last night while you were sleeping, I watched you for hours, your innocent face, those baby features, soft eyebrows and thick eye lashes, your nose that is not as sharp as mine and wet, thin lips. You looked handsome. 
Your cute little face and those lips.. They are to die for. They were wet from all the drooling – a sign of teething. I often imagine you with a set of teeth. That smile will be a killer. I am waiting for your toothy smile.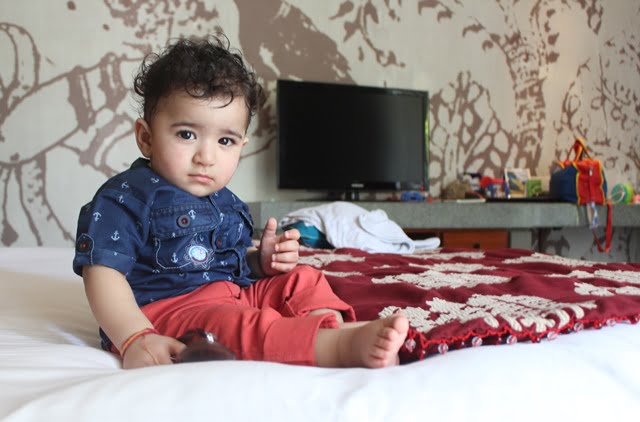 As for those wet lips, what can I say about them. There is time, plenty of time to worry about who will kiss them passionately. A few years from now, your cheeks and those lips, they will get wet again! But only this time it won't be because of teething, it will also not be your mother who will make them wet. 
You are growing up too fast. In no time, this innocence shall soon be replaced by adolescence and thereafter, maturity. Your body will develop and change, you will go through a growth spurt, your voice will become deeper and your shoulders will grow wider, your shoe size will match that of daddy's.
And those wet lips.. they will belong to someone else!