A father equally involved with the mother in parenting and childcare. While the idea has been around for a while, a growing number of Indian fathers are proactively taking parenting seriously. This is because they realize the importance of a father in the child's upbringing. The role of the father in a family is evolving slowly and steadily. It goes beyond merely being the breadwinner and providing for the family.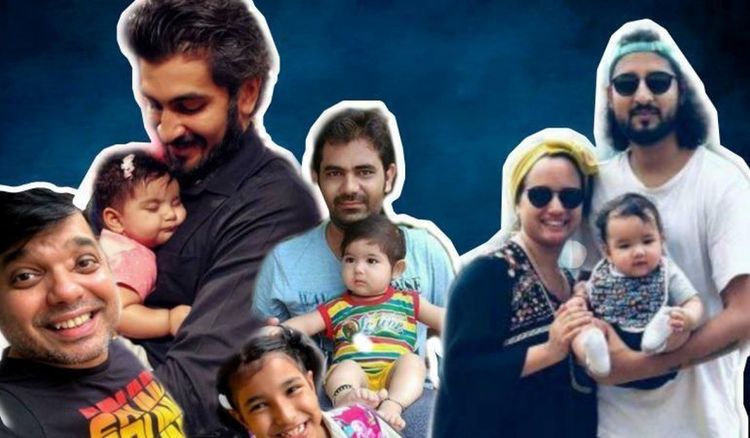 Fatherhood for Indian parents is being redefined with nuclear families. Father participates in every task from diaper changes to household chores to making breakfast in a form of equal parenting. The importance of a father has shifted from being a mere bread earner to being more participative in babycare. Meet four dads who broke the norms about fatherhood and wrote a tale of unconditional love.
Fatherhood taking a new meaning:
Saree draping tutorials on YouTube are a savior for most women. However, on a rushed school day morning, such a tutorial helped Neil D'Silva, a Mumbai-based author, drape a saree on his 11-year-old daughter, Felicia. It was go-as-you-like competition day at school and Felicia was supposed to be Rani Laxmi Bai. The importance of a father in the family is all the more relevant when his presence of mind in a crisis like this was put to test.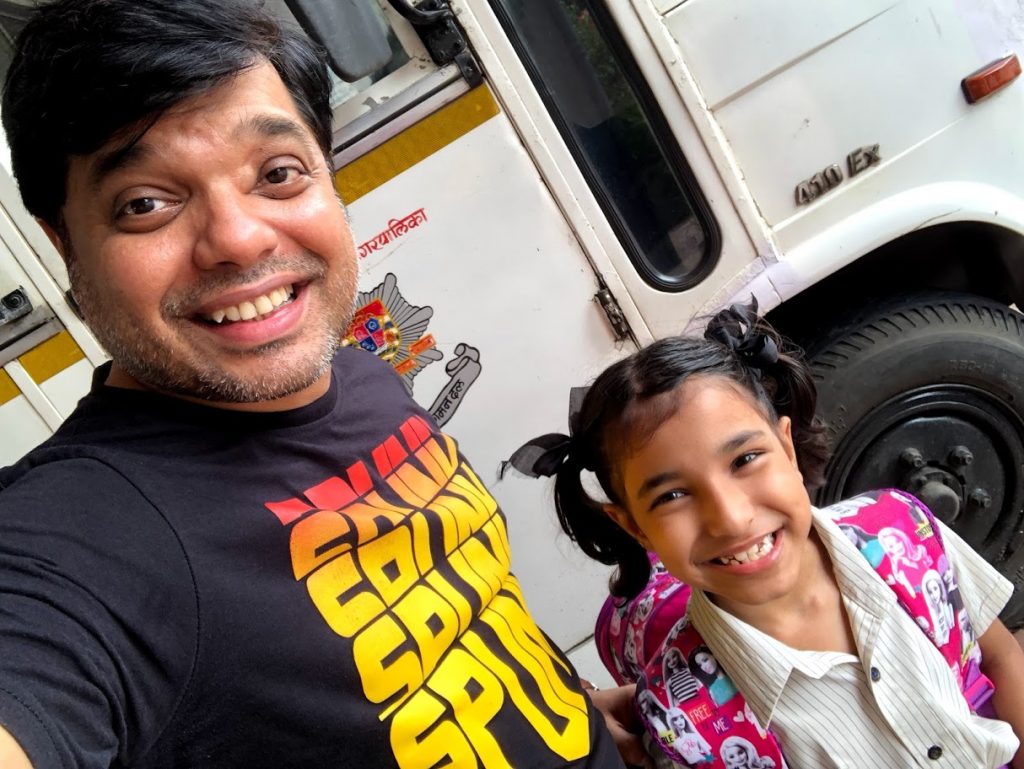 "I could have rung my neighbor's doorbell and asked her for help. But we were new to society at that time and it felt weird. So I quickly looked up a video and followed the instructions," recalls D'Silva. With his wife off to her teaching job early in the day, D'Silva has now embraced the role of an active dad.
For D'Silva, a regular weekday consists of waking up his daughter from her sleep for her day school, making breakfast, prepping her for school, checking lessons, walking her to the bus stop, and making lunch.
According to a Pew survey in 2011, about 72% of millennials believe that husbands should share household responsibilities – including parenting – with their wives. This also stems from the fact that more and more partners are demanding or expecting their other half to pitch in when it comes to childcare.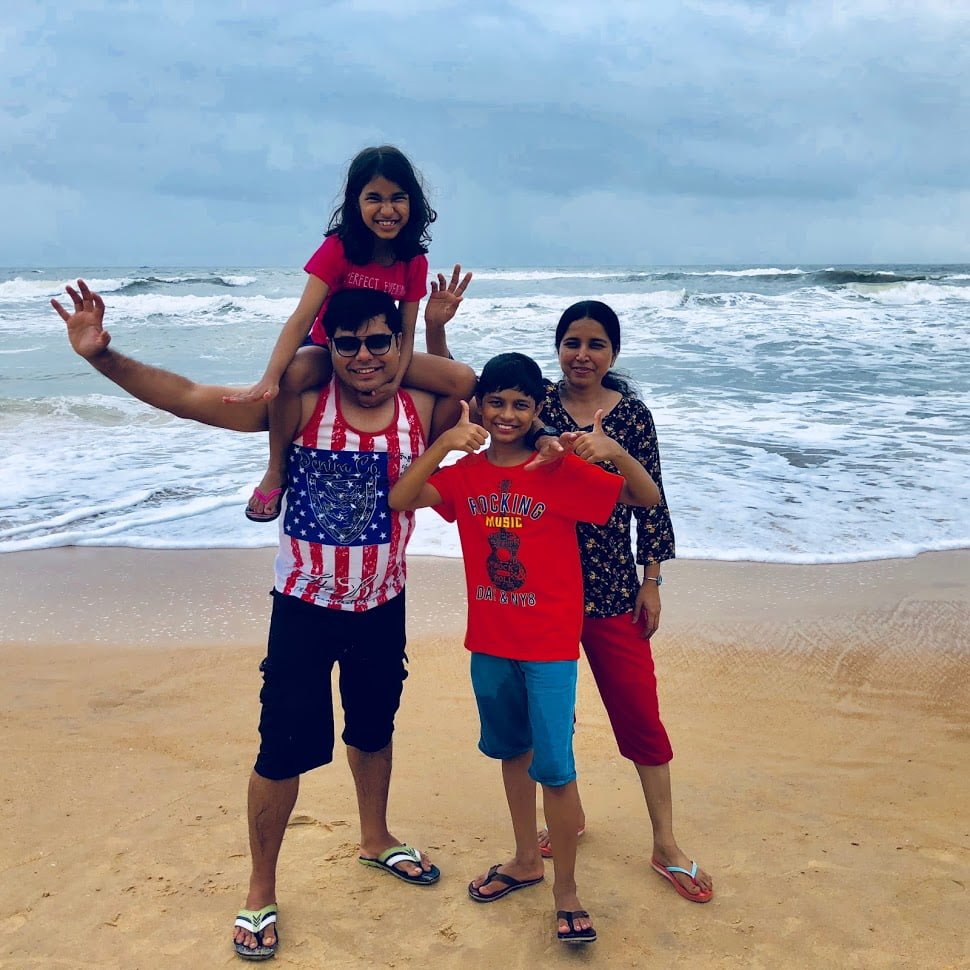 "Before COVID, walking her to her bus stop was the best time of the day for me. Now, we watch Master Chef together. It is a good bonding time for both of us, we notice the ingredients they are using, the process they are using and others," says D'Silva who also has a 14-year-old son who leaves for school along with his wife in the morning.
Without any guidance:
It is interesting to note that there is no set parenting guidance for active fatherhood. Rather, parents are figuring out the best way possible by using the support available. The aim is to spend maximum time with their children. Having flexible work hours, in-laws living nearby, or different working hours of the partners is an added bonus for fathers willing to take part in active fatherhood.
Munjal Ramesh Purohit (@daddyandeno), father to a 3.5 years old daughter and a cafe owner in Porbandar, spends his mornings in the cafe with his daughter. After breakfast, as he opens his cafe, he also plays the role of a father in the family. He redefines the importance of a father as he takes care of his daughter while running the cafe.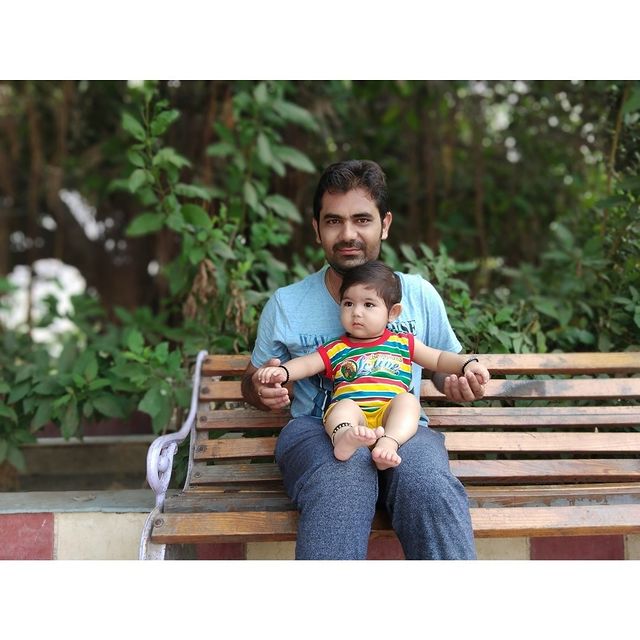 "My wife runs a beauty salon so mornings are pretty hectic for her. For me, mornings are relatively free so I take care of my daughter. We spend time together in the cafe. Then in the evening, I concentrate in the cafe as my wife takes over," said Purohit.
Maternal instinct of fathers:
A smile goes a long way when it comes to parenting believes Bhushan Danani, author of Dad So Kool and father to a 3-year-old daughter. "The morning smile is the most important. A smile, when they first see you upon waking up, is the best gift you can give your children effortlessly every day," said Danani. His typical day involves starting his day slowly. "Some morning lazing with my daughter followed by trying new tricks every day to get her excited about attending the online classes for the day. Work starts thereafter and goes on till evening with a few breaks. Evenings are usually garden time with my daughter," said Danani.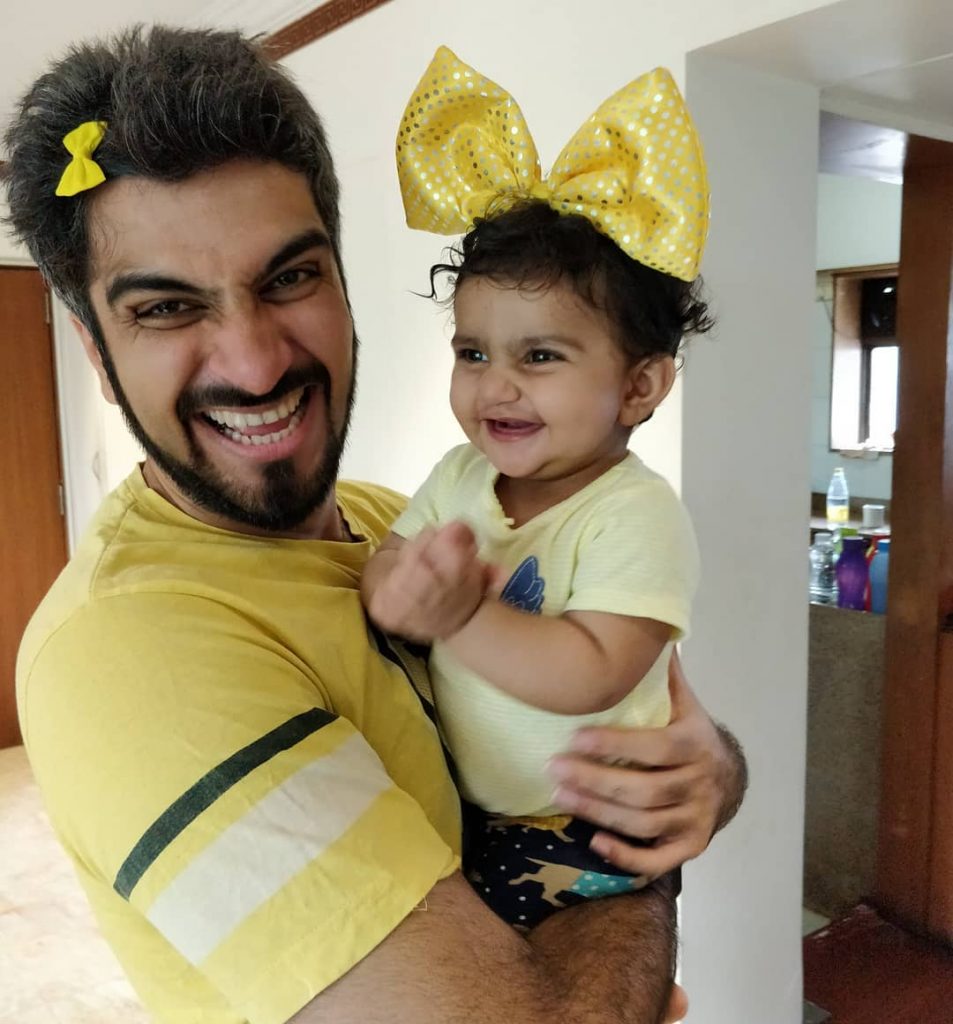 For the longest time, it was believed that the importance of fathers was limited to only providing. Generally, fathers lack the maternal instincts seen in mothers or so we thought. However, according to a study conducted by the University of Notre Dame and published in PLoS ONE, there is growing evidence that suggests that men's physiology can respond to involved parenthood. 'This suggests to us that active fatherhood has a deep history in the human species and our ancestors. We see increasing biological evidence suggesting that males have long embraced this role,' mentioned the article.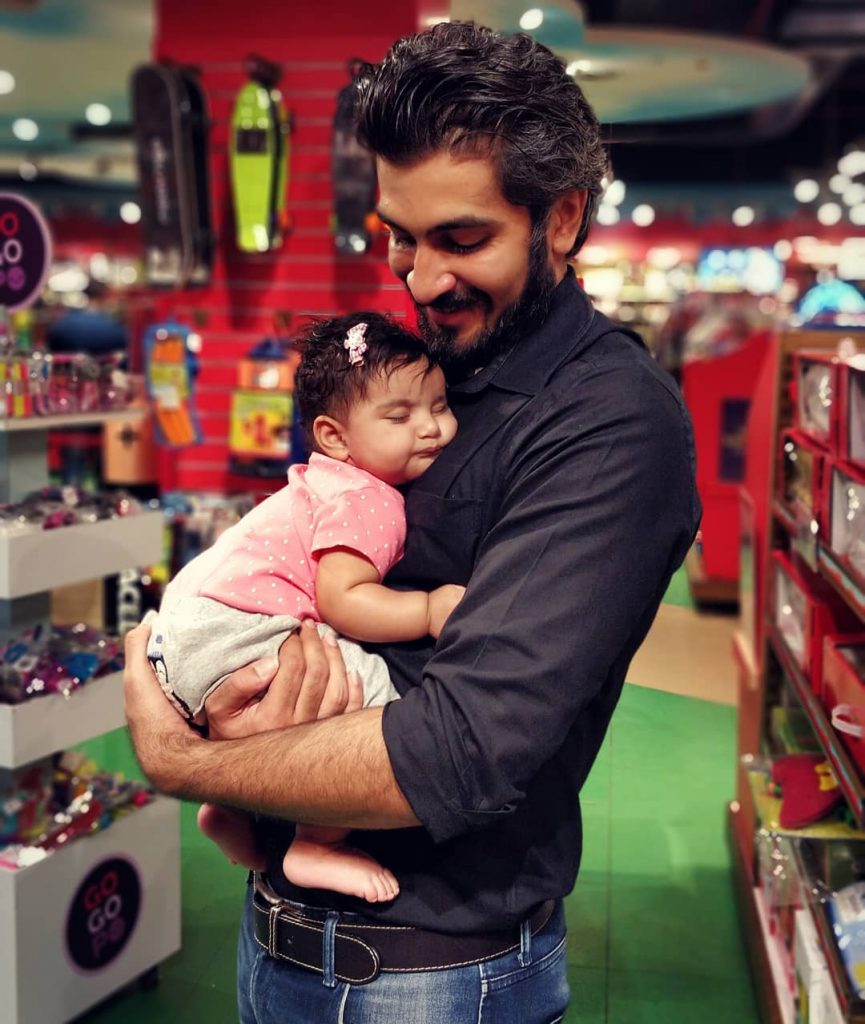 An innate desire to break away from the usual role of a father in the family is propelling young fathers to take up a different parenting style. Breaking away from orthodox parenting as seen in their own childhood is making new fathers explore and experiment with parenting.
Breaking the old norm:
"A decision I took was to not be a 'boring father. I also decided to be the best version of my own father. This meant being fearless, committed, evolved, and involved in the role of fatherhood. So this was a personal reason to ensure I thoroughly experience the joy of fatherhood and make some mad, awesome memories. I could leave a legacy behind for my daughter to look back and smile at. Another reason why I motivate myself to actively participate in my daughter's upbringing is my eagerness to teach her the stuff that is not a part of schools," explains Danani.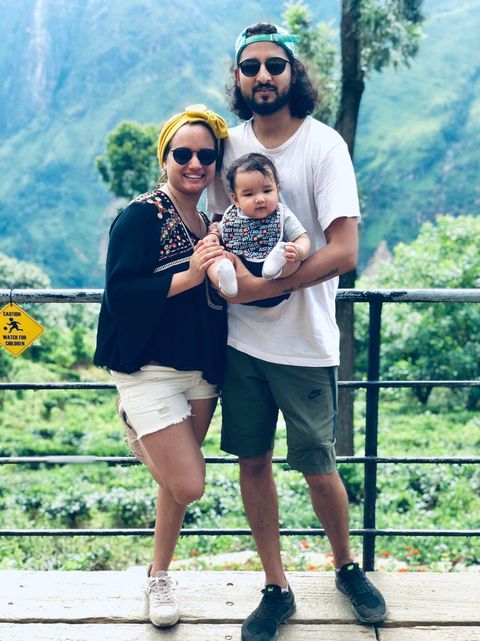 "Our childhood was different. Our parents took a different approach to it. But my wife and I wanted to break away from it and started exploring new ways of parenting. She did a lot of reading, studying, and consultation before and during pregnancy. In the process, she explained the pros and cons of various methods. She made me aware of how parenting can be done differently. We thus settled on gentle parenting," said Aditya Singh (@beardedmountaintripper), father to a 1.5 years old son and a Singapore-based merchandising manager.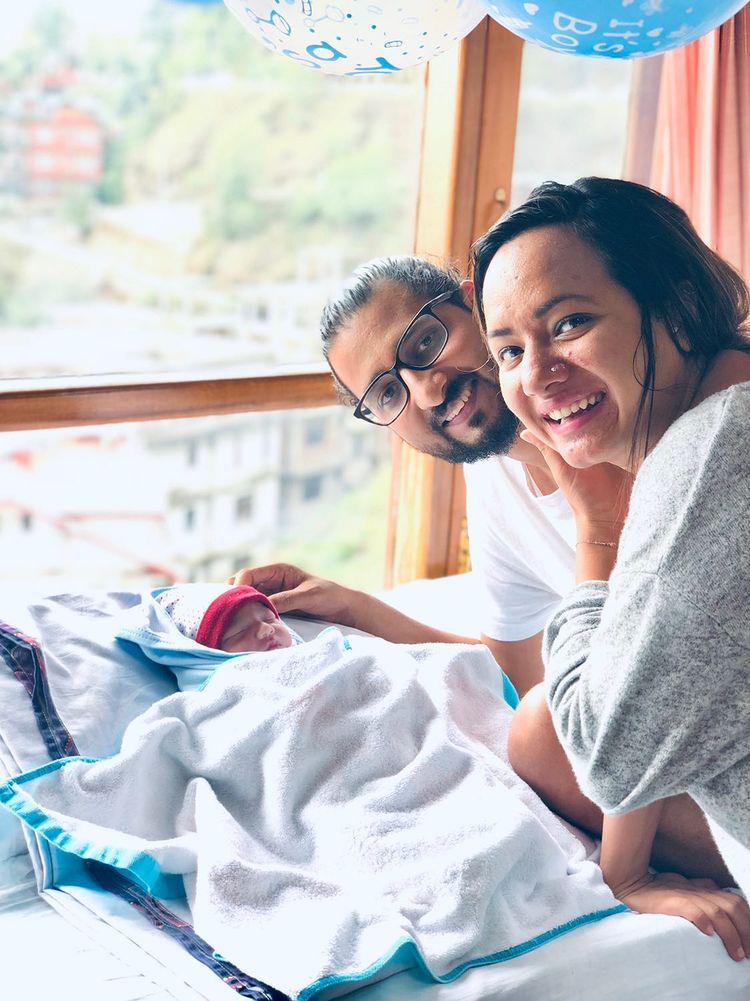 Singh in his fatherhood focuses on spending maximum time with his son and wife. The couple dedicates time daily to an outdoor activity with their son in the form of cycling, running, playing, or swimming. They have also settled on unschooling, a Scandanavian form of teaching for their child. In this method, you follow the lead of the child to teach instead of imposing systematic syllabi.
Being the responsible partner:
So how can those new to fatherhood pitch in to take up the role of active parenting? For the fathers interviewed, the onus was on shunning gender designated roles of childcare.
Purohit suggests that fatherhood should be encouraging, "Don't consider any task to be small or meant for a woman like a diaper change. There is no such task when it comes to a baby, the importance of a father is in the small tasks. Divide the work with your partner as you would at work," he said.
For Singh, it was equal participation in the upbringing, "Don't be shy to follow the lead of your wife. She is a mother, she knows better especially when she has read more and done her research. Don't restrict your responsibility to only earning the bread, the role of a father in the family goes beyond that. It is your child as well. I believe the hardest job on earth is to raise a child, even if you are a CEO. So support your wife in every way possible, be it with the child or when she simply wants to rest," said Singh.
Tips to being an active father:
Here are a few suggestions by our active fathers to help you in active parenting:
Share with your children the nature of your work. It helps them better understand you. That way they won't throw a tantrum every time you leave for work. They know what you are heading out to do. – Neil D'Silva
Let your child participate in your activities. Involving them skills them and makes them more understanding. It can be through small tasks like working out together or doing Zumba. – Munjal Ramesh Purohit
It is very important that in your role as a father in the family, you strike the right balance. Money is important but your child is your treasure and you need to raise it right. – Aditya Singh
Let your kids face harmless ramifications for reckless actions. Experience the fun and misery in such situations along with them.- Bhushan Danani
At the end of the day, the importance of a father lies in giving your child your time and attention. The memories they make will last them forever and help establish a relationship of trust and confidence. Having an Instagram handle dedicated to their fatherhood is also in a way keeping a reservoir of memories for their child to cherish much beyond their childhood.