Watching your baby sleep soundly, you finally get back to either reading a book or texting friends or catch up on sleep. In a few hours (lucky, if you get them), you wake up with the feeling of your breasts tingling, ready to feed your little one again. The baby is asleep, and now you're in discomfort. Tada!!! Your best friend for the next few months comes to your rescue – Breast pump for milk.
After my first delivery, I was lost. The nursing staff at the hospital was gentle and helpful. They taught me how to use a breast pump for milk and its numerous benefits. We had not researched before my delivery. Whether it needs to be a manual or electric one, availability, pricing, maintenance… Phew!! Thank god, by my second one, I was a pro…not just for myself, but also helping/advising my friends/cousins on the benefits of breast feeding pump, and buying the best breast pump in India.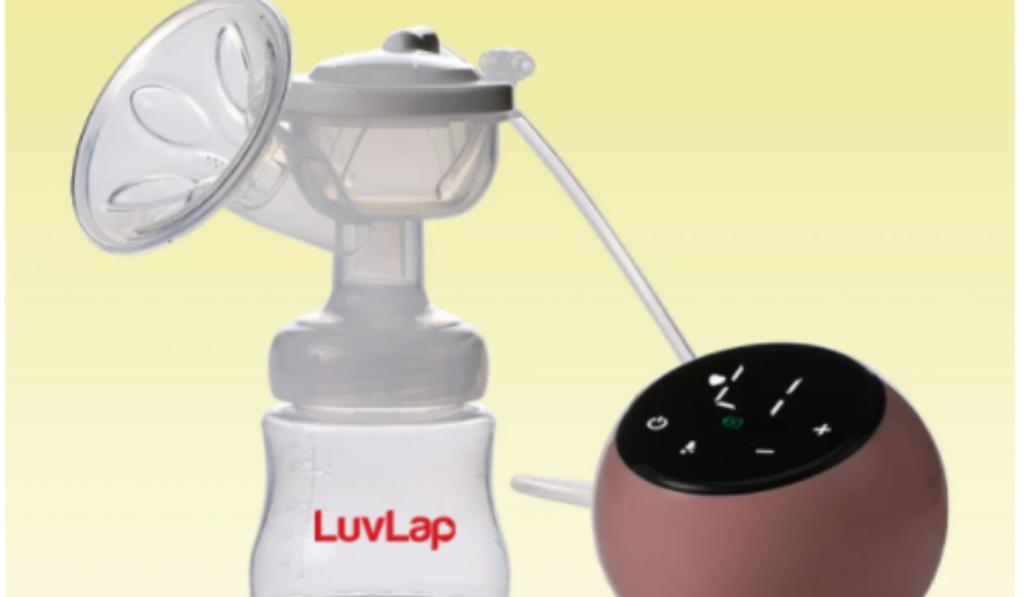 What does a breast pump do for you?
Remember the breast friend I spoke about…I mean best friend. Smile mommy, it's good for your well-being! Another thing, crucial to your well-being is a Breast pump for milk.
1. Prevents milk clots in breasts
If your baby is not consuming all the milk your body is producing, there are chances, that small ducts get formed. When you use a breastfeeding pump and empty your breasts between feeds, the chances of ducts/clots formation are far lesser.
2. Scheduling feeds
If you plan to go back to work or get back to a schedule, pumping can control the timing of feeds. You can decide on a schedule and pump when necessary. Scheduling feeds can facilitate a return to work and potentially free up more time.
3. Increases milk production
Yup!! It's true. The more you pump between your feeds, the more your mind and breast get ready to produce. How magical is the body mechanism? Worked brilliantly for both my babies.
Life does become slightly easier if you spilt caregiving duties. A breastfeeding pump is all you need. The ability to pump and store the milk, allows your baby to be fed with breast milk by someone else, giving you a much-needed break.
Especially needed when you're exhausted and recovering from childbirth.
5. Donor mother
You heard that right. When I was over lactating after my first delivery, my Gynaecologist approached me to become a breast milk donor mother. An adopted baby might receive donor milk. Similarly, a person who cannot produce enough milk might supplement their supply with milk from a milk bank. The pumped milk may be the only way for some babies to get breast milk.
Electric pump and manual pump:
There are essentially two kinds of Breast pumps for breastfeeding.: electric and manual. The market is full of a variety of Breast pumps, in both categories.  
My elder sister used a manual one, as electric ones hadn't been launched. They're handy if you don't need to pump much and also need less paraphernalia. I love the Luvlap manual breast pump.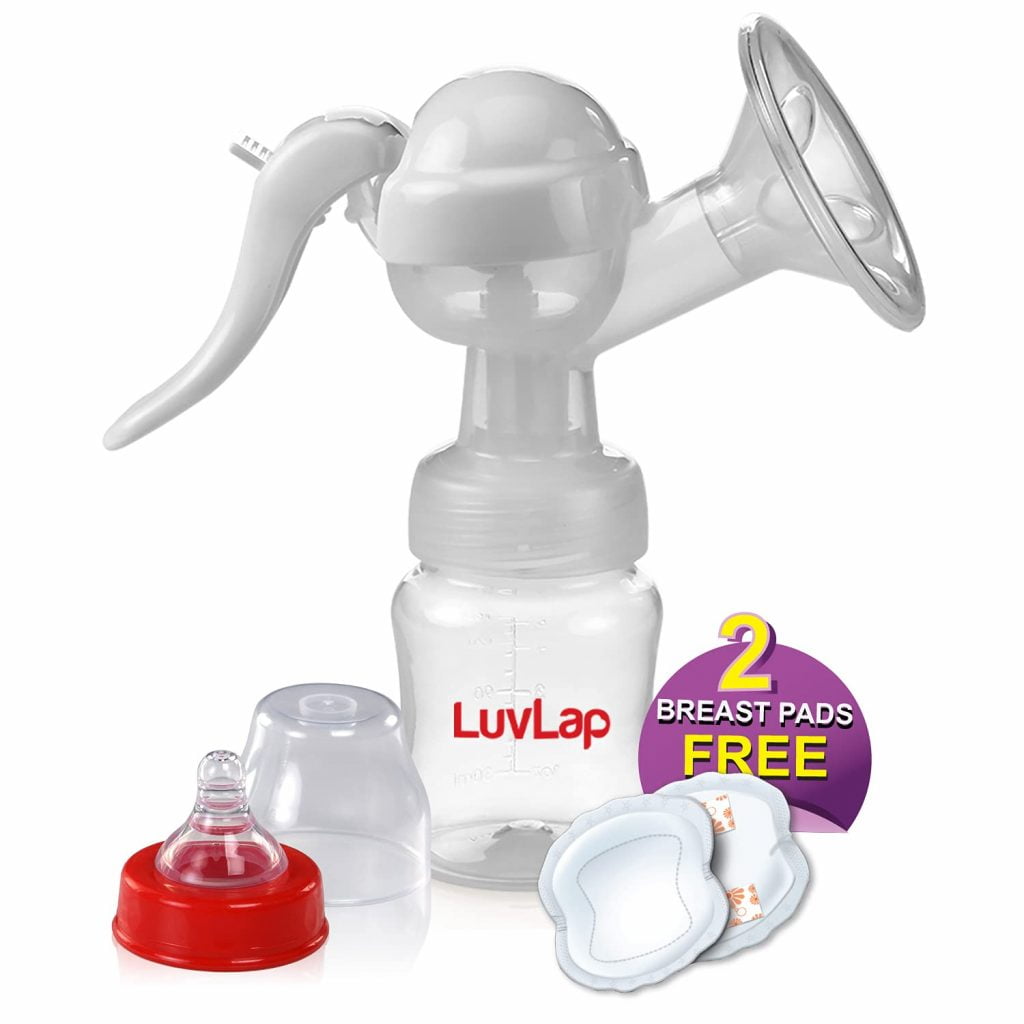 There are 3 pumping/speed settings in this, which is usually missing in most manual pumps. It also comes with 2 free breast pads, which is great for a starter kit. The price is fabulous. For me, it's a no-brainer. However, a manual pump will end up cramping your hands after some time.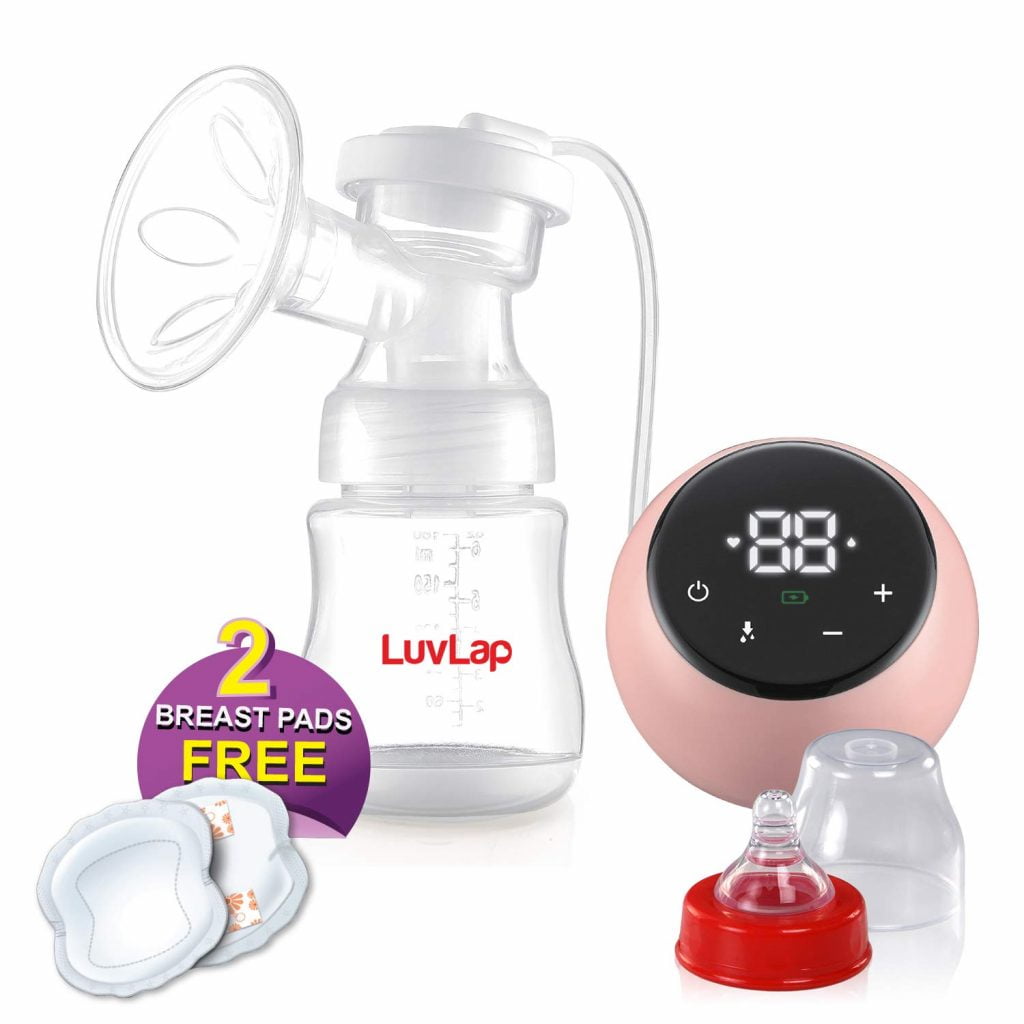 I was blessed to have an electric breastfeeding pump, by the time my first one arrived. While they do need a little more things in the kit, they also make your life so much simpler. The Luvlap Adore Electric Breast Pump, is a winner all the way. The breast pump is designed to mimic a baby's natural breastfeeding rhythm. The soft silicone massage cushion along with 2 pumping stages of stimulation makes the whole experience a little more comfortable. Each mode has 9 intensity levels, the best part of this breast pump is its Memory function that remembers the last used setting. Luvlap breast pump for milk is an investment for your peace of mind and easy on the pocket too.
by Eishita Chaturvedi