The buzz around popular moms and their daughters would never wane. Many times the friendship and the bond between the two is such that they look more like best friends than a mother-daughter duo. They become each other's rock-solid support system, confidante, and an inspiration for others as well. There would be comparisons to find how much beauty and talent has the daughter inherited. Some daughters have already proven themselves, while are the centre of all the attention since birth.
There are some mother-daughter duos we love to hear and talk about. They create a buzz wherever they go.
Top 10 popular moms and their daughters:
1. Sushmita Sen – Renee and Alisha Sen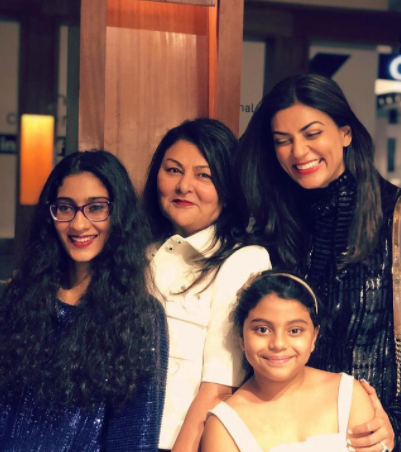 The sensational and stunning Miss Universe that she is, Sushmita Sen showed to the world what a mother's love truly can be. A leading example for women today, she adopted a girl child, Renee, at the age of 25. Soon she brought a sister for Renee – Alisha. Unsurprisingly, both of them are as spontaneous and full of life as their beautiful mom.
2. Sharmila Tagore – Soha Ali Khan
The mother-daughter duo always stands out exuding royalty. Sharmila was a trendsetter during her days as an actress. From sarees with puffed blouses to sporting a bikini, she always carried herself with grace and charm. Soha, who carries herself with equal elan, gave birth to an adorable daughter, Inaaya. Now, these three generations of women will be the eye candy of media and the laymen alike.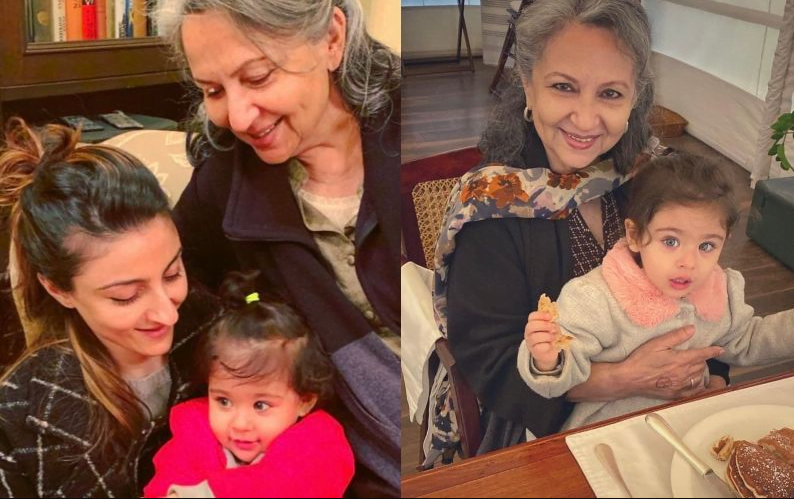 3. Neera Chopra- Pooja Chopra
This mother-daughter combo is a leading example of bravery and courage. Neera Chopra walked out on her abusive marriage as her husband didn't want a girl-child. She asserted with confidence that the same child will make her proud. Pooja didn't let her mother's words and confidence in her go in vain. On being crowned Miss India World, the beautiful Pooja dedicated her victory to her brave mother. Neera Chopra set the right example against the retrograde mentality that condones female feticide.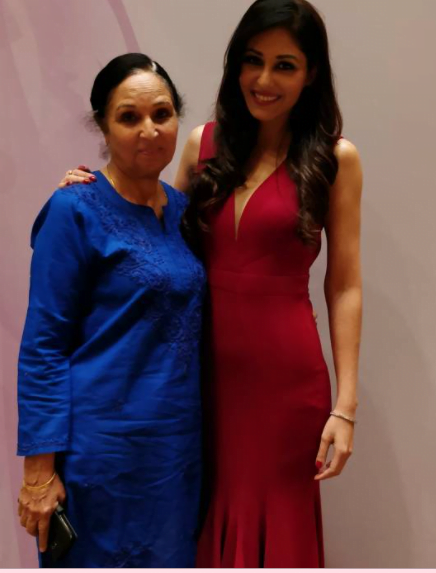 4. Zia Mody- Anjali Mody
The mother is one of India's topmost corporate lawyers and the daughter is a famous furniture designer. Though interested in completely different fields, the combo of Zia Mody and Anjali Mody is worth mentioning as an influential mother-daughter duo. Both are hard-working, passionate, and dynamic but also grounded.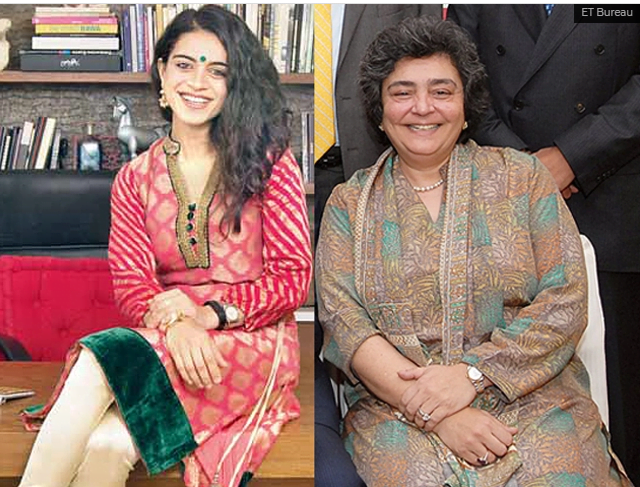 5. Yamini Mazumdar – Kiran Mazumdar Shaw
Like mother like daughter! A successful businesswoman, Kiran Mazumdar Shaw must have inherited her traits from her mother Yamini Mazumdar, who became an entrepreneur at the age of 68. Both are successful and self-reliant and are surely an inspiration for all.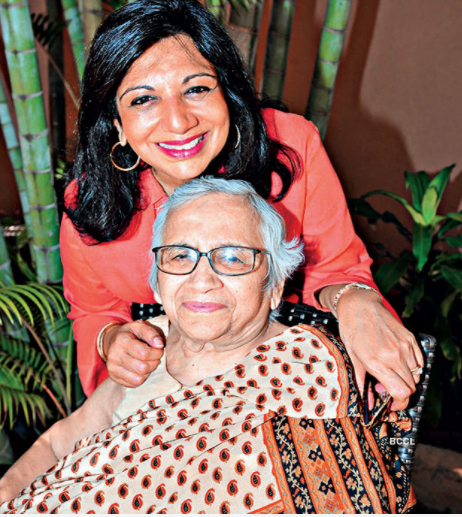 6. Tanuja- Kajol
Spirited, vivacious, feisty, and non-conformist – Tanuja and Kajol are the embodiment of how free-spirited women can be. This awesome mother-daughter duo believes in enjoying life and living it the way they want without any inhibitions.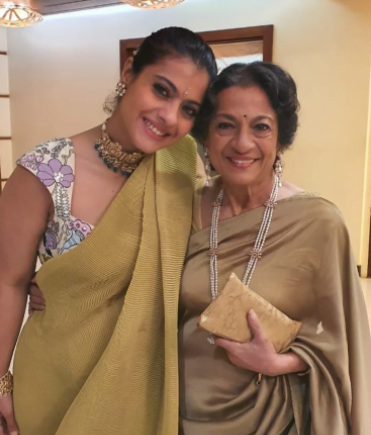 7. Neena Gupta – Masaba Gupta
Neena Gupta became a single unmarried mother at a time when Indian society was judgemental, narrow-minded, and closed. And this is where Masaba Gupta gets her mettle from! Constant support to each other, both of them believe in living life according to their own terms and not giving a damn to the world.
8. Mallika Sarabhai – Anahita Sarabhai
An acclaimed dancer of international fame, Mallika Sarabhai is a living example of following your heart and being the architect of one's own life. The same is for her daughter Anahita Sarabhai, who believes in doing what her heart says.
9. Aparna Sen – Konkona Sen Sharma
These two Bengali beauties are a perfect example of beauty, elegance, grace, and intelligence. Both are sensitive but strong and do what they believe in. Konkona is a replica of her beautiful mother, Aparna Sen, in these virtues but is also an individual in her own right.
10. Usha Rani Nehwal – Saina Nehwal
While Saina is an inspiration to the world outside, it's her mother Usha Rani Nehwal, who has been her source of inspiration and taught her to think like a champion. This mother-daughter duo is a perfect example of extreme self-belief, passion, and hard work.
11. Amrita Singh and Sara Ali Khan
This breathtaking mother- daughter duo, are not just look alikes but best friends too. Sara stands out by handling her separated family with grace and conducting herself with dignity. The virtues she inherited from her headstrong mother.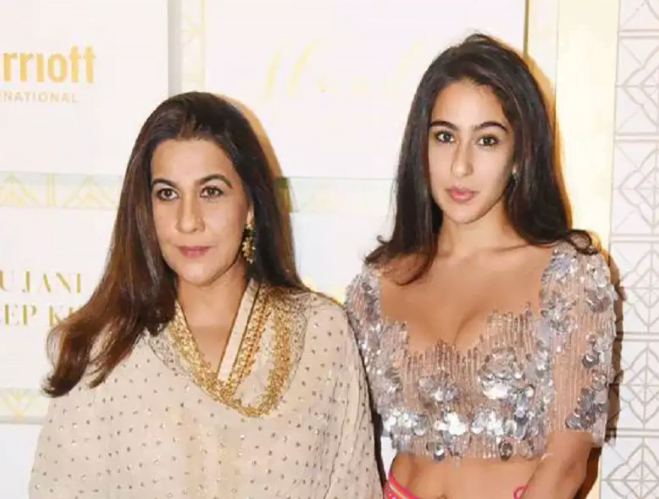 12. Dimple Kapadia and Twinkle Khanna
Equally vivacious, humorous and talented – Both mom and daughter are popular moms now and have proven their talent multiple times. Twinkle has been surprising and enticing Indian readers with her satirical, slapstick comedy and Dimple continues her victorious voyage as a strong and brave actress.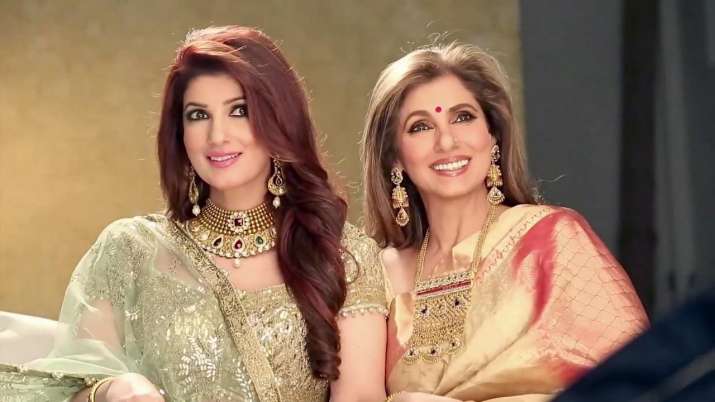 13. Late Sridevi Kapoor and Jahnvi Kapoor
The nation sobbed with Jahnvi on the day she lost her mother because Sridevi was irreplaceable. Nonetheless, through Jahnvi, we see glimpses of Sridevi all over again. This mother-daughter duo has stimulated the intrigue of the audience the most.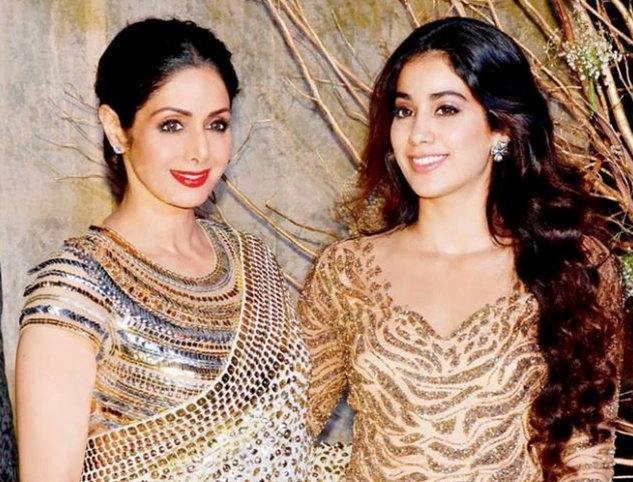 Popular moms and their budding celebrity daughters
While the daughters we featured have proven themselves with their talent and perseverance, there are a few little celebrity daughters who has been the apple of the camera's eyes. Let's see the cute little daughters of popular moms who are surely going to be on top once they grow up.
These popular moms – daughters duos have been stealing our hearts for years. The list does not end here. Who is your favorite mom-daughter duo?
by Tasneem Dhinojwala
Image source: 01, 02, 03, 04, 05, 06, 07, 08, 09,10, 11, 12, 13, 14, 15