You live in a competitive world where failures are magnified and scrutinized with judgemental eyes. You might not always know how to attain what you have aimed at. You might be swamped with ideas but you might not know which is the right one for you. Additionally, you might need guidance but not know from whom to take it. Nonetheless, you should not give up. You should believe in yourself and keep trying.
The Champa Tree's Thought for the day – Keep trying: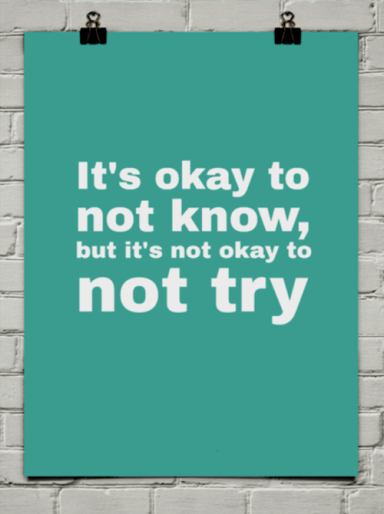 There is no foolproof way to succeed. You might not know and no one knows too. It is a matter of trial and error to success. So, how are you going to know without trying? You will not. Hence, you have to keep trying until you find what is best for you. What that is best for you might not be best for another individual. You and only you can understand it. Be your master, don't fear failures. Instead, learn how to accept failures, and try till you succeed.
Success is relative. Everyone has different meters to evaluate their success. You should realize your vision and values so that you could define what success means to you. That is what matters the most.
So, tell us how you define success? Do you keep trying?