The recent times have been marked by unique circumstances, unveiling the diverse challenges that each of us faces. Despite this, let's not forget to honor the exceptional dedication of our brave Indian army personnel. As we celebrate Friendship Day, it's also crucial to acknowledge the unwavering sacrifices of our freedom fighters and soldiers who stand steadfast on the frontline, ensuring our nation's security and unity. Their commitment allows us to embrace the vision of an independent and united India, a vision that is renewed with each passing day.
On this significant occasion of Independence Day, we extend our heartfelt tribute to the unyielding spirit of our freedom fighters, who bravely confronted unimaginable difficulties to bequeath us the invaluable gift of freedom. Their sacrifices have laid the cornerstone upon which our present and future are built.
Let the power of positive and inspirational quotes, often the pearls of wisdom from notable figures, invigorate your day with renewed energy and hope. Let these quotes remind you of the inner strength and resilience that you possess, empowering you to overcome any obstacle that crosses your path.
Here's to your continuous achievements and a brighter future for our nation! Happy Independence Day! 🇮🇳
7 Independence Day messages for Indian soldiers from the soldiers:
1. Some goals are so worthy, it's glorious even to fail. – Capt Manoj Kumar Pandey — PVC 1/11 Gorkha Rifles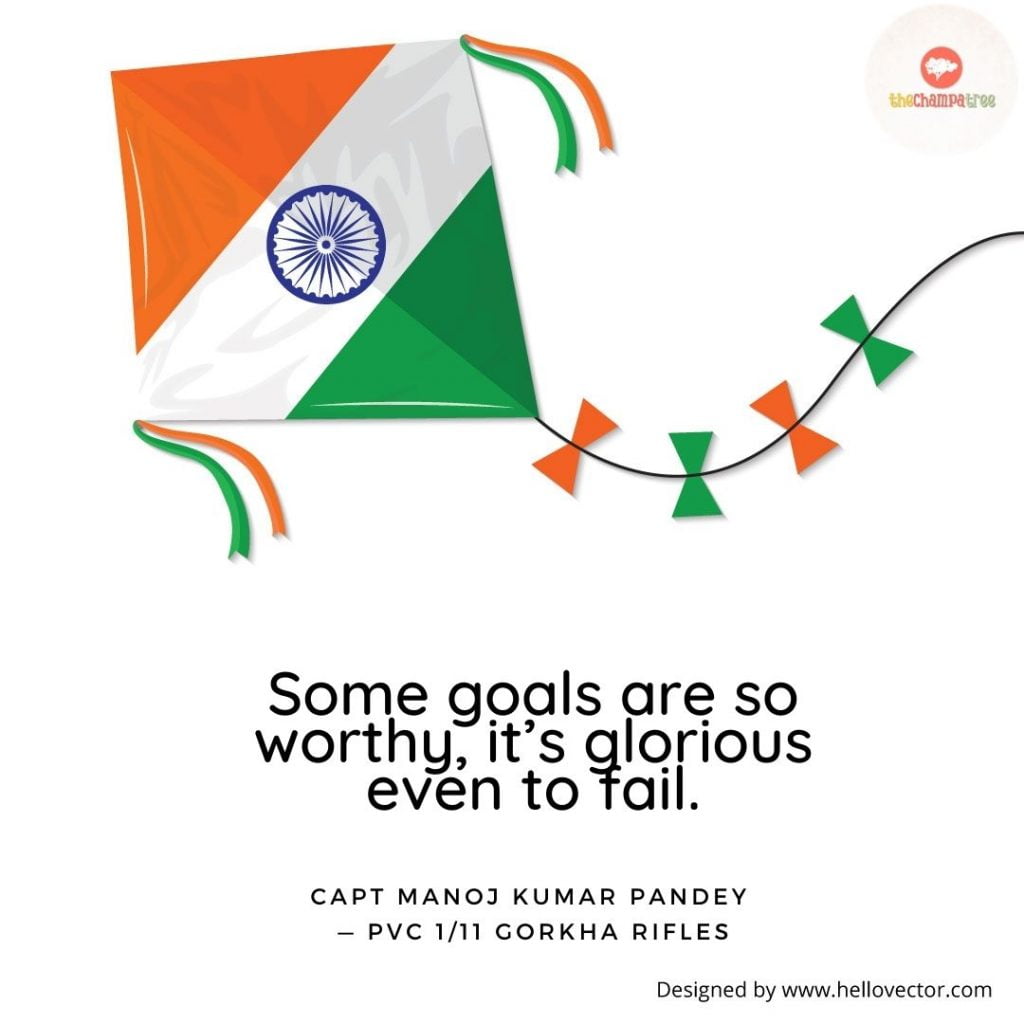 2. You have never lived until
You have almost died,
And for those who choose to fight,
Life has a special flavor,
The protected will never know! – Capt R Subramanium , Kirti Chakra (Posth)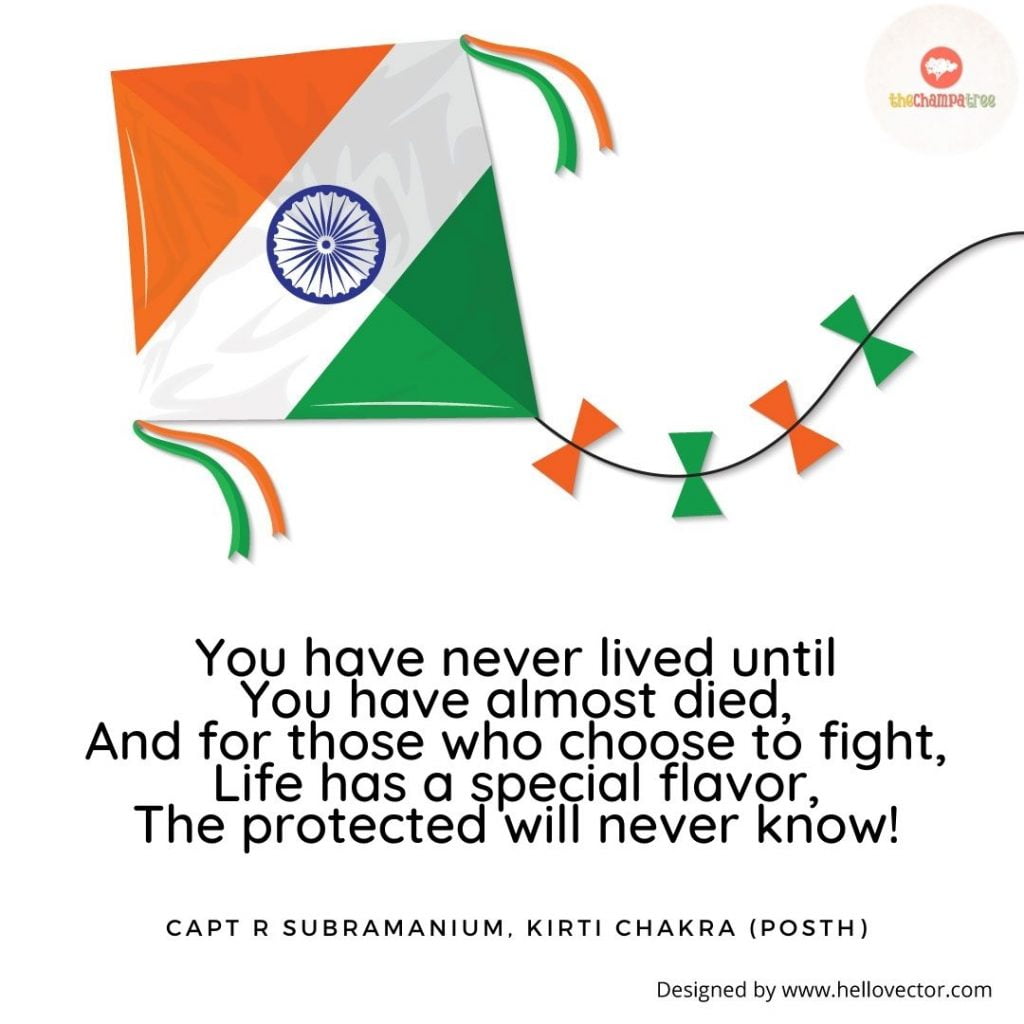 3. We fight to win and win with a knock out, because there are no runners up in war. – General JJ Singh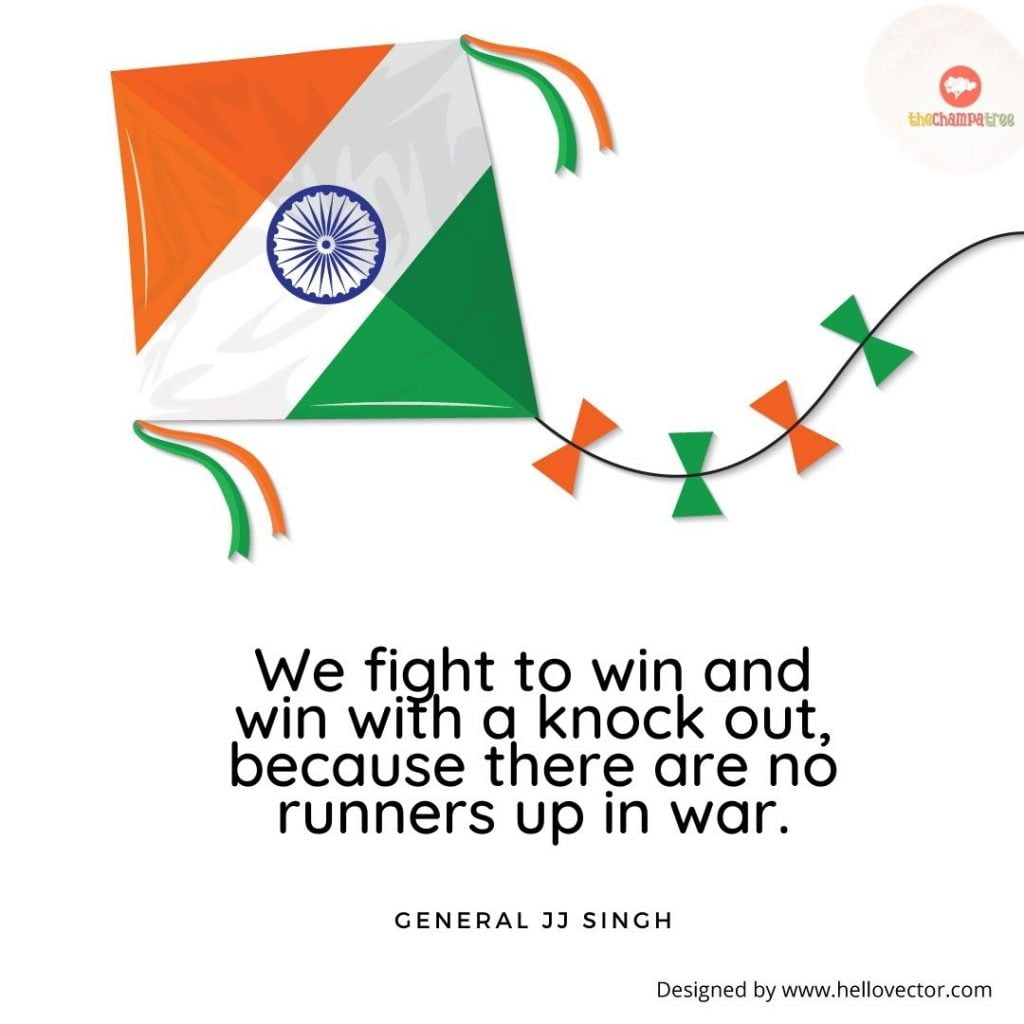 4. I won't die in an accident or die of any disease i will go down in Glory. – Major Sudhir Kumar Walia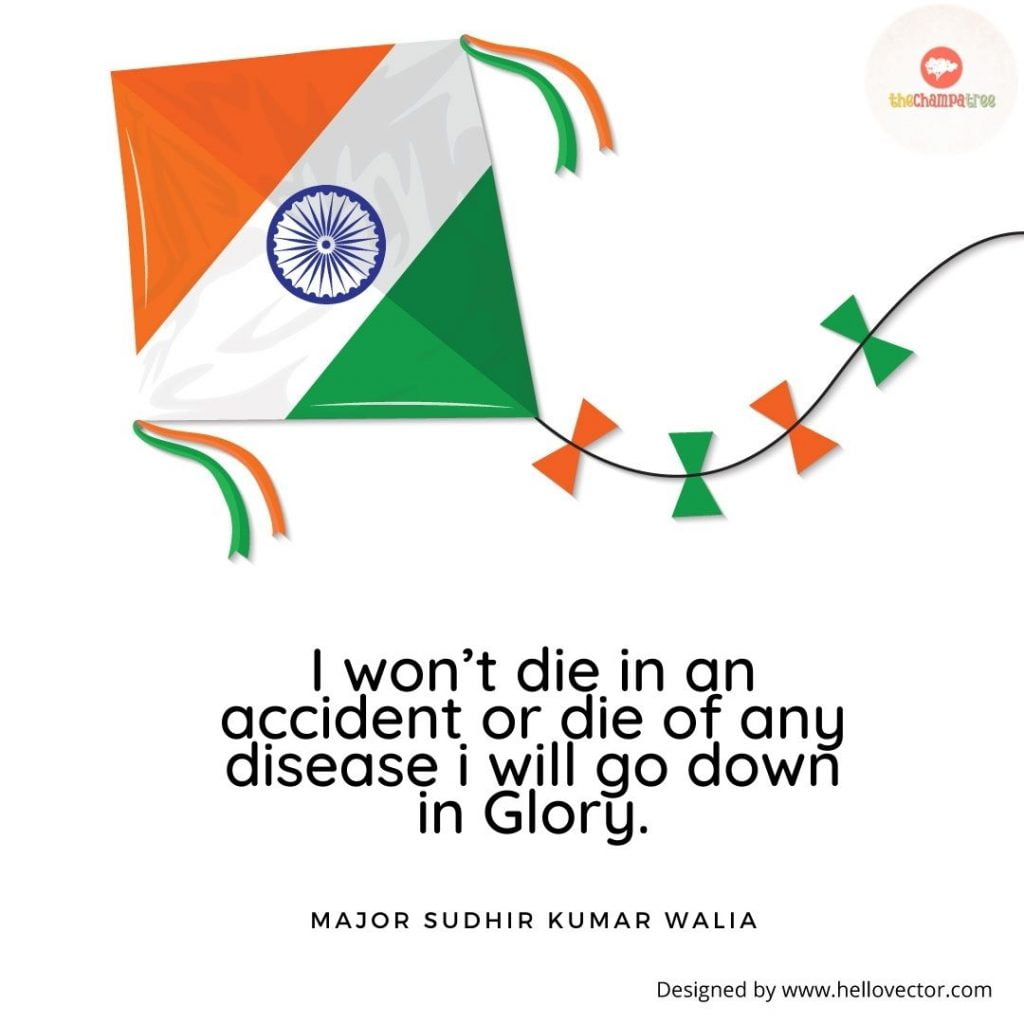 5. Either I will come back after hoisting the Tricolour (Indian flag), or I will come back wrapped in it, but I will be back for sure. – Captain Vikram Batra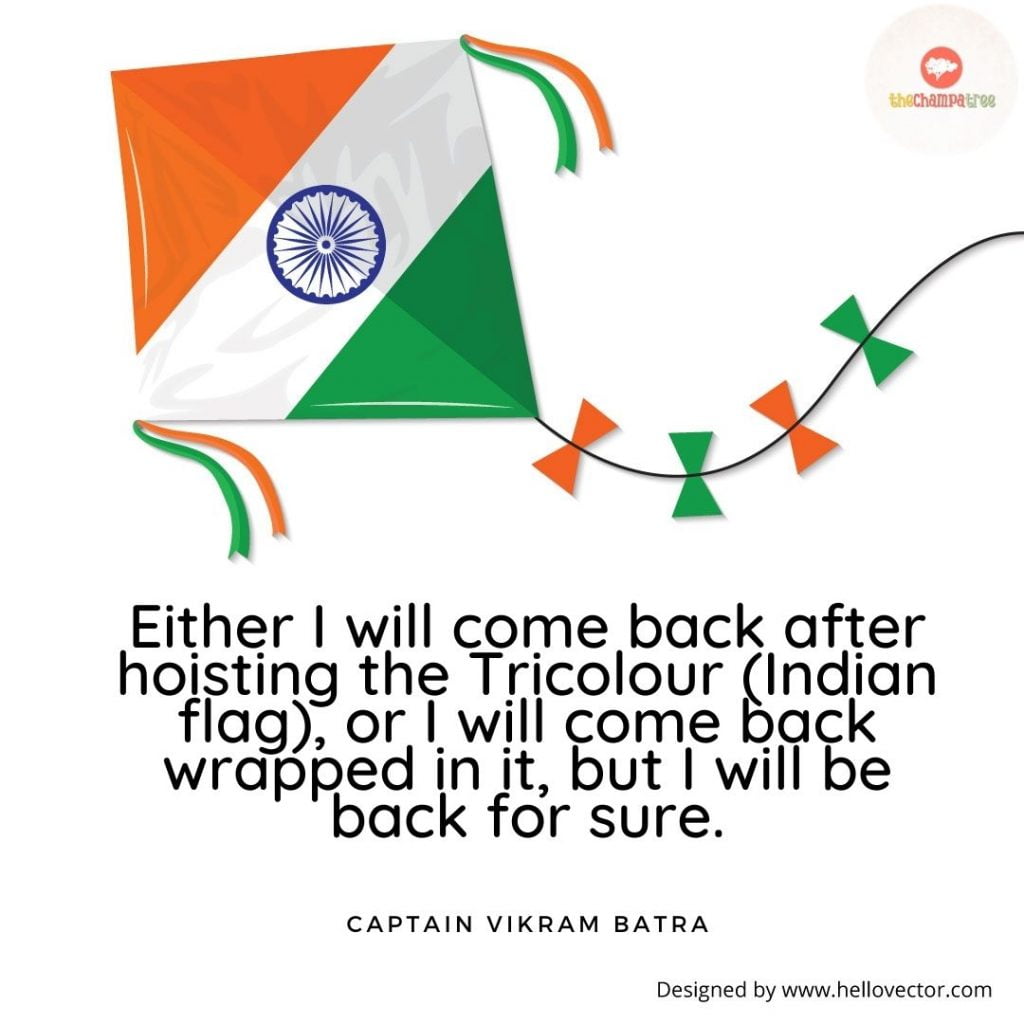 6. Only best of the friends and worst of the enemies visit us.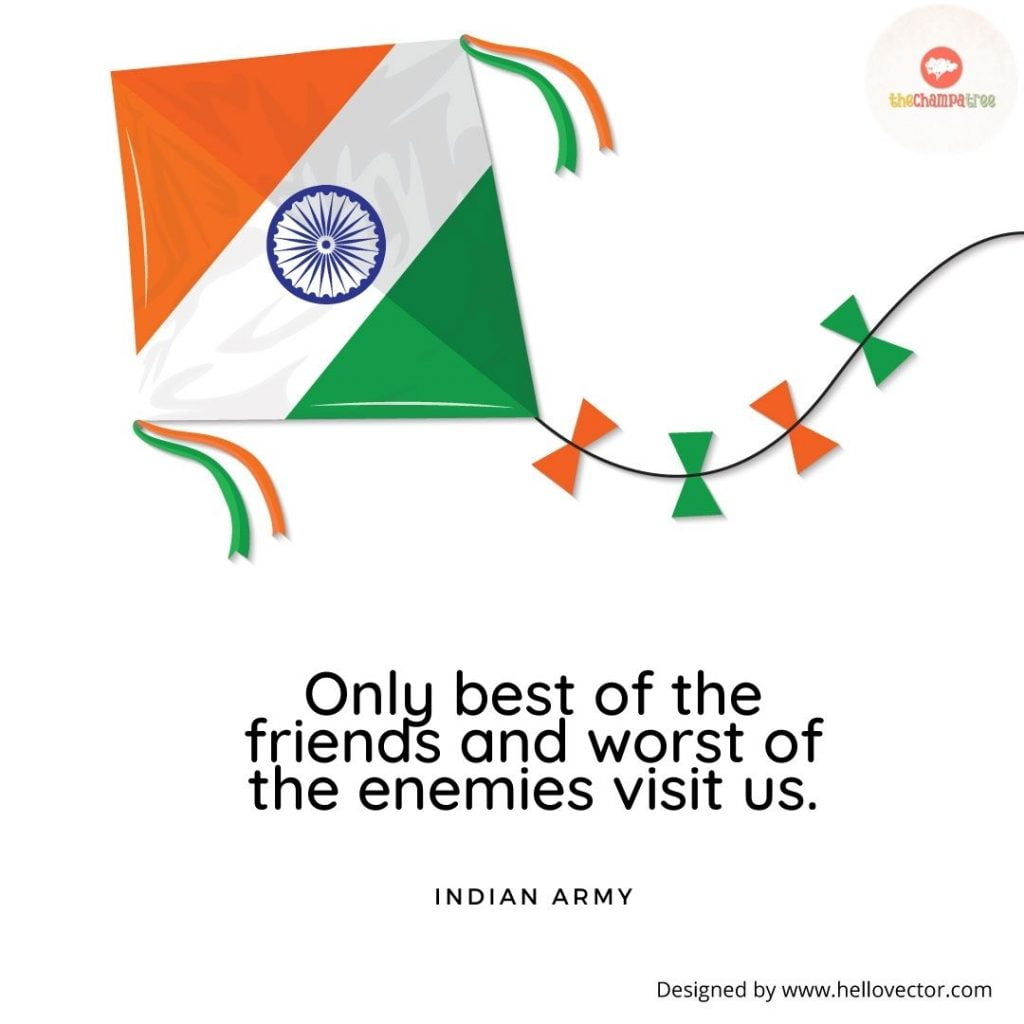 7. If death strikes, before I prove my blood, I swear I'll kill death. – Capt. Manoj Kumar Pandey